Vector graphics are increasingly popular among designers and online creators due to their simple editability. Custom, expressive graphics often appeal to a person's emotional side, which enhances a visual project's effectiveness.
Vector graphics are increasingly popular among designers and online creators due to their simple editability.
The vector graphics are useful in creating brand imagery like posters, flyers, banners, videos, etc. If you want to sell your work read our article on how to make money as a graphic designer online.
Custom, expressive graphics often appeal to a person's emotional side, which enhances a visual project's effectiveness.
Websites and digital projects created with trending vector graphics leave a lasting impression on customers, as such projects appeal to them and help better present your ideas.

But, What are Vector Graphics?
Vector illustration is art that's made up of vector graphics. These vector based graphics are made from geometric shapes like points, lines, curves and are based on mathematical formulas.

The most common vector graphics file formats are: AI (Adobe Illustrator), EPS (Encapsulated PostScript) and SVG (Scalable Vector Graphics).
Why are Vectors Trending in Design in 2022?
Vector drawings often convey specific ideas and the emotions of their creator. Even though illustrations might not look realistic, they bring an artistic touch to your websites.

Interactivity is another global trend in web design. Consumers love it when pictures, buttons, and visual elements are animated. Due to vector editability, you can easily create simple scenes with motion. Or, you can also master the animation art professionally and boost your projects with real masterpieces.

There are many other advantages of vector graphics and here are some of them: they are scalable, they have small file size, they are easily reusable and they are multipurpose.
Graphic Design Trends 2023 for Vector Artwork Design
In 2022, netizens still appreciate simple, user-friendly websites they can easily interact with. Nonetheless, designers combine austere illustration styles with complex, thought-provoking motifs to give their projects a zest and capture customer attention.
Read on to discover trendy vector illustration styles in design and what types of visuals can help your online and offline projects stand out.
1. Vector Geometric Patterns
Creative minds know how to turn several simple geometrical shapes into a complex composition of a geometrical pattern. They not only see a set of lines, but an entire cohesive picture. In 2022, both professional and amateur designers start experimenting with simple shapes, sizes, and lines to build a multi-level picture. And that is how eye-catching, uniquely styled websites are born.
Vector geometric patterns are really popular among graphic designers. You can use geometric vector patterns for printing on different items like for wallpapers, pillows, clothing, posters, etc. Look for seamless geometric patterns vector because it can be used for printing on any size.
Here you have a collection of geometric vector pattern images with different styles & shapes. The most common shapes used for making a geometric pattern vector are circles, triangles, squares, polygons and of course lines.
2. Realistic 3D Vector Graphics
Recent studies show that 75% of online consumers rely on product photos when buying. Of course, you can't touch images on the internet to explore goods to the smallest detail. However, 3D vector models are a great solution to present your products. They can stimulate customers to buy products because they can evaluate product specifications from all sides.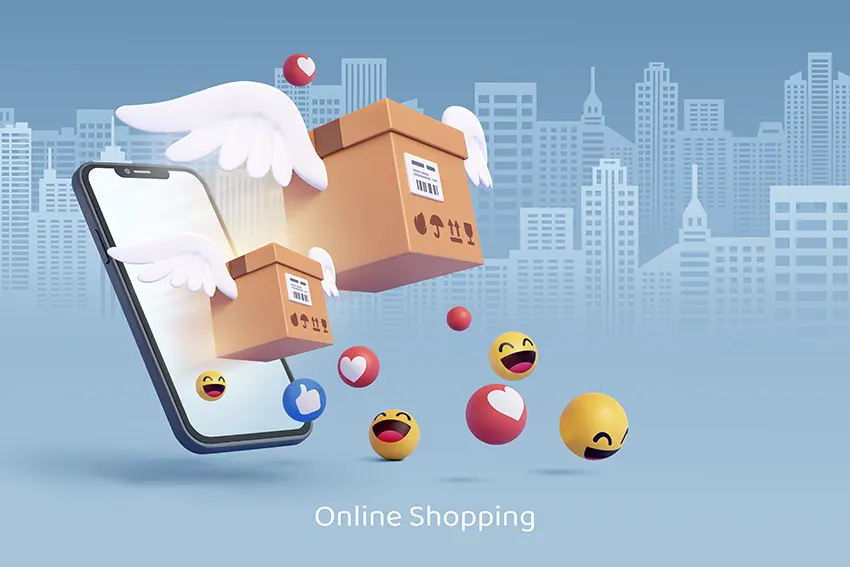 Marketers who seek new and unusual ways of promoting branded products can use realistic 3D vector models as part of their campaigns. They can increase the attention to their goods, while making them look alive and showcasing important details to clients.

3D icons are another example of vector graphics in three dimensions.
3. Cool Vector Backgrounds
Earlier, digital creators were focused on the main object in their artwork, working closely with details, textures, and lines. However, in 2023, backgrounds matter. They allow you to convey deep meaning through carefully considered and hidden details. Cool backgrounds can make your projects look more exciting and eye-catching.

Following this trend, you can experiment with the backgrounds of your vector illustrations to draw customer attention to the main pages of websites or social media publications. An extraordinary background helps you concentrate on the moments you want to convey in the overall composition.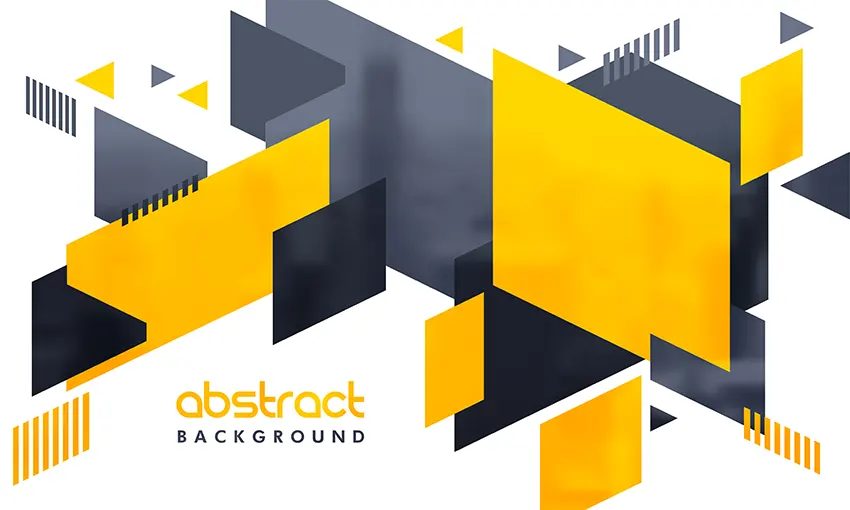 For example, using an abstract vector background can do wonders for your project. You get a simple, timeless and beautiful design.
4. Animated Scenes of Vector Graphics
88% of global marketers say interactive content helps their brands stand out from competitors. After all, netizens (cybernauts) appreciate projects that tell them unique stories.

Vectors in graphic design serve as a great tool for creating animated scenes. Since they are made of simple geometrical shapes, you can easily get them to move without in-depth editing skills. Some illustrators even sell sets with detailed scenes that you can use to make an animated illustration.

Interactive illustrations can breathe life into any design project. Even if you sell complex services to global enterprises, just create an animation showing how your products work and what issues they solve.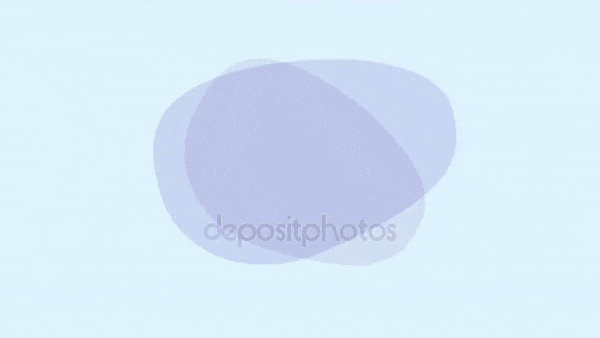 You will need a vector animation software to make these kinds of animated vector graphics. For complex projects you will need a vector illustrator that is also an animator. This artist can make such that all the elements in the still vector images can come to life.
5. Vector Graphics with Limited Color Palettes
2023 stands for the year of experiments. Currently, illustrators focus on minimalistic patterns and try to be limited in color palettes. This new trend in vector graphics can be a bit surreal. However, using flat vector graphics helps designers play with shapes and convey deep meanings.

You can try to limit your color palette when designing new projects. It will allow you to communicate ideas and create outstanding, minimalistic websites that bring a feeling of simplicity and clarity.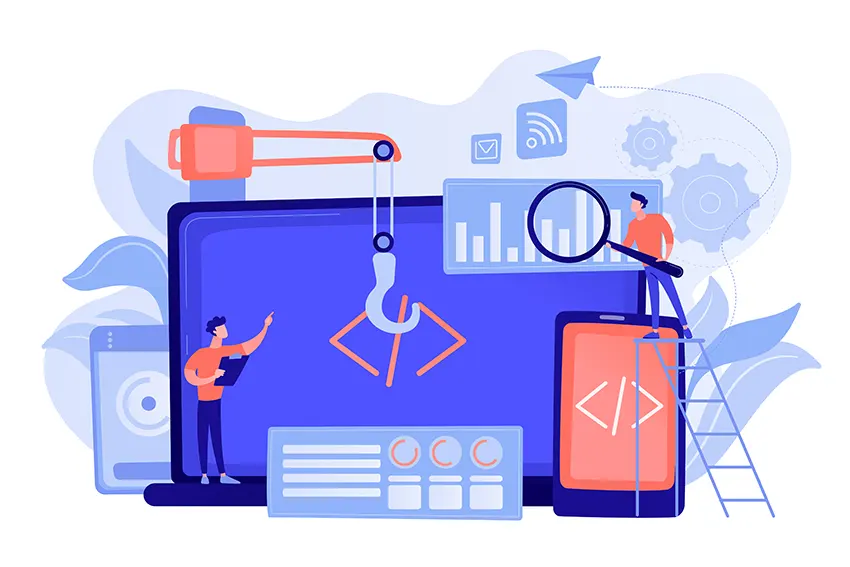 The flat illustration color palette is very important. The flat design illustration that is used for websites, presentations, etc. use a limited number of colors.

To make a vector flat illustration in this modern style, the illustrator uses a 3 color palette or even a 2 color palette. A color palette generator is quite useful for creating a flat vector design.
6. Vector Line Drawings
Minimalism encourages creators to convey deep meanings with simple lines found in vector line art. After all, simplicity in interpretations is a real art for creative minds. In 2022, incomplete line-arts are becoming a new web design trend. Broken shapes allow users to take a deeper look at your project and come up with their own story.

Line art drawing is defined as the act of creating an illustration using basic strokes of varying weights and angles that demonstrate form and depth. It does not include shading or gradient, and instead, focuses solely on lines.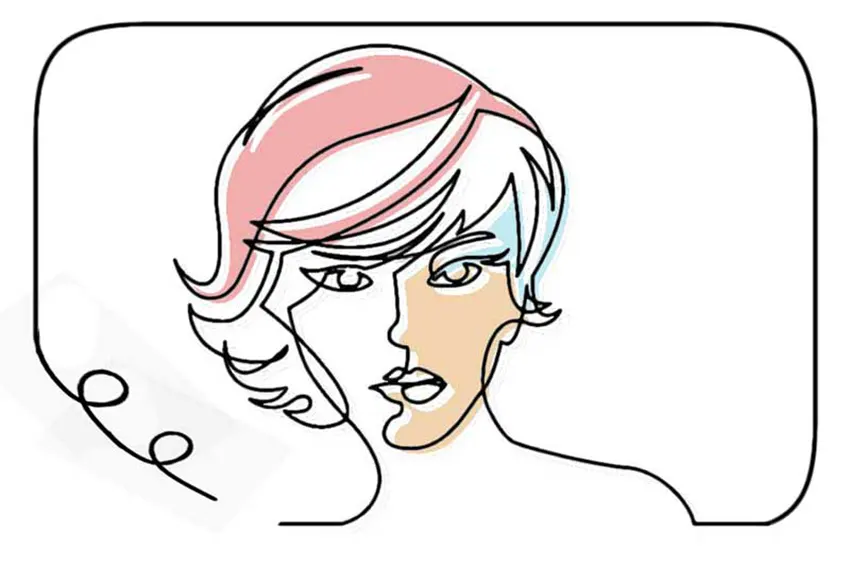 Continuous line drawing is a line art drawing where the line is unbroken from the beginning to the end. To do that, the artist must keep the drawing tool in uninterrupted contact with the surface of the paper during the entire length of the drawing.
Brands that strive to add a peculiar flavor to their websites can consider incomplete line-art compositions as a part of their visual style. Moreover, such line art illustrations can interestingly complement your icons and mobile application features.
7. Vector Graphics in 90's Style
Millennials still remember how happy they were playing old video games with pixelated graphics. In 2022, designers frequently use nostalgia to evoke good feelings in their customers. After all, vibrant, open-minded communication is a great way to establish a close relationship with clients.

Due to this reason, the retro 90s graphics as well as the 80s graphics are preferred by graphic designers from all around the world.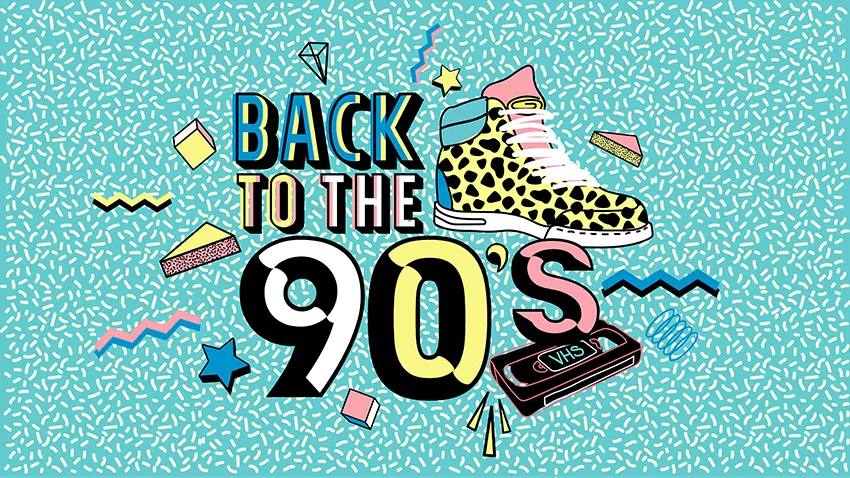 Are millennials your target audience? If so, consider retro-style websites with pixelated vector illustrations as a great marketing solution. Set up the right communication with your customers.
8. Art Lettering Design
Since the 2000s, cultural boundaries have been progressively blurred. In 2022, the progress in establishing international relations continues to grow rapidly. But how can designers convey similar meanings to different cultures?
Art lettering takes on an entire variety of fonts and graphic elements, allowing creators to deal with cross-cultural communication challenges. Using vector lettering is a great way to add value to your project that anyone can understand.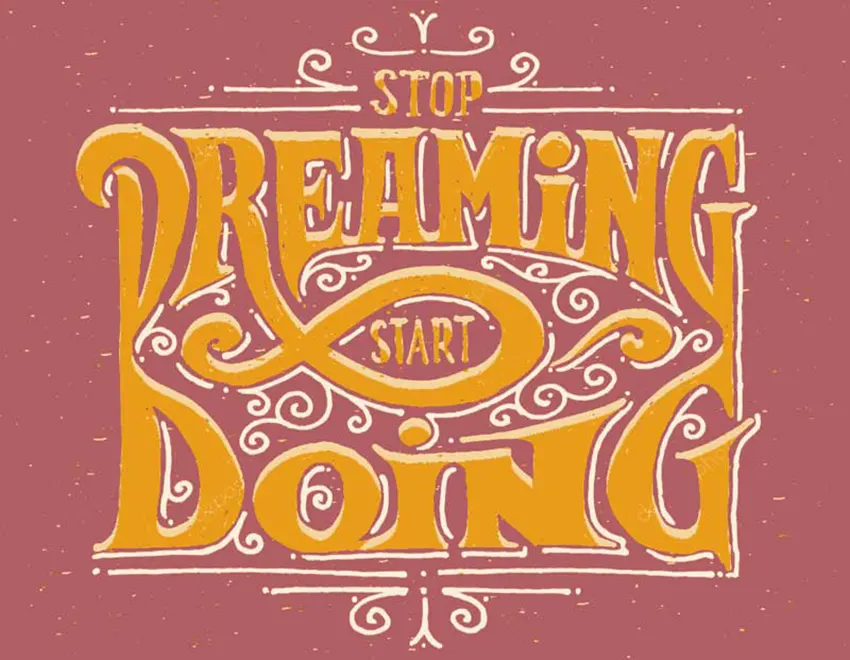 Brands that conquer global markets can use art lettering in their projects to promote their products worldwide and stand out from the competition. After all, this style implies conveying messages using both visual and textual communication.
Top Source for Buying Vector Images
Depositphotos is one of the largest royalty-free stock content marketplaces on the market. If you need vector graphics download, this is a good quality website.

The platform features 54+ million high-quality vector images plus animated vector graphics (videos) that you can find at https://depositphotos.com/stock-vectors.html. You can browse curated collections and thematic categories to find inspiring ideas and vector files for your designs.

Moreover, the platform provides advanced search filters that allow sorting files according to your specific needs. You can adjust orientation, color, location, origin, and other crucial search options to quickly find a visual.

Depositphotos releases content under a Royalty-Free License which means you can use them for multiple commercial projects.
In Conclusion
Vector graphics are among the major web design trends in 2022. And I'm sure that they will also be in 2023. Vector graphics allow designers to create projects that are strikingly different from others in their simplicity, minimalism, and appeal.
Recently, illustrators have been experimenting with multiple styles to create new concepts and attract more attention to their artwork. They skillfully combine classical drawing techniques with experimental ideas.

However, consumer preferences are constantly changing, so creative minds should carefully align with product market values to make their projects successful.
Stock content marketplaces feature millions of trendy stock vectors that you can integrate into your projects and save plenty of time. Try out the presented design trends to see how they can fit your style and brand.
Next Post
How to Make Money as a Graphic Designer