About this blog
Hi and welcome to psd-dude.com. If you like Photoshop, maybe you should bookmark our blog! It is a place for all the people that want to learn with us. We offer you useful Photoshop resources and quality design inspiration. On this blog you will find Photoshop tutorials that are published at least twice a month! The inspirational images, the stock photos and the resources used on this site comply with the requirements of the Creative Commons License under which these resources are published. For all the other images with different publishing licenses we contact the artists and obtain their approval.
Even if we started this blog in September 2009 and we still need to learn a lot, this is why we'd like to ask you to give us suggestions and feedbacks. Don't hesitate to tell us what's on your mind. You can post a comment or contact us via our contact page.
Do you want to stay in touch with us? No problem, you can find us on Twitter, Google+ and Facebook. If you want to help us grow please share psd-dude.com with your friends!
About the authors
Hi, I'm John, I'm a senior Java programmer and together with my wife, who is a graphic designer, we have created and maintained this Photoshop blog. We are involved in other projects like coding-dude.com, a blog with coding / programming related tutorials. We also focus on our commercial portfolio in GraphicRiver and CodeCanyon.
Thanks for Your Support!
This site is made by us, entirely from scratch. So the design, the content management, the search, the menus and so on were made with a lot of effort. We plan to add more features like login and write tutorial forms. Maybe a contest section and a forum would be cool, but all that requires time, time that for the moment we don't have.
Last but not least, we want to send a big "Thank You!" to all the artists that are featured on our site, to all the free stock owners that help us write our tutorials and of course to all our visitors. We could not exist without you, so we consider you all friends. Thank you for visiting our little blog, and we hope to see you soon!
Download this new set of sun Photoshop custom shapes. The CSH file was made with Adobe Photoshop CS4...
Learn how to mirror an image in Photoshop from this quick tutorial for beginners. To flip an image P...
How to create a realistic pool water texture in Photoshop from scratch using filters and gradient co...
Useful Photoshop tutorials on how to create realistic looking sketch effect or pencil drawings. To c...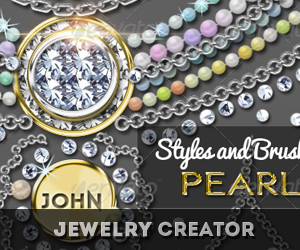 You can create amazing gold text effects by using these unique gold Photoshop styles, both free and ...
Today's Photoshop collection of resources includes some amazing packs of metal chrome PSD text style...
If you want to know how to create dispersion effect in Photoshop in a easy way, here is a quick solu...
To create a realistic sketch in Photoshop you need some pencil sketch textures or better still you c...
In today list of free textures for Photoshop I have gathered over 100 amazingly beautiful wood textu...
I have decided to create a new character from Alice in Wonderland and I hope that maybe someday to r...
To create a Comic Book Effect in Photoshop we have to mix all sort of filters and blend them togethe...
Stitching and sewing can be created also in Photoshop with very realistic results. So in this tutori...
Hello girls and boys! Today i want to make a cartoon rainbow... i really hope you will like it! ...
In this tutorial I will show you how to create a 3D map in Photoshop using different 2D and 3D model...