Hi, what's up?
If you landed on this page you probaly have something to tell us so go ahead! We are looking forward to hearing from you. If you have any questions or suggestions, if we can help you in any way, if you want to write a guest tutorial/article for us, if you want to advertise on our site or simply want to get in touch with us please use the contact form below.
Even if we are a small team of two Photoshop fans, we do try to read all of your e-mails and provide an answer. For the moment we have to decline hiring proposals but we intend to change that soon.
Privacy
All information you provide to us remains strictly confidential so nothing to worry about that. Your name and e-mail remain in our database and are both mandatory fields.
Download for free this split tone Photoshop actions and use them to create interesting photo effects...
Learn how to create graffiti effect in Photoshop using this cool action. In this tutorial you will f...
Create 3D shape in Photoshop in just a few seconds with this free 3D Photoshop action. My 3D action ...
Learn how to create a chocolate tablet text effect in Photoshop from scratch. You can create any typ...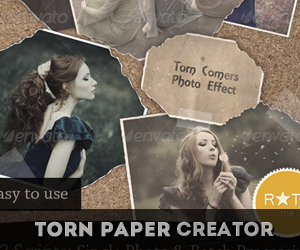 There's something about ribbons that just looks good. I thought about making this Ribbon Vector Free...
In today list of free textures for Photoshop I have gathered over 100 amazingly beautiful wood textu...
I have decided to create a new character from Alice in Wonderland and I hope that maybe someday to r...
Today's list is a collection of Free Photoshop Layer Styles. As many of you already know, Photoshop ...
You can create amazing gold text effects by using these unique gold Photoshop styles, both free and ...
I am not a fan of tattoos but I can still appreciate it as art. There are a lot of people out there,...
To create a Comic Book Effect in Photoshop we have to mix all sort of filters and blend them togethe...
Hello girls and boys! Today i want to make a cartoon rainbow... i really hope you will like it! ...
Stitching and sewing can be created also in Photoshop with very realistic results. So in this tutori...
In this tutorial I will show you how to create a 3D map in Photoshop using different 2D and 3D model...