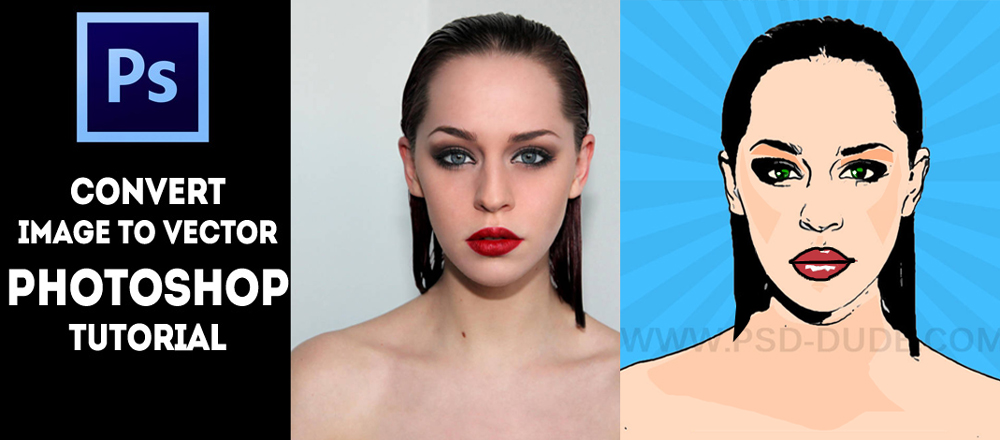 How to Create a Vector Image Effect in Photoshop
Learn how to create a vector image effect in Photoshop in just a few easy steps.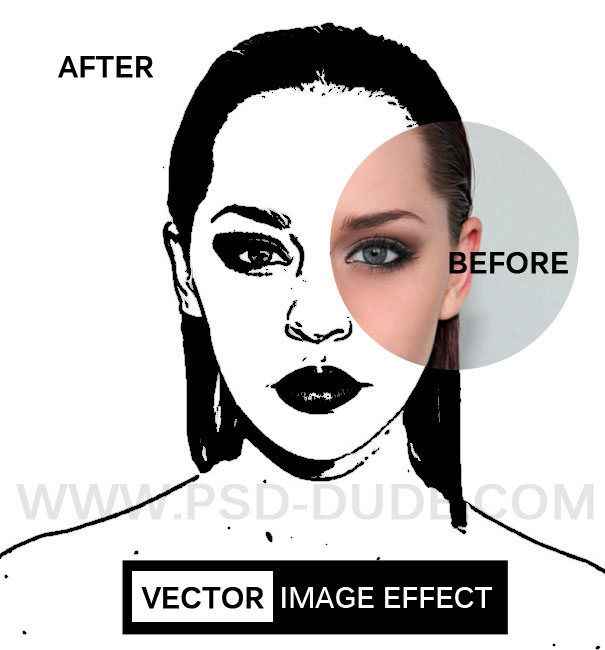 In this tutorial I am going to show you a simple way to create a image to vector effect using any photo/image/graphics/etc. In the next tutorial I am going to show you how simple it is to turn from photo to vector shape in Photoshop. So let's start with this girl stock image; you can use any image you want but if you want to create vector silhouetts the best are the photos with white/black background. Or better still you can use cutout images.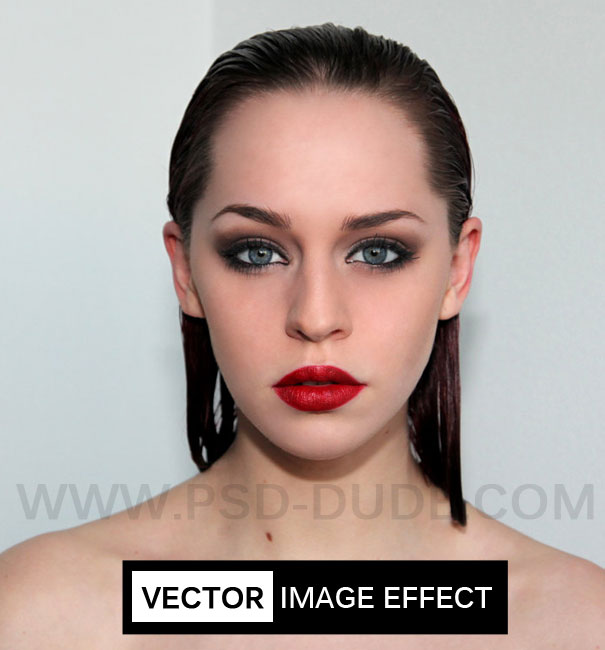 Duplicate this layer and call the layers Girl 1 Layer and Girl 2 Layer. You can also keep a copy of the original layer. Go to Image>Adjustments and use the Threshold adjustment for the Girl 1 Layer. Set the level depending on your photo size, details, etc.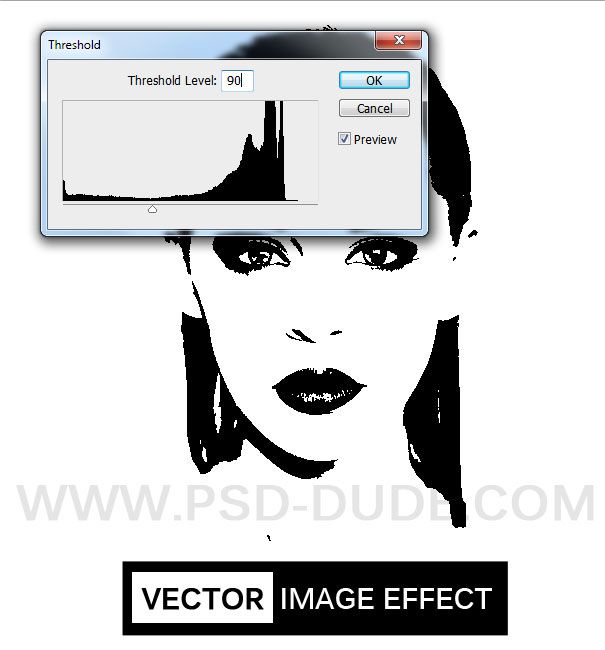 Set the foreground color black and the background color white. Go to Filter>Sketch and use the Photocopy filter for the Girl 2 Layer.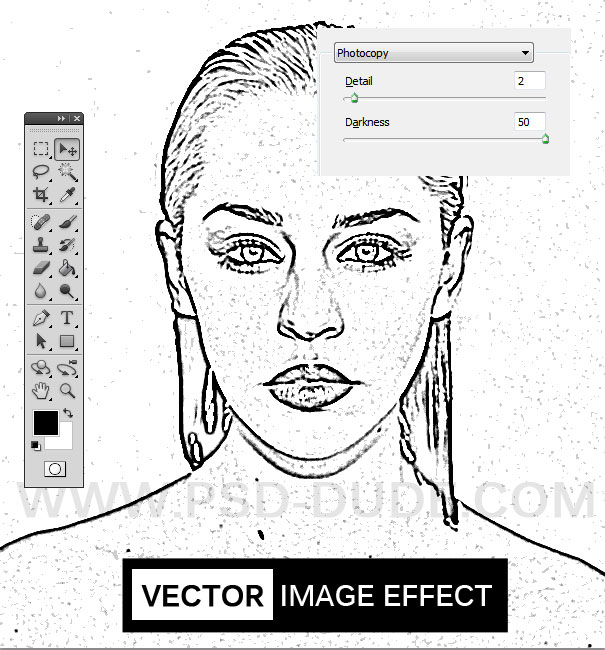 Set the blend mode of the Girl 2 Layer to Multiply and merge the two layers.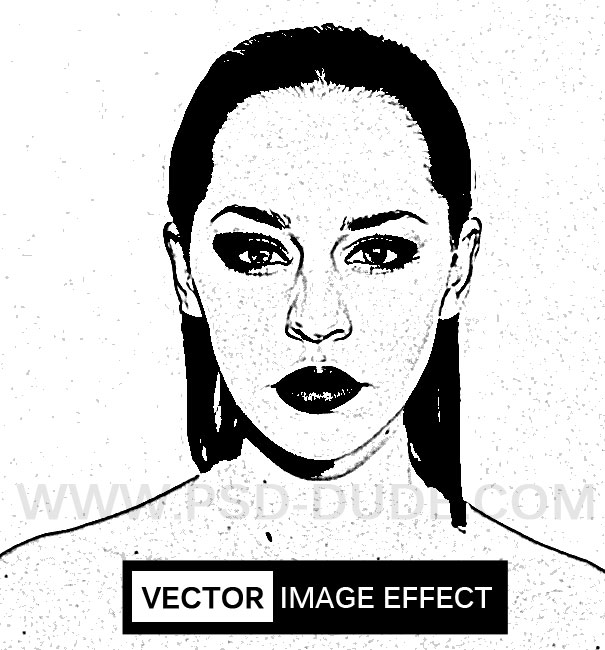 Use again the Threshold adjustment for the new created layer.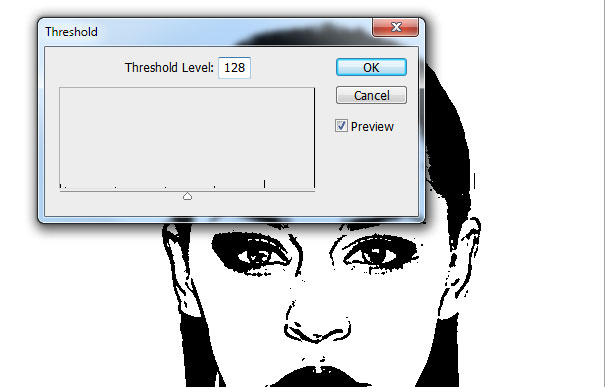 For a smooth edge result you can go to Filter>Stylize and choose Diffuse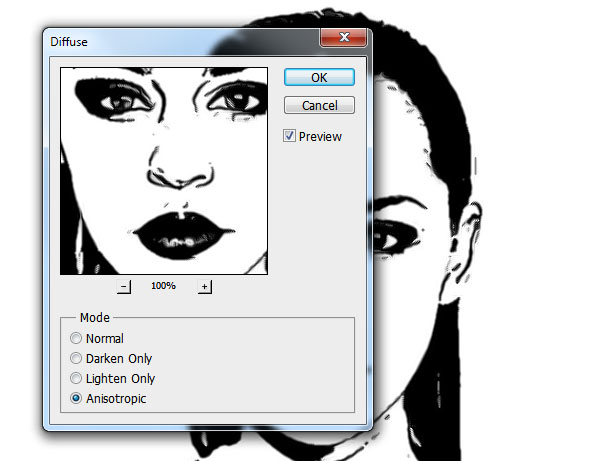 This is how you can convert image to vector effect. You can now use the Paint Brush, color black to close the gaps and to use the Paint Bucket Tool if you want to add color. I have also added a vector sunburst using these free sunburst brushes to create a vector comics background. A similar technique I have used in one of my oldest tutorials on how to create a comic book effect in Photoshop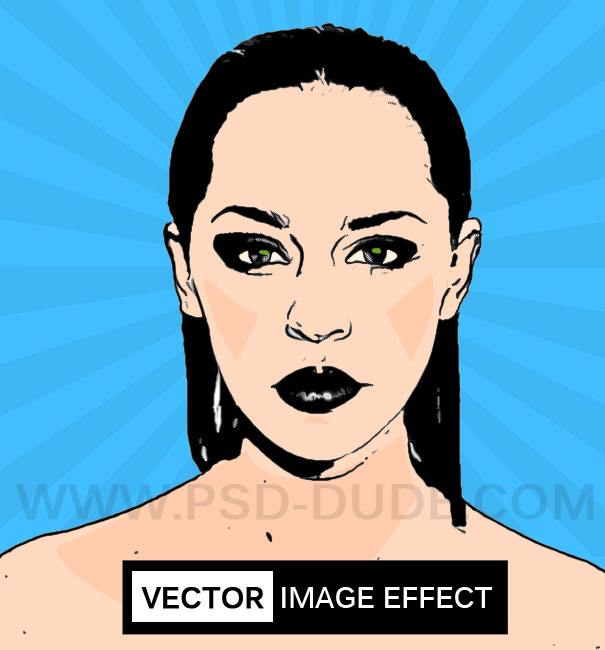 In this next tutorial you will learn how to turn the Photoshop vector effect in an actual vector image that can be resized without loosing quality and exported to Illustrator.
This set contains 1 layerd PSD file that will allow you to create a vector shape silhouette out of any photo/graphics/image. The pack also contains a Photoshop action that you can use to create custom shapes.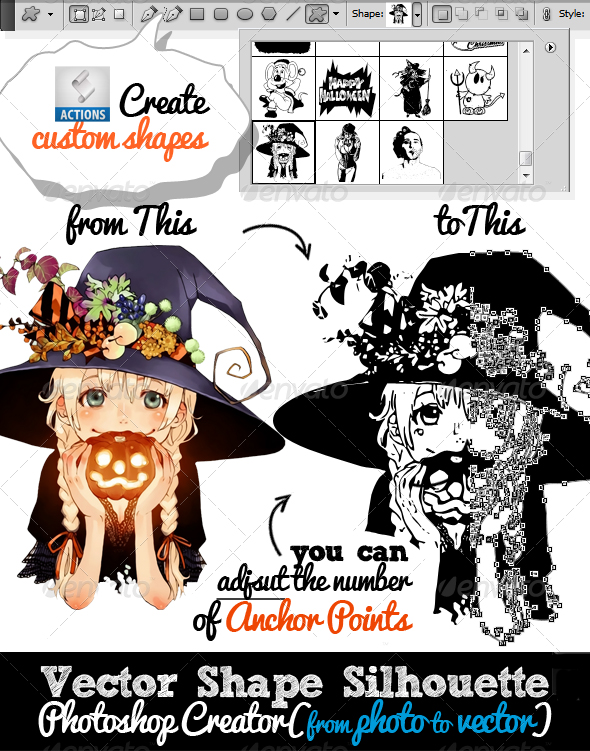 You can also try this Photoshop action that turns any JPG image into vector using Photoshop. The results is a complex vector image with colors and not just a vector shape silhouette.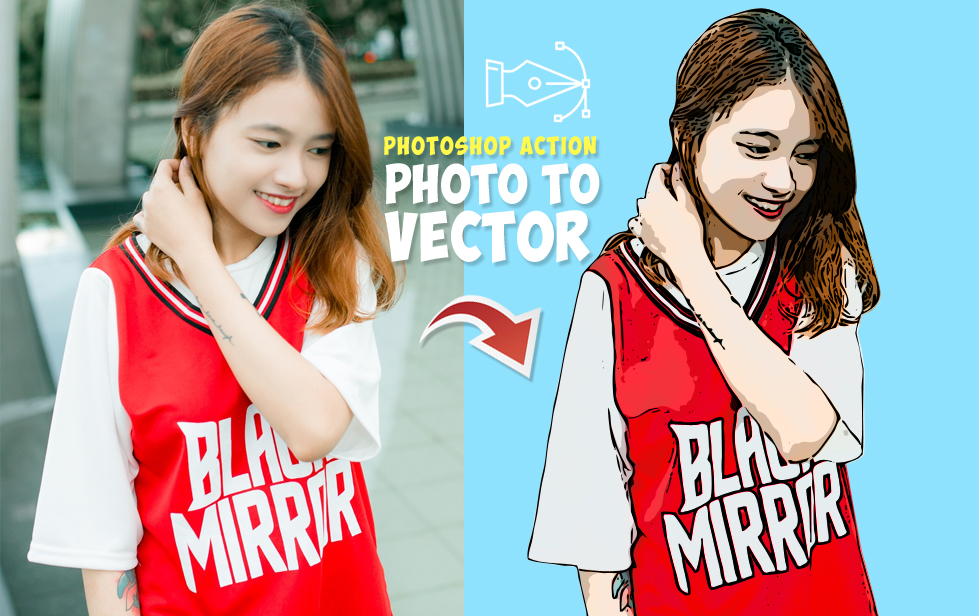 unique Photoshop action to create vector art with 1-click
create vector shapes, vector silhouettes, vector images, vector art from any image
300 dpi great for print (T-shirts, coffee cups, magazines, books, flyers, etc)
Tested and working with Photoshop CS and CC, all language versions
Requirements: RGB color, 8 bit, 72-300 DPI
Easy to Edit and Customize
Fully customizable
Little Photoshop Skills Required