40 Awesome Photoshop text effects that are perfect for Valentine's Day. These Valentine text effects are great for making Valentine cards, flyers, backgrounds, etc.
You can express your love in so many creative ways through words. This collection contains text effects with hearts, sparkles, diamonds and gold, clouds, cakes, chocolate, honey and many more. I hope you will get inspired, so I wish you all to have a Happy Valentines Day!
Even as early as the nineteenth's century, the heart symbol was used as a motif of romantic love on Valentine's Day cards, candy boxes, and other popular culture artifacts. The heart logograph (♥) was used as a replacement for the verb "to love" in 1977 for the "I ♥ NY" ("I love New York") city slogan.
If you don't have Photoshop, you can use this free online PNG text generator to make text overlays. You can then put the PNG text on your pictures to make personalized Valentine's Day cards.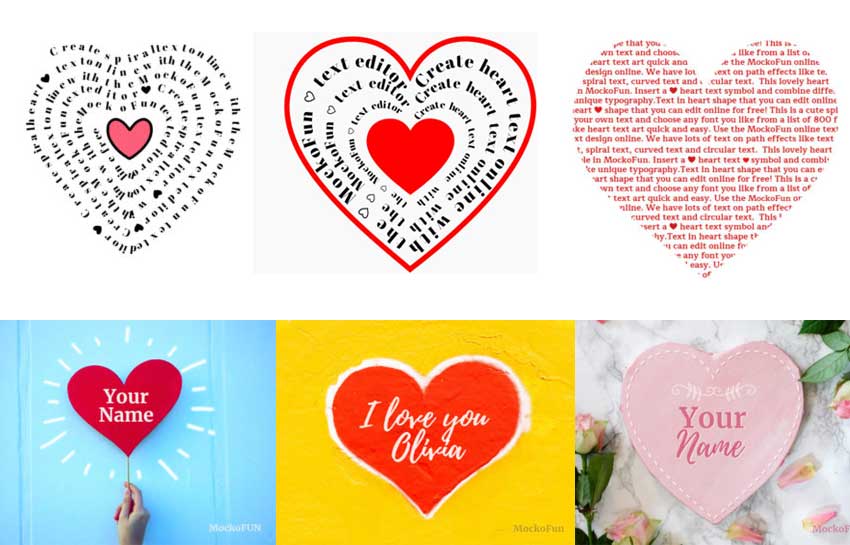 Ifg you want to make a heart shape text using love messages or quotes, use this free online template. Choose a beautiful handwritten font for an awesome design that will impress your loved one.
To add text on photos and to write name on heart online check out these editable templates.