Create name on heart images with this online photo editor. Write name on love heart and express your feelings towards the person you love. Edit the heart with name templates online.
Write Name on Heart
Name on heart images are such a lovely way to express your feelings for the person you love. If you want to write name on heart online, use these beautiful heart images.
Create a name written on heart online and show your lover and everybody else how strong your feelings really are.
Heart Name Design for Heart Tattoos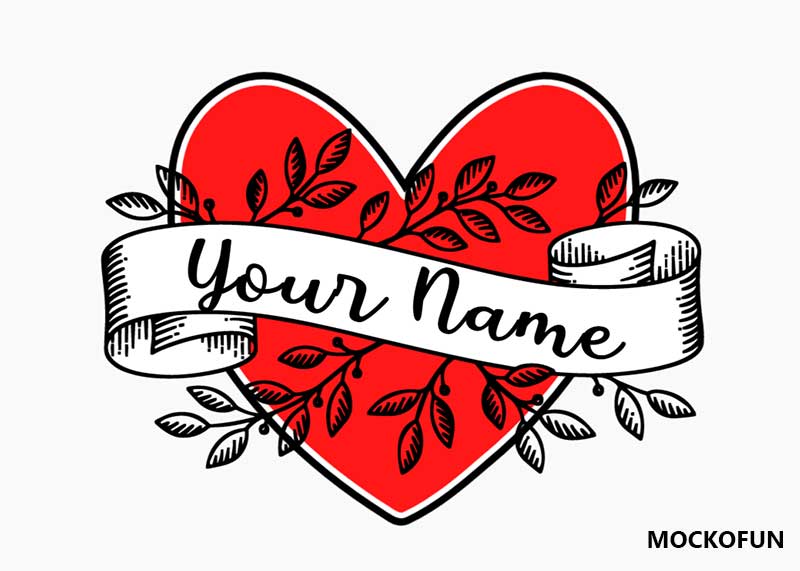 A name on heart photo can be used as a Valentines Day card, as a wedding invitation, as an anniversary card, etc. In fact many people use such images as dp pictures.
DP stands for display picture which is a highlighted picture of one person on social media or other internet chat profile to represent his visual identity. The DP picture is also known as a profile picture.
So, you can easily make a name on heart dp or simply a heart dp using this free online tool.
There are so many options for creating text online. For example, if you want to write text on a heart path use this free online name in heart shape generator.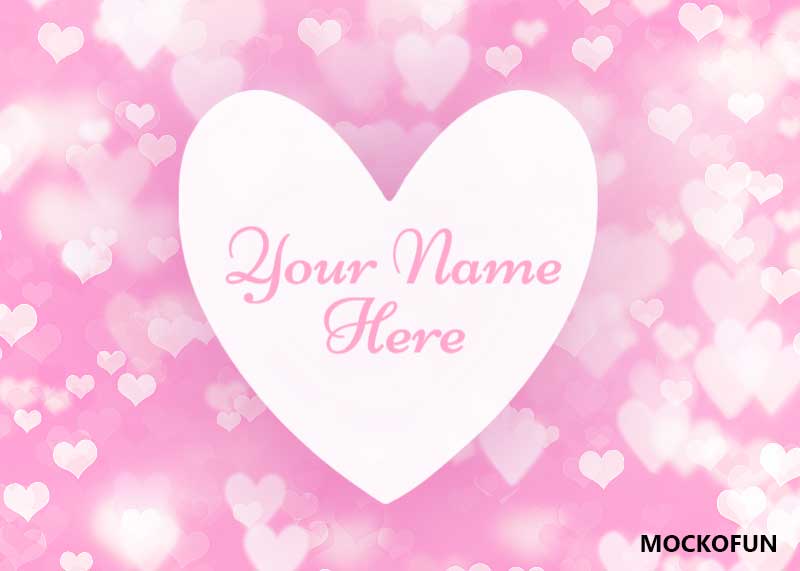 Use text and one of the many heart shapes that are available in the Elements gallery and create your own heart with name tattoo. In this simple way you can make a heart with name inside tattoo that no one else has.
Alternatively, you can use any of these free heart background images.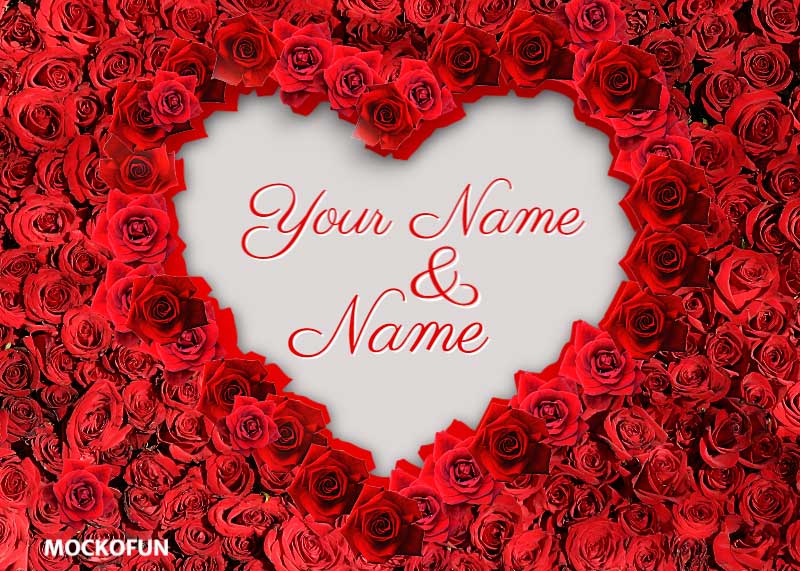 What is a heart with name generator? A heart with name edit is basically an online tool that allows you to add text on photo. You get to choose the font that you like to make a name on heart image. This online editor allows you to set the font size, the text color and many other text styles available.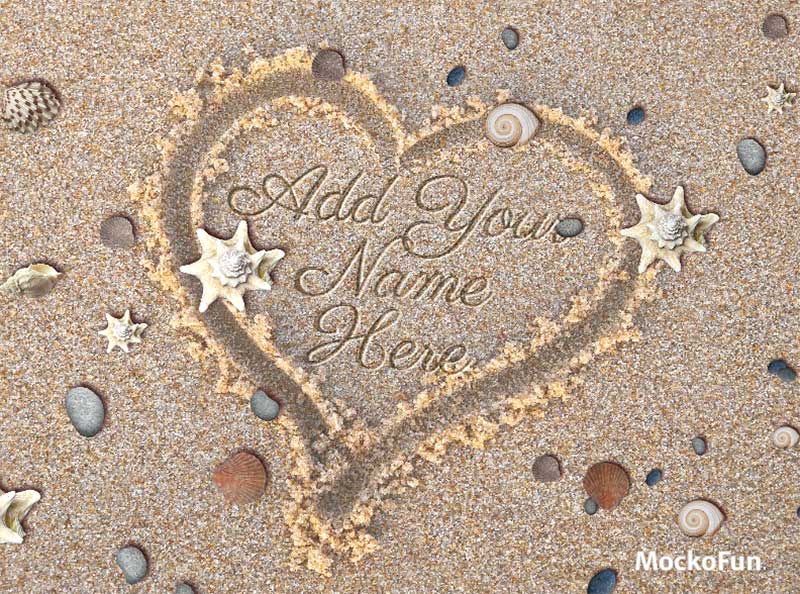 So, if you are searching for love images with name editor, you are in the right place. The love images with name editing are easy to customize.
A while back I made a video tutorial showing how to write name on sand with Photoshop. Give that a look too when you have the time.
As I mentioned before, you can even create heart tattoos with names inside. To make a heart tattoo with names inside use a heart shape and write your name on a side or in the middle of the heart.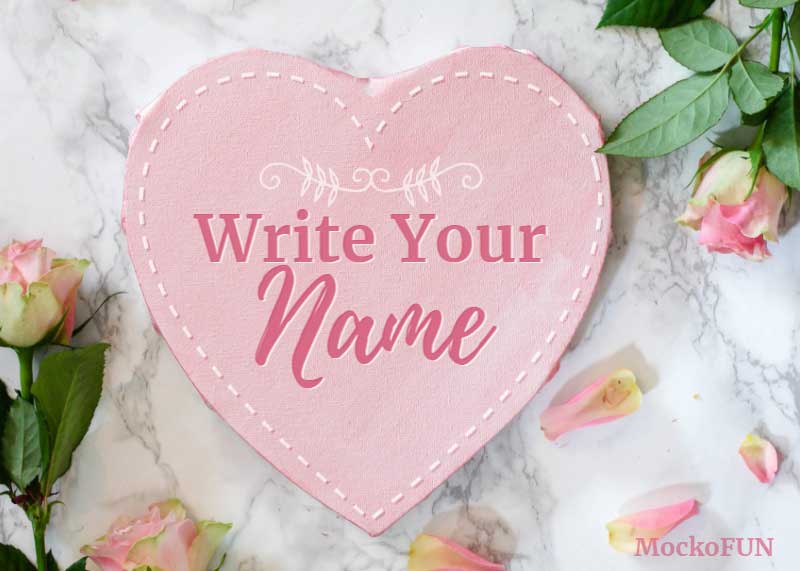 The name on heart maker has over 800 free online fonts, heart images, heart shapes and heart graphics to choose from.
Write name on heart images for web or for print. Create your own I love u heart images with name. Add name on heart online and then download the image as JPG, PNG, PDF for print or even SVG. You truly have plenty of cool options with this powerful online text editor with fonts.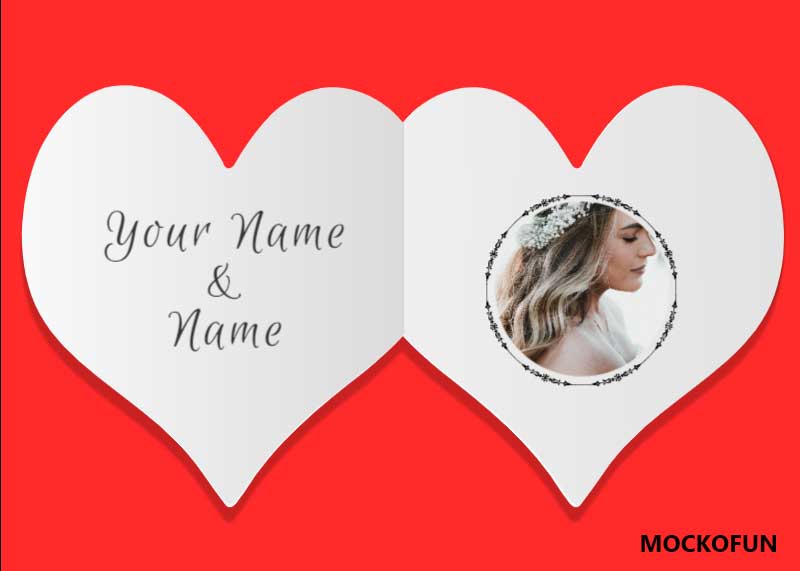 You know that there are many love festivals around the globe, not only Valentine's Day. For these special days, people usually make a couple name image and send it to their lover. The couple name editing is just as easy to create. Use a heart picture or use other symbols of love like roses, swans and doves, maple leaves, cupid, etc.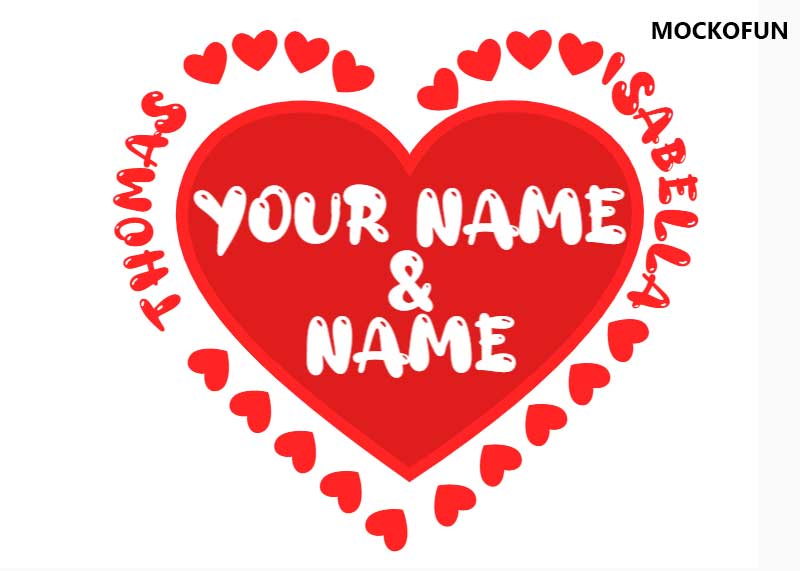 Below you have examples of heart with names that you can edit online for free. Choose a heart with name image and personalize it.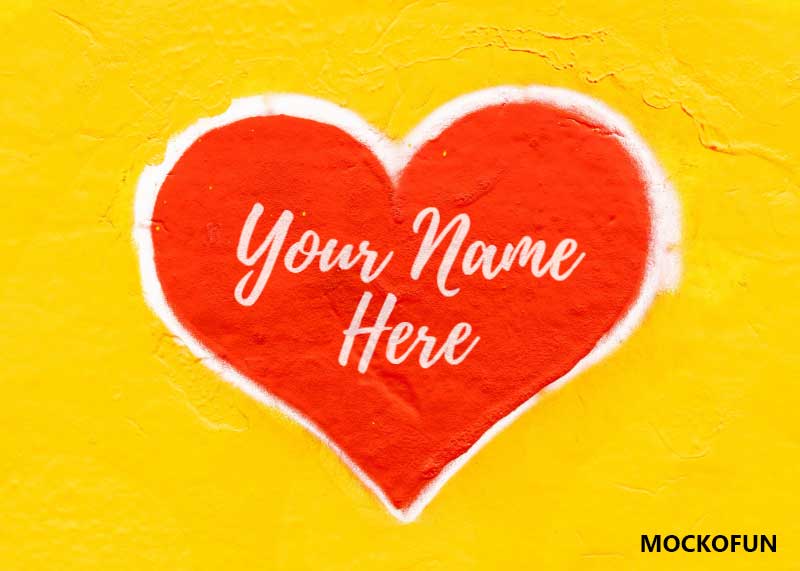 The heart with names generator also allows you to upload your own pictures. Write name in love style in 1000 different ways. Write name on love heart and add other graphic elements like rose petals, sparkle and glitter, etc. This is probably one of the best love name maker available for free online. Choose a love message or a simple I love you with name edit will be more than enough.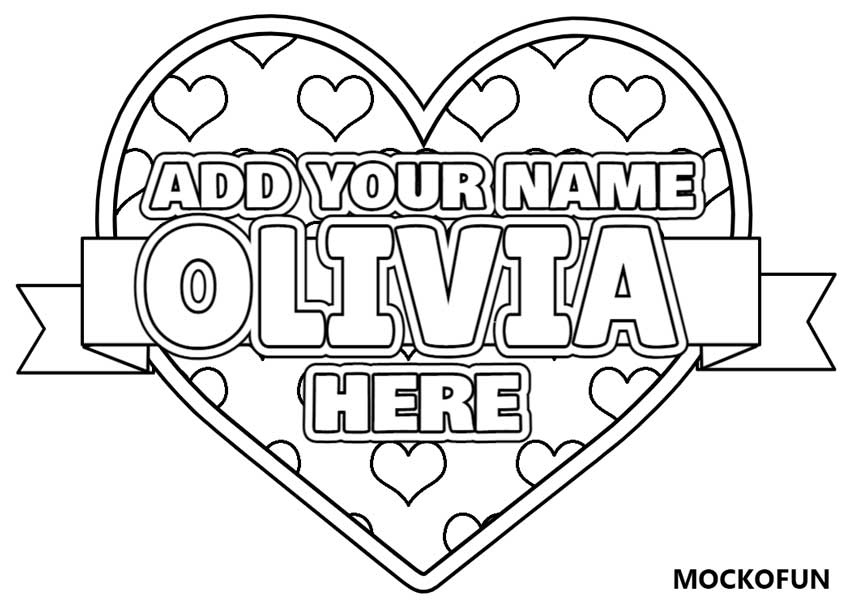 Write name on heart locket, write name on love pendant, create a couple name editing in heart, love name dp or a heart dp image. Write your name on heart or use the name of someone that you love.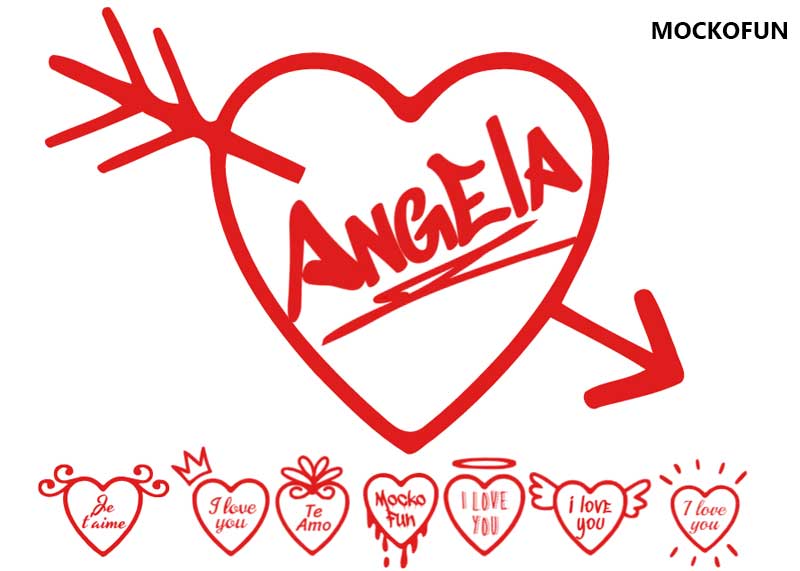 If you wonder what font to choose, you will be happy to know that this love text editor online has a lots of free fonts. The love fonts are usually the handwritten fonts and the cursive fonts. But, you also have some really cool heart fonts to play with plus a heart text symbol ❤ collection.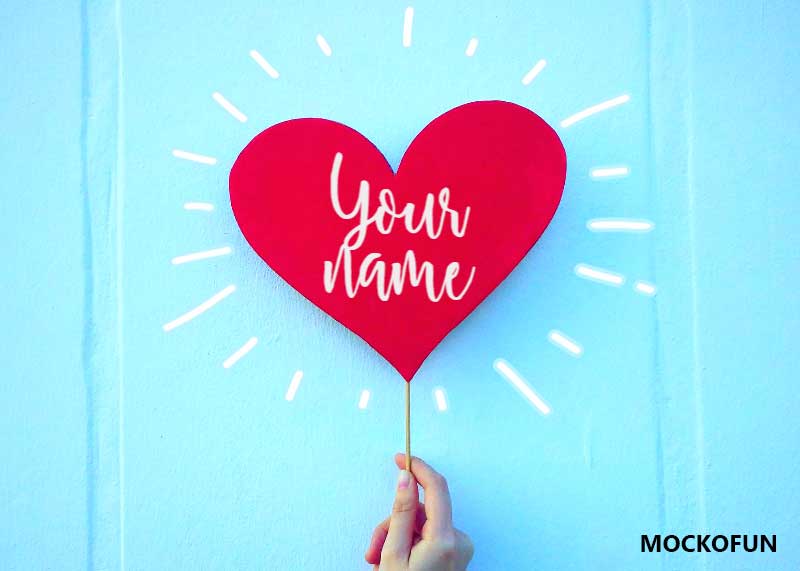 Try the name editing in heart images for the upcoming Valentines Day event! Write name in heart shape online, make a love card with name or create a red heart with name to print on love pillows, love mugs and other items. To make a girlish pink heart you only have to change the color tones.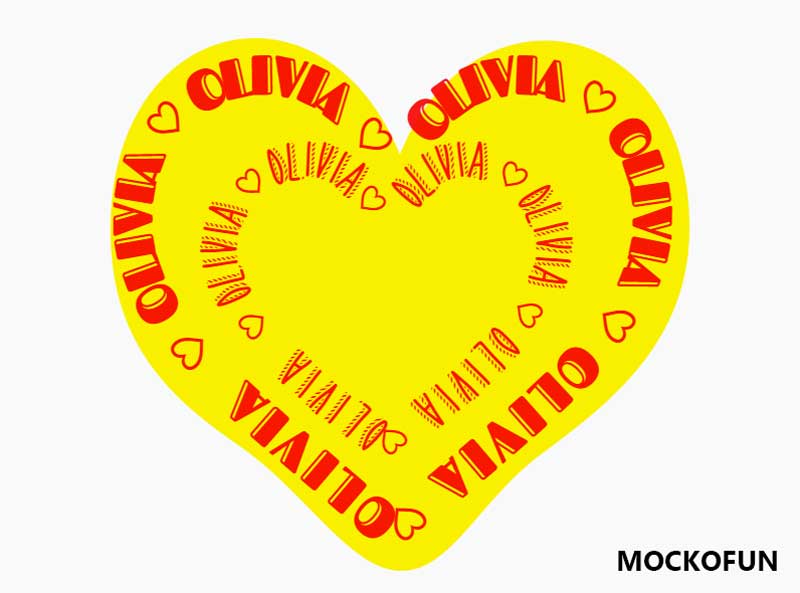 Create a name design just use a write name in heart design to make your own love images, love posters, flyers, cards and the list goes on and on.
With this awesome list of heart name edit images you unleash your creativity and let your love flow!
How to Make Heart Logos with Heart Symbols ❤
Did you know that you can make love heart logos using heart symbols? Check out the video below for step by step instructions:
Next Post
Adobe Photoshop Twenty Five Years Anniversary Infographic