Name Design: Name Editing Online
🌷 🌸 🌹 🌺 🌻 🌼 — → ONLINE Name Art Design — — —  🌷 🌸 🌹 🌺 🌻 🌼
A name design is an image of your name written or drawn in an artistic style. The name design is also called name art design as it uses graphic elements & stylized text.
What is a Name?
A name is a word or set of words by which a person or thing is known, addressed, or referred to. Example: "My name is Olivia". So, a name is a term used for identification. A personal name identifies, not necessarily uniquely, a specific individual human.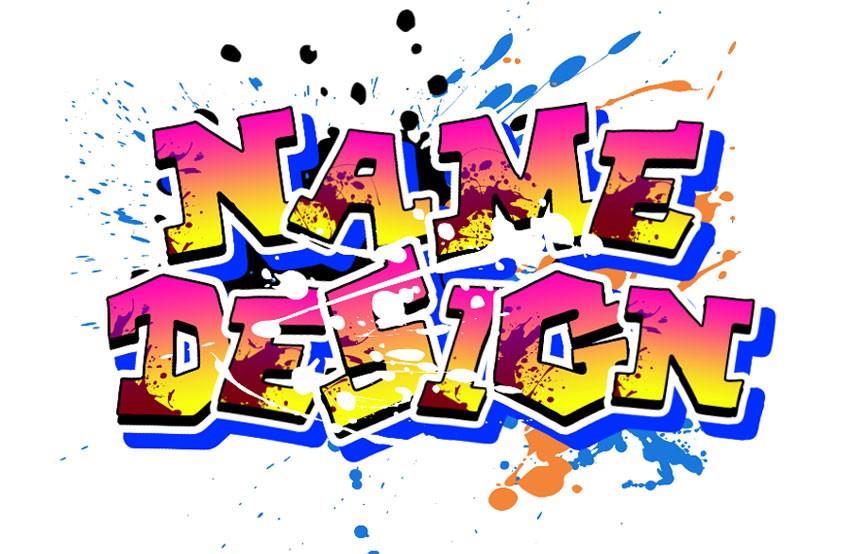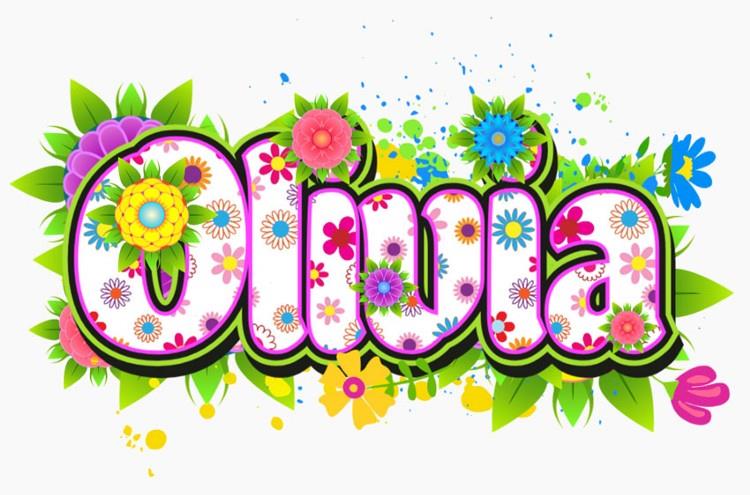 Name Design Online
People usually have a first name and a last name. The first name is the given name and the last name is the family name.
Names are not unique, so many people can share the same name. Still, you can display your name in a unique style by using a name design.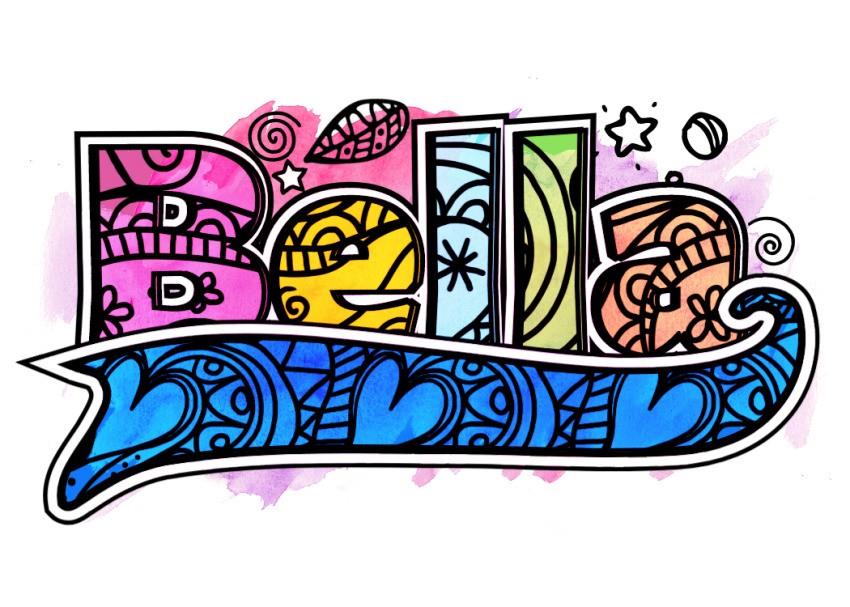 — — 
Doodle Name Design 
— —
How to Draw Name Designs?
There are lots of cool ways to draw your name. You only need to find a text style for your name design.
See some other cool ideas for inspiration when creating name design images.
These are just few of the text styles that you can use to write your name in a creative way:
Calligraphy name
Graffiti name
Doodle name
Tattoo name design
Floral name design
Monogram name
Signature name design, etc.
To create name design you don't necessarily need drawing skills. Use a graphic design software like Photoshop, Gimp, MockoFun, etc.
I will show you how to create a name design online with MockoFun . You will see how easy it is to make a text design online free.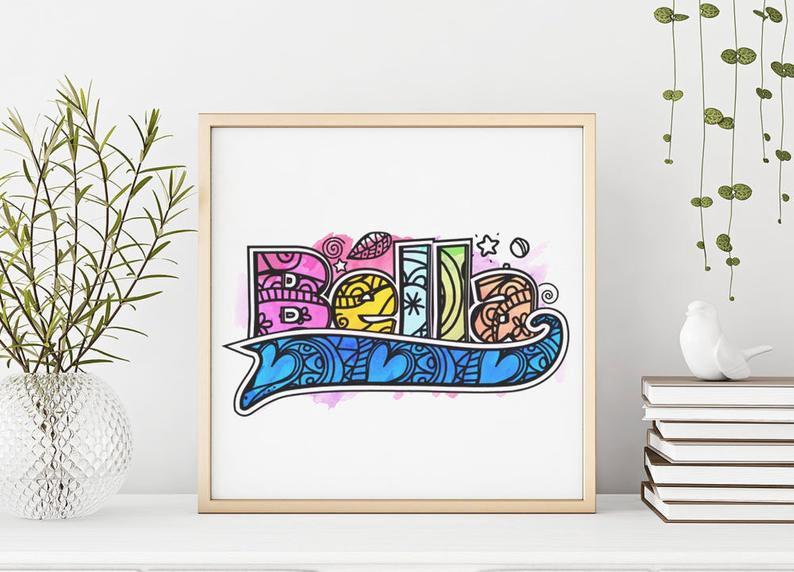 MockoFun is free online text editor with fonts that anyone can use to create awesome name designs. You can use this graphic design software as logo generator to create a company name design!
How to draw name designs? In the MockoFun gallery you will find cool designs to draw your name without drawing skills.
TUTORIAL: How to Draw Name Designs Online
In order to draw name designs online, you have to open the MockoFun graphic design tool and start creating.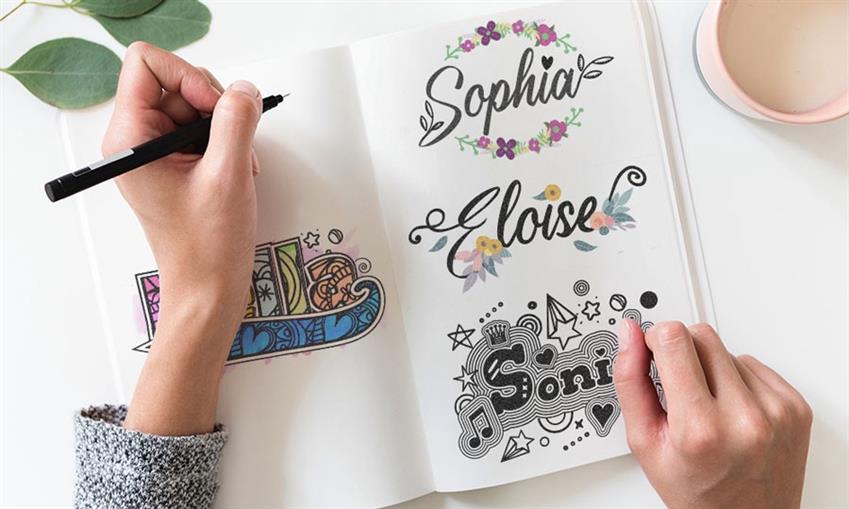 Step 1. Add Text Name (simple text, curved text, spiral text, heart text or wavy text)
To make a name art online, first, open a New document with the size that you need.
Next, go to Text menu and add a single line text.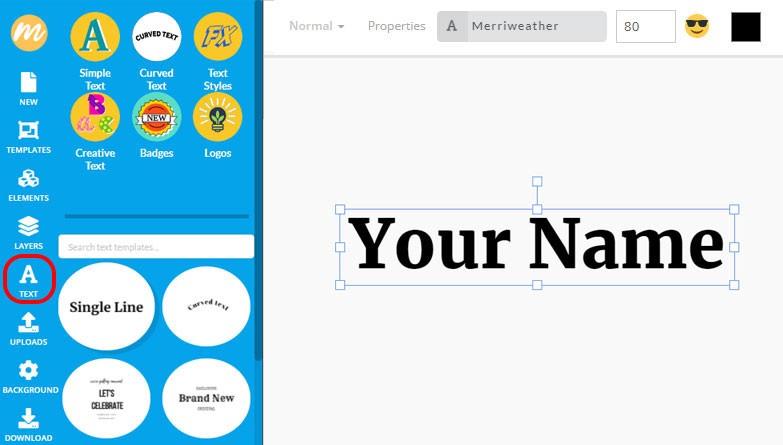 You can also choose one of the text on path options. The curved text looks really great for name design. But, you can try the other fancy text style like: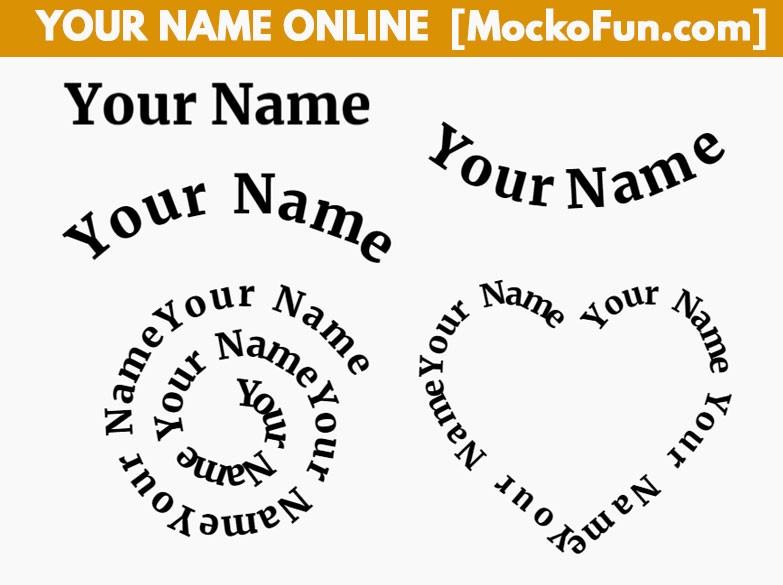 Curved Text | Circle Text | Heart Text | Spiral Text
To edit text, double click on the text and write your name.
If you choose a special text like curved text, the edit text box will appear under the text.

Step 2. Choose the Font (cursive fonts, calligraphy fonts, signature fonts, graffiti fonts, sketch fonts, doodle fonts, etc.)
On the top menu you have a drop-down list with fonts. Choose a font that you like from a list of 800 free fonts online .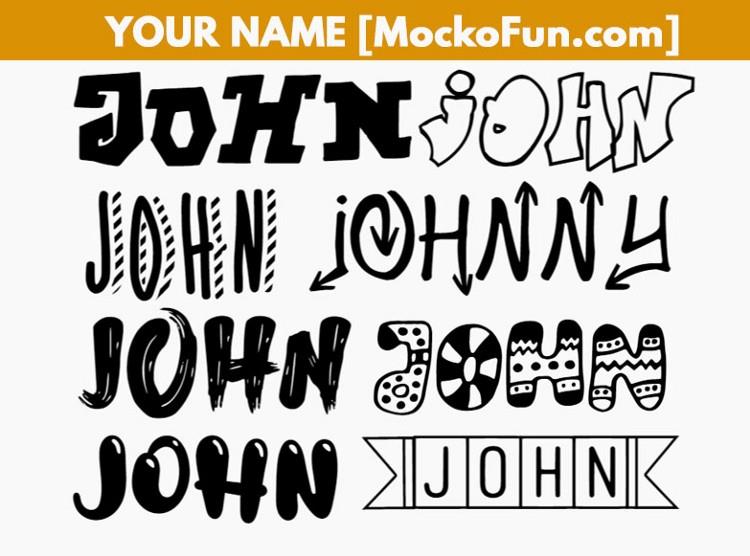 +800 Free Online Fonts
TIP: Do you want to upload your own font? In order to upload your font online you have to get a 💎 premium user subscription.
For this example, I will use the Antara Distance font which is a very beautiful cursive font.
There are lots of calligraphy fonts to choose from so it might take you awhile to decide. To pick the best font for your project is not that easy 🙂.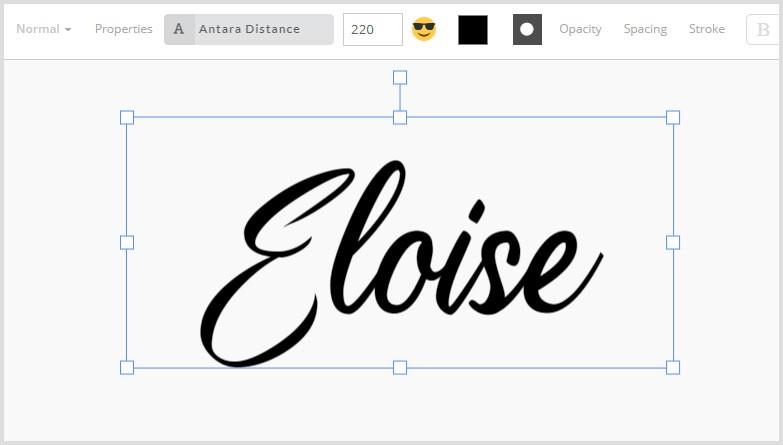 With this free cursive name generator you can write name in cursive easily.
Step 3. Add Text Tails and Ligature to Create Unique Fonts (custom font or personalized font)
For writing names, I prefer to use cursive fonts or handwritten fonts. The calligraphy name design is one of my favorite text styles.
A cursive font with lines or a cursive font with tails looks even more beautiful.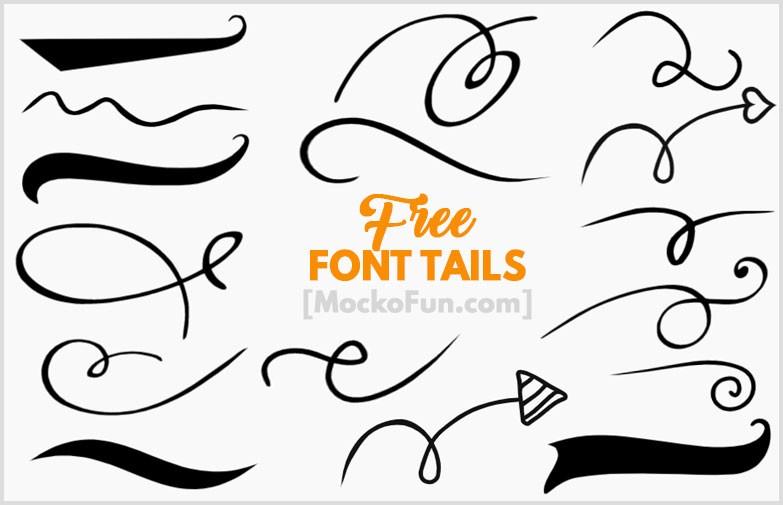 FREE Font Tails
Unfortunately, NOT all the fonts are fonts with tails . In fact very few free fonts have tails and ligatures.
How to Add Tails to Fonts?
MockoFun is a great font with tail generator. Create your own swash tail font in minutes.
Go to Elements > Shapes > Text Tails & Ligatures and choose a font tail from the list.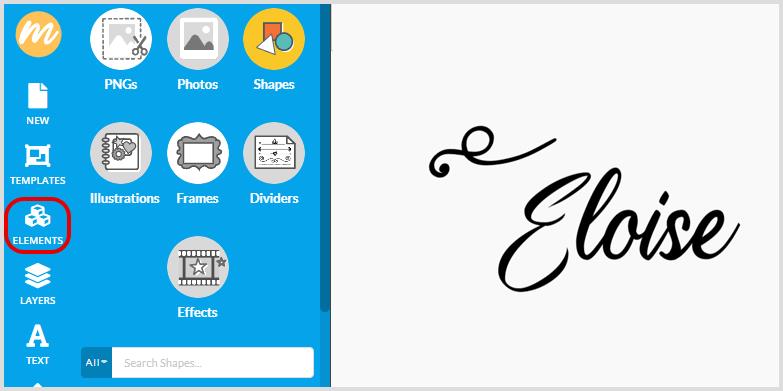 Pick the font tail that you want. It's important to use the same color as the font.
You can resize the text tail, rotate and even add a Stroke outline if the text tail is too thin compared to your font.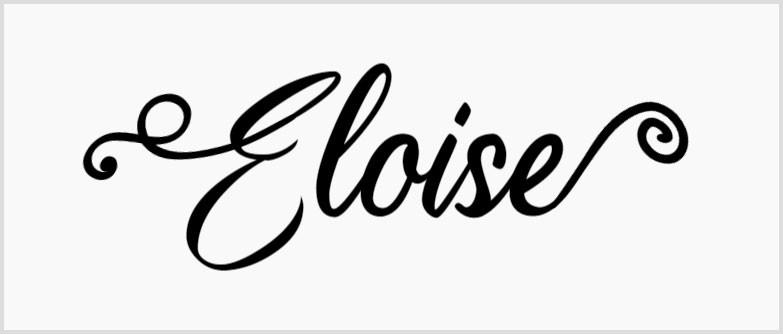 Step 4. Add Text Symbols (star symbol, heart symbol, crown symbol)
With MockoFun you can insert text symbols in text. Copy paste a text symbol that you like.
Check out my text symbols collections: arrow symbol , heart symbol ❤ , star symbol ★, or other copy paste text symbols . ◉.
Step 5. Add Graphic Elements (illustrations, shapes)
If you want your name design to look really awesome, you can add graphic elements like for example floral vector.
Go to Elements > Shapes and/or Elements > Illustrations and in the Nature category you have lots of flower vector images to choose from.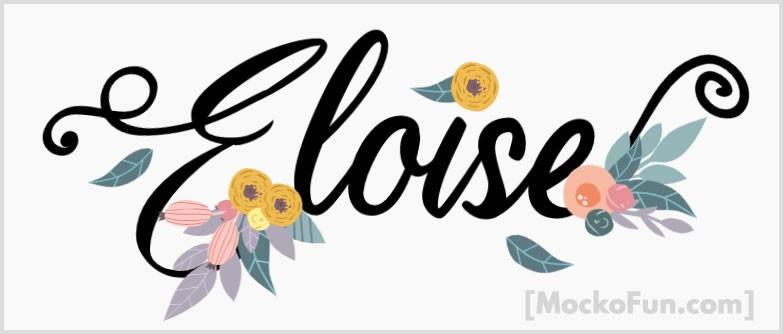 In the Elements > Illustrations gallery you have not only floral graphics but also some cute animals.
Use these graphics for kids to create a baby name art. You can create nursery wall art & nursery wall stickers with personalized details like the name of your baby, date of birth, etc.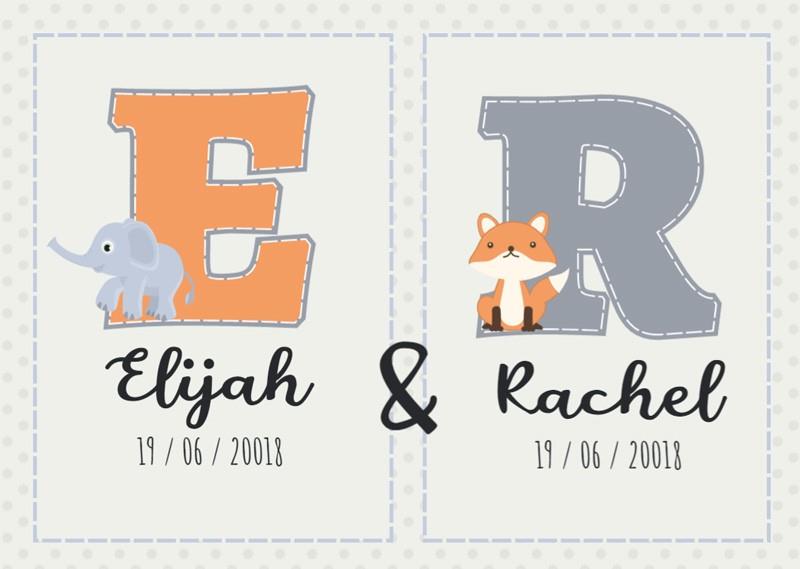 Nursery wall decals that are usually used for baby room designs are: name signs (made from metal, wood or plastic), wall stickers and posters.
Use this magic photo name editor to create any name design you need for your project. Write name in style on photo online in just a few easy steps.
If you want to write name on image , simply Upload your own image or, choose one from the Elements > Photos gallery.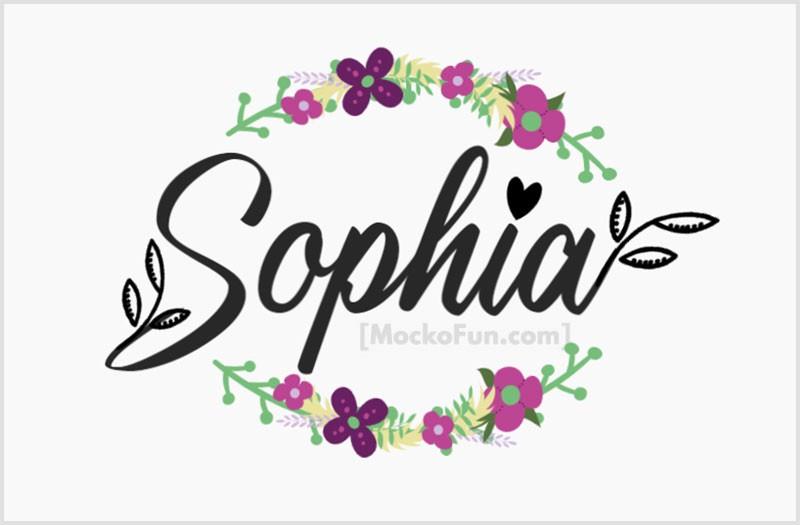 Step 6. Add Frames, Borders & Texture
If you want to add a floral frame or a watercolor frame, go to Elements > Frames > Nature or Elements > Effects > Watercolor and choose one from the list.
In the Effects category you have lots of textures. For this name design art I will choose an old paper texture .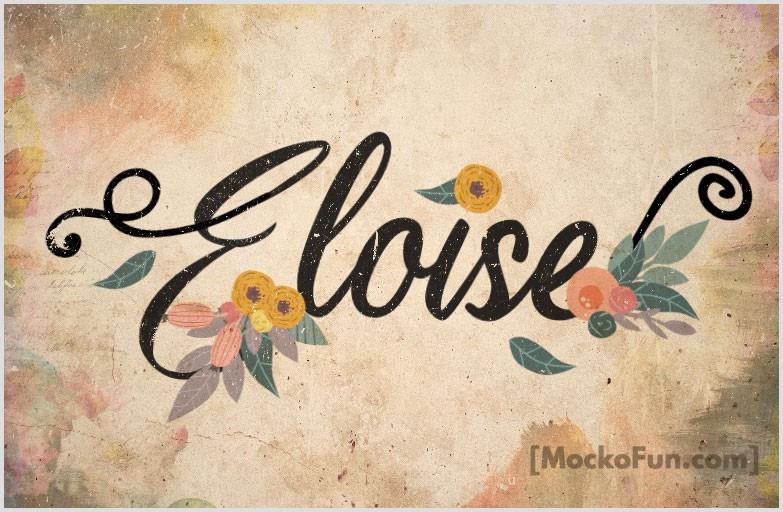 To edit the texture image, use Blending Modes and Filters from the top menu. To write names in design is so easy and fun!
Step 7. Add Text Effects (texture & pattern, stroke/outline, shadow)
To edit name in style more quickly, try the premade text design ideas:
Text Effects (These are alphabet letters images; the font can not be changed, only the colors). Try these letters if you look for fancy ways to write your name.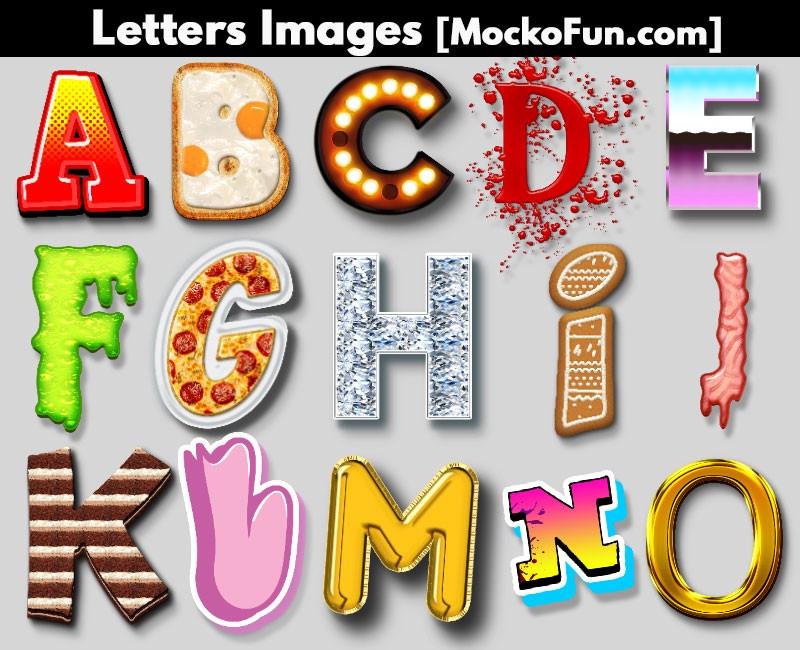 Letters Images [PNG Letters]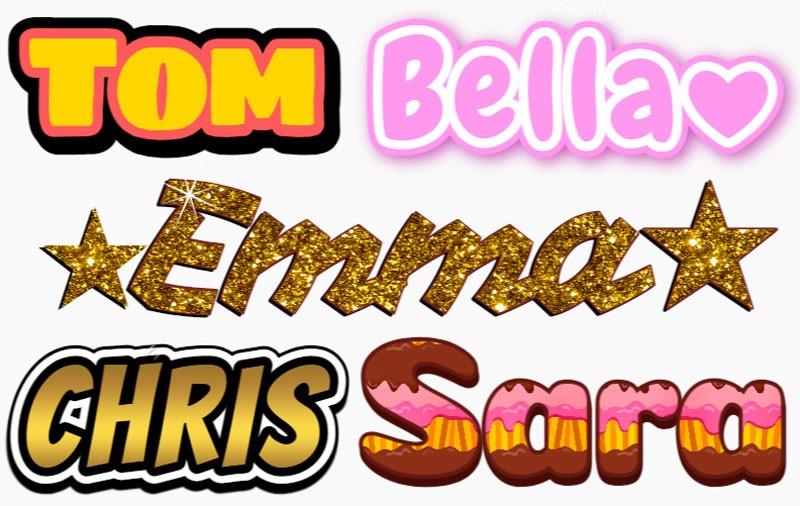 FREE
Text Styles Online
Create name images with these cool text effects.
Note that, this is a name picture (name image), so you can NOT copy paste it as text. You have to download the name pictures (JPG, PNG, PDF) and insert them as images.
Use the cool text effects for business name design. The logo name generator is available for free. Plus, the name logo maker includes free premade logos.
Step 8. Save Template and Download Image
After you completed the name editing in different styles, you can do two things:
Save the name template in your gallery for further use. Click on the Save button from the left menu.
Download the name image as JPG, PNG or PDF . To download the name PNG with transparent background, go to Background from the left menu and make sure the background color is transparent.
Now you know how to how to draw names online without any drawing skills. Below you have a list of ways in which you can use your word design art .
Places where you can use your name design: wall art (e.g. posters), business cards, birthday cards, jewelry design, tattoo design, print on T-shirts, mugs, notebooks, name art dp (display picture), name editing on pictures, etc.
Using word art and name style design is a very good way to personalize your space. Use custom artwork to make your room more welcoming.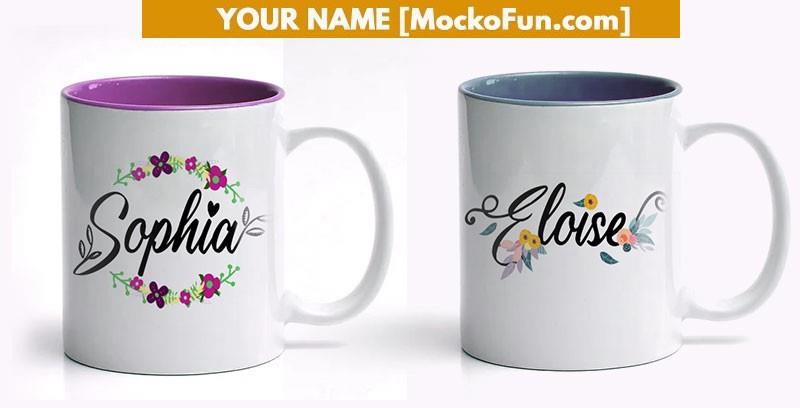 Online Name Editor
There are lots of framing ideas that I can use to frame my name.
A beautiful framed name works best with a simple natural wood frame. Or, if you like the minimalist look, try a thin metal frame with black or white color.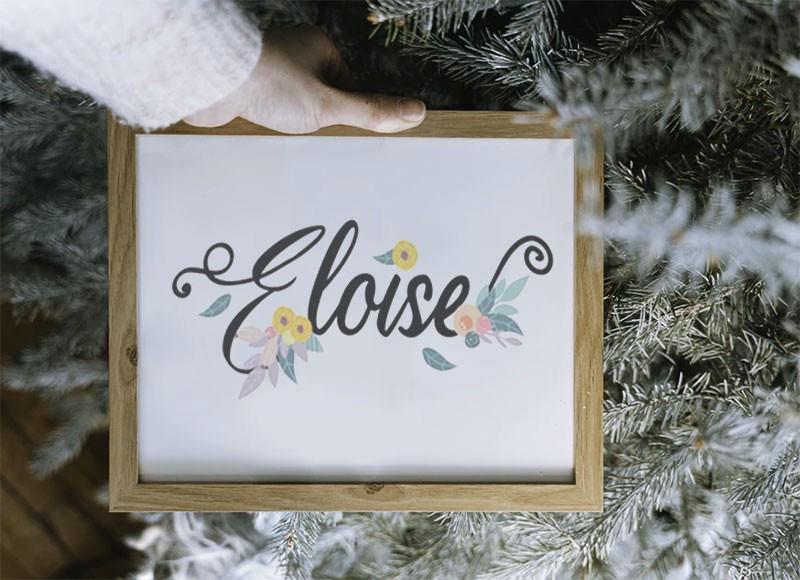 Design Name Online Free
Name art images are used not only for prints, also for web. For example, you can use this tool as a WhatsApp dp name creator.
Use the name dp for WhatsApp or for other social media profile picture .
Pick a photo from the Elements > Photos gallery or Upload a photo.
Then, add your name initial on the photo; create a T name dp, S name dp, A name dp and so on. (see the examples below)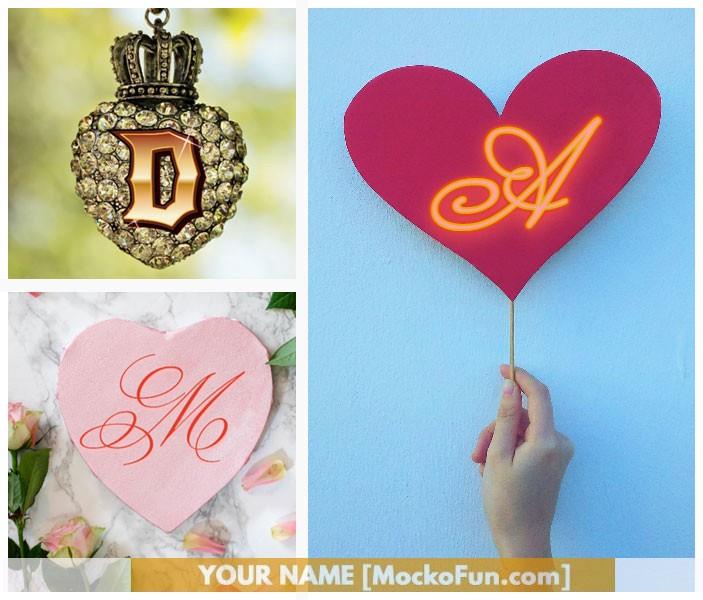 Name Art dp (Display picture)
Create stylish images of letter M or any other name initial that you want. You just have to find the photo and the style for the initial letter.
You don't need drawing skills to draw your name. Write name online and choose a style that you like: calligraphy, doodle, graffiti, etc.
MockoFun is probably the best name designer that you can use online. Make any name art text and use it online or for print.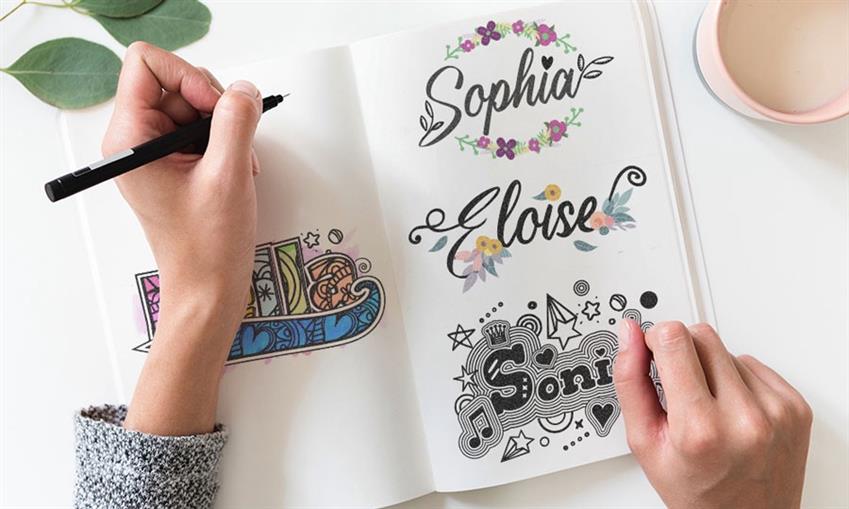 Stylish Name Editing Online
With a name text editor online you can make cool name designs just like these ones. MockoFun is not an ordinary text name editor online , it's probably one of the the best style name editor available online.