This is a cool Photoshop action that will help you create a paradise tropical island from any text, shape or raster layer. The set contains 2 actions for making your own sandy beach island in Photoshop with just 1-click. This is a free Photoshop action for all our registered users; you can easily modify the final result as it has all the layers with layer styles intact. You can change the sand color/texture, you can modify the beach size, the water texture and color, etc.
Create your Own Island in Photoshop
Download the ZIP file and extract the files inside. Load the files in Photoshop(ABR, ATN, ASL, PAT) and you are ready to use the action. Open a new PSD file and add a layer that can contain a text, shape or raster object. Play one of the two actions available in the ATN file.
After the action is ended you can customize the tropical island features like the sand beach, sea water color, clouds, etc. You can also add extra details like palm trees, ponds, airplanes like shown in the preview. These details are not included in the pack.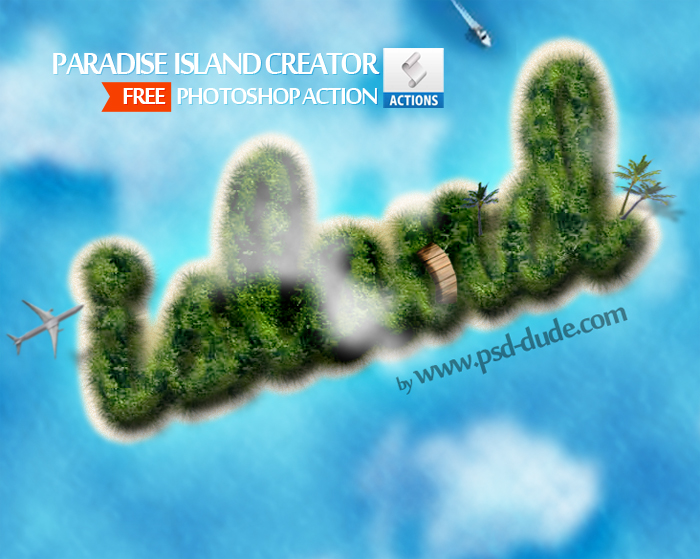 This action is free for personal non-commercial use. Please do not redistribute and if you use or feature it on your blog, link back to our website.
DOWNLOAD!(1.91KB)
Draw in Sand Photoshop Action turns your images into sand drawing in just a few seconds. Fully customizable draw in sand effect with layer styles intact. It woorks for any type of image.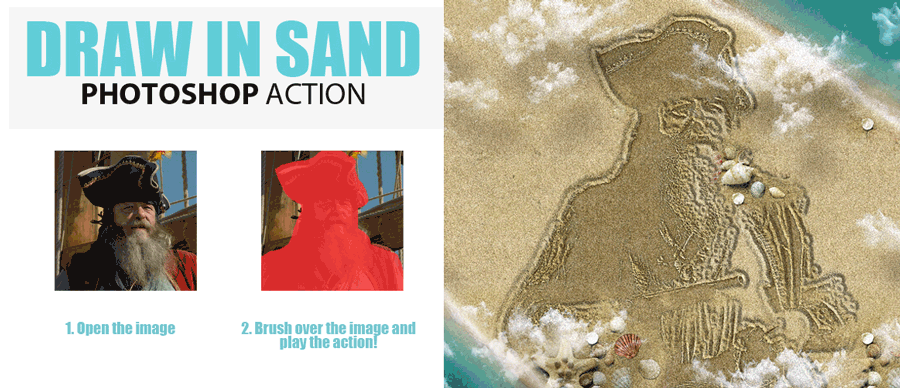 With Underwater Photoshop action you can create a subaquatic, underwater effect using your own photos. This action with styles intact, will allow you to create realistic underwater effects. In the preview you can see the before and after effects. The underwater result contains easy to edit layers with layers styles intact so that you can customize the look.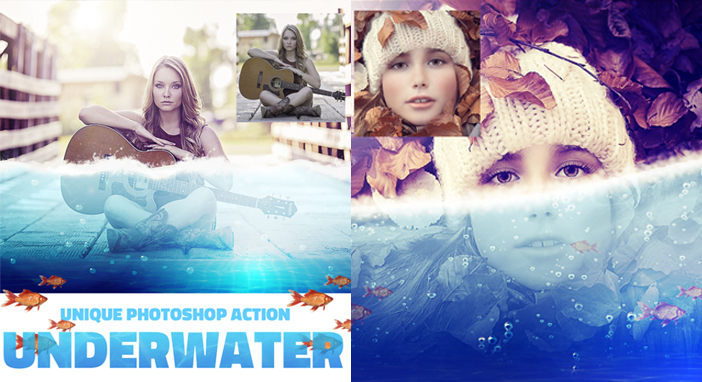 If you are looking for great quality water texture and backgrounds for your projects you can find lots of free images at Textures4Photoshop.
Sand Writing Photoshop Style Action
You can also check out this awesome water text PSD mockup that you can download for free.
Related Articles That You Might Like
Next Post
17 New Tutorials on How to Create Textures in Photoshop