If you've got a business in 2022 and still don't understand how important social media graphics design is, you're in trouble. The world is becoming digital, and the one way to best connect with a wider audience is through visuals.
We're talking strictly about graphic designs. Other forms of visual content are important too, but we need to focus on what graphic design can do to help you achieve your entrepreneurial goals. Quality beats quantity, and the same applies to your graphics. Read on to see what quality design should be all about.
What are Social Media Graphics?
Social media graphics are the visual component of any social post, usually in the form of images, gifs, and video.

Social media visuals are really popular among users and will bring you more views and clicks.
Here are some examples of visual content for social media:
Data Visualization (Charts, Graphs, Maps & Infographics which are very effective on social media)
Memes, image macros and animated GIFs
High quality stock photography, product photos, personal photographs, behind the scenes shots, food photos
Quote graphics
Screenshots
Templates (posters, flyers, menus, banners, etc)
Videos
The importance of visual content consists in helping your audience retain information more easily. Just take a look at some of the best Instagram posts to get an idea about high impact visual content. Through visual content, your audience is more likely to recall your brand which is a huge plus when it comes to buying.
The social media graphics are useful in creating brand imagery like posters, flyers, banners, videos, etc. If you want to sell your work read our article on how to make money as a graphic designer online.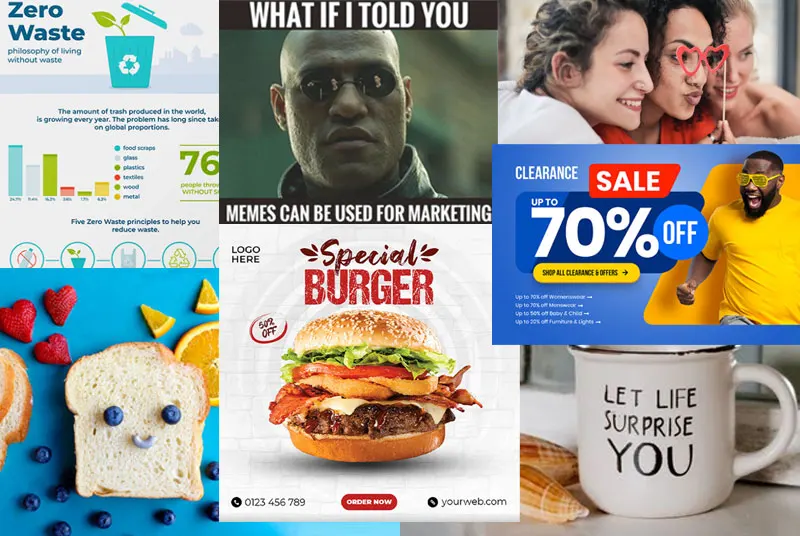 Brands usually use social media graphics templates that have a professional graphic design that is consistent and reflects the brand's values.
Are you on a budget and don't have enough money to hire a graphic designer? Don't worry! There are lots of free social media templates that are available online and are easy to customize.
By using premade templates, the graphic design for social media has become such an easy process. All you have to do is to find online tools that help you create real fast social graphics.
How to promote your business on social media? Below you have some good examples of graphics for marketing on social media that are helping you to sell your stuff.

Banners, posters, flyers, menus are some examples of templates used on social media. Templates that are made for selling products or services, contain texts like: BLACK FRIDAY, BIG SALE, DISCOUNT, NEW, 50% OFF, MEGA SALE, FREE, SUMMER SALE, SPECIAL DISCOUNT, etc.
How to Design Social Media Graphics
The easiest way to create social media graphics is to use premade templates. If you want to make your own social media graphics, you have to consider some basic principles.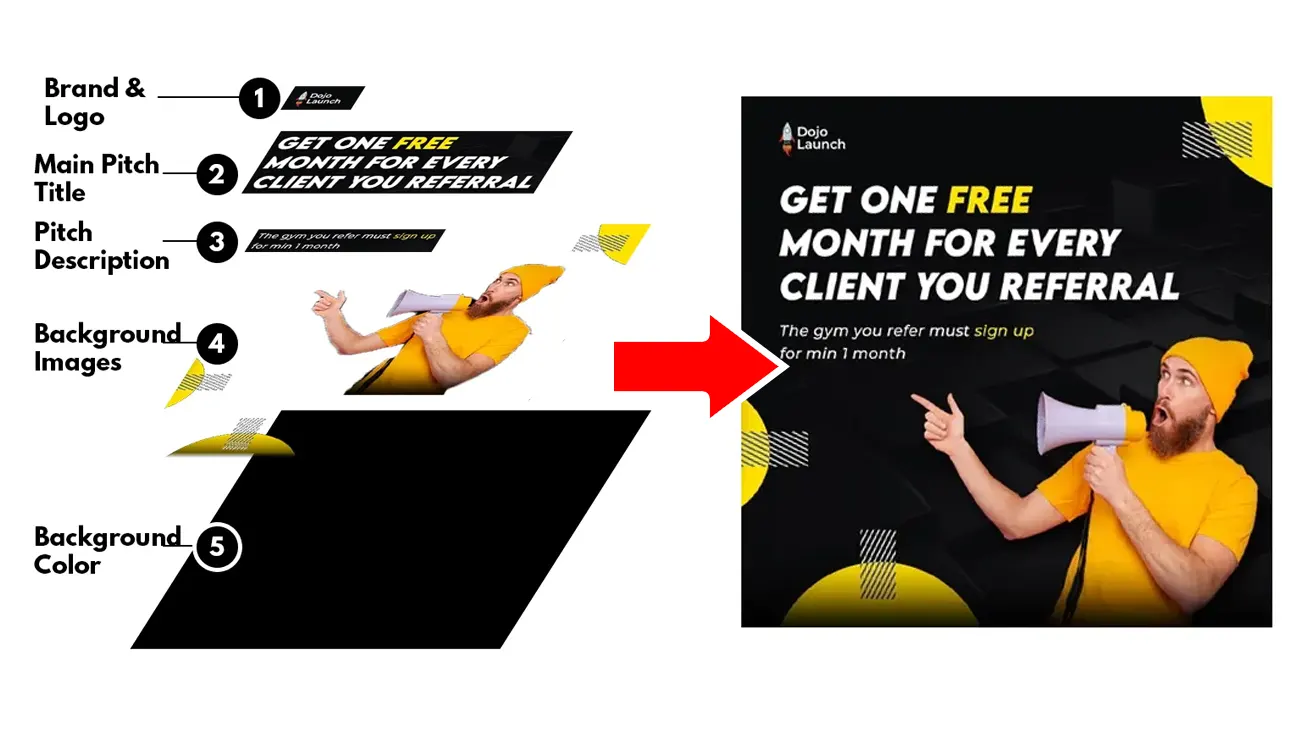 DESIGN STYLE. First, you have to choose the style of your design (modern, minimalist, elegant, etc).
DESIGN COLOR. Then, pick a color scheme for your design. The color in graphic design is very important and it's best to use no more than 3 colors.
In marketing, color psychology is focused on how colors impact consumers to consider specific brands or to make a purchase.
For example, the color red in marketing portrays power, passion, love, excitement, energy but also danger and anger. The red color stimulates the appetite, which makes it an excellent color choice for food or drink brands.
DESIGN FONTS. The fonts used in graphic design are equally important. What is the best font for graphic design? First of all the font has to be easy to read. Bold fonts are perfect for big titles and headlines. So, use sans serif bold fonts for your templates and combine them with cursive fonts.
DESIGN ELEMENTS. Social media graphics should be about emotions and engagement. Use high quality professional images of your products (photos of delicious foods, fashion items, gadgets, etc). Also, a good way to connect with your audience is to use people images. This builds up trust and a "human" image for your products.
There are lots of good font combinations that you can use. Thin fonts are also used by graphic designers in making templates for social media. By using cool fonts, fancy fonts or unique fonts, you will grab the attention and your templates will get more clicks.
Put all the elements together in a consistent design. Don't forget to add contrast and to keep the design clean & simple.
To take the full advantage of your social media design, you have to follow these simple steps:
Use your brand logo in the profile picture.
Take full advantage of your cover photo as it's the first thing seen by anybody who visits your page.
Use templates and create a social media layout design for your posts.
Be consistent in terms of style and message.
Create valuable content and bring something new all the time by diversifying your social media graphic content.
Include a call to action message. (Download, Submit, Subscribe, Sign Up Free, Buy Now, Start Free Trial, Order Now, Get Started, etc.)
Developing a Commercial Brand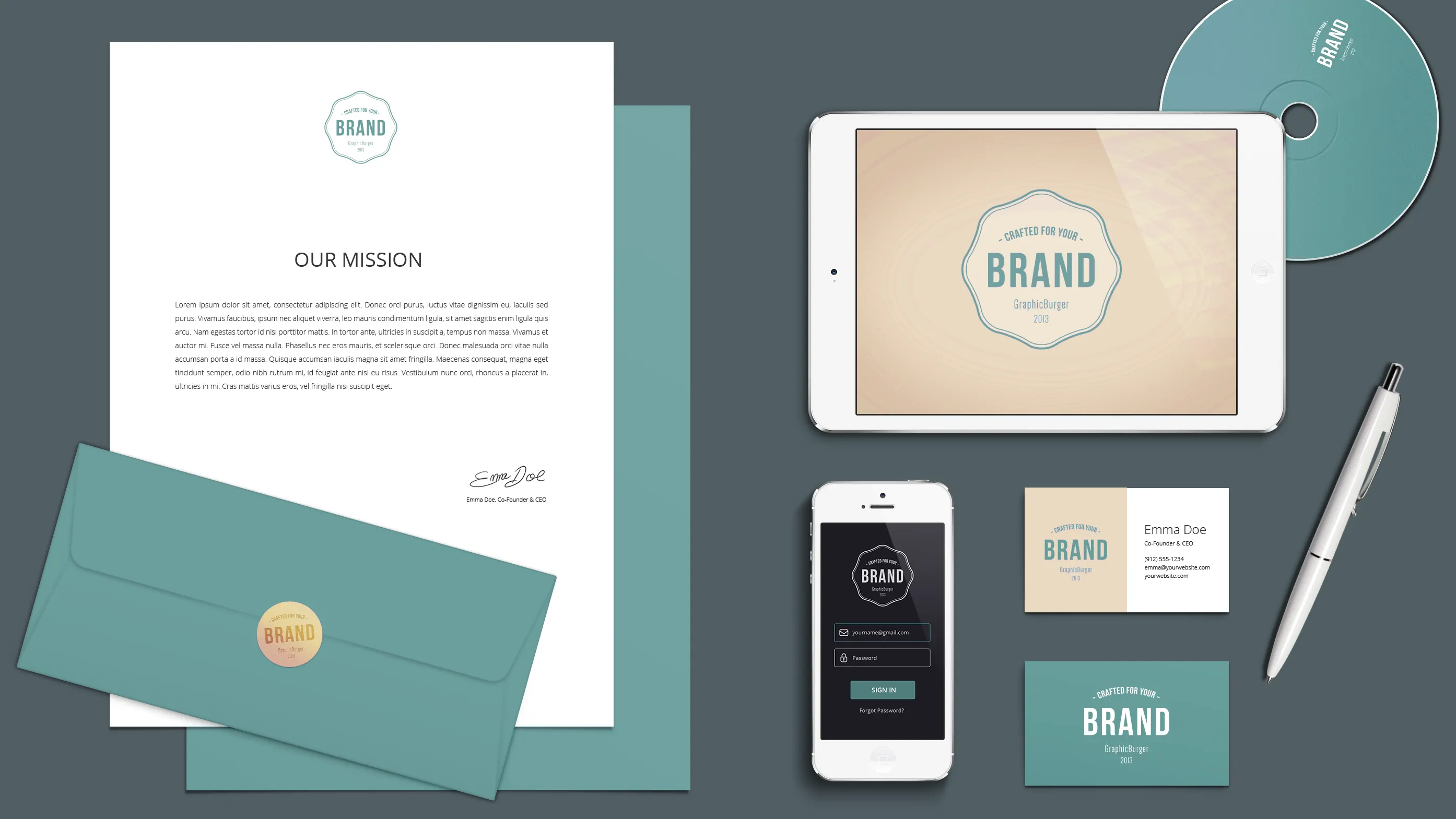 Any talk about the importance of social media graphic design should first include a section about brands. The most useful thing a good visual identity can do for your business is it gives it a certain feel and look that people who buy your product can associate with.

The stronger your brand is, the more profitable your business will be. The process behind developing your own brand doesn't have to be complex. It all starts with how you want to market your product, what your goals as a business are, and then slowly working with graphic designers to come up with a logo that ties up all the previous.

We're obviously talking here about quality graphic design. You want to make sure that the graphics you include for your brand achieve the exact effect you want, not the opposite.
Builds A Sense of Professionalism With Audiences
A well-designed graphic communicates patience, perseverance, and attention to detail that many businesses lack. When you make your logo design, visual media content and blogs in the right way, people will pay more attention.

They immediately begin trusting you more because they see that you already care about your product, and so by definition, you care about providing quality services to them.

If you want to start the process of convincing audiences to buy your stuff, you need to create a simple logo and work on refining it over time. Logo makers are an excellent tool because you can utilize something immediately without having to worry about collaborating with designers.
Convey Value, Not Services
The distinction is a subtle one, but it makes all the difference. When you start orienting your business around providing services, you send the message that you don't care about the long- term improvement and just want to sell something and earn money. However, when you start focusing on value, you leave an impression that your services are long-lasting and will help customers for whatever length of time they decide to use them.

Graphics can help convey your business's value through good stylish designs that personalize your brand design and turn all the attention towards the customer. Any successful business will always focus on what they can do for the customer, not the other way around.
Social Media Graphics Examples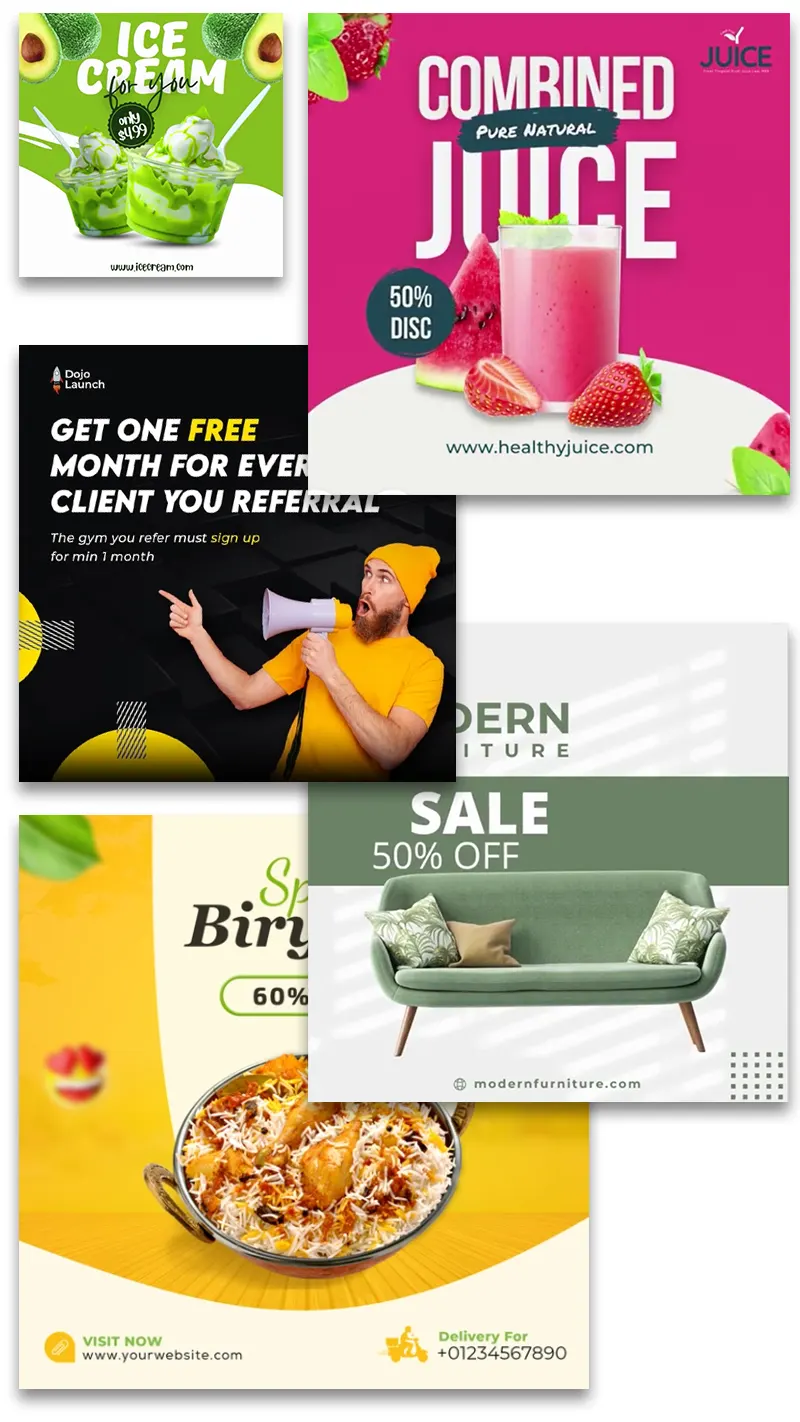 There are plenty of graphic design ideas for social media. A quick look on Pinterest, Behance, Dribbble and you will find inspiration for your next design. Copying others' work is a good way to create excellent material especially for those who are just starting out in design.
Top Social Media Platforms
Each year billion of social media graphics get posted on various social media platforms. Let's take a quick look at the top social media platforms.

The following list of social media networks are ordered by their global rank - that is their rank in the list of most accessed websites. This rank also takes into consideration if a user visits the platform multiple times during a month.

You can also see the number of monthly users that access these platforms and the annual revenue (for 2021) just to give you an idea of how much money flow through these social media plaforms.

Social Media Sizes
Below you have the list of social media graphics sizes recommended for the major social media platforms.
YouTube Video Sizes
| Type | Size in pixels | Aspect Ratio |
| --- | --- | --- |
| 4K UHD Video (2160p) | 3840x2160 | 16:9 |
| 2K WQHD (wide quad high definition) Video (1440p) | 2560x1440 | 16:9 |
| FullHD Video (1080p) | 1920x1080 | 16:9 |
| YouTube Short FullHD | 1080x1920 | 9:16 |
| YouTube Short Square | 1080x1080 | 1:1 |
| Standard HD Video (720p) | 1280x720 | 16:9 |
| Standard Definition SD (480p) | 854x480 | 16:9 |
| Low Definition LDTV (360p) | 640x360 | 16:9 |
| Low Definition LDTV (240p) | 426x240 | 16:9 |
Facebook Post Size 2022
| Type | Size in pixels | Aspect Ratio |
| --- | --- | --- |
| Facebook Profile Picture | 400 x 400 | 1:1 |
| Facebook Event Cover Photo | 1920 x 1005 | 1.91:1 |
| Facebook Group Cover Photo | 1920 x 1005 | 1.91:1 |
| Facebook Business Page Cover | 1200 x 674 | 16:9 |
| Facebook Profile Cover Photo | 1125 x 633 | 2.7:1 |
| Facebook Photo Post | 1200 x 630 | 1.91:1 |
| Facebook Video Post | 1280 x 720 | 16:9 |
| Facebook Linked Image | 1200 x 630 | 1.91:1 |
| Facebook Stories | 1080 x 1920 | 9:16 |
| Facebook "Our Story" Cover | 1200 x 445 | 2.7:1 |
| Facebook Ad (Carousel) | 1080 x 1080 | 1:1 |
| Facebook Ad (Single Image) | 1200 x 628 | 1.91:1 |
| Facebook Catalog Image | 1080 x 1080 | 1:1 |
Instagram Post Size 2022
| Type | Size in pixels | Aspect Ratio |
| --- | --- | --- |
| Instagram ad (single image or carousel) | 1080 x 1080 | 1:1 |
| Instagram post | 1080 x 1080 | 1:1 |
| Instagram profile photo | 360 x 360 | 1:1 |
| Instagram landscape photo | 1080 x 608 | 1.91:1 |
| Instagram portrait | 1080 x 1350 | 4:5 |
| Instagram story | 1080 x 1920 | 9:16 |
| IGTV cover photo | 420 x 654 | 1:1.55 |
| IGTV and Reel video | 1080 x 1920 | 9:16 |
Twitter Post Size
| Type | Size in pixels | Aspect Ratio |
| --- | --- | --- |
| Twitter profile photo | 400 x 400 | 1:1 |
| Twitter header photo | 1500 x 500 | 3:1 |
| Twitter in-stream photos | 1600 x 900 | 16:9 |
| Twitter card image | 120 x 120 | 1:1 |
| Single and multi-image tweets Twitter ad | 600 x 335 | 1.79:1 |
| Twitter website card image | 800 x 418 | 1.91:1 |
| Twitter square app card image | 800 x 800 | 1:1 |
| Twitter wide app card image | 800 x 418 | 1.91:1 |
| Twitter square carousels | 800 x 800 | 1:1 |
| Twitter wide carousels | 800 x 418 | 1.91:1 |
| Twitter direct Message card | 800 x 418 | 1.91:1 |
Pinterest Post Size
| Type | Size in pixels | Aspect Ratio |
| --- | --- | --- |
| Square pins | 600 x 600 | 1:1 |
| Optimal pins | 1000 x 1500 | 2:3 |
| Long pins | 1000 x 2100 | 1:2.1 |
Social Media Graphics App
When it comes to making templates for social media, people search for free apps to create graphics. Luckily, there are so many such online tools. Canva, Adobe Creative Cloud Express, Pablo, Desygner, VistaCreate (formerly Crello), Snappa, MockoFun, Pixlr are just a few examples.
With these tools you can create free graphics for social media in just a few easy steps. Free social media graphics are either pre-made or created from scratch by you.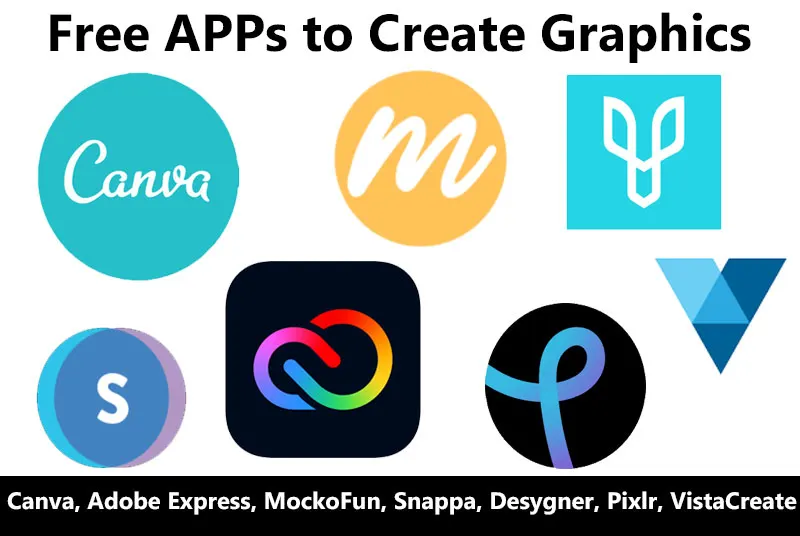 Make social media graphics for free in minutes. Easily make unique social media designs using free templates, stock photos, trending design assets and creative text.
The apps to make social media graphics have all kinds of cool features and design elements for you to use.
All you have to do is to pick the social media design software that best fits your needs. Check them all and you will probably find the best software for social media graphics.
The free apps for creating social media posts have thousands of templates for every need and business field.
What is Social Media Marketing?
Social media marketing (SMM) is the use of social media platforms like Facebook, Instagram, Pinterest, etc. to interact with customers to build brands, increase sales, and drive website traffic.

Social media marketing is any social media action you take that is either paid or unpaid.
Social media advertising is any action you take on social media that is paid.
What is Marketing Graphic Design?
Marketing graphic design is all about communicating and promoting a brand's products or services in a visually appealing way using visual content.
So, visual content marketing involves using visual content, such as images, videos and GIFs. This action will help you to convey information to your audience, build emotional connections and grow your business. Your main goal when it comes to marketing is to convert your target audience to frequent customers.
How to Do Social Media Marketing?
By marketing on social media you can increase your sales, boost traffic on your website and get exposure for your brand.
For making effective social media marketing you have to follow some simple yet necessary steps:
Know your audience and possible buyers.
Research your competition and find their weak points.
Determine which social platforms you'll market on.
Establish your most important metrics and KPIs (key performance indicators).
Create unique and engaging content.
Organize a schedule for your posts.
In Conclusion
Social media graphics design is very important when it comes to social media marketing. It can help you overtake your competition and boost your brand awareness and your sales.

We've looked at why graphic design is so important in this business world. From having your brand recognized to earning the trust of your customers, every quality visual you create turns heads and allows you to progress further as a business.

Logo, style, modern standards, and a keen eye for detail are things that should be considered when you want to include any type of design on your social media feed or website. Finally, whatever fruitful business idea you might have, it's always important to focus on what it can do for people.