I was wondering how modern video game would look if I transformed them to CGA colors using Photoshop. CGA graphics (Color Graphics Adapter) is a graphics card introduced by IBM in 1981 and it was the first color graphics card available for video games.

CGA colors defined the retro look of the 80s. It's a distinctive look due to the 320??400 maximum resolution and 4-bit color depth, which meant a maximum of 16 colors.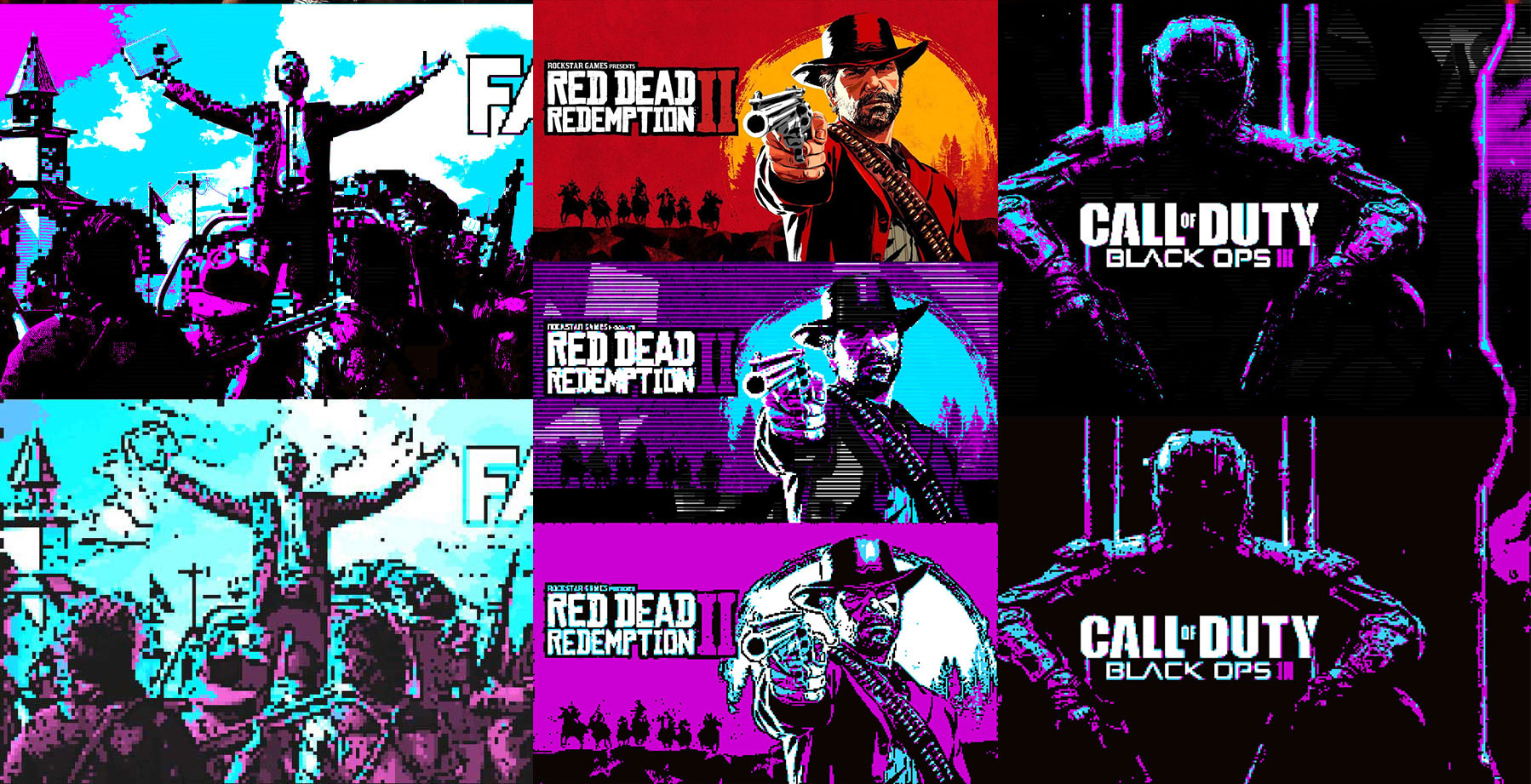 CGA Colors Effect With Photoshop
Pixel art and the color combination of the CGA effect renders an interesting result which can be easily obtained in Photoshop. The technique for creating this 80s retro effect involves 2 things:
Reducing resolution to create the pixel art effect
Reducing the number of colors.
In the video game wallpapers below I only used 4 CGA colors: black, magenta, cyan and white. You can achieve the CGA effect by manually transforming any image, but I prefer the use of Photoshop actions as it makes the job much easier.

I selected some of the most popular video games and transformed their wallpapers to the CGA colors effect using 2 different Photoshop actions:
Take a look at the CGA colors modern video game wallpapers below. At the end of the list I will show you the steps to take to apply this CGA effect on any image using both the free 80s Retro Poster Photoshop Action and the Pixel Art Generator Photoshop Action.
Assassin's Creed Odysey In CGA Colors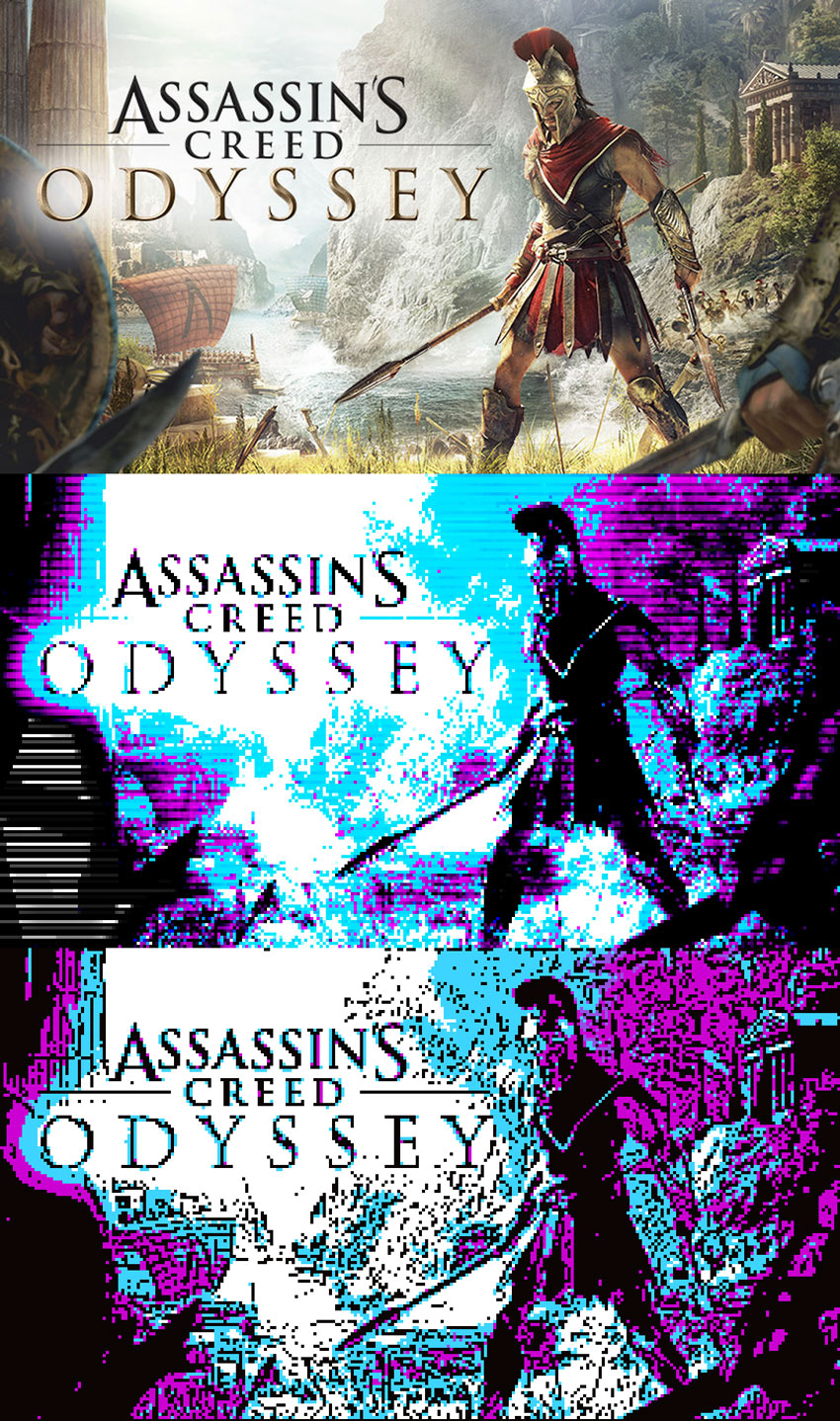 Battlefield 5 Retro CGA Effect
Call Of Duty Black Ops Wallpaper CGA Graphics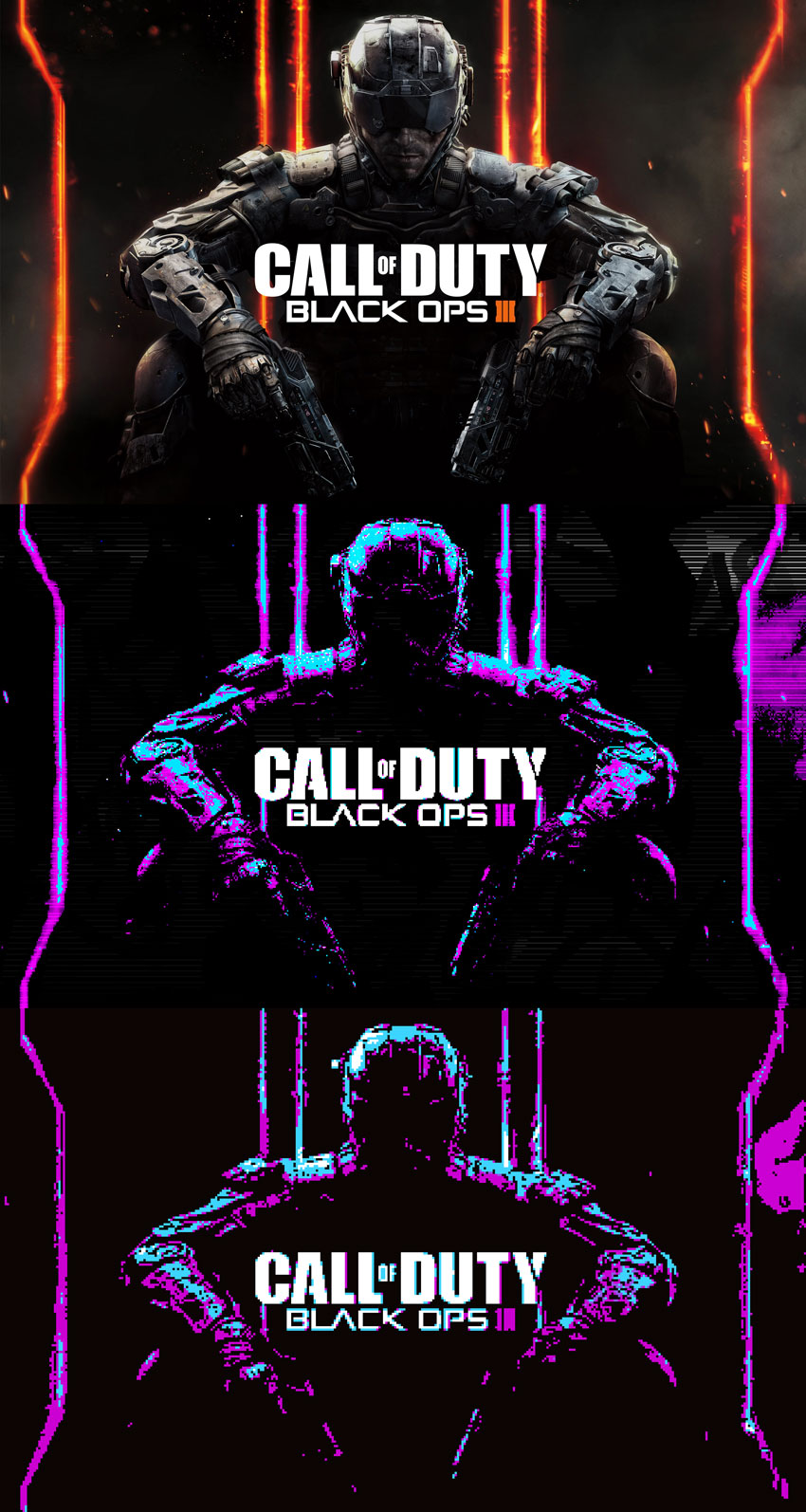 Doom Eternal Wallpaper Retro CGA Colors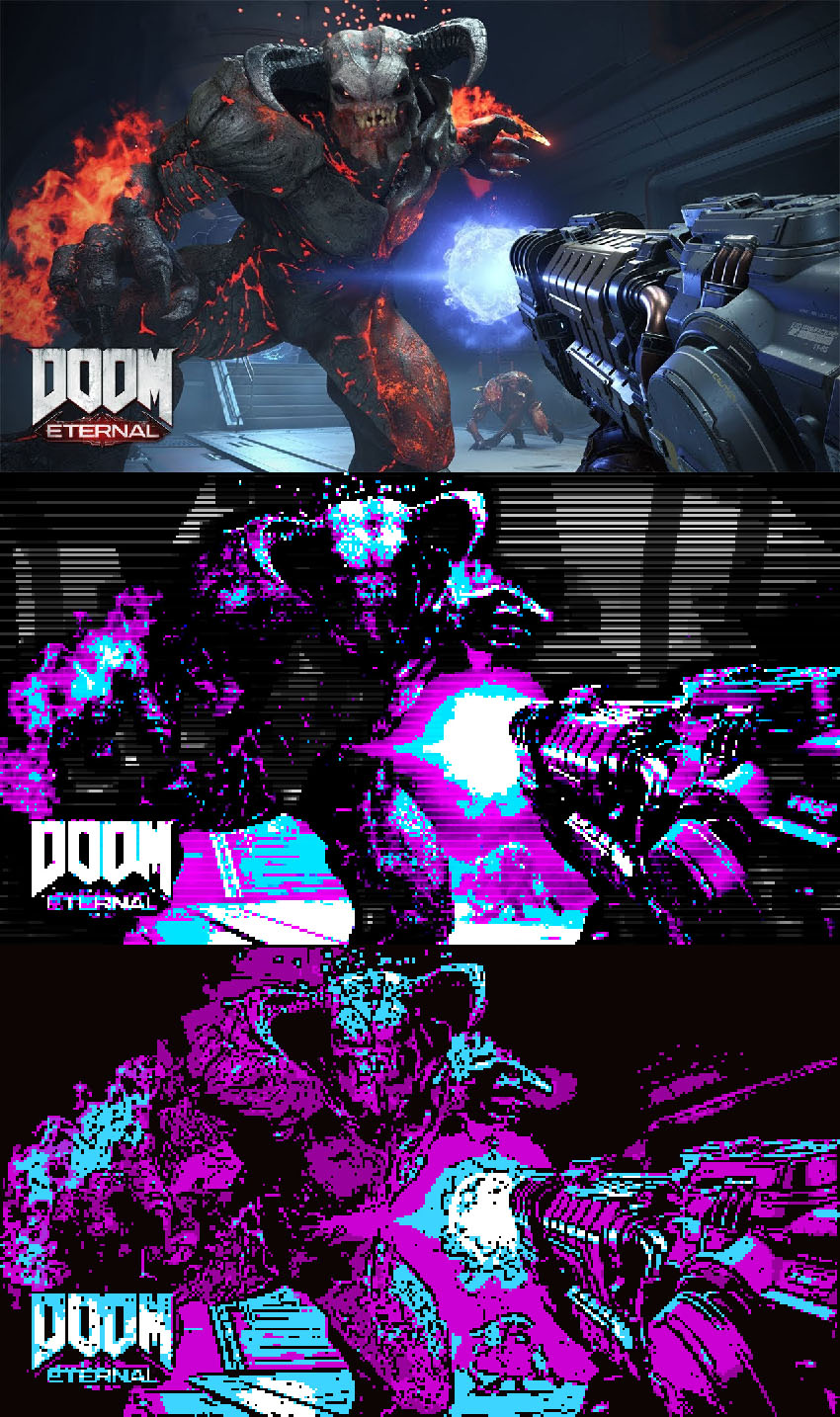 CGA Colors Wallpaper Elite Dangerous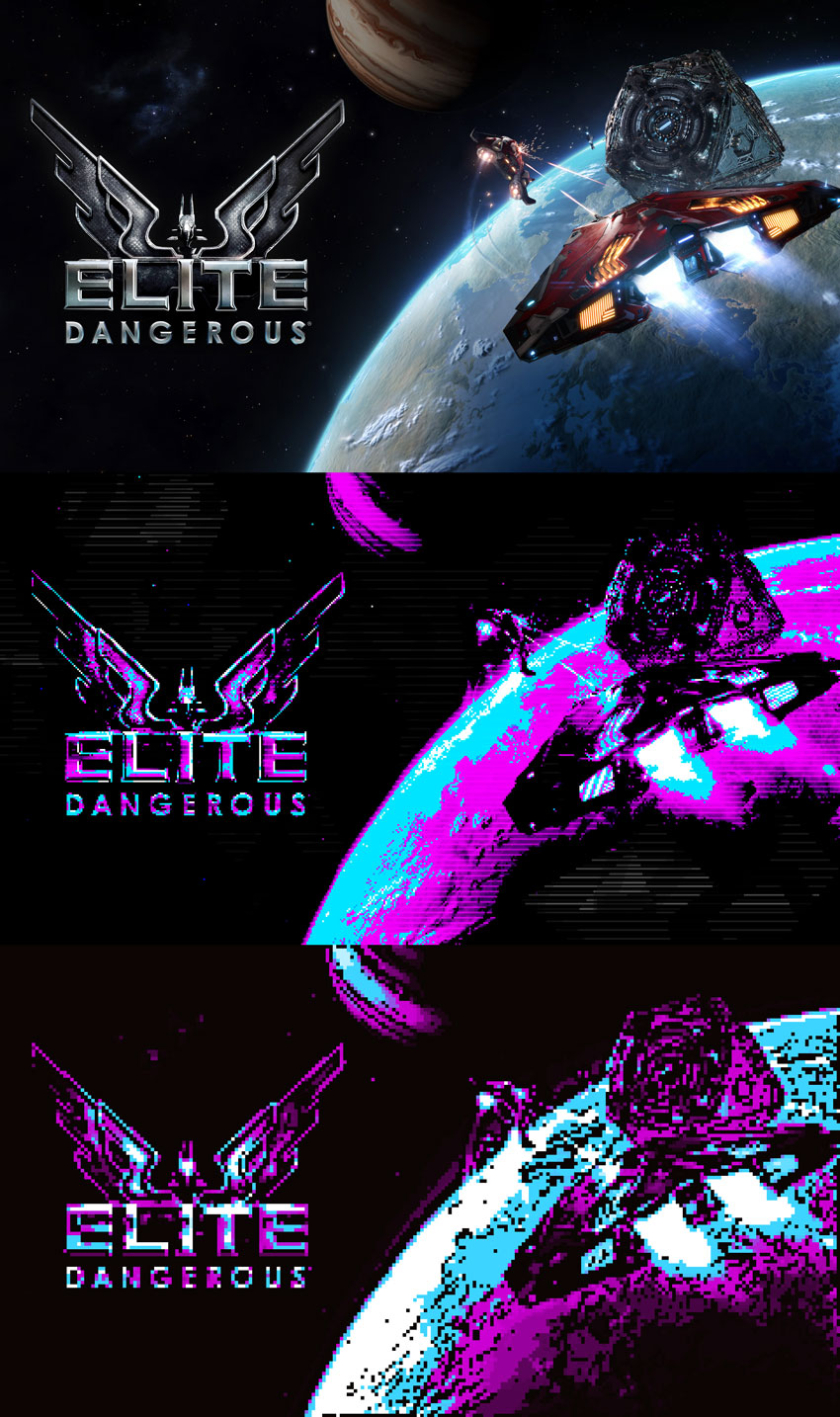 Farcry 5 Pixel Art With CGA Colors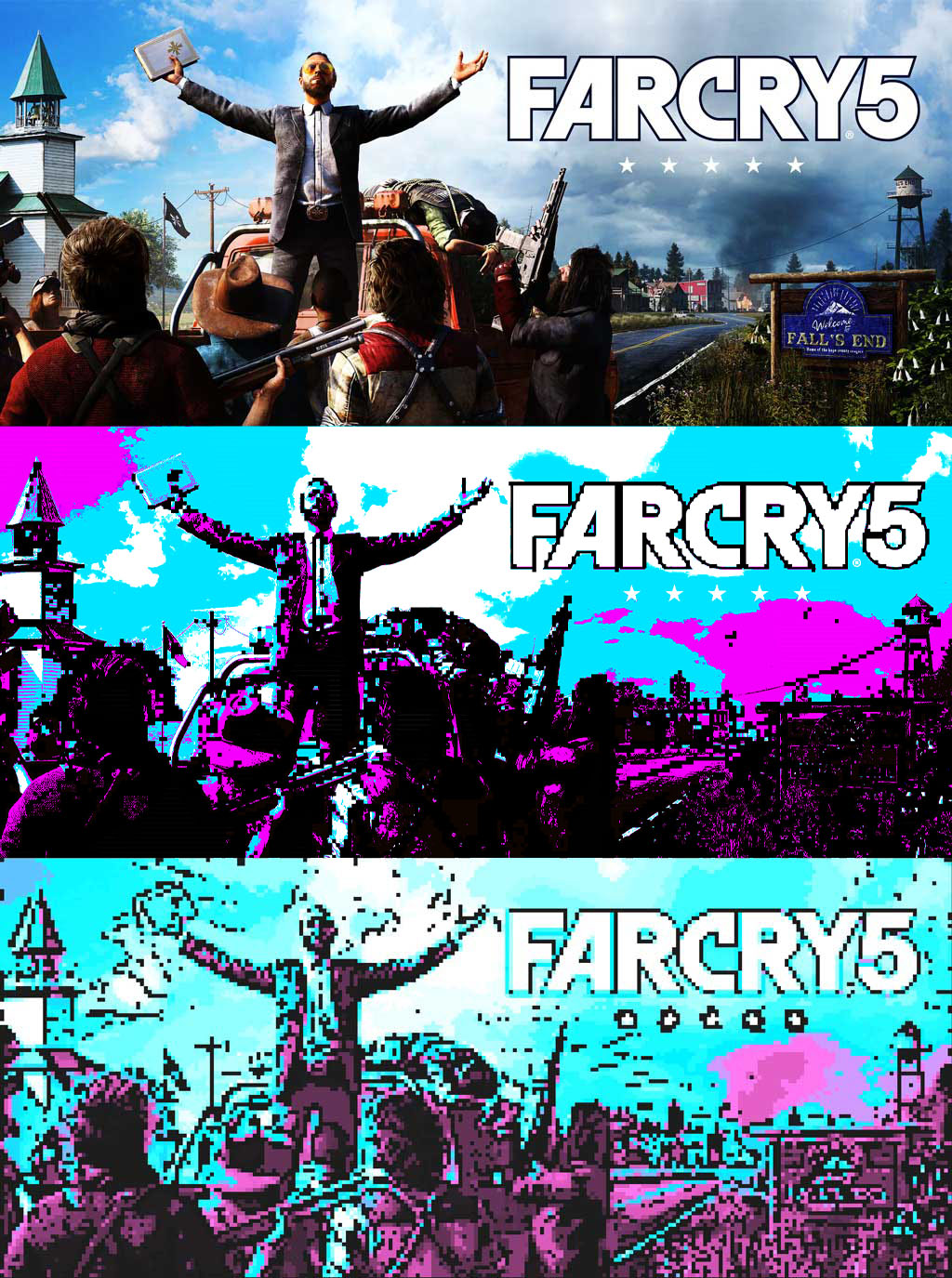 God Of War CGA 80s Poster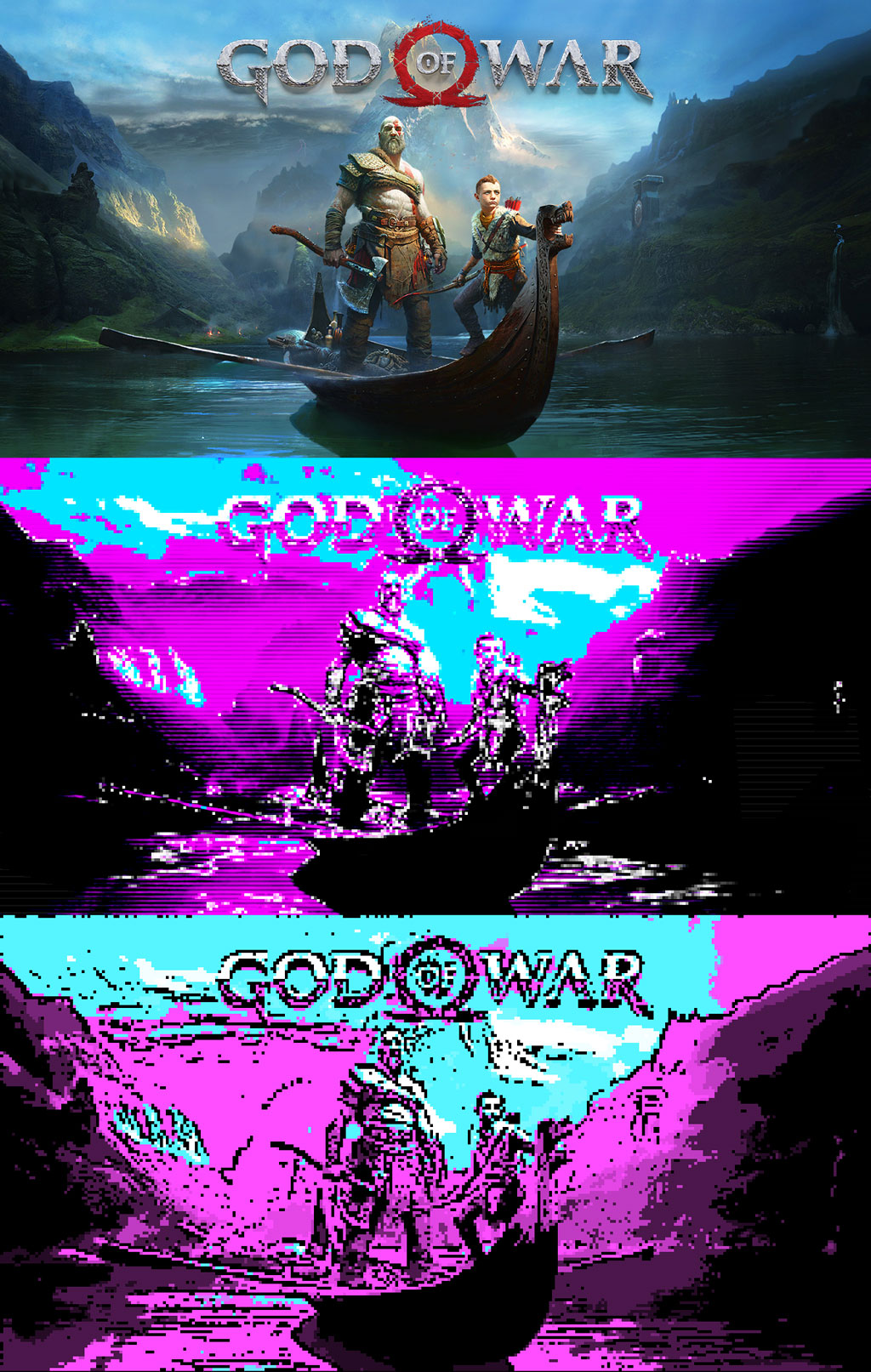 CGA Poster Red Dead Redemption 2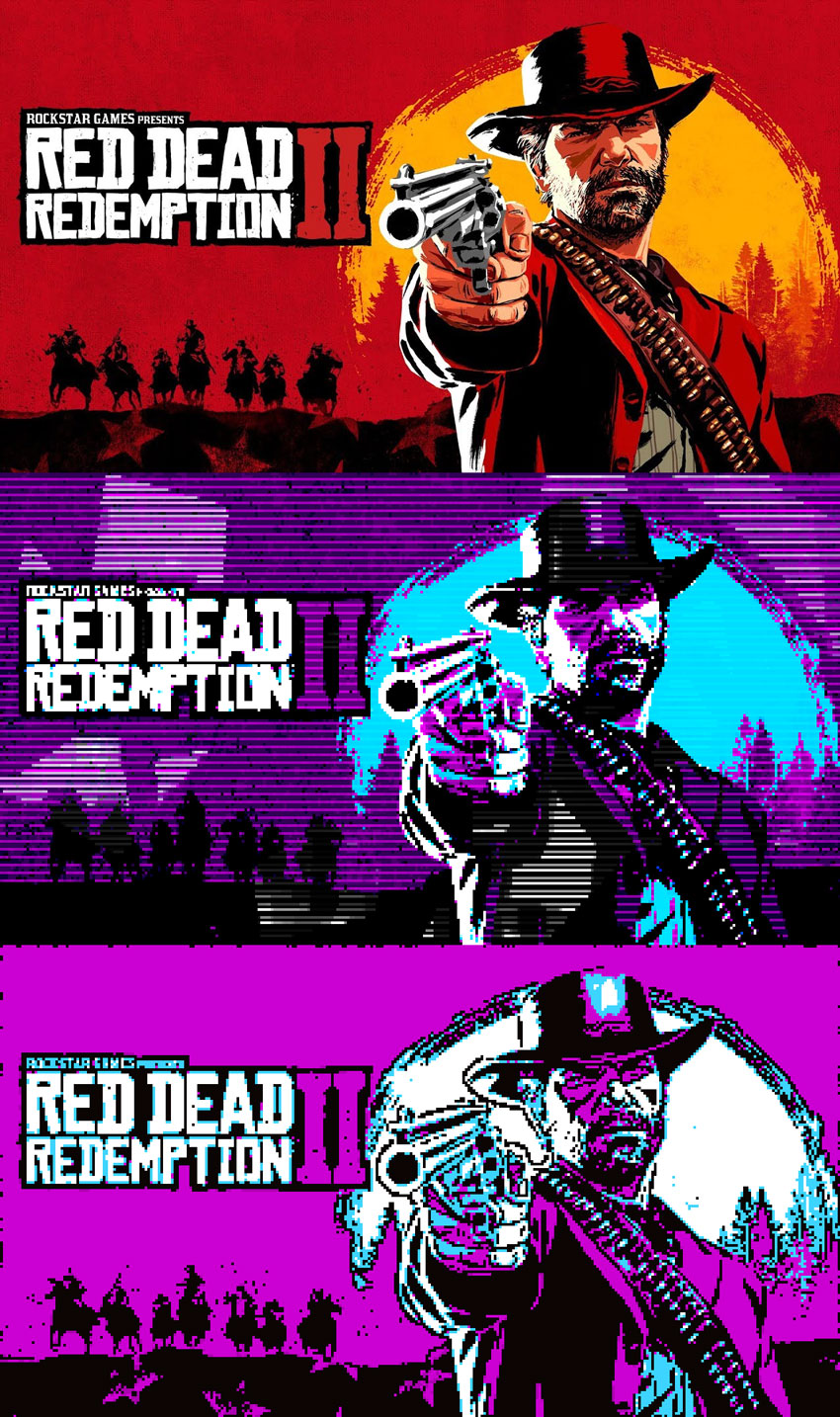 Tom Clancy The Division 2 CGA Colors Effect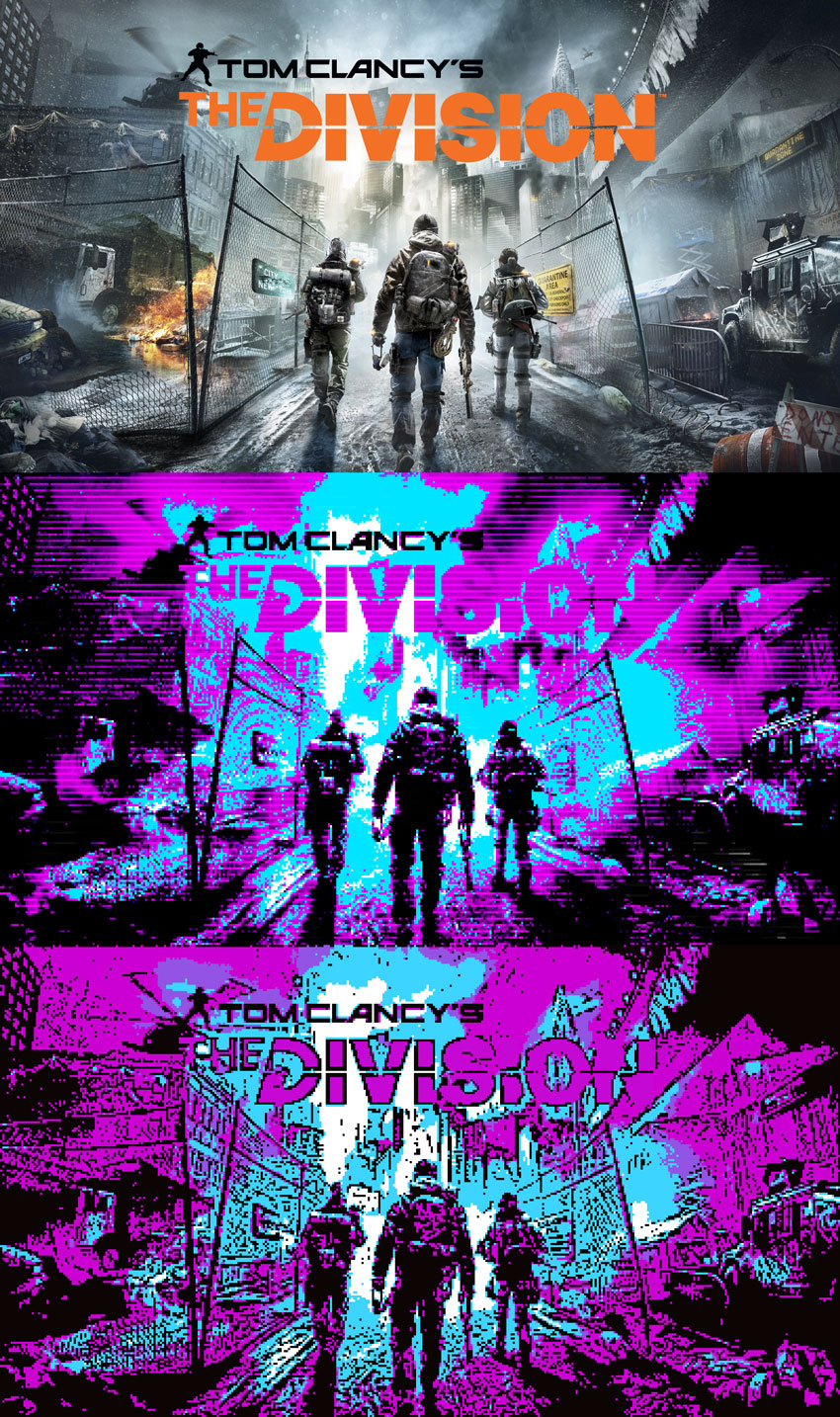 CGA Colors Wallpaper Warrhammer Vermin Tide 2
How To Create CGA Colors Effect In Photoshop
Using the Free 80s Retro Poster Photoshop Action you get an effect that is pretty close to the CGA colors effect. To obtain effects similar to what I got, follow these steps:
Hide the layers: "geometric shapes effect 3 by PhotoshopSupply.com" and "Gradient Map 2 by PhotoshopSupply.com"
Go to Image > Image Size and select Percent and Resample to Nearest Neighbour (Hard Edges). Resize the image to 25%. Then repeat the step and resize to 400%. This will create a pixel art result.
Apply a Gradient Map with stripes for: black, magenta, cyan and white. If you want to know more about gradients read this post about creating custom gradients in Photoshop
When using the premium Pixel Art Generator Photoshop action it's very easy to get a CGA pixel art effect. Simply apply the action, then apply the same black, magenta, cyan and white Gradient Map
I hope you enjoyed this post and decide to share it. If you create CGA color wallpapers of your own please share your results in the comments below by uploading a Fan Art image.
80s Fonts Used in Movie Posters, Video Games & Music Albums
If you are feeling nostalgic about the 80s when the sci-fi movies and the retro futuristic design was so popular, check out my article about 80s font types used in movie posters, video games, music album covers, etc. You can download some of the 80s text effects that were used in sci-fi movies and retro video games.