This is our 13 collection of creative photo manipulations grouped on themes like island, house, moon, halloween, ets. The art works are gathered mainly from the amazing deviantArt community of artists. In today's list you will see fish images totally transformed in Photoshop. The results are really creative, for example you will encounter all kinds of weird fish photos: flying fish, golden fish, robot fish and so on. If you have no idea what to do with a fish in Photoshop here are a bounch of cool ideas.
Take the fish from its usual environment, the water, make it fly and you will obtain a beautiful surreal photo manipulation. Another idea would be to take objects and beings that belong above the sea and place them under the water. Let you imagination unleashed, don't be afraid to experiment, pay attention to details and you will create beautiful art works.
If you like this list you can check out our previous Photoshop Art Works Collections.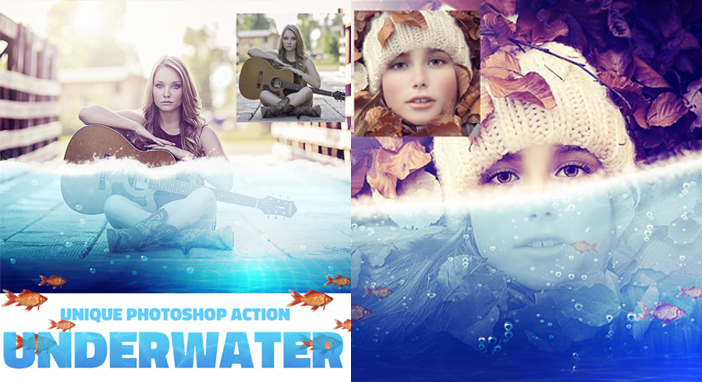 If you are looking for great quality water texture and backgrounds for your projects you can find lots of free images at Textures4Photoshop.
Related Articles That You Might Like