Download for free these useful ready to use fire flame Photoshop text styles. The PSD file contains two fiery lava styles that you can easily customize to your liking. The effect works best on big size font types like the sample from the preview. You can combine the fiery styles with fire photoshop brushes or textures.
Fiery Text Effect | PSD
This is a free PSD mockup file that will allow you to create fire flame and lava Photoshop text styles by simply adding your own text. The PSD file contains easy to replace smart objects that are grouped and labeled so the entire process will be smoothly even for Photoshop newbies.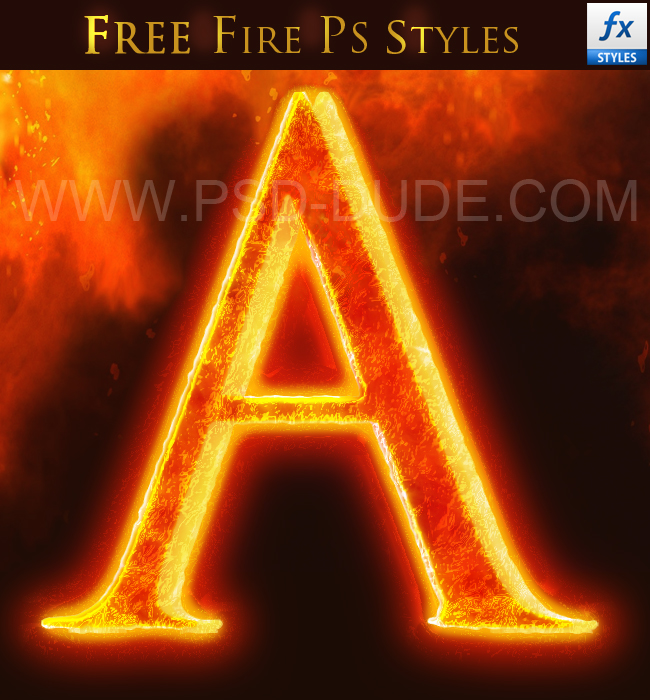 How to Use
Double click on the "ADD YOUR TEXT INSIDE" smart object thumbnail to open it. You have to do that with the other smart objects that you find inside this one until you reach the Text Layer. Simply replace the text layer with your own. You can use any font type that you want, but you have to keep it to a big size. You can also use custom shapes instead of text; or you can combine text and shape.
To see the result you have to save and close all the smart objects. It can take a few seconds so be patient. The groups "FIRE STYLE VERS 1 and 2" contain smart object with layer styles intact so that you can change pretty much everything. Adjust the color, the outer glow color and size, etc.
License
This PSD mockup file is free for personal and commercial projects with attribution. Do NOT redistribute on other websites the source files. If you use it it will be nice to give us credit with a link back to our blog.
FREE DOWNLOAD
Here you can you can download fire texture images that you can add to this text effect. If you want to create a fire explosion you can try these free explosion Photoshop brushes.
Related Articles
Next Post
Stitched Leather Photoshop Free Action