Books are meant to be our best friends. So they need to be designed in a way that people will find attractive and appealing. Make sure to check out the article if you are designing a book. Let's see what you need to prepare your book design for publishing.
There are many ways to make a book look attractive. But if its design is not interesting, it might not be as attractive to readers. Designing a book is something you need to consider to make your published book appealing to the consumers you are targeting.
Whether you are considering publishing a book professionally or independently, these are some tips that might make it easier to successfully publish your book with a design that will entice readers to pick it up.
1. Finding a Cover Image
If you want to make your book attractive and welcoming, it needs to have a face. To make a good impression, the graphic design on the cover needs to be as appealing as possible. Of course, you should choose a design that expresses or represents the book's content. Is the book a thriller, a romance, or science fiction? Think about the theme that will go best with the genre.
Make sure to convey the suspense or fun accordingly by using a suitable image. There are many stock images to choose from, and they can be either free or paid. You can also purchase or commission them from a professional illustrator or designer.
Once you've settled on the image, you will need to set it correctly. Crop the image if that works better than the whole one. To get inspiration, you may surf Google or Pinterest using a keyword like "best book covers" or "appealing book covers." Click book publishing services to get more ideas.
2. Choosing Cover Font and Color
After selecting the image, you will need to think about the font and the theme color. To make a book cover easily recognizable and visible from afar, you need to design it like a poster.
Fonts can convey emotions, the book style or even the feel of an certain time period. Check out these 80s fonts used in the image below.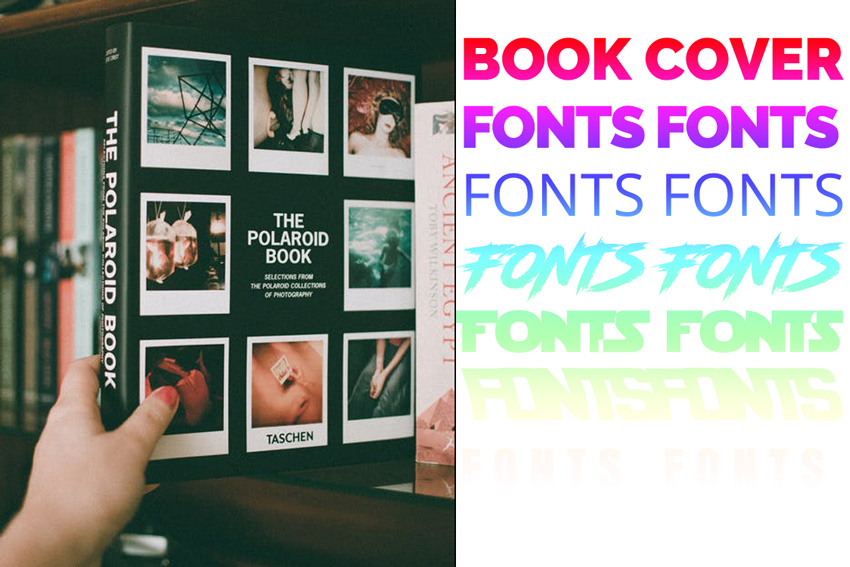 Make one focal point. Use creative ideas on the cover like combining letters or including images into the letters to make it more appealing. Go with colors like red, black, and white for non-fiction and yellow, black, and red for fiction.
These colors are more suitable according to designer and art director Riccardo Falcinelli. Avoid applying unusual fonts. Go with the fonts that have a classic typeface, such as serif, sans serif, and slab serif, according to the book type. But you can still put your name in an interesting font to make it stand out.
3. Inspiring Examples
You might want to search for advice from professionals to get the inspiration you need. Approaches towards book design are different for every publisher.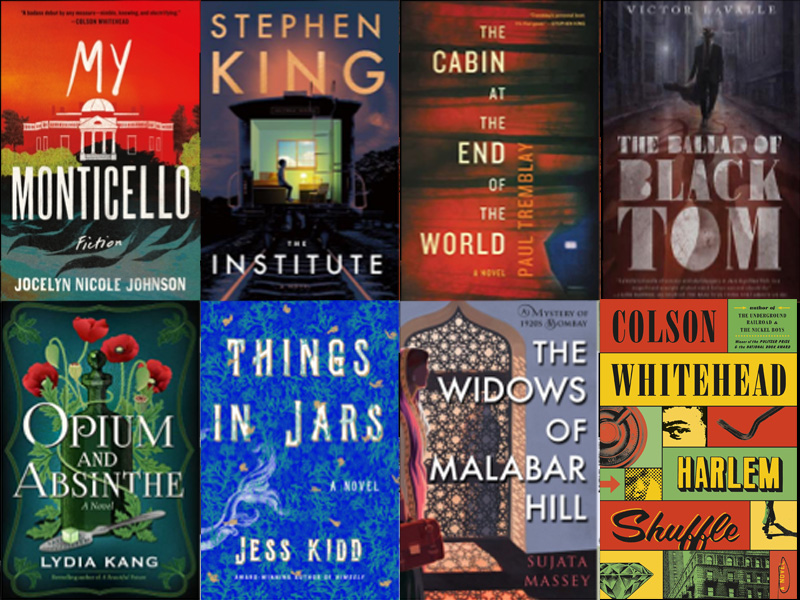 You can examine and deconstruct the graphics of several covers that grab your attention to get some ideas. Imagine your target reader and create an appearance that will interest them.
4. Getting the Layout Right
To make your book easier to read or browse, ensure that you get the layout right. It will help portray the author's voice as more credible and trustworthy to the readers. You cannot overlook this aspect if you want to grab their attention.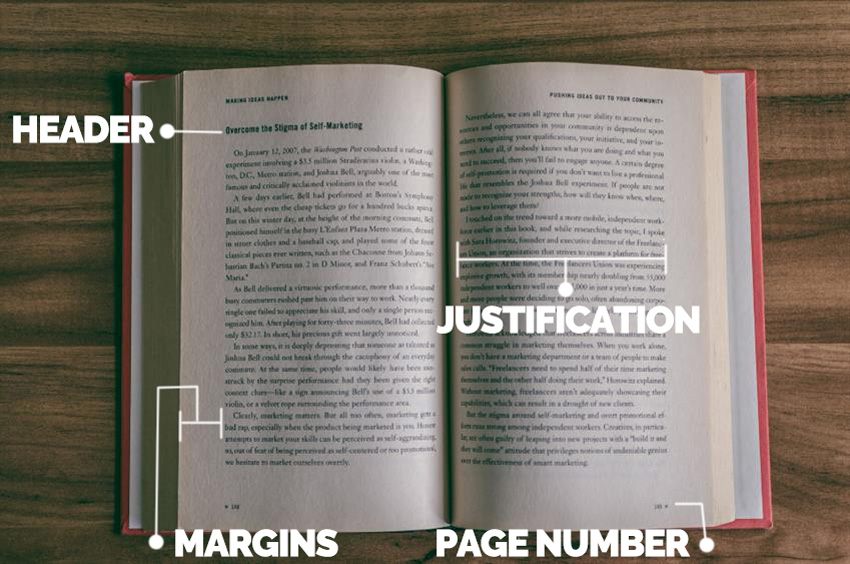 Check the following aspects to make your book well laid out.
Margins: The text, as well as the edge of the page, should be of the right size to make the page proportion right.
Headers and page numbers: To help the reader navigate your book without any disturbance, include header and page numbers. Add the page number at the center or corner of the bottom part of the page.
Initial pages: To make your book more credible, try to maintain the traditional sequence of pages that are meant to be found at the front of a book.
Widows, orphans, and justification: To make your book pleasant to the reader, the layout needs to be correct. Make sure there are no single lines at the top or bottom of the page. Correct the justification to avoid any irritating optical effects. Also, ensure the hyphenation works properly.
Make sure you are going through these aspects to make your hard work of writing pay off. Without these finishing touches, your book will not seem as appealing as it needs to be.
5. Finally Publishing the Book
You should look into the file configurations of your book as per the printer's request when you are ready to send it to the press. The information will lead you to do a PreFlight check. It's a simulation that will identify any errors in your print file. After this, you can create the PDF.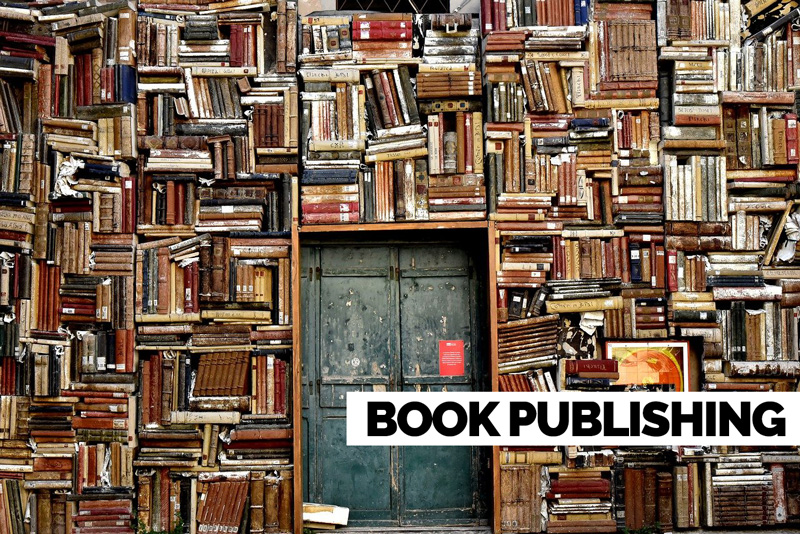 The most frequent error in your file might be not having the colors and images converted into the color model you are using in printing (CMYK). You also might notice the given links for the images are not working, which can lead to using low-resolution images. Damaged fonts and empty or hidden text boxes are some common errors too. Double-check everything before printing your labor of love. Now send the PDF for printing and wait for a phone call or email to let you know that your book is ready.
Final Thoughts
When you have your long-awaited book published and the arrival of the boxes of your printed copies is in your hand, you are ready to share your thoughts, images, and stories with your audience.
You might feel it was a minor odyssey, but a little care and patience can produce a hugely satisfying result. So try going through all the tips above to enjoy your awaited fruitful goal and provide the readers with a book that they will love to hold on to for the rest of their life.
Credits for images