Many logo designers combine letters to create some really awesome letter logos. Overlapping logos, combine letters into one, interlocking letters, reverse letters - find example of letter logos and even check out the letters logo generator with many pre-made templates in the links below.
Combining Letters Logo
Use a letter logo maker to combine letters and create letter logos. Create a unique letter based logo design with MockoFun. It's quick and easy.
Most of the letter logos listed here are easy to make in Photoshop or using the free MockoFun online logo maker. Read this article and you will learn how to create a two letter logo.
The brand logo design is one of the most important element of brand imagery that your audience will recognize. If you want to sell your logo templates read our article on how to make money as a graphic designer online.
Combining letters for logos can be really easy if you know some of these tips and tricks.
Combine Reverse Letters (Mirror Letters)
The mirror effect is obtained if you flip the letter horizontally or vertically. This effect looks best if you use the same letter with the same color. But, you can also use different letters.
To make a logo like this use upside down letters, flip letters, reverse letters, backwards letters. You can leave an empty space between the letters.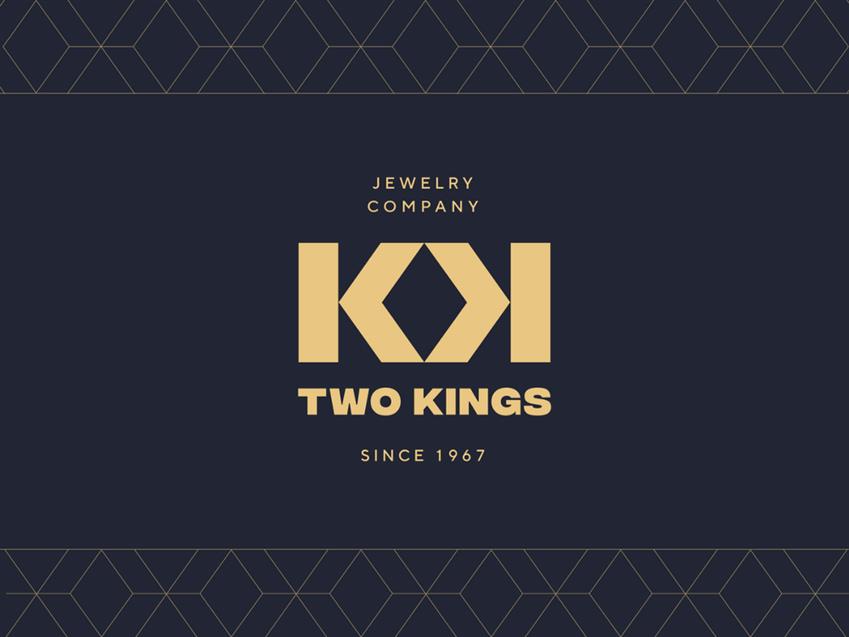 To make similar logos, use this combining letters generator online. Make logos with letters without the need of advanced graphic design skills.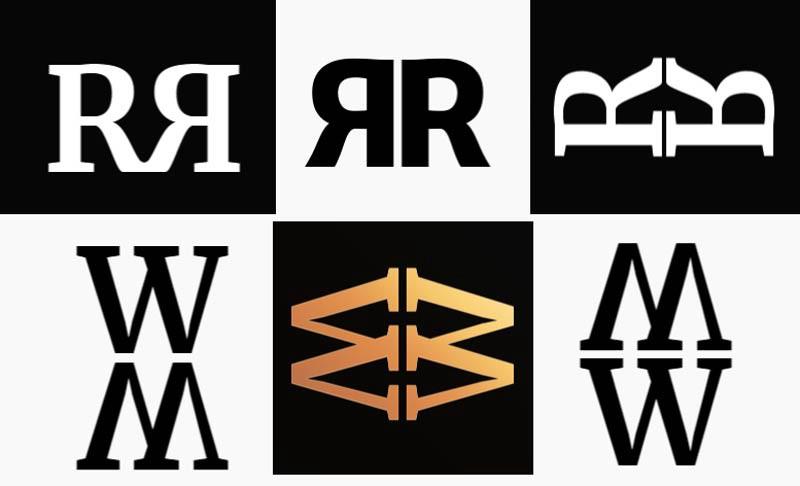 Combine Flipped Letters
Flip one of the letters on both vertical & horizontal scale. Then move the letter to the right or to the left side to create logos with flipped letters like these.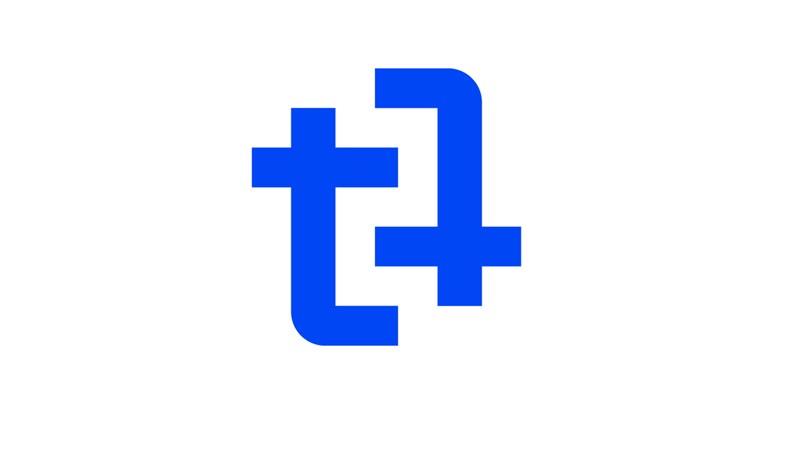 Turning a letter upside-down is a popular method for combining letters to create initial logos. Flip letters to make modern abstract logos.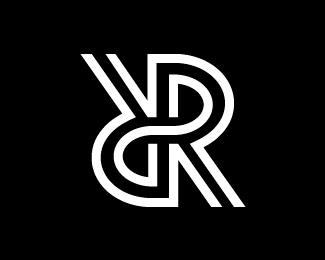 Combine Letters into One Symbol
To make a symbol logo like this combine two letters to create a new letter. If you are looking for a combine letters into one generator, use MockoFun.
Put one letter over the other and simply erase some areas to create a symbol. In the logo below, the letters S and R are successfully combined.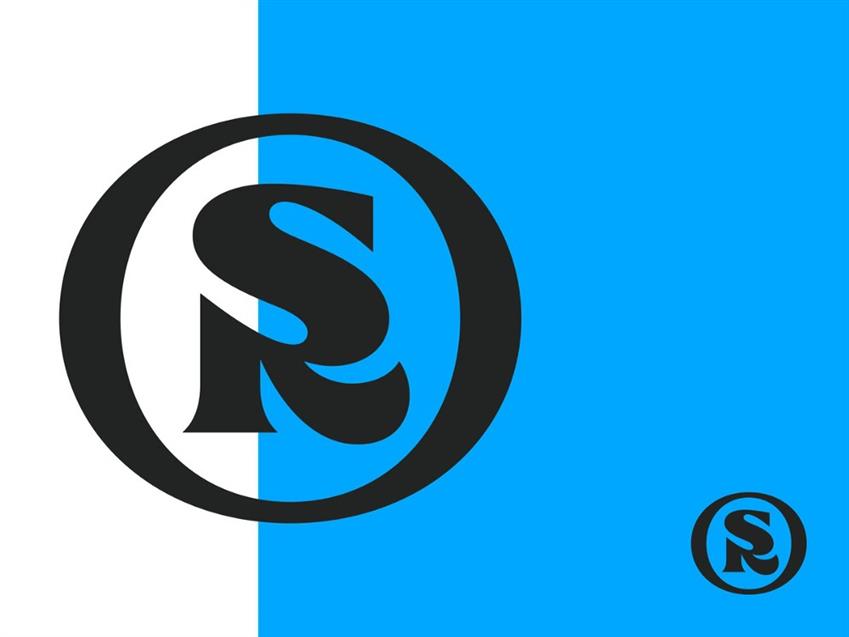 Combine Overlapping Letters
Overlap letters to make logos - one of the most used technique to combine letters for logo making. Place one letter over the other one. You can choose to leave an empty space between the letter.
Put the letters next to each other for a vertical align or one under the other for a horizontal align. The diagonal align is also a good choice.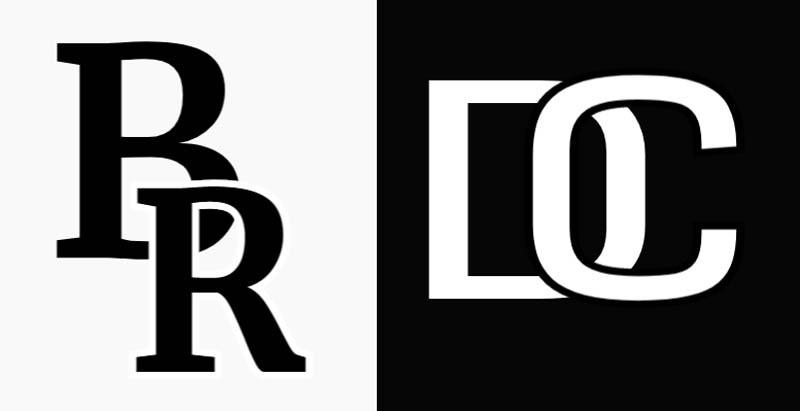 Playfair Display Font is one of my favorite fonts for making logos. But, you can use all sorts of logo fonts like Poiret One Font or PT Mono Font as shown in the image below.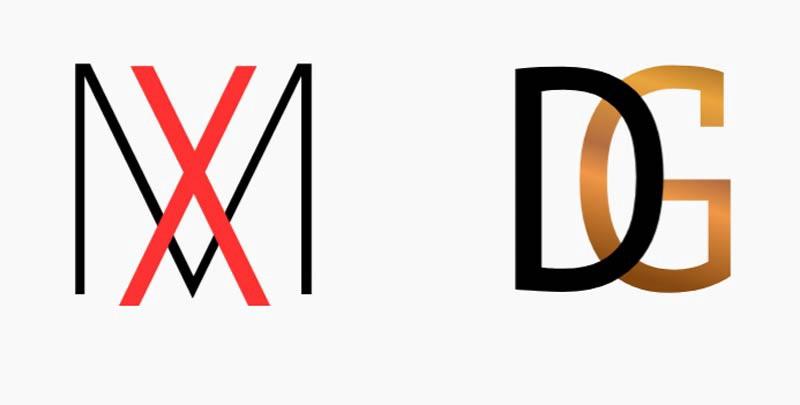 Combine Interlocking Letters
Combine letters by connecting them like a chain. In this technique we don't just put one letter over the other, we have to unite them by going over and under. It's really a modern way to merge two letters together, plus this logo design looks quite professional.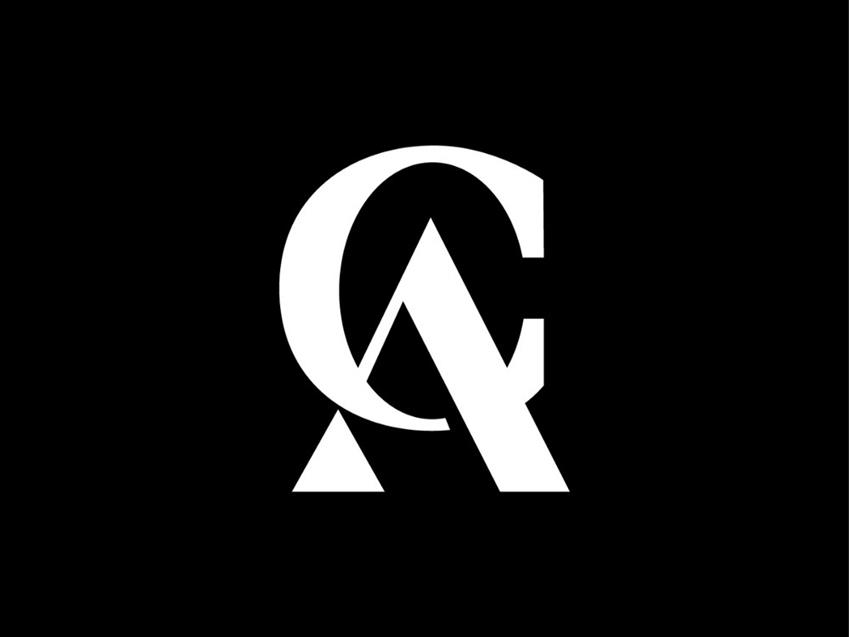 In Photoshop you can create this effect using a Layer Mask to create intertwined letters.
The same interlocking letters font can be obtained online with MockoFun. First rasterize text layer. Then, add a Mask Filter and hide the parts of the letter that are under.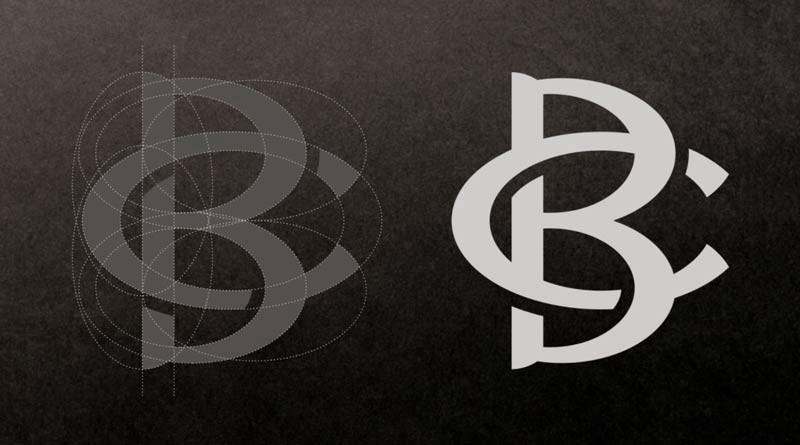 Make intertwined letters logo in just a few easy steps. This kind of interlaced letters or interlocking letters look great for both modern and classic logos. It all depends on the type of fonts that you choose.
Combine Overlap Letters with Transparency
The overlapping letters technique is one of the most used technique for combining letters.
The overlapped letters are letters placed one over the other. Earlier you saw overlapping letters with the same color and with different colors.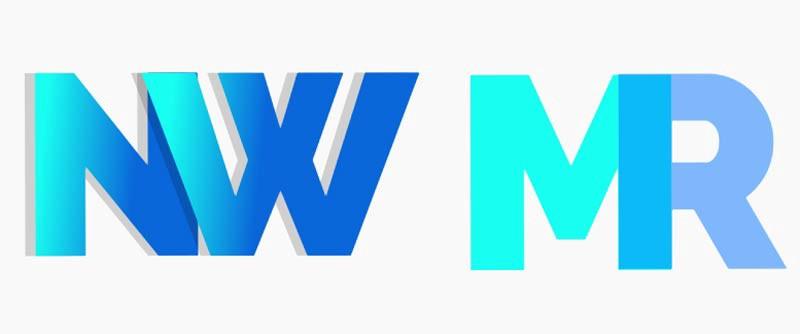 You can also use transparency to overlap letters by changing the opacity of the letter that is on top. You can also use a gradient and a text shadow with lower opacity.
Turn any font type into an overlapping font. It's so easy and the result looks pretty cool!
Combine Double Letters
Duplicate the same letter two or even three times. Then, move the duplicated letter(s) up, down, left, right or on diagonal.
Create a double letter logo in a very simple way. Actually a tree letters logo in this logo design example. Use stacked letters to make an eye catching logo for your brand.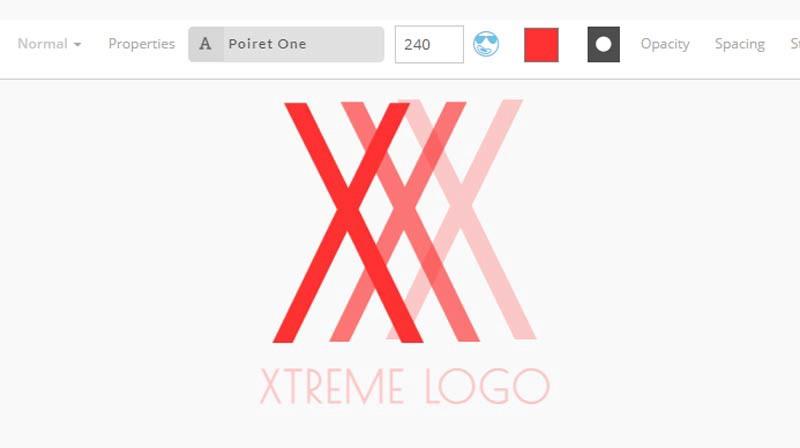 Combine Big Size Letters & Small Size Letters
Combining letters with different sizes is another creative method to make logos. Use the same font or different fonts for the letters, then simply resize one of the letters.

Add a big letter and a small letter that is placed inside the big letter or next to it.
Combine Negative Space Letters
Negative space is defined as the space around and between the subject of an image. In the case of negative space lettering, the subject is the actual letter.
To make a negative space logo, create a letter by adding negative space to a colored shape. You can even put one letter inside the other by making one of them bold and cutting the other letter from it.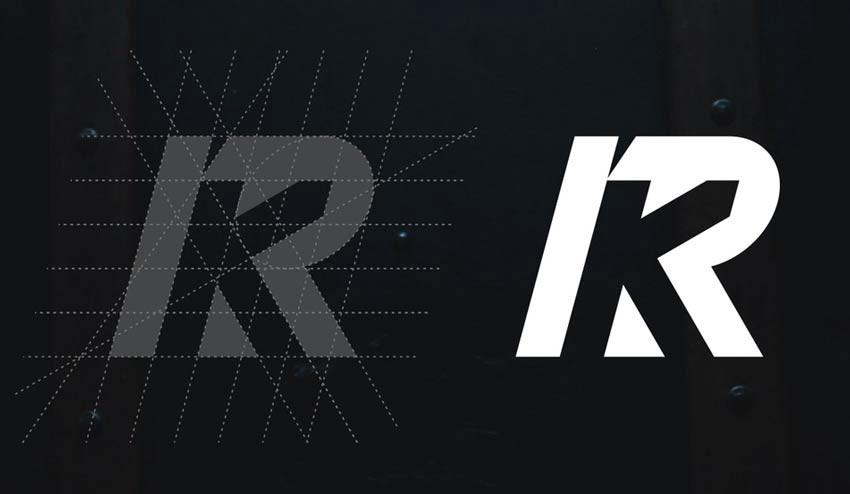 The negative space logo shown in the image above can be made easily in Photoshop by using a Layer Mask.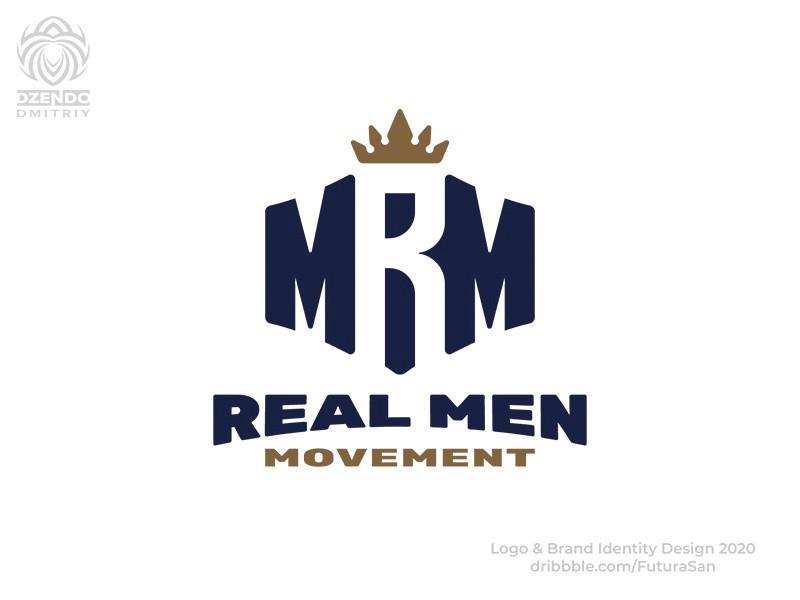 Combine Uppercase Letters
To make a logo from letters, you can combine letters that are all uppercase.
Design a modern logo by choosing either a serif font, a sans serif font or even a cursive font. Here are some examples of 2 letter logos made with uppercase letters.
Use the uppercase letters from Merriweather Font and Playfair Display SC Font to make initial letter logos.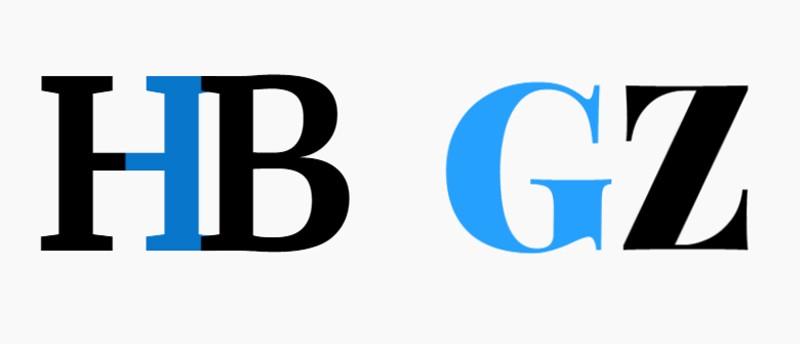 For creating a capital letter logo that is more playful but also modern, use cursive fonts.
Playball font is a good font choice that you can use to create an initials letters logo online. Choose this 2 letters logos for your company or brand.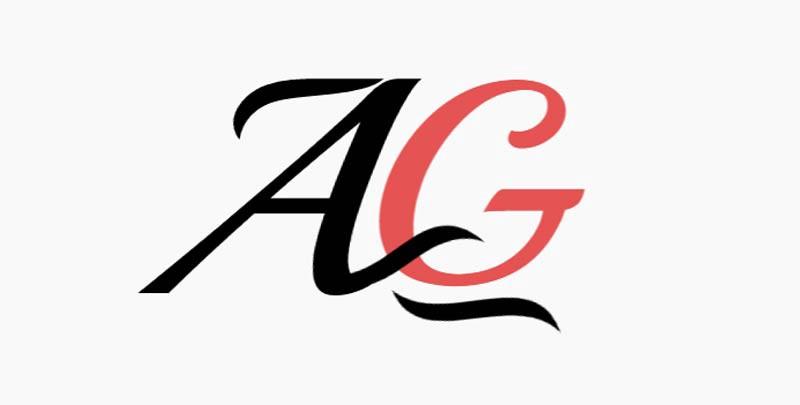 To design truly unique fonts, add text decorations from Elements > Shapes > Text Tails and Ligatures.
Combine Lowercase Letters
To make lowercase logos you have to use lowercase letters. Use the same font family or combine different fonts. Overlap letters, add color gradients, text shadow, etc.
For these lowercase logos I used these free fonts: Merriweather Font, Sofia Font, Yesterday Font, Waiting for the Sunrise Font and Monsieur La Doulaise Font.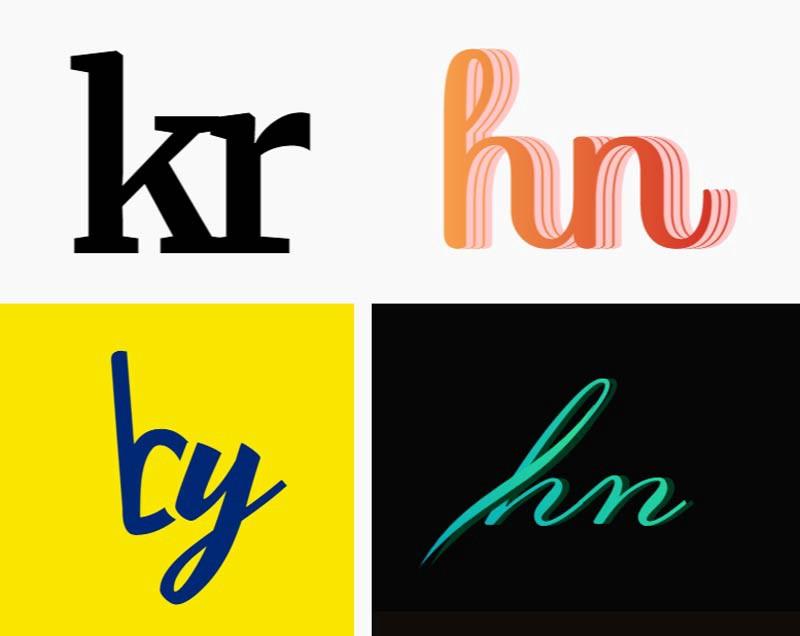 Combine Lowercase & Uppercase Letters
The Montserrat Font is a great logo font that you can use to make an initials logo design free.
These free logo font is available in the MockoFun text editor but you can also download it for free here.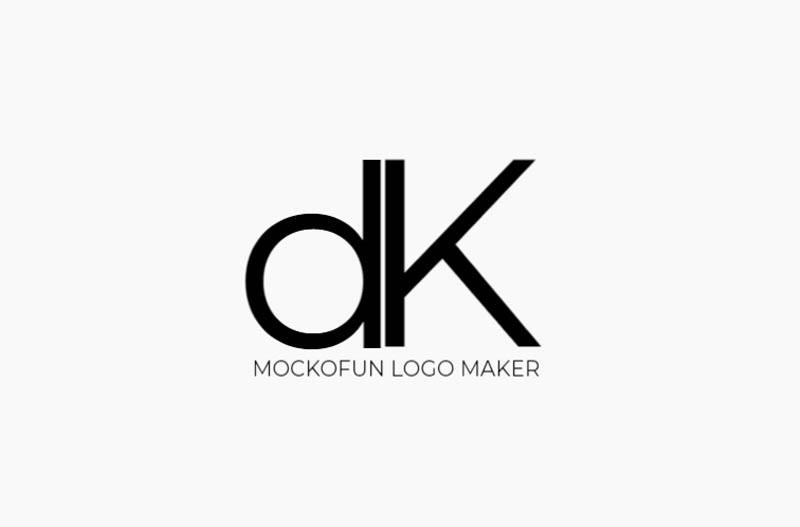 Combine & Rotate Letters
Combine letters in all kinds of different yet simple ways for making cool logos.
Rotating the letters is one quick way to combine letters. Below you can see that the letter T is rotated by 90 degrees and overlaps the letter D. Combine Monogram Letters
Monogram fonts are a quick way to create monogram logos. In MockoFun, simply use the Monogram Font to make monogram logos. Or, you can download this circle monogram font for free.
Read all about the monogram logo design principles and learn how to create monograms easily in just a few steps.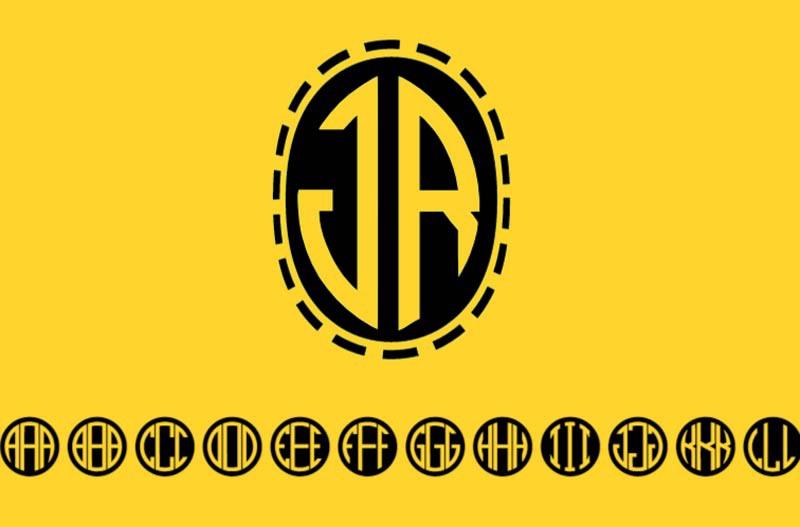 Combine Letters with Decorative Elements
To make a monogram logo use a curly letter font and a decorative border.
Inside the MockoFun text editor you have lots of curly font types like the cute Sevillana Font or the playful Ruge Boogie Font.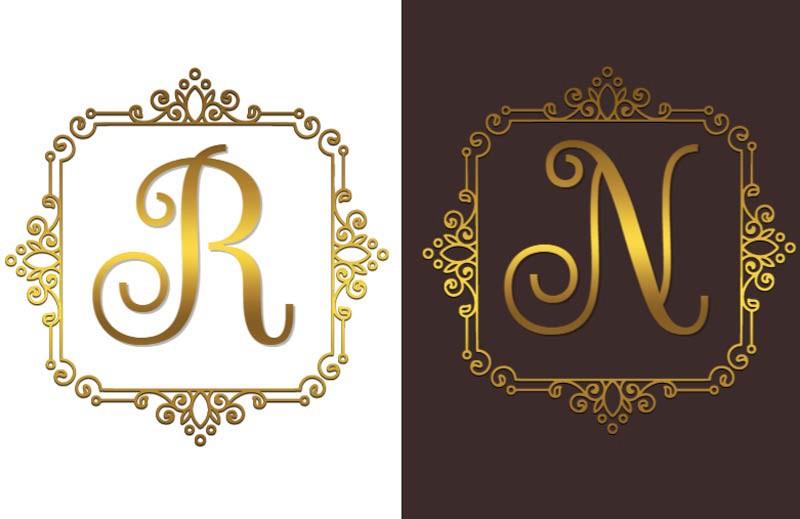 You can combine letters with decorative elements like swirls, borders, ribbons and floral graphics. Use this split letters font to create an elegant logo online in MockoFun.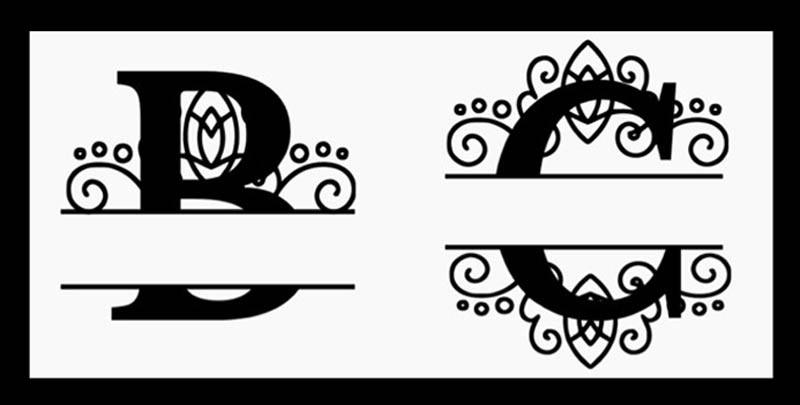 Combine Different Font Types
There are lots of logo fonts that you can use to make initial logos or letters logos. To create the best font combination, you have to wisely choose two fonts that match from the thousands of different font types.
For example, combine serif fonts with handwritten fonts. Modern Antiqua Font and Mr de Haviland Font are looking great together..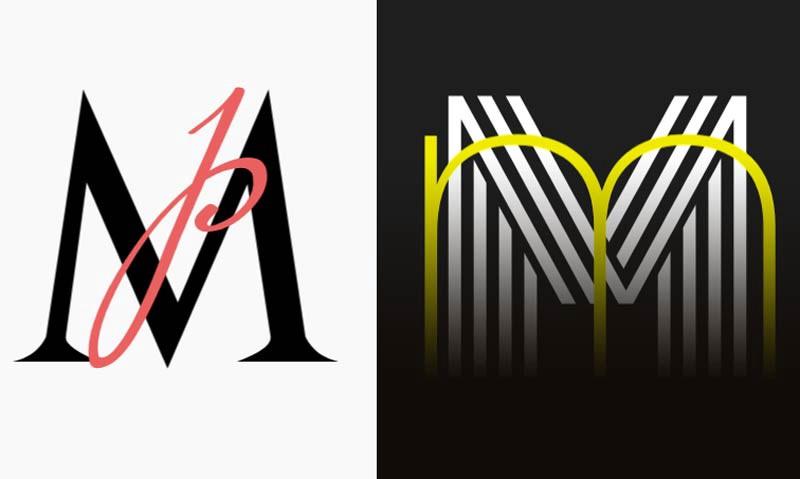 In the second logo sample, I've combined letters written with Monoton Font, which is a fancy font and Montserrat Alternates Font which is a thin font with a modern style.
Combine Slanted Letters
Another cool way to combine letters is to use inclined letters in any direction you want. To make a left slanted font or a right slanted font use the Skew Transform option in Photoshop.
To make this letter effect online in MockoFun, keep the Shift key pressed and simply drag the middle handlers to the right, left, up or down. In this way, you can easily skew text online.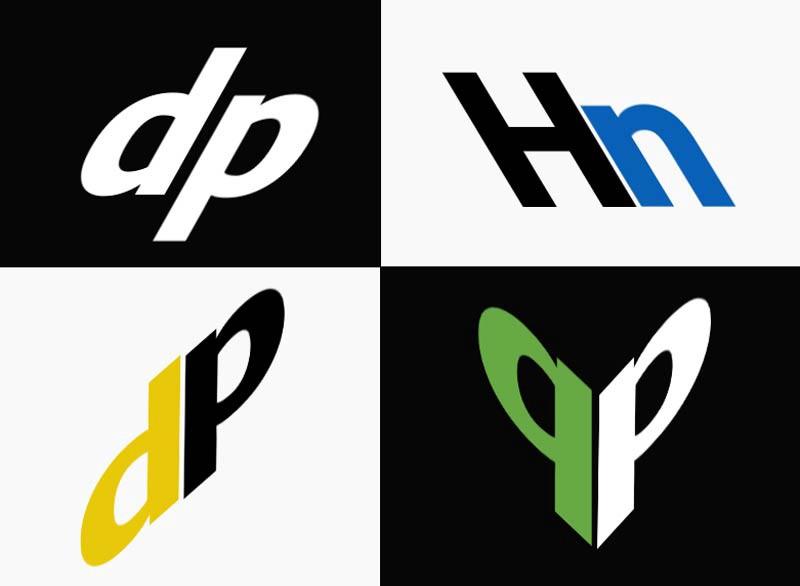 The best slanted fonts for logos are usually the bold sans serif fonts like Merriweather Sans Font. But, you can make a slanted font out of a handwritten font for example.
Turn regular fonts into angled fonts quick and easy online with MockoFun.
Combine Joined Fonts
The cursive fonts and the handwritten fonts are usually joined fonts, so there is no space between the letters.
You can combine letters and turn any font into a joined font. One way to join the letters is to leave no empty space between the letters.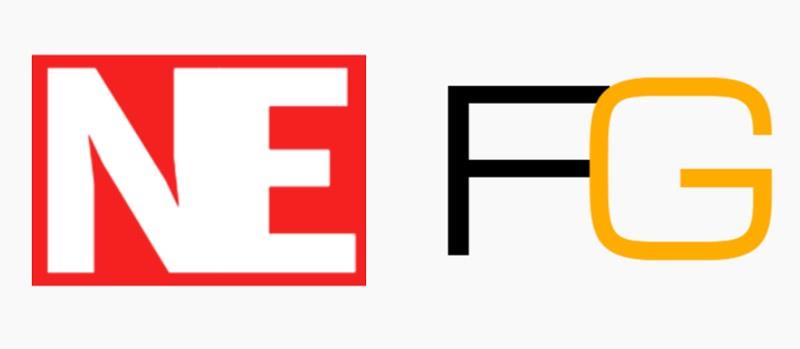 Another way to make combined letters is to join the letters with a line. This line that connects the letters can be placed up, down or on the middle.
For the logos below, I used these free logo fonts: Bebas Neue Font & Michroma Font for the first letter logo and Ribbon Font for the second letter logo.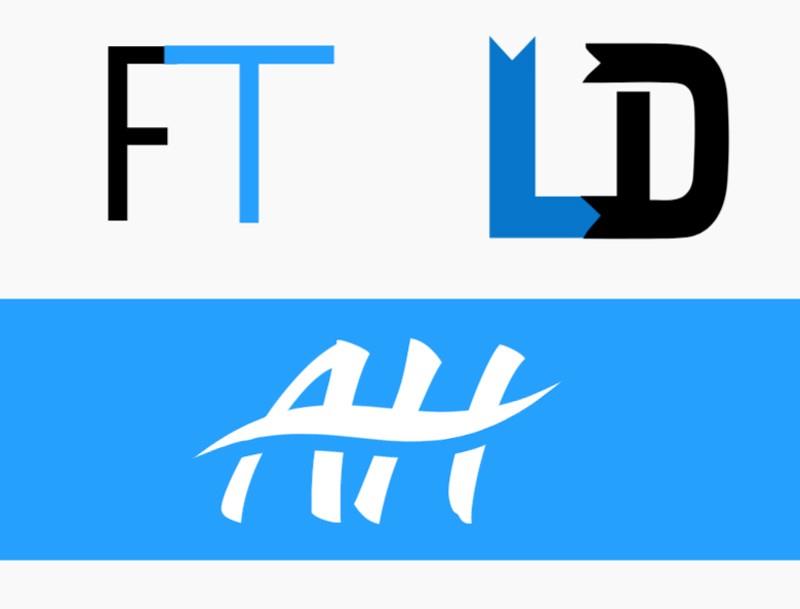 In the case of the third letter logo, I've used the Kaushan Script Font, which is also a free logo font. The letters are connected with a wavy line that has the same color as the letters and a shadow that has the same color as the background. The merge letters logo is a popular technique that many designers use.
In Conclusion
It's not complicated to make a letters combination. All you have to do is to experiment with different letters, fonts, sizes, colors & transparency levels.
To make sure no one else has it, it's better to make your own logo. Or, if you buy a logo design, try to add your personal touch by changing the colors, adding extra elements and so on.
Know you know how to combine letters to make a logo. You don't really need expensive logos, the cheap logos or even the free logos can look awesome!