In this photo effect Photoshop tutorial you will learn how to create a pixelated image using the mosaic filter. Turn your photos into pixel art in just a few easy steps. Let's take a quick look at the final result.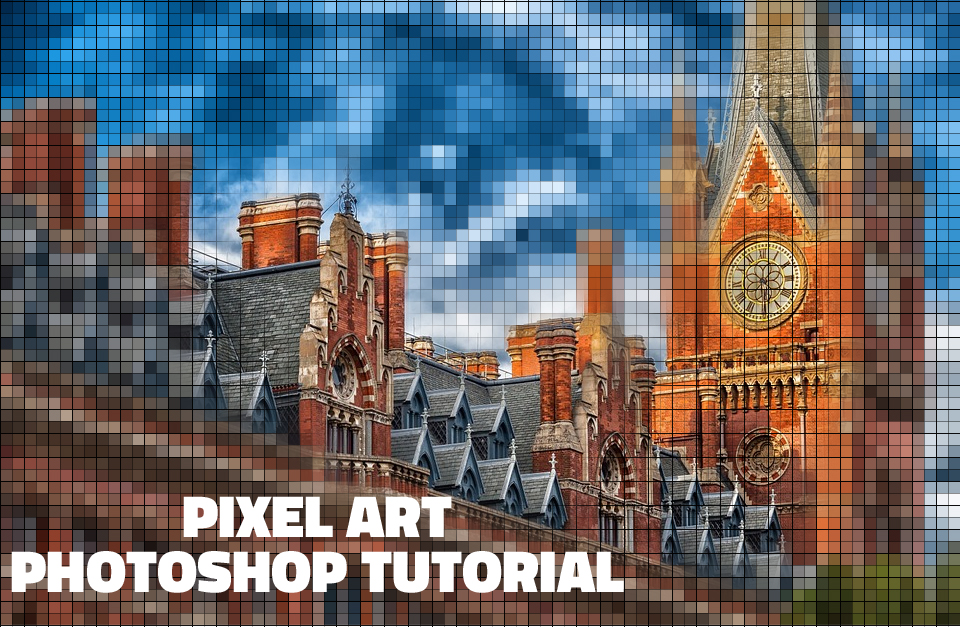 Add your photo in a new layer and call it Original Image. You can use any image you want, landscape, portraits, etc. I will use this image.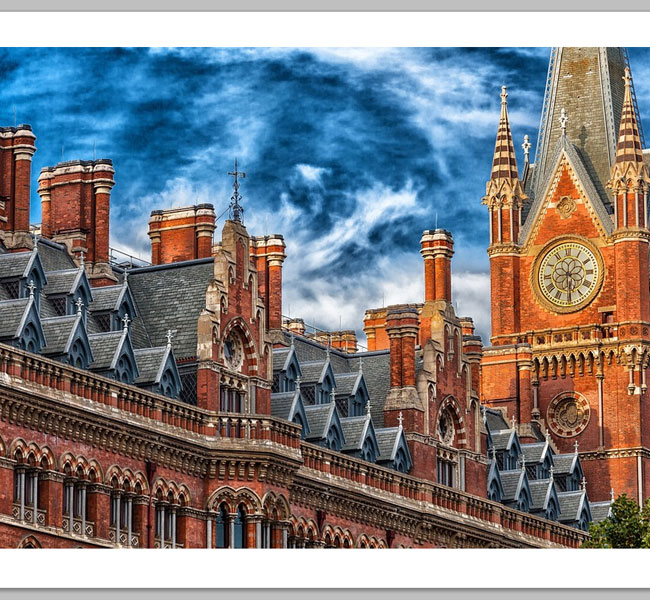 Duplicate the Original Image layer and call it Mosaic Effect. Place the Original Image layer above the Mosaic Effect layer. Hide the Original Image layer.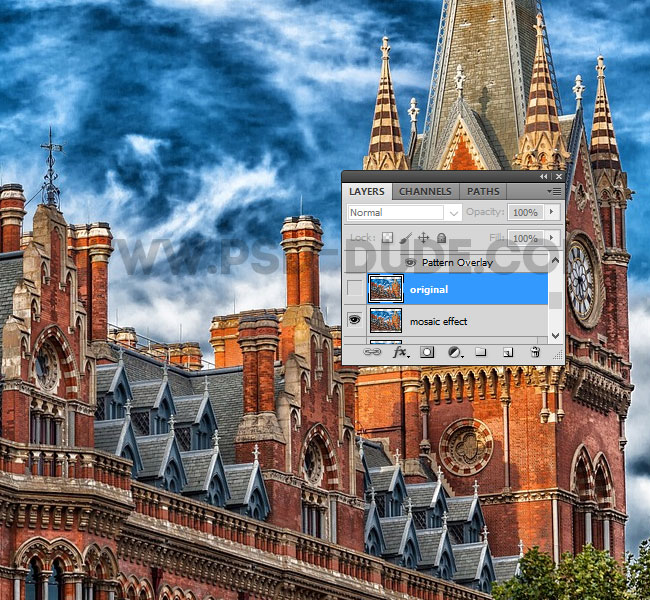 Return to the Mosaic Effect layer and let's create the pixel effect. Go to Filter > Pixelate > Mosaic and set the cell size to 12.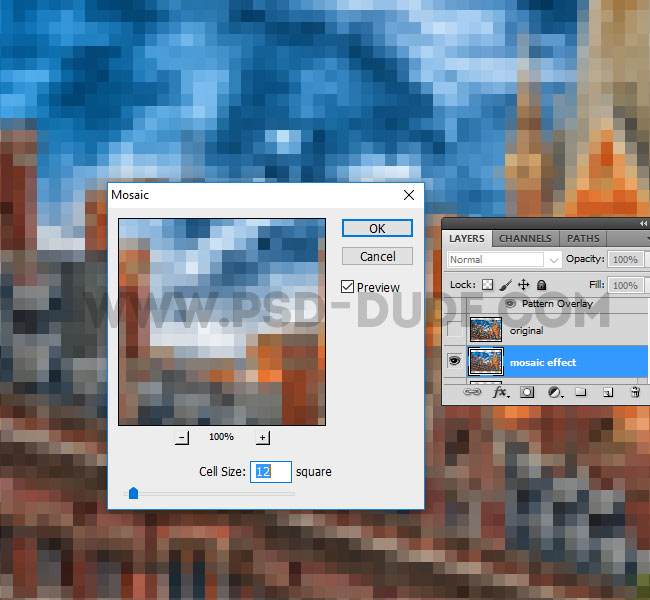 Go back to the Original Image layer and make the layer visible again. Add a layer mask to this layer.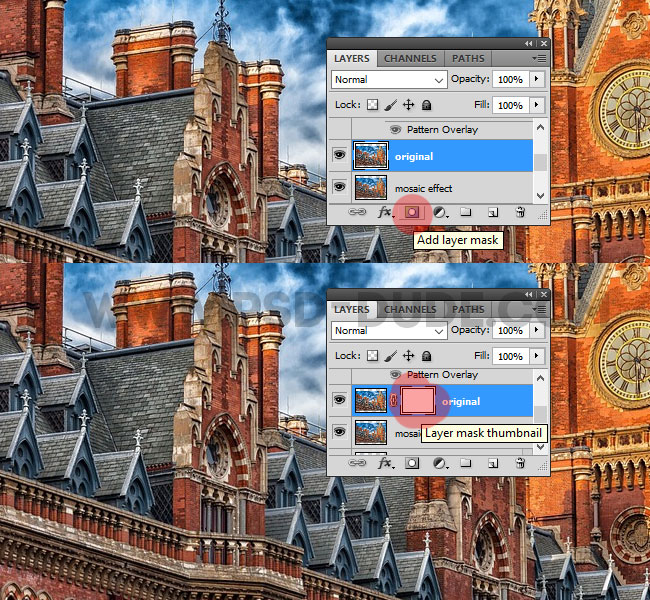 Make sure you have the layer mask selected (click on the layer mask thumbnail) and press CTRL+I to Invert from white to black.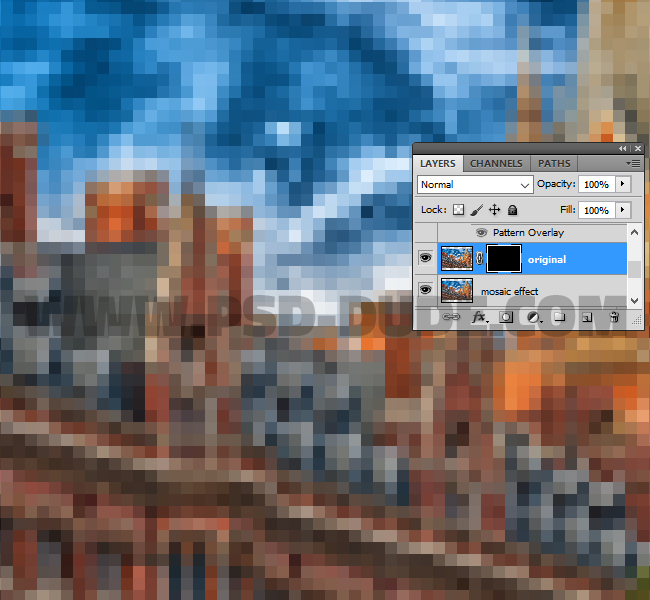 Pick the Brush Tool and with a soft rund brush and color white paint over the areas that you want to reveal. Make sure you have the layer mask thumbnail selected, not the layer thumbnail.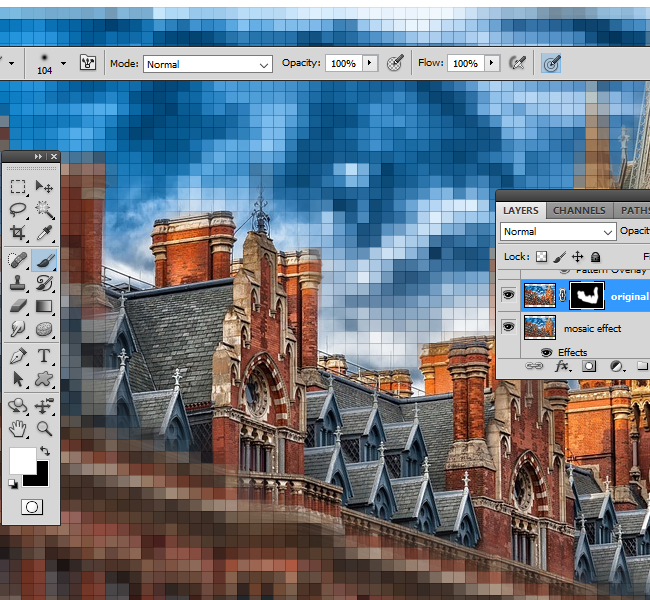 For the final touches you can add grid pattern to the Mosaic Effect. Download this pattern and add it as Pattern Overlay for the Mosaic Effect layer. Make sure the scale is 50%. If the pattern is not aligned with the layer click on the Snap to origin button.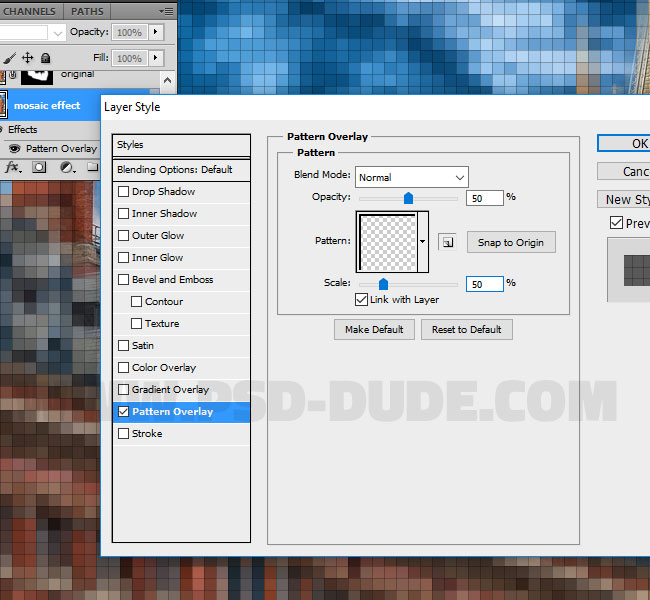 So here is the final result for the pixelated photo effect in Photoshop. The pixelation effect can be edited so you can create pixel images from minimum 2 pixels to maximum 200 pixels. Don't forget that we used the Mosaic Filter not the Pixel Filter which do not exist in Photoshop. This is a great way to create 8 bit images from ordinary photos.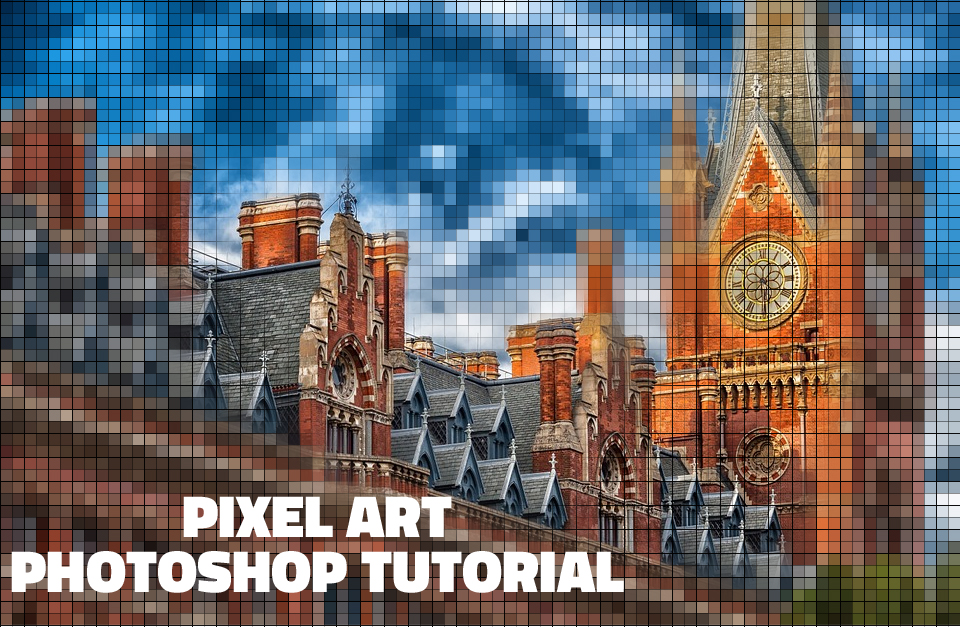 You can use this tutorial to create pixel portrait as you can see in the examples below.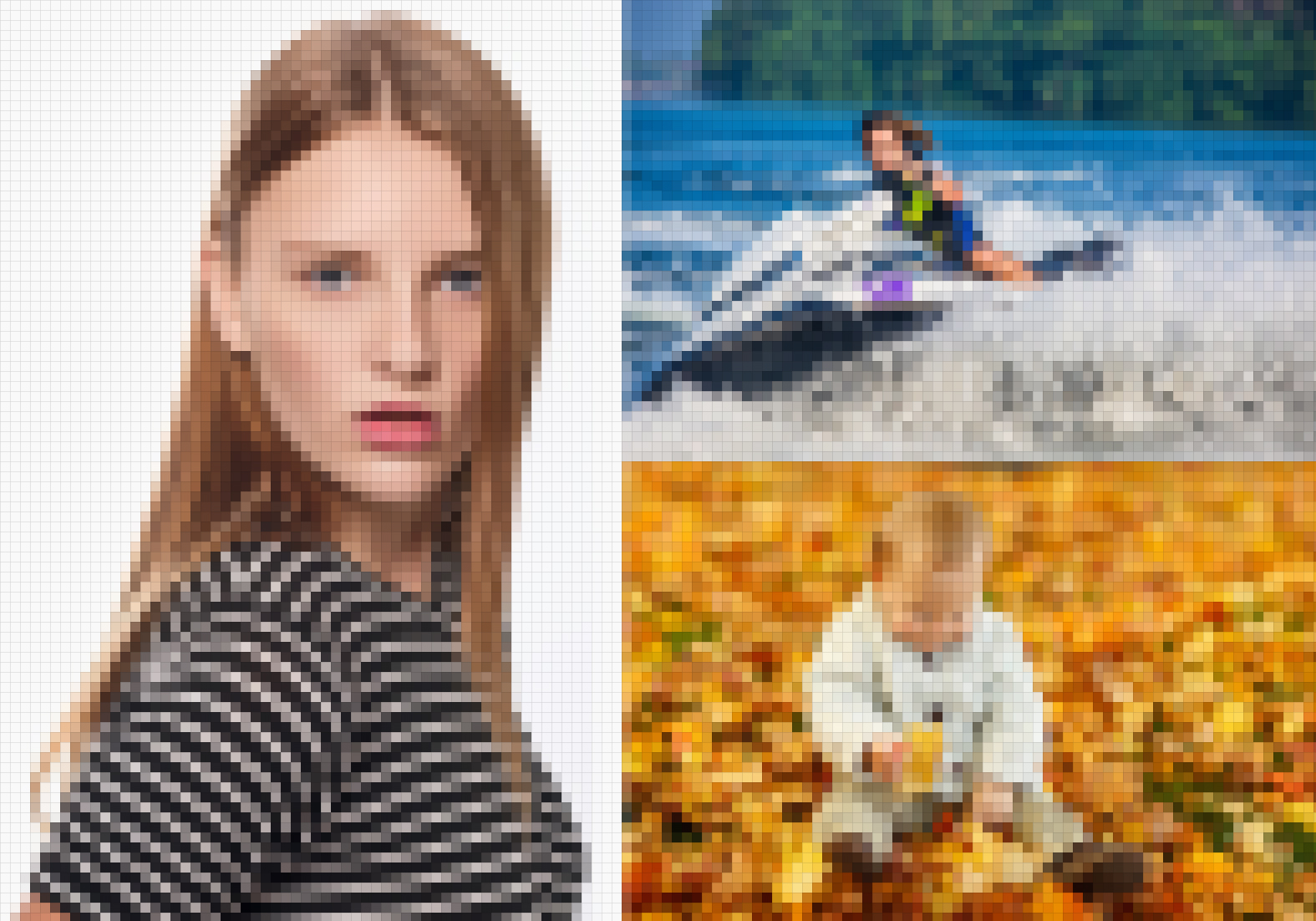 Pixelate your pictures and create interesting pixel effects using this Photoshop action. There are 10 pixel patterns included in this pack to play with. The action is optimized for Photoshop CS and CC versions.