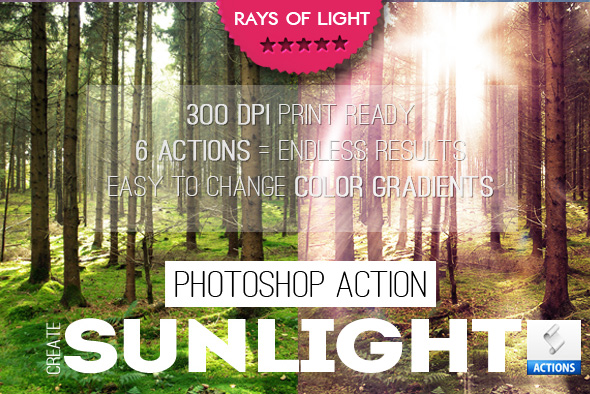 How to Create Realistic Rays of Light in Photoshop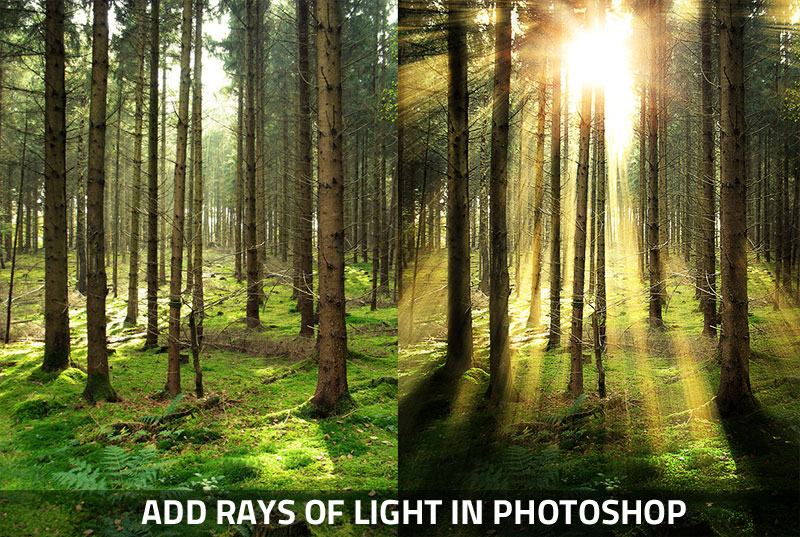 Method 1: Add Rays of Light to Your Images in Photoshop
In this quick tutorial I will show you two methods in which you can create rays of light in Photoshop from scratch using some filters. I will start with this beautiful forest stock image that it has some light coming between the trees but I want to make the rays of light more obvious. Call this first layer Forest Image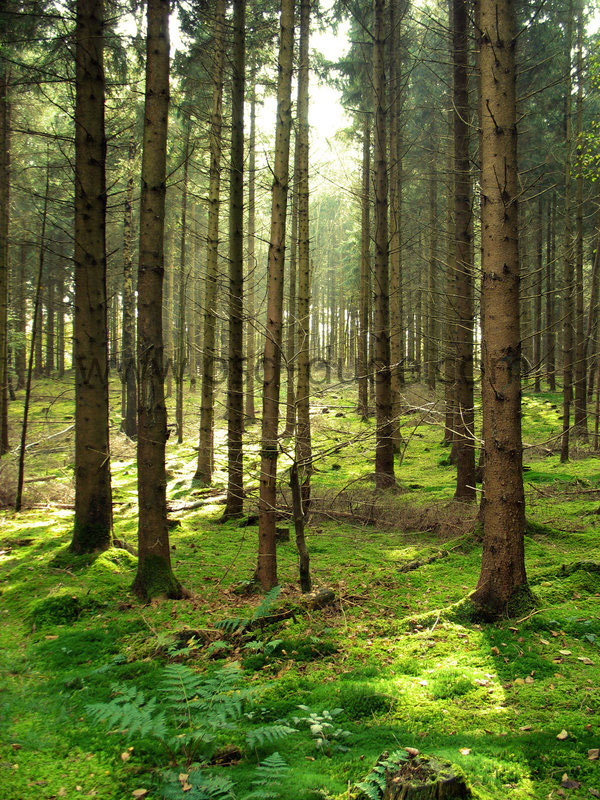 Duplicate the Forest Image layer two times and call these two layers Rays of light 1 and Rays of light 2. Go to Image>Adjustments menu and choose Threshold with these settings.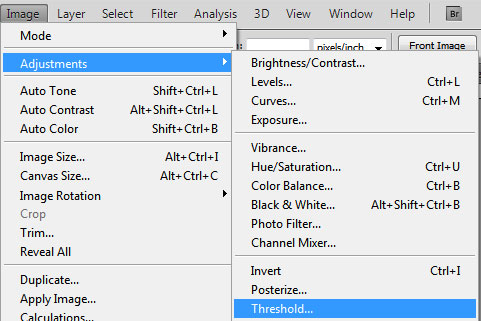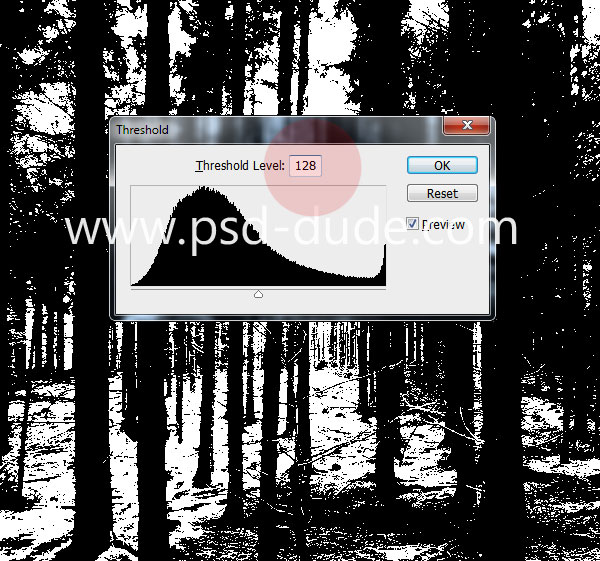 Now go to Filter>Blur menu and choose Radial Blur using these settings. Make sure you move the Blur Center to the top center of the image.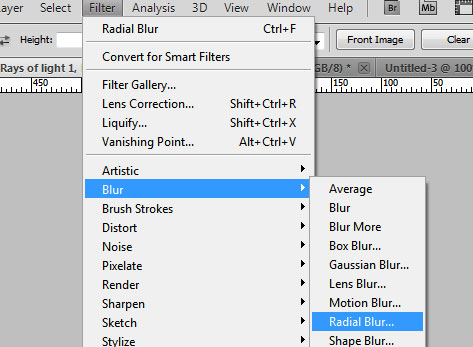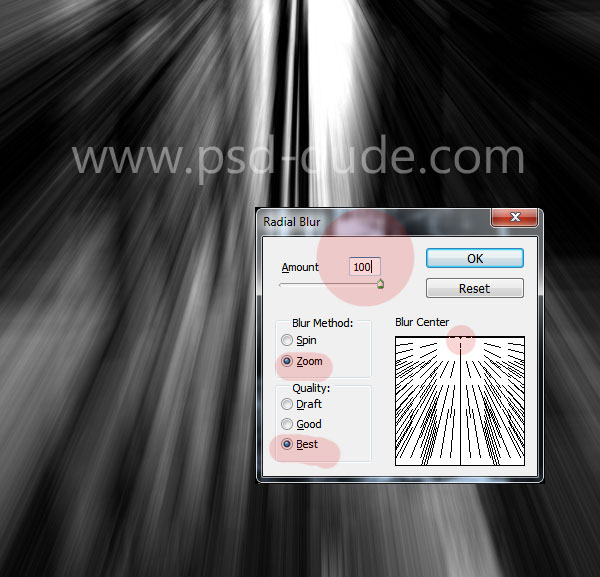 Change the blend mode of the Rays of light 1 layer to Screen. I have also added a Hue/Saturation adjustment layer with Colorize option to add a soft yellow color to the rays of light. Don't forget to set the adjustment as clipping mask for the Rays of light 1 layer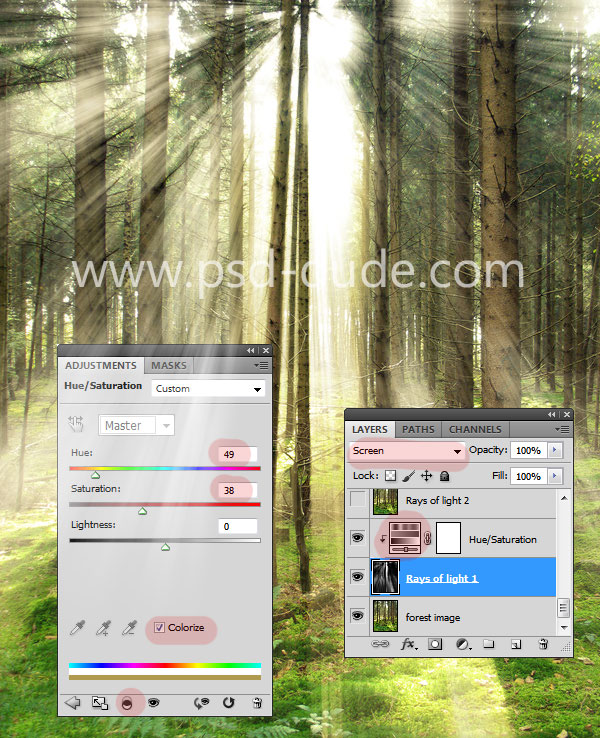 Now go to the Rays of light 2 layer and use the Threshold again this time with different settings.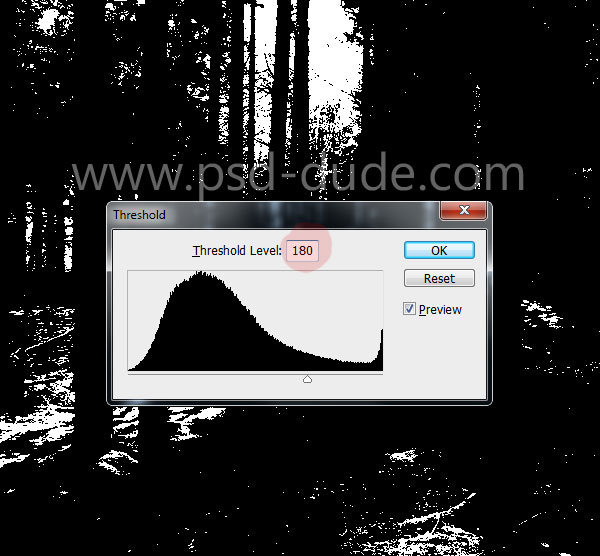 Now add again the Radial Blur with the same settings; add Hue/Saturation, change the blend mode to Screen - identical steps made for the previous layer. So here is the result so far: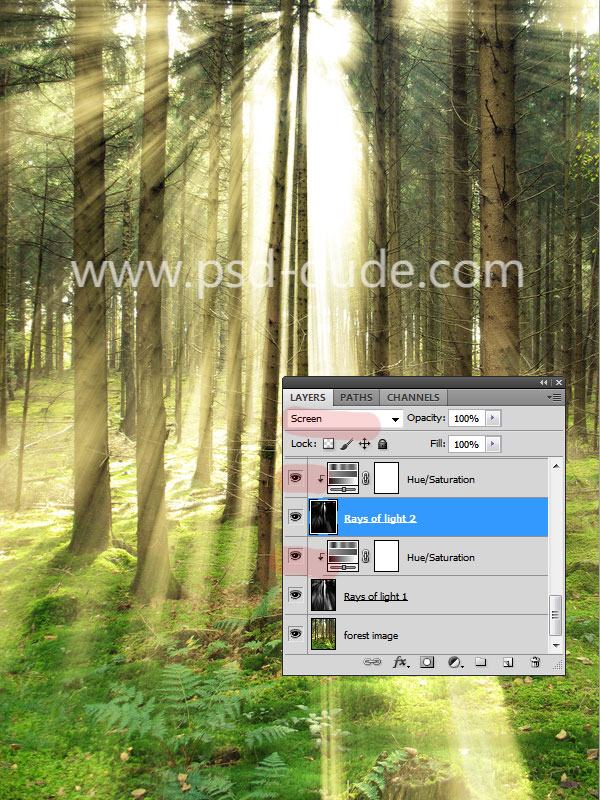 To make sun light effect more realistic you can add a layer mask to each Rays of light layers and simply use a soft round brush, colr black to paint inside the layer mask to hide some areas.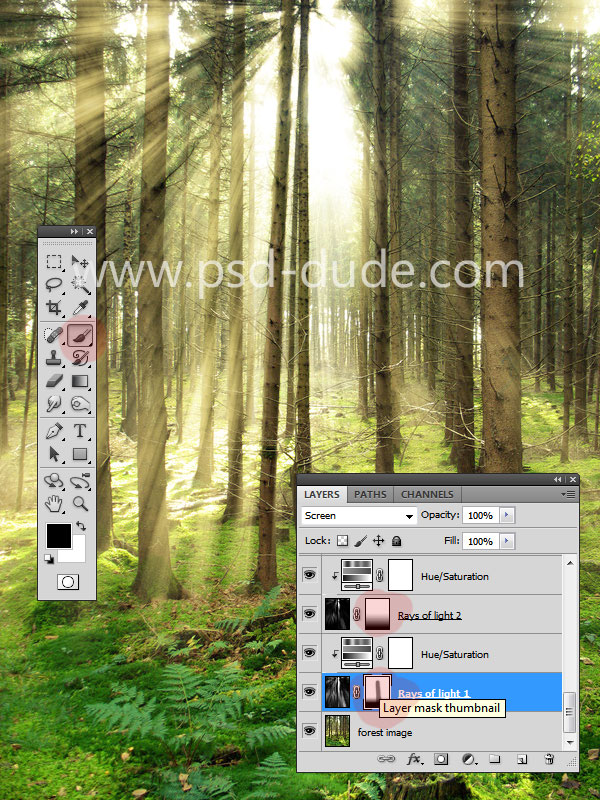 To make the sunlight effect more beautiful you can add a sunburst. In a new PSD file use this Lens Flare Photoshop tutorial to create a lens flare texture. I have used the 35 mm Prime type of lens flare like in the tutorial and I used the Elliptical Marquee Tool to make a selection. Use the Select menu and choose Refine Edge to cutout the sunburst effect.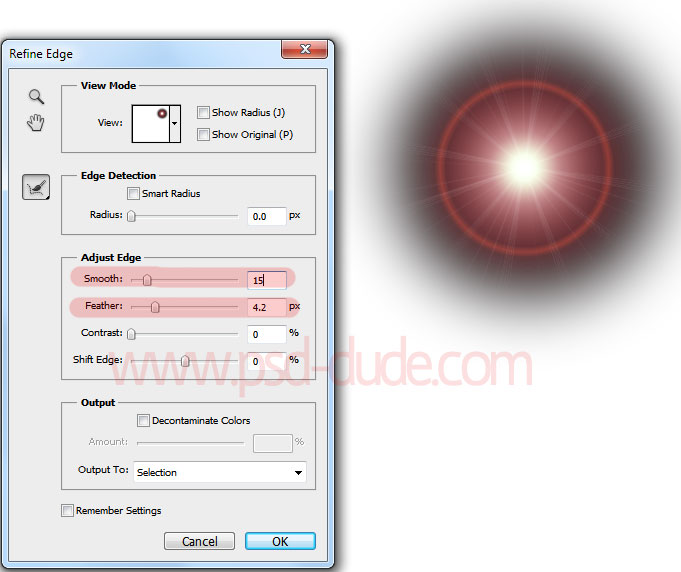 Copy the selection in your first PSD file the one with the forest image. Resize the sunburst if necessary. Change the Blend mode to Screen and also you can add a Hue/Saturation clipping mask adjustment to increase saturation and to add a light orange color.
So here is the before and after adding sun light effects in Photoshop. You can of course use your own image, add rays of light and sunburst like we did in this tutorial and you will obtain with similar if not better results.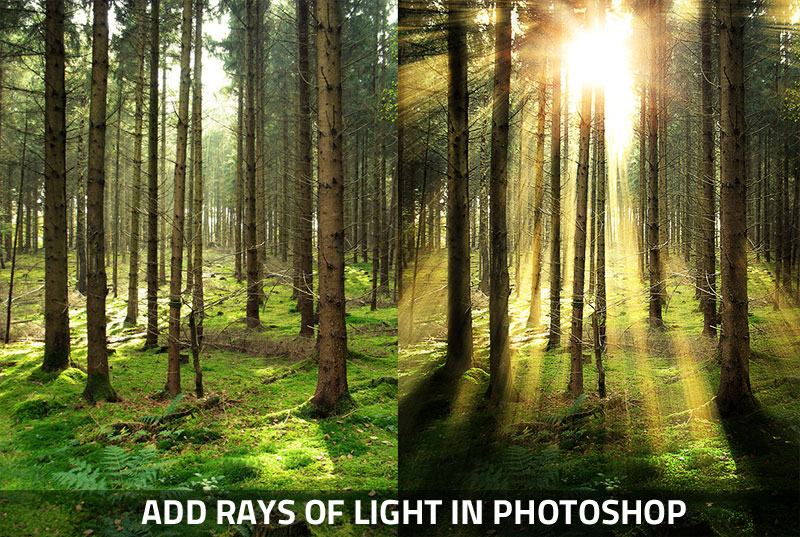 Method 2: Create Rays of Light from Scratch in Photoshop
This part of this tutorial will be published soon so stay tune!