Sticker in Photoshop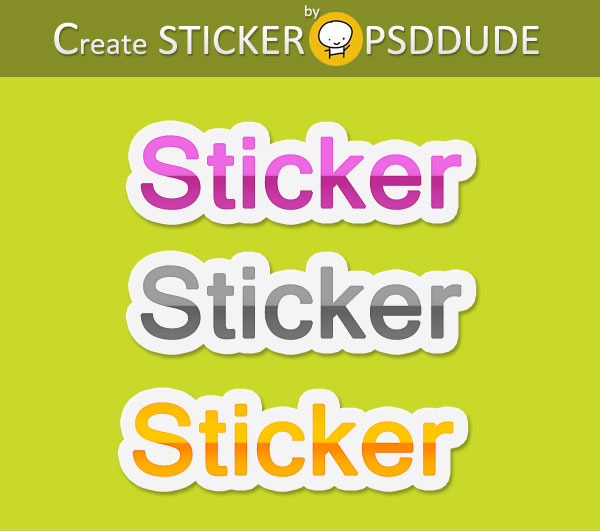 For creating a sticker in Photoshop we only need some simple layer styles that you can add to any text, vector or raster layer. Start with a colorful background. Type any text you like using your favorite font and/or add a custom shape like shown in the image.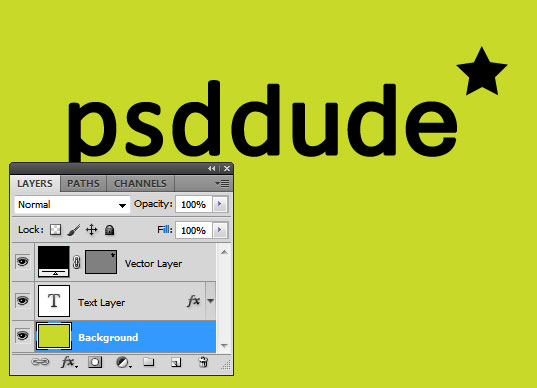 Open the layer style window and add the following layer styles for the Text Layer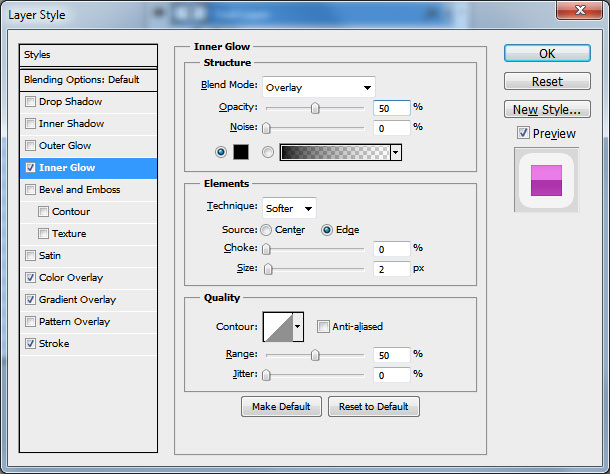 For the Color Overlay you can use any color you like; I've used #c24dc1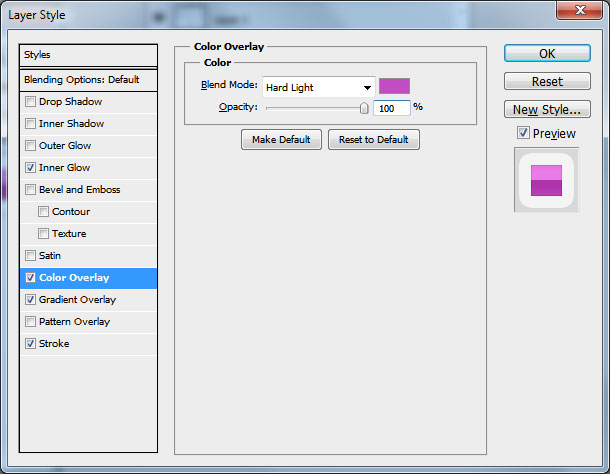 The Gradient Overlay contains a grayscale gradient map with the following colors/locations: #7d7d7d/0%, #6e6e6e/20%, #565656/45%, #cfcfcf/45%, #a7a7a7,100%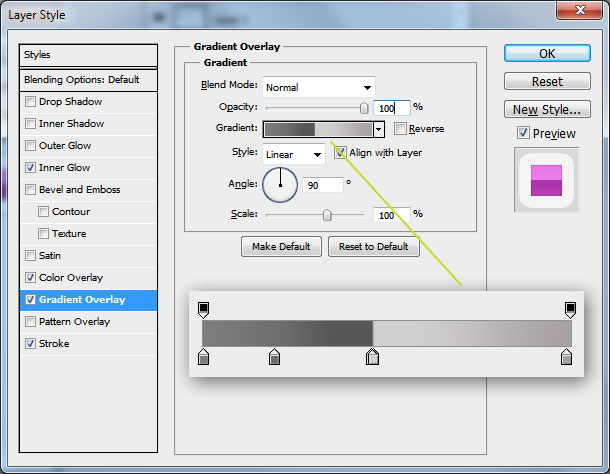 The Stroke color is #f4f4f4; you can choose any color you want and any stroke size depending on your font/object size.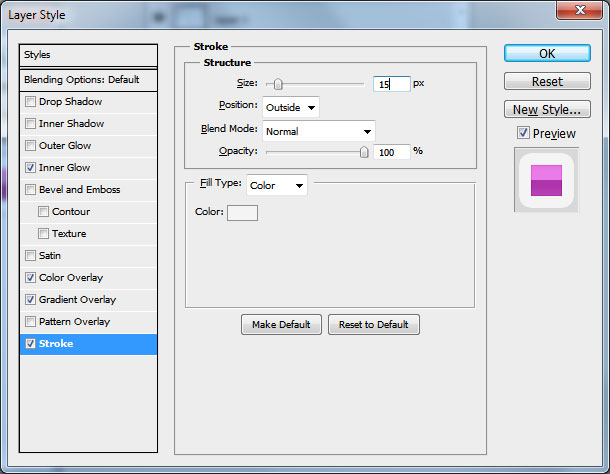 Copy layer style and paste layer style to the Vector Shape Layer; you can change the color overlay.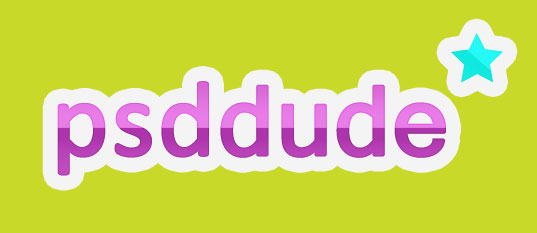 Select the Text Layer and the Vector Layer and convert them into a smart object like shown in the image.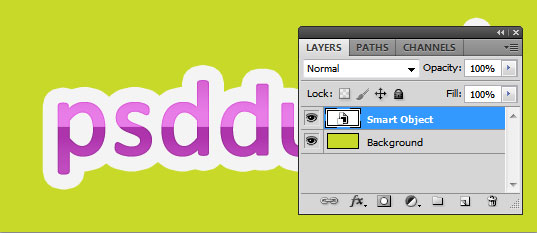 For the final touches I will add a Inner Shadow and a Drop Shadow style to the smart object.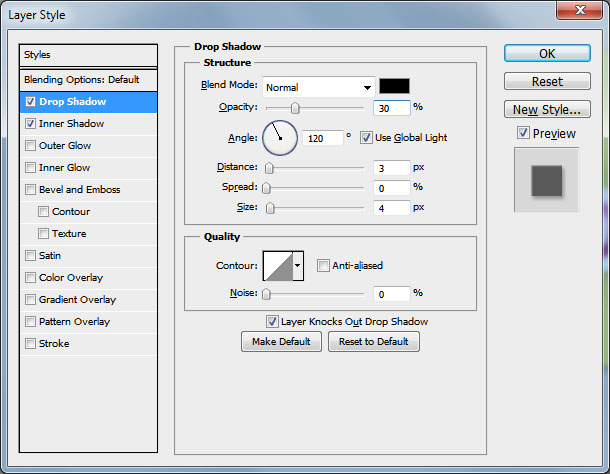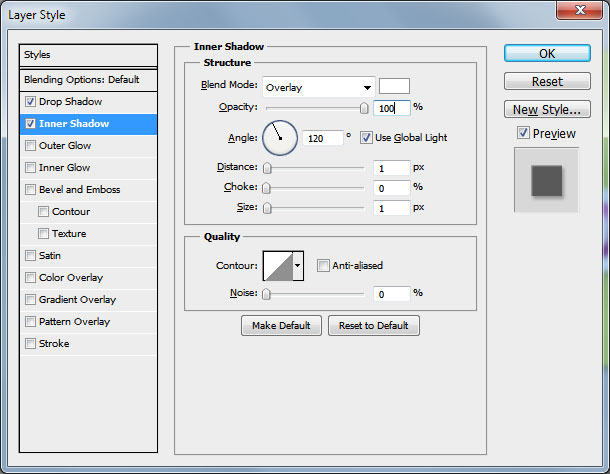 So here is the psd sticker efffect that you can create in just a few simple steps; you can save the layer styles for further use. If you want to create a similar effect with just 1 Click you can try my sticker action generator; you can create different sticker effects, stamp effect, labels, round and rectangle sticker and many more. There pack contains 20 sticker actions that you can use to create stickers and labels in Photoshop.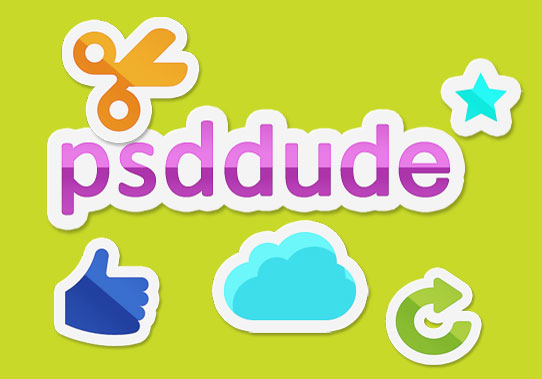 With the Sticker CREATOR you can make similar sticker effects, cut paper sticker, transparent plastic sticker and many other effects; it comes with different fold paper effects included.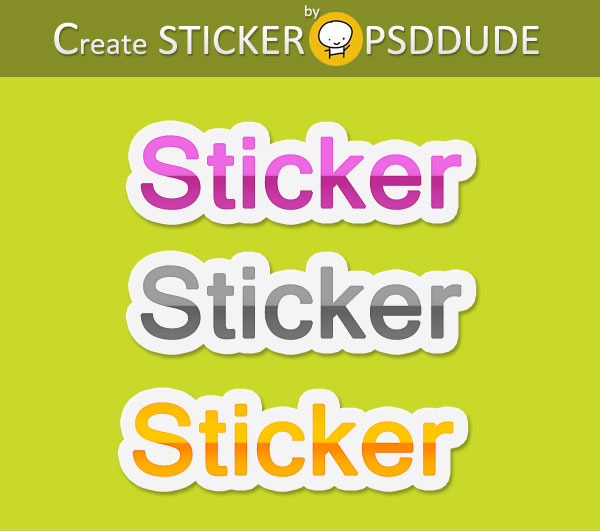 You Might Also Like
This Sticker and Label Creator action pack will allow you to create lots of sticker and label effects out of any text, vector shape/graphic or raster image cutout by using the Photoshop actions included in this pack
Sticker and Label Photoshop Maker
The 3D Isometric Sticker Photoshop Action pack will allow you to create 3D isometric sticker effects out of any text, vector shape/graphic, smart object or raster image cutout. It works best for text, shapes and graphics.
3D Isometric Sticker Creator