This is our second tutorial inspired by the comic book effect. The first Photoshop tutorial was published some months ago and it was about achiving a Comic Book Effect in Photoshop from any photo.
And of ourse we have other comics related resources like for example a huge collection of comic brushes that might prove extremely useful if you like this style.
If you want to add some comic elements like speech bubbles or comic sound effects you can download these free cartoon effects in PNG format.
Comic Text Effect in Photoshop
Before we begin lets take a quick look at the text effect we are about to create. It is easily customizable in terms of font, colors and outline style.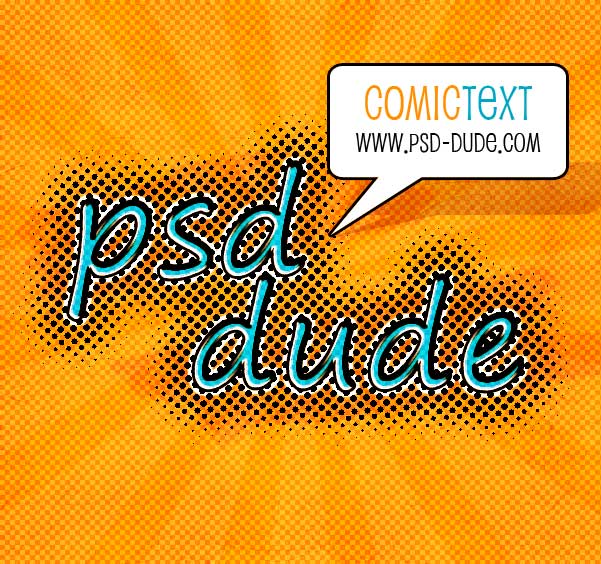 Sunburst Background
Let's start with a simple orange background. Fill the Background Layer with #ff9600 color. Add a simple sunburst in the center of the image, using these sunburst brushes. Use white color for the brush and 10% opacity. Write your text using Segoe Print font family or any other handwritten font. We will not rasterize the final result so you can easily change the font type.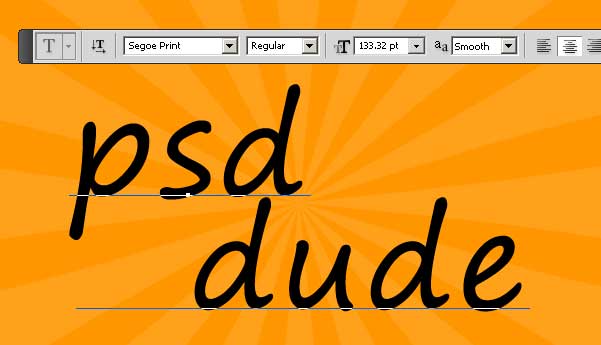 Duplicate the Text Layer two times. For the first text layer add the following layer styles: Outer Glow, Bevel and Emboss, Color Overlay and Stroke. Make sure to set the Fill of this Text 1 Layer to 0%.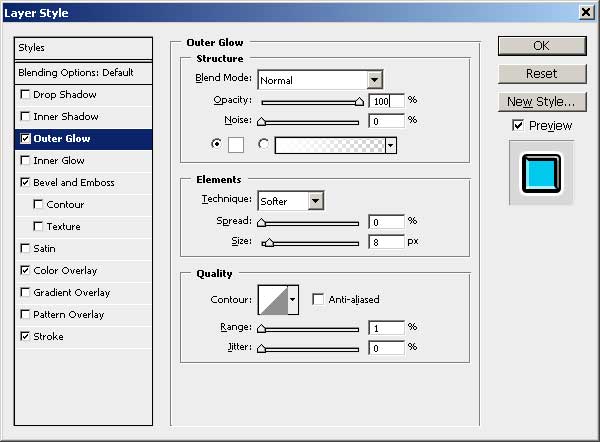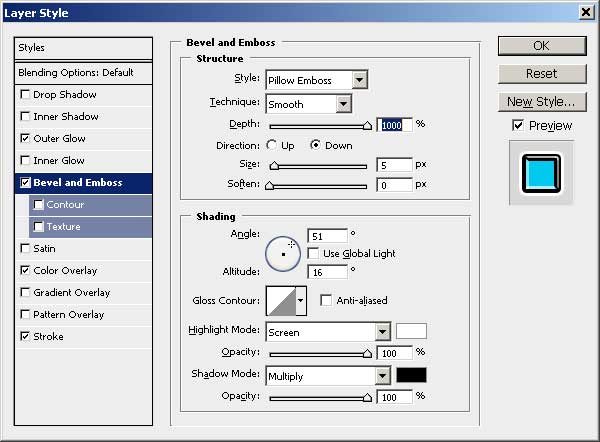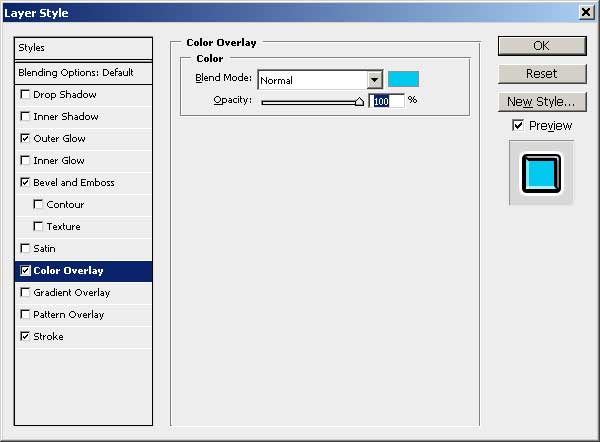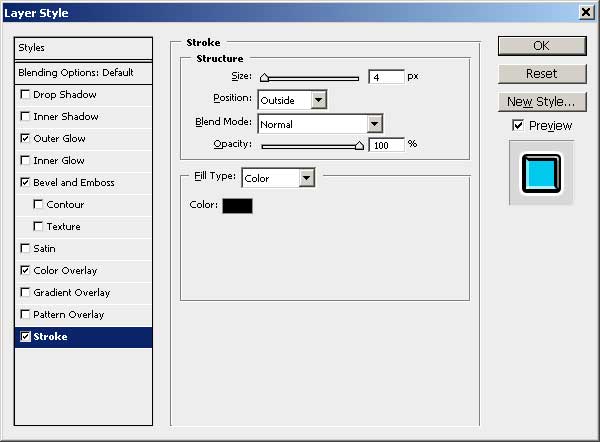 This is how our comic text should look like so far. As you can see it is very easy to change the Color Overlay for example and make the text green instead of blue.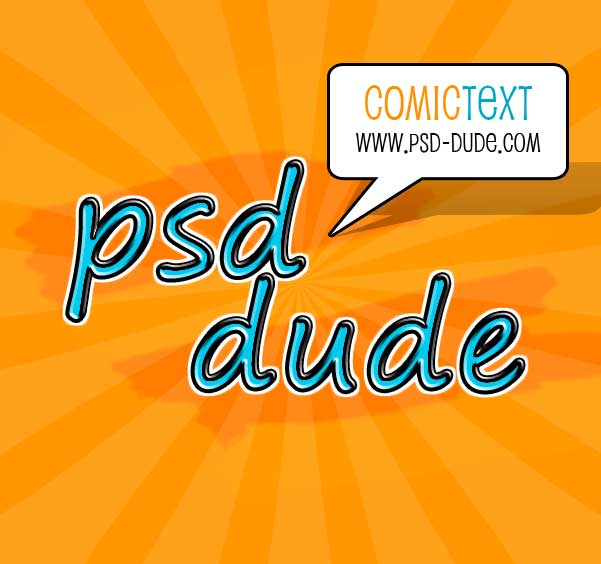 Halftone Pattern
Create another layer above the Text 1 Layer and fill it with white color. Make sure you set the Background Color with black color. Go to Filter, Sketch, and choose the Halftone Pattern with the following settings: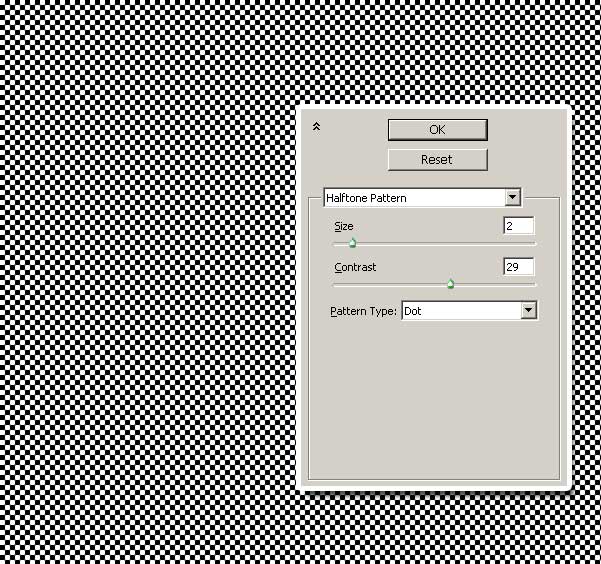 Set the blending mode of the b>Halftone Pattern Layer to Soft Light, 50% opacity level.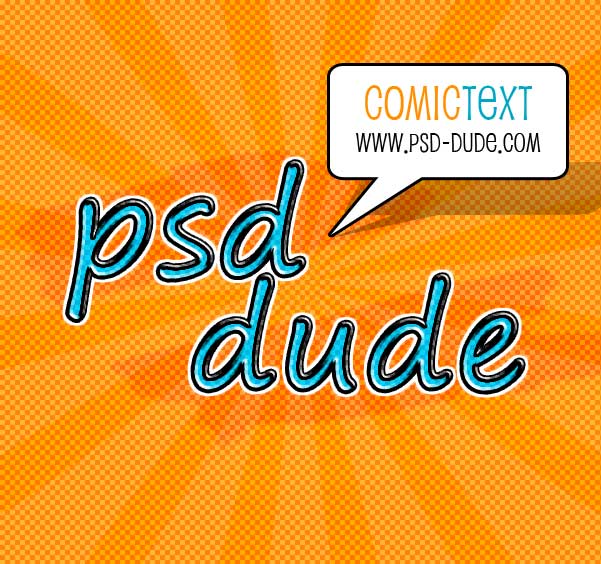 Work with the Text 2 Layer and add it these layer styles: Outer Glow, Inner Glow, Bevel and Emboss and Stroke.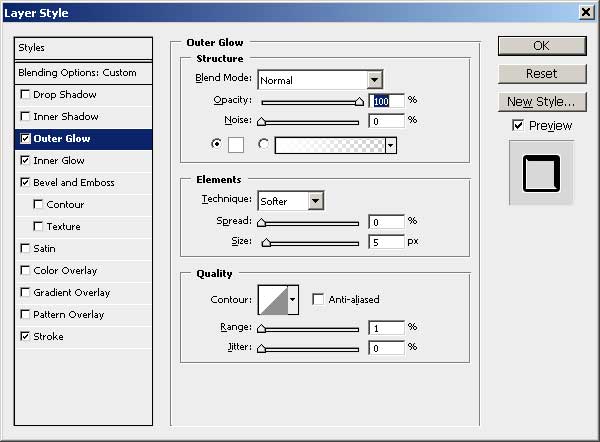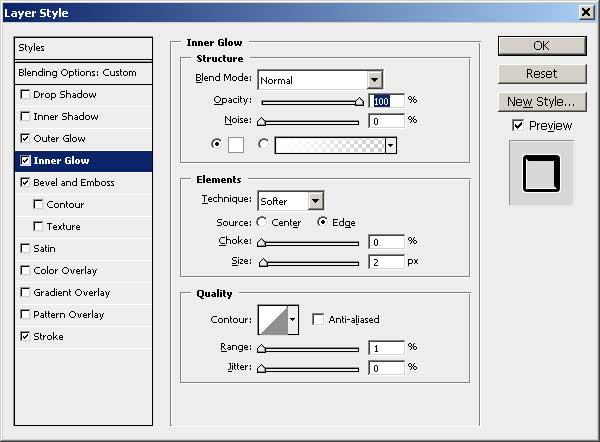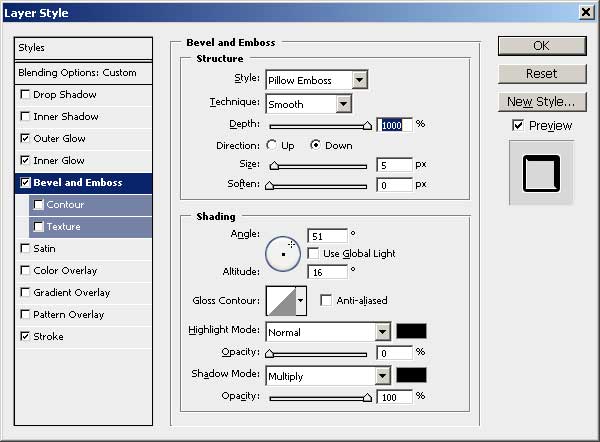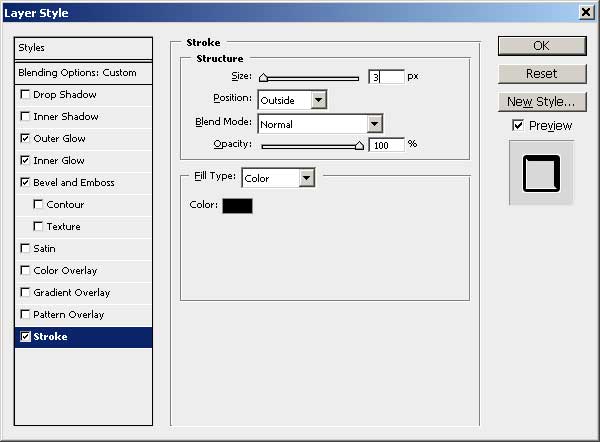 The effect obtained looks similar to a marker outline effect using black and white colors. This effect can be used separated to create handwritten text.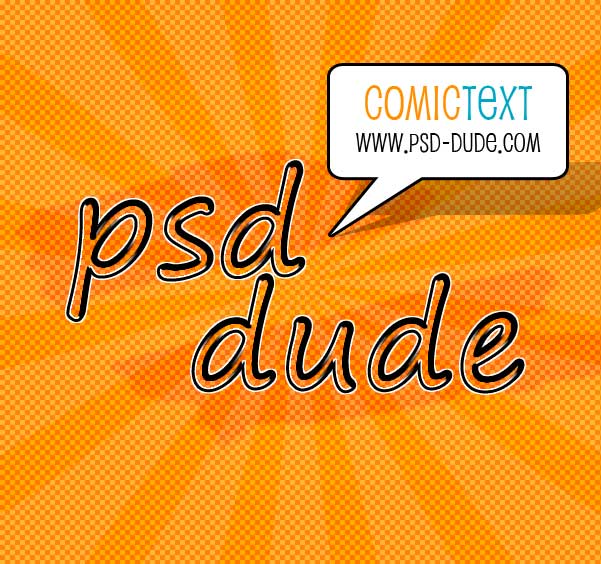 Photoshop Halftone Effect
The last effect added is the Halftone Bitmap and it is truly something new for me so let's stay focus. First select the shape of the Text Layer(press CTRL and clik on the layer thumbnail. Go to Select, Modify and choose Expand.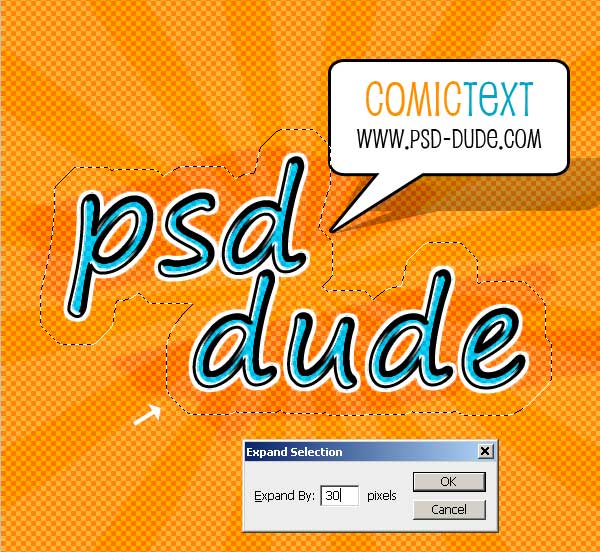 Make a new layer and call it Halftone Outline. Fill it with #0ac1f2 color and add it a soft Gaussian Blur.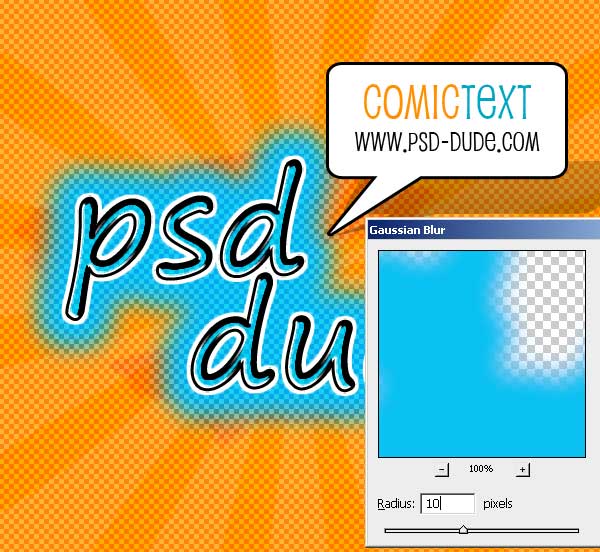 Now comes the part where we need to be careful. So duplicate the Halftone Outline layer but in another document. Go to Image, Mode and choose Grayscale for this new document.
Go to Image, Mode again but this time choose Bitmap. As method pick the Halftone Screen with the following settings.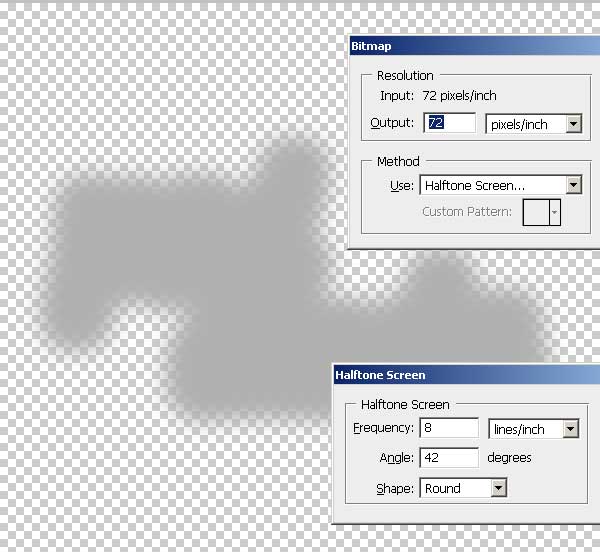 Turn back to Grayscale, duplicate the halftone pattern obtained in the previous step, and place it in the first document above all the other layers. You can now remove the old Halftone Outline layer.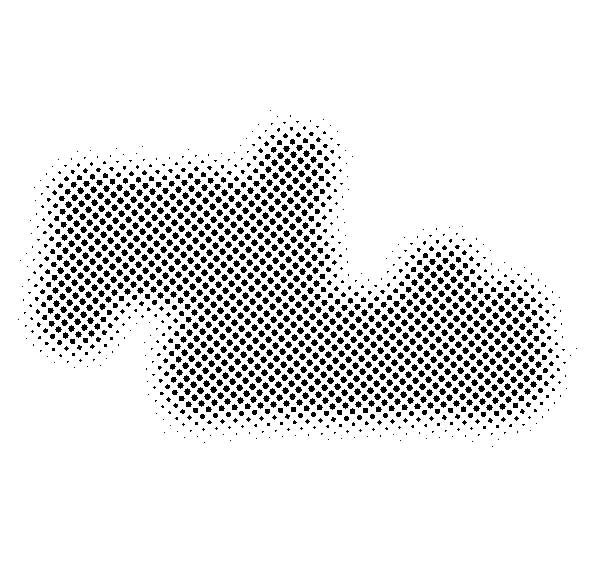 Change the blend mode of the Halftone Screen Layer to Darker Color, opacity 100%.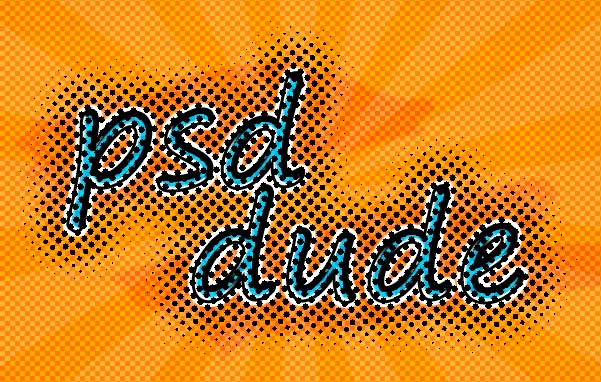 Make a selection of the Text Layer and remove it or mask it from the Halftone Screen Layer. If you are not sure how to add a layer mask you can find out from this tutorial on how to create and use layer mask in Photoshop. Our final result for the comic text in Photoshop should now look something like this. I hope you all enjoyed this new tut and learned something new and interesting!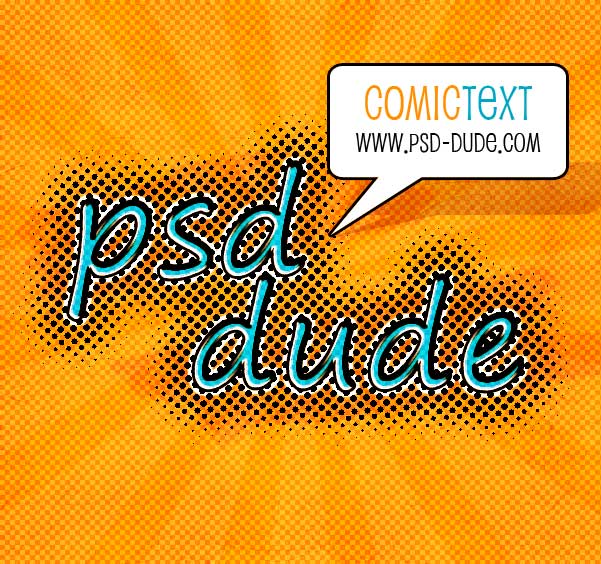 You can easily change the background color and/or the text color to customize it as you wish.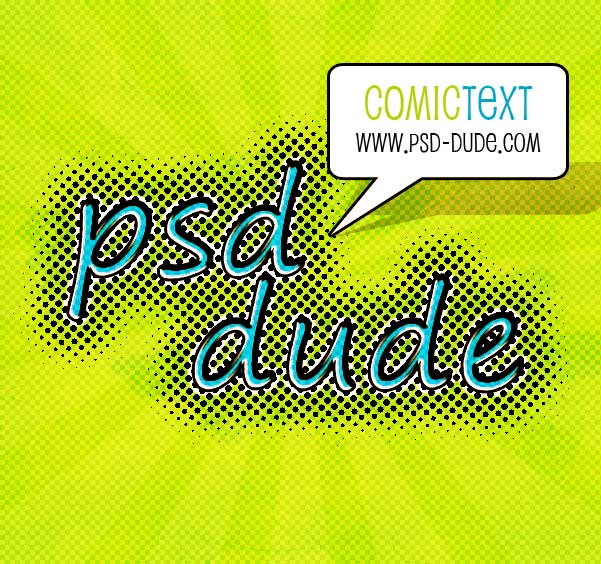 You can also try this useful comic book Photoshop generator that will transform your photos into comics in just a few seconds. Save time and money with this powerful tool. The pack includes also comics speech bubbles and comics sound effects that you can use to obtain unlimited results.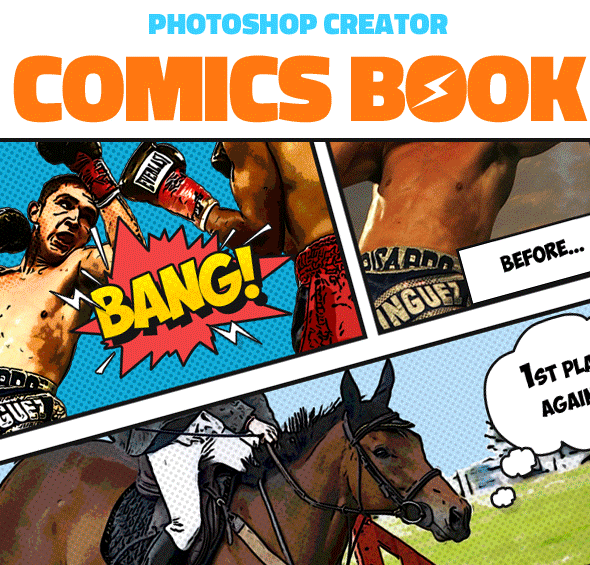 +30 Cartoon Photoshop Text Styles - Free and Premium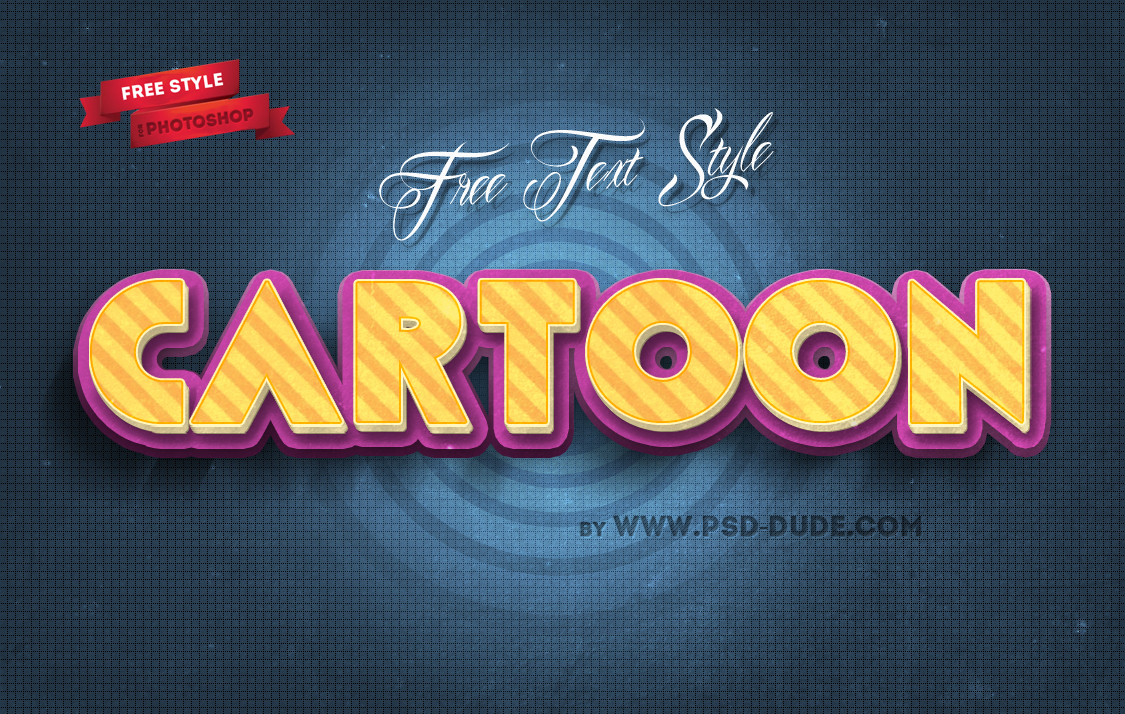 You might also like
This set contains 5 Photoshop actions with styles intact that will allow you to create 3D comics cartoon style effects of any text and/or vector shape. The result contain easy to edit smart objects with layers intact so that you can customize the 3D effect.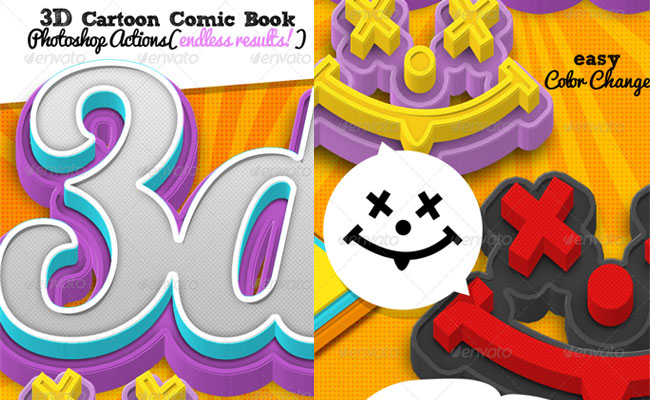 This set contains 5 Photoshop actions that will allow you to create realistic 3D sketch style effects out of any text or shape layer. The end result has the layers intact so that you can customize and edit the sketch effect as you will see in the customization section inside the PDF Help File.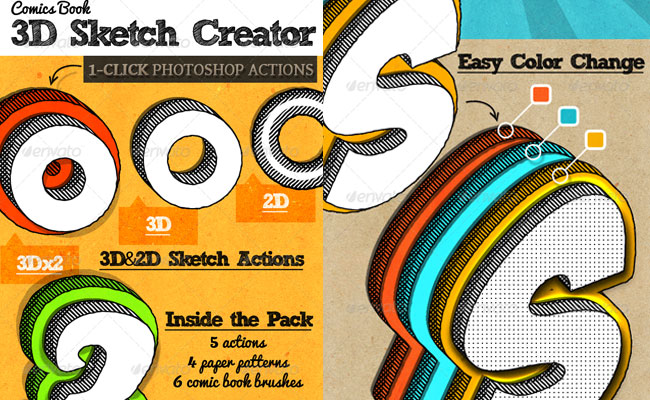 This set contains 5 layerd PSD files with styles intact that will allow you to create 3D comics cartoon style effects out of any text and/or vector shape.