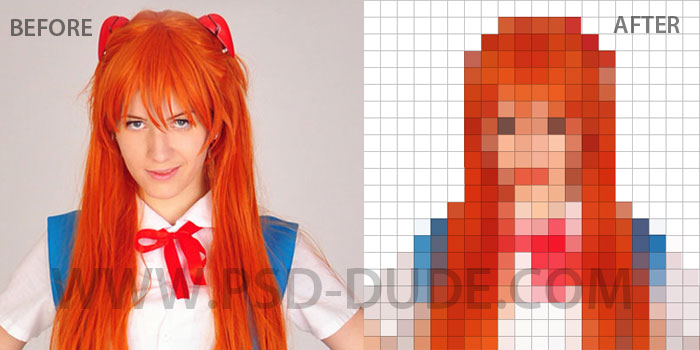 In this tutorial I will show you how to create a pixel avatar image or a 8 bit avatar using your own photo. For that I will use my premium Pixel Art Photoshop action.
Open a new PSD file, size 500x500 pixels. I will use this girl stock image for this tutorial. You will have to pick a colorful image.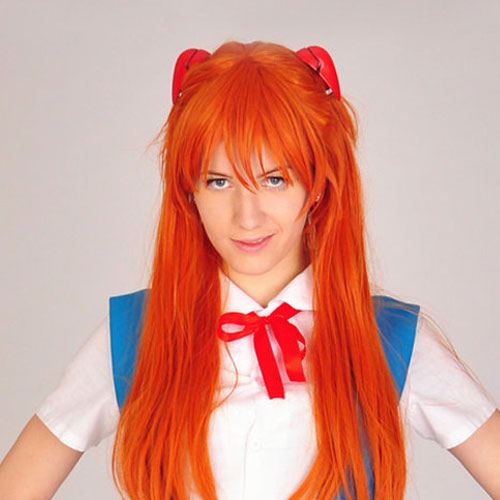 Make sure you have the image resized to a large scale to obtain a good face details after the pixel effect is applied. Don't worry about the blur that may occur in the resize process.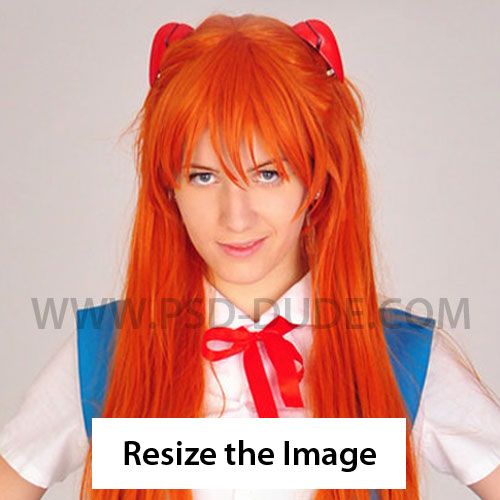 Use a Selection Tool to remove the background.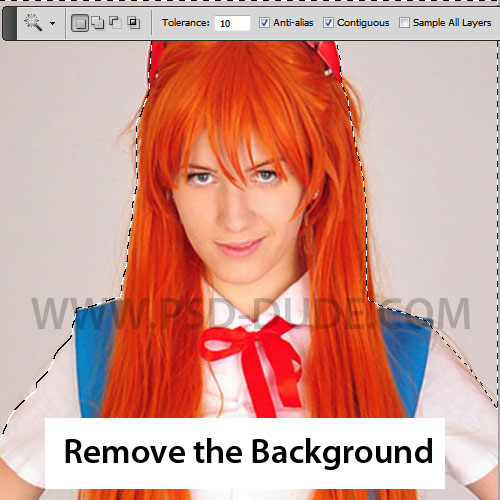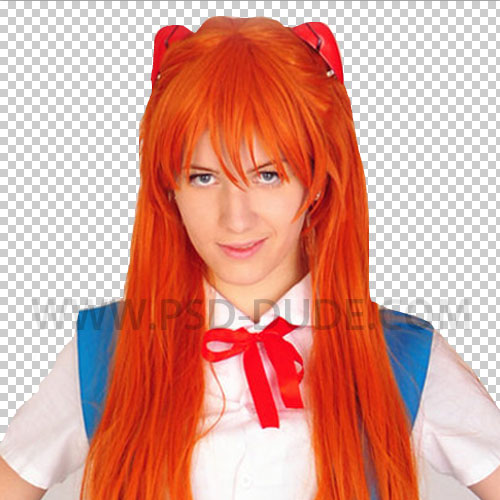 Now I will use my Premium Pixel Art Photoshop Generator. Open the Actions Panel and load the ATN file in Photoshop. Choose the "pixelate big" action and click play. You can use the Filter>Pixelate>Mosaic instead of this action but with not so good results.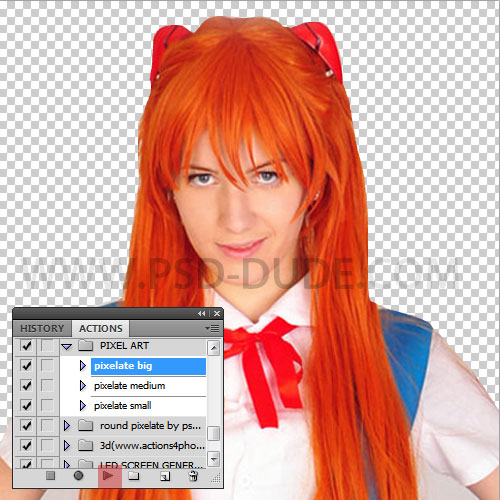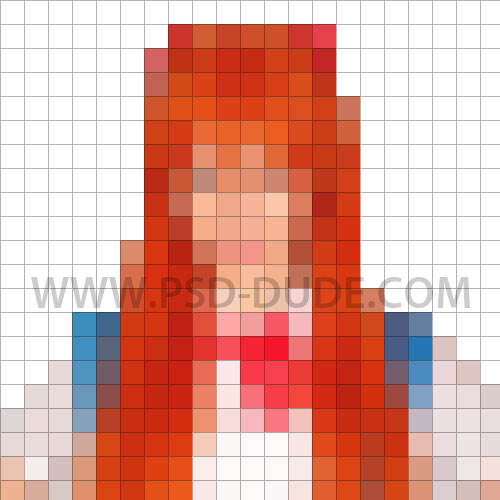 The pixel art action will generate two separate layers: the pixelated image and the background, both with a math paper grid.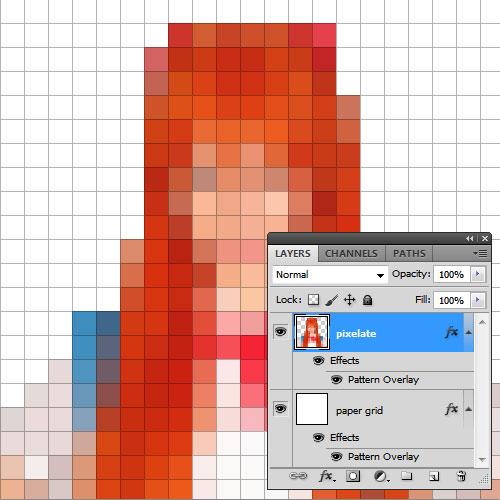 What you can further do is to manually adjust the colors made by the action. For example you can pop up the eyes better. Simply use the Magic Wand Tool to select the two dots that represents the eyes.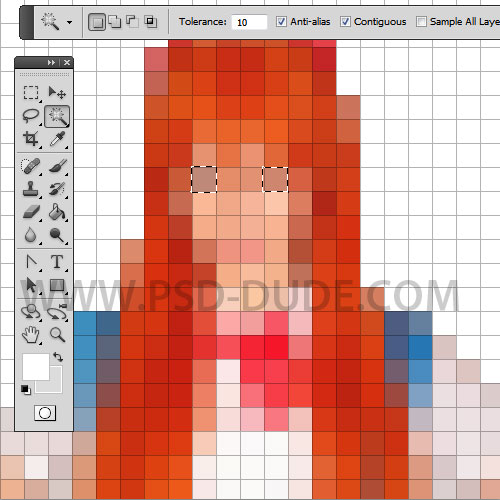 Use the Image>Adjustments>Brightness/Contrast to darken the eyes or you can simply use the Paint Bucket Tool.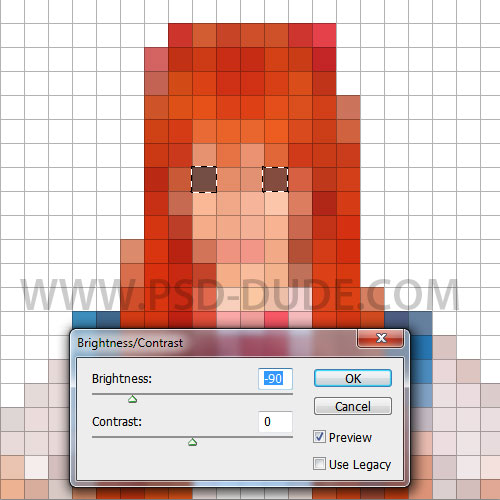 You can do the same with the lips, face color, hair, etc. You can even select pixel squares and delete them to obtain a better shape. Or you can use this SQUARE PIXEL BRUSH to add more pixels.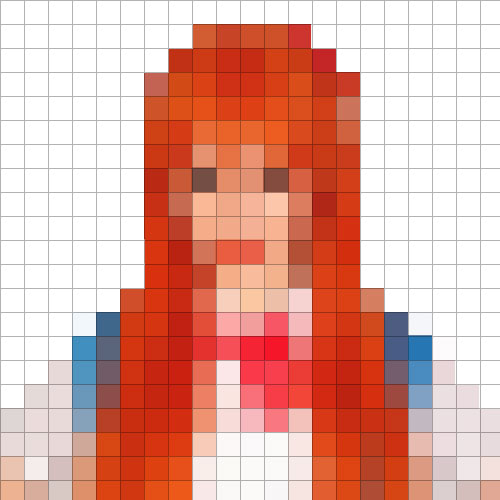 You can either keep the background layer or you can replace it with a gradient background.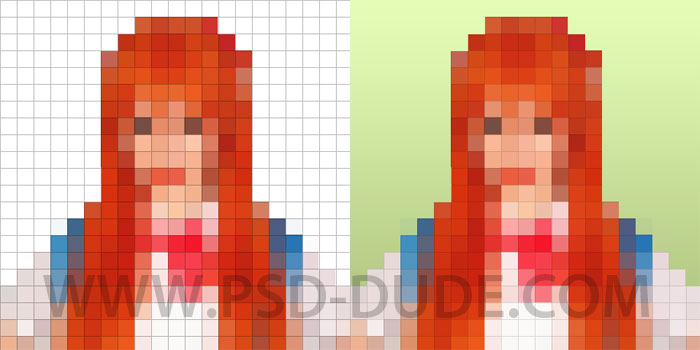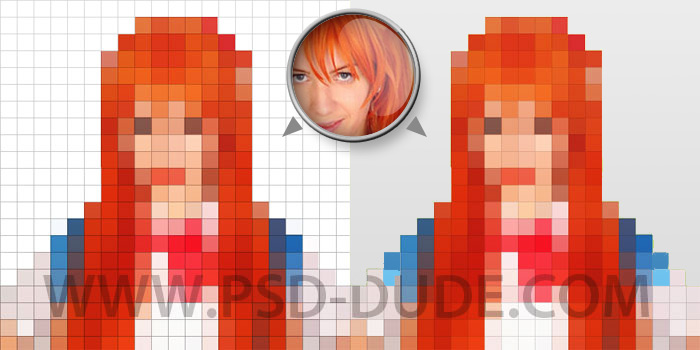 So here is the final result for this pixel photo/image in Photoshop; you might also want to read this collection of Pixel Art and Spriting Tutorials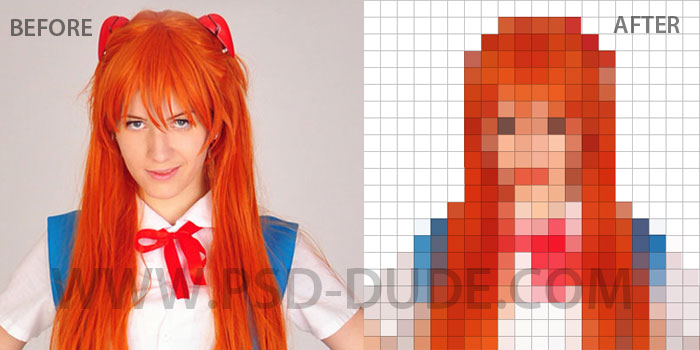 This action pack will allow you to create realistic pixel art effects out of any text, vector shape/graphic or raster image cutout. It works best for graphics and it adds a pixel like effect. The result will contain two separate layers: the pixel graphics and the background - white math lined paper. You can use this to create beautiful pixel art sprites and the action is also a nice way for creating pixel perfect icons. You can also use it to rapidly create game character sprites. The action comes in 3 versions for small size pixel, medium and large.
Pixel Art Creator Photoshop Action