If you want to learn how to create old vintage photo effect in Photoshop here is a list with the best tutorials on this theme. For making a photo look aged all you have to do is to apply some filters, reduce the saturation, add vintage borders and brushes. The Photoshop vintage effect can also be obtained using old paper textures and grungy cracked textures or brushes applied over the photo. The old photo look is more realistic looking if you are using torn paper, stains brushes, scotch tape brushes and other elements like that.
I like to use this vintage look in Photoshop, especially for photo previews and even for wedding photography. There are many people that prefer that retro vintage effect and you will see from the following tutorials that can be done even by a Photoshop beginner. On the other hand you can try to use one of the many vintage Photoshop action available for free on the internet.
To create an old photo effect in Photoshop you can use old paper textures, grunge textures, dust and scatches.
You might also like to try our premium Photoshop plugin that allows you to create torn paper corner for photo effects.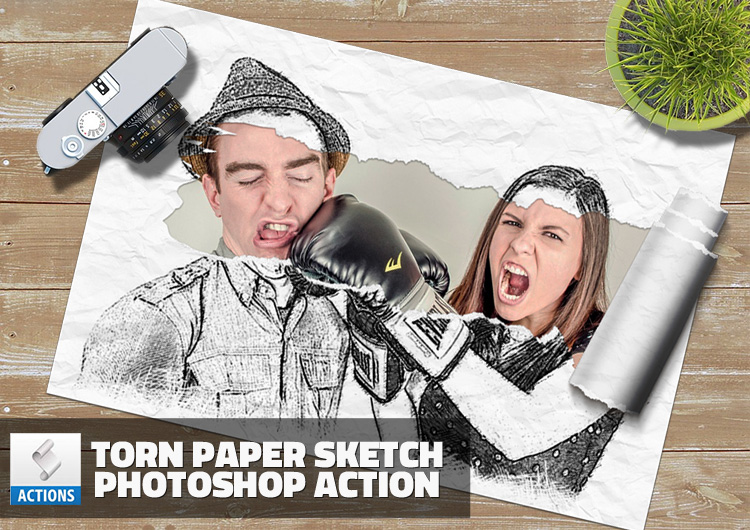 You can check out these Vintage Paper Textures if you want to create your own old photo effects. And if you are looking for more effects like this, download the Sepia Photoshop Filter action.