When you create a star shape in Photoshop using the Pen Tool, you obtain a vector shape that can be saved and used in other projects. These vector shapes are saved in Photoshop as custom shapes. In this new collection I giveaway a set of free Photoshop star shapes that I hope you will find useful.
The CSH file is made with Photoshop CS4 and contains 18 Photoshop star shapes and vector stars for download with beautiful design. For example you can find different type of stars like: military star, rating star, geometric star and so on.
Star Shapes for Photoshop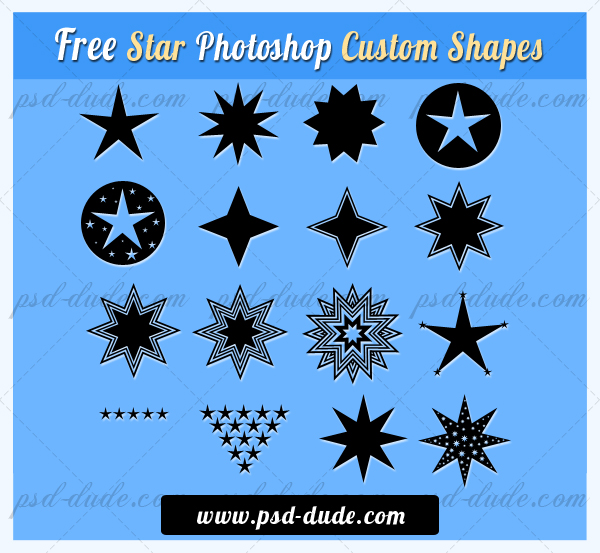 You never know when you might need a star shape for your Photoshop projects, so go ahead and download this freebie right away. This Photoshop star shape package is free to download, but please read the license.
License
This set is free for personal and commercial use with attribution for all our registered users. Redistribution/selling this file on other websites is not allowed.
If you enjoyed the vector star shapes for Photoshop, you should definitely check out PSDDude's premium Stars, Glitter and Sequins Photoshop Action Generator that makes a very creative use of the star shape.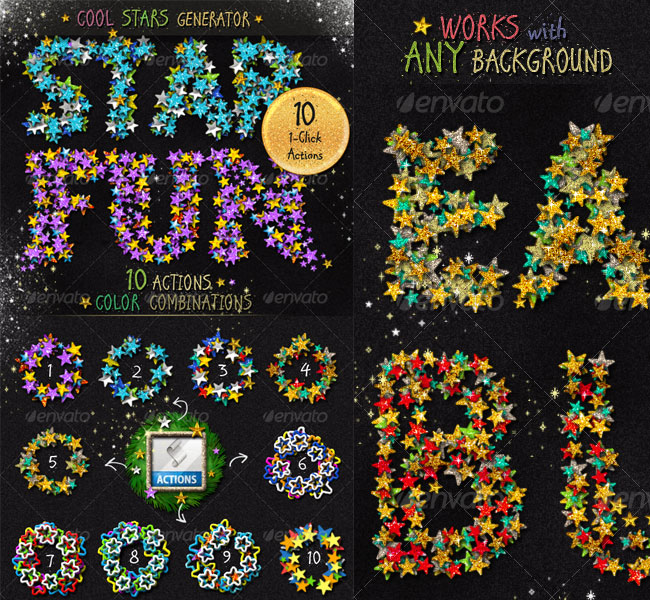 Previous Post
Add Snow and Winter Photoshop Effects to Your Images
Next Post
Free Street Art Graffiti Textures and Backgrounds