Star symbol list ★ ✰⋆🌟✪🔯✨★ with lots of star shapes to choose from. Copy paste star symbol, star character & star emoji.

In this article I will also show you practical applications of designs that contain stars. Star logo designs, star emojis, stars and sparkle added over photos, etc.
You know that the star symbol is one of the biggest symbols used from things like flags of China 🇨🇳, North Korea, United States and European Union 🇪🇺 to being applied to Hollywood celebrities.
The text star symbol, star emoji and star emoticon are also among the most used emojis and copy paste symbols on the web.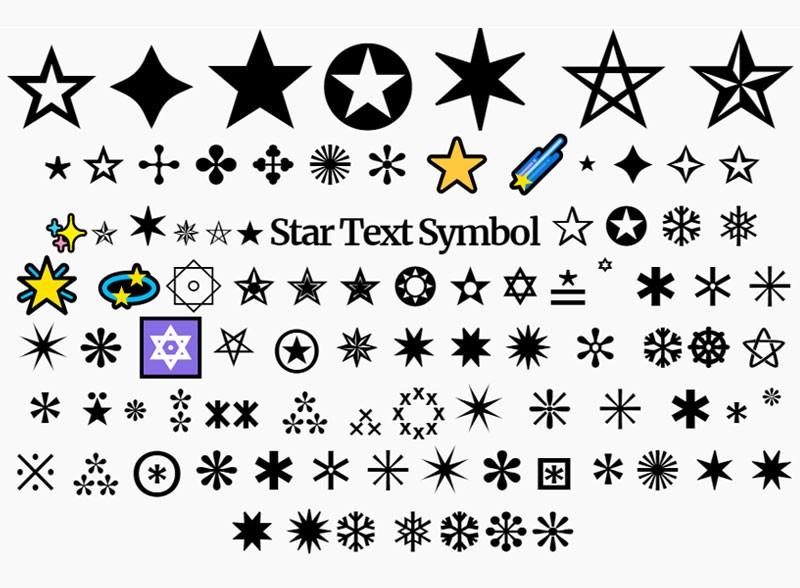 ◄
⋆
►
scroll through the symbols and click to copy/paste
Below you have the complete list of star symbols that you can insert in text messages, Instagram, Facebook, TikTok, Twitter, Word, MockoFun, etc.

1. How to Insert Symbols in Text ★ ⛤ ⍟ ✶⭐🌟
To insert special characters like star symbol, use the copy and paste symbols method.
— — — ⭐⭐⭐⭐⭐ — — -
Select the star symbol ★ ✱ ⛤ ⍟ ✶ that you like and then copy paste symbols in Instagram, Facebook, blog posts, text messages, etc.
— — — ⭐⭐⭐⭐⭐ — — -
So, to copy paste symbols follow these steps:
Use the mouse to select the star character
Press Control-C to Copy symbol
Press Control-V to Paste symbol
You have to know that NOT all the software that have text, allow you to copy paste symbols.
For example, if you copy paste symbols in Photoshop, you get a missing character.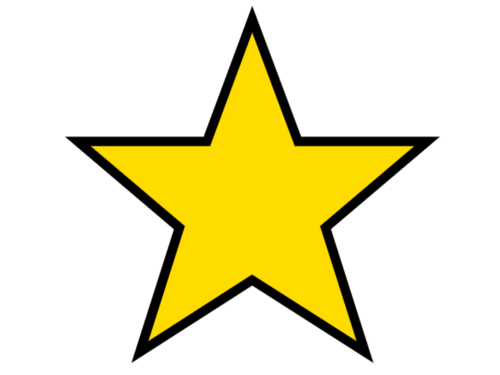 2. Star Symbol (Copy and Paste) ☆ Star Text List
Copy and Paste a Star Symbol, Star Emoji or Star Emoticon and insert in Word, Instagram, Facebook and other software and apps.
Check out the complete list of text stars:
⋆ ☆ ✣ ✤ ✥ ✺ ✻ ⭐ 🌠💥
٭ ⭑ ✦ ✧ ✩ ✰ ✪ ❄ ❅ 🌟 💫
۞ ⭒ ✬ ✭ ✮ ✯ ✵ ❂ ✫ ✡ 🌃
✨ Sparkle Symbol (Sparkle Emoji)
≛ ꙳ ★ ✱ ✲ ✳ ✴ ❋ 🔯
⛧ ⛤ ⍟ ✵ ✶ ✷ ✸ ✹ ✼ ❆
☸ ⚝ * ⍣ ⁕ ⁑ ᕯ ⁂ ࿏ ꙰ ✴️❇️✳️
✱ Asterisk Symbol
∗ ٭ ※ ⁂ ⁎⁑ ⁕⃰ ⊛ ❋ ✱ ✲ ✳ ✴ ✽ ⧆ * ﹡ *
✺ Sunburst Symbol ✶ ✷ ✸ ✹
❄ Snowflake Symbol ❄️❅❆❉❊
3. Types of Star Symbols
There are so many types of star symbols to choose from, each with different shape and meaning
Here are some examples of types of stars symbols: black star ★, white star ✰, four pointed star ✦, star outline ☆, circle star ✪, nautical star ✯, star emoji ⭐, star sparkle emoji ✨, shooting star emoji 🌠, etc.
An alternative for the copy paste symbols are the Alt Codes.
On personal computers using Microsoft operating systems, characters that do not have a dedicated key may be entered using the Alt numpad input.
In order to use these codes, your computer should have a separate numeric keypad on the right.
How to type a star? So, beside the copy paste method, there is also star unicode, star alt code or wingdings star. But these do not always work on different operating systems.
4. List of Star Symbols [with Alt Code Symbol]
Press and hold the ALT key and type the number near the star character to make a star symbol.
★ Black Star 9733
≛ Star Equals 8795
⋆ Small Star Symbol 8902
⍟ Circle Star Symbol 9055
⍣ Symbol Star Diaeresis 9059
★ Black Star Symbol (Five Pointed Star) 9733
☆ White Star Symbol 9734
✡ Star Of David Symbol (Six Pointed Star) 10017
✦ Black Four Pointed Star 10022
✧ White Four Pointed Star 10023
✪ Circled White Star 10026
✫ Open Centre Star 10027
✬ Black Centre White Star 10028
✯ Pinwheel Star (Nautical Star Symbol) 10031
✰ Shadowed White Star 10032
✴ Eight Pointed Black Star 10036
✵ Eight Pointed Pinwheel Star 10037
✶ Six Pointed Star Black 10038
✷ Eight Pointed Star 10039
✸ Heavy Eight Pointed Star 10040
✹ Twelve Pointed Star 10041
❂ Circled Open Centre Eight Pointed Star 10050
⭐ White Medium Star Emoji 11088
⭑ Black Small Star 11089
⭒ White Small Star 11090
🌟 Glowing Star Emoji 127775
🌠 Shooting Star Emoji 127776
🔯 Six Pointed Star With Middle Dot 128303
5. Places Where You Can Use Text Symbols
The text symbols, unicode characters or emojis can be used anywhere on Instagram, TikTok, Facebook, Twitter, your emails, blog, etc.
Social media like Instagram, TikTok, Facebook, Twitter
Word, PowerPoint, Google Docs Word
Blog posts, Forums, Websites
Other text editor or photo text editor software like MockoFun, that allows you to insert text symbols.
So, almost anywhere where you can write text. Use them in FB chat, in your FB status, Tweets, FB messages, or Twitter or Facebook profile pages. To insert star symbol in Word documents is just as easy.
6. Use Star Symbols to Make Designs:
Star Logo. The star in circle symbol ⍟ is great for a circle star logo design.
Star Icon. The star icons can be used in web design, mobile apps and presentations.
Star Christmas Cards. The star is a symbol of Christmas. The stars and the snowflakes ❄ are also symbols of winter holidays.
Star Tattoo Design. The star tattoos are a symbol of honor, hope, intuition, desire, guidance, and much more. The nautical star tattoo designs are really popular among men.
Star Stamp. Many rubber stamps are made using star symbols. Use star circle for round rubber stamps.
Star Clipart, Star Graphics & Star Designs (Star Dividers, Star Borders & Star Frames, Star Badge, Flags with Stars 🏴, etc)
Star Images & Star PNG Images
Star Rating ★★★☆☆ A star rating is a rating question that lets people rate a product or service with a number of stars. The most popular is the 5 star rating.
7. How to Use Text Symbols in MockoFUN Editor
If you need an star symbol PNG, you can make one online for free with MockoFun graphic design software.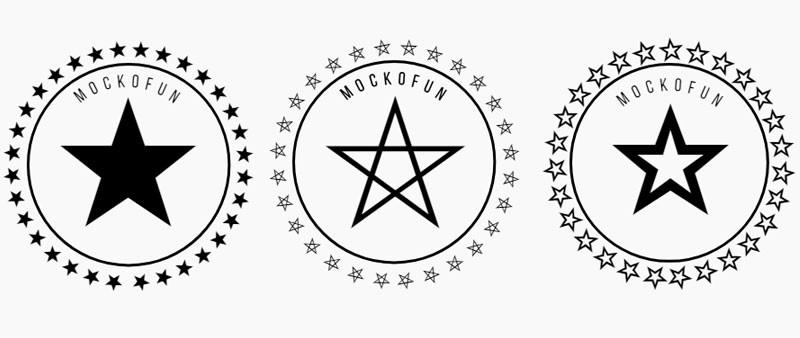 ★ How to Make Star PNG Image with MockoFUN
Here is a quick tutorial on how to turn text symbols into PNG images using the MockoFun text editor.
First, select the star symbol text and Copy symbol (Control-C) to clipboard.
Open the MockoFun text editor. Make an account, it's free!
Add a simple Text or a curved text from the left menu
Paste symbol (Control-V) into your text
Set the Background transparent
Download the star symbol PNG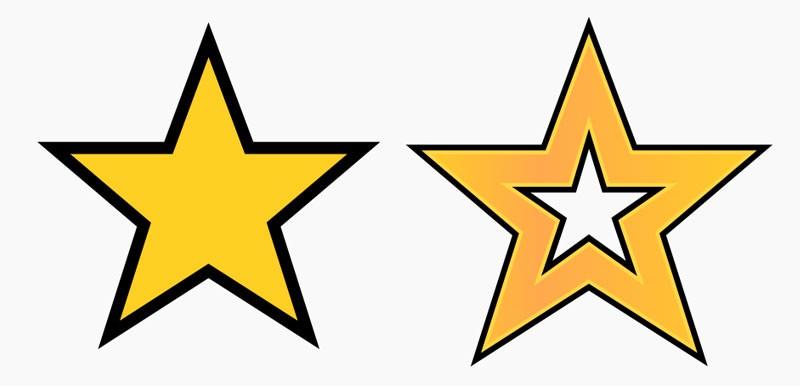 ★ How to Make a Star STAMP with MockoFUN
Watch the video tutorial below to learn how to create a rubber stamp using star symbols and curved text.
Use the Curved text generator to add circular text on stamps.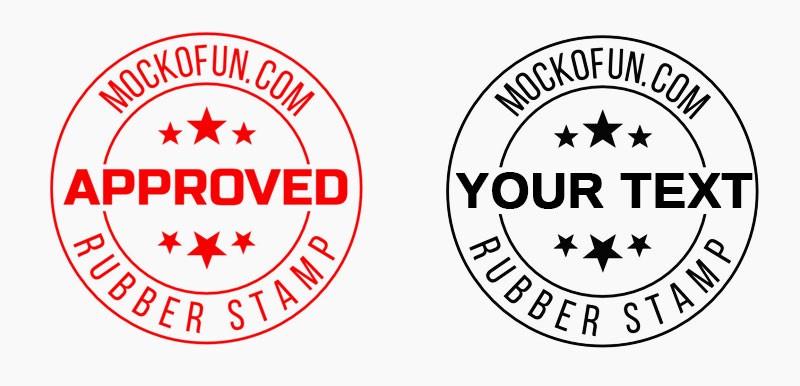 ★ How to Make a Star LOGO with MockoFUN
To create a star logo using text symbols in MockoFun is just as easy! Choose a color for the star text symbol, add outline, shadow, etc.
Add your company name and slogan. Choose from 800 free fonts available online or, upload any font you like. Make a company logo or badge design in three simple steps.

★ How to Make a Star Icon with MockoFun
You can also create a star icon using text symbols in MockoFun. Go to Elements > Shapes > Geometric and choose a square shape or a circle shape for the icon.
Then, add a Text layer and copy paste one of the star text symbols. Choose a color for the star text symbol, add outline, shadow, etc.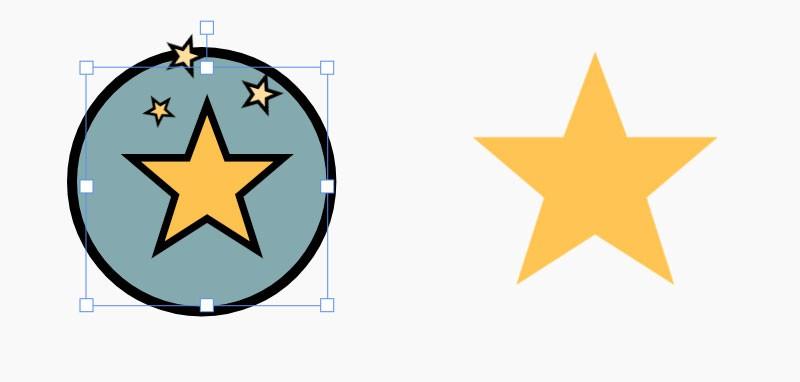 ★ How to Make a Star Tattoo with MockoFun
Stars are often used in tattoo design. With MockoFun you can easily create a star tattoo design.
To create star tattoos with names, go to Text > Curved Text and add a Wavy text or a Spiral text.
Copy paste star symbols from this list and also add text.
Choose the font that you like. I use the Alloy Ink font.
If you don't want to use star text symbols, simply go to Elements > Shapes and pick a vector star shape from the list.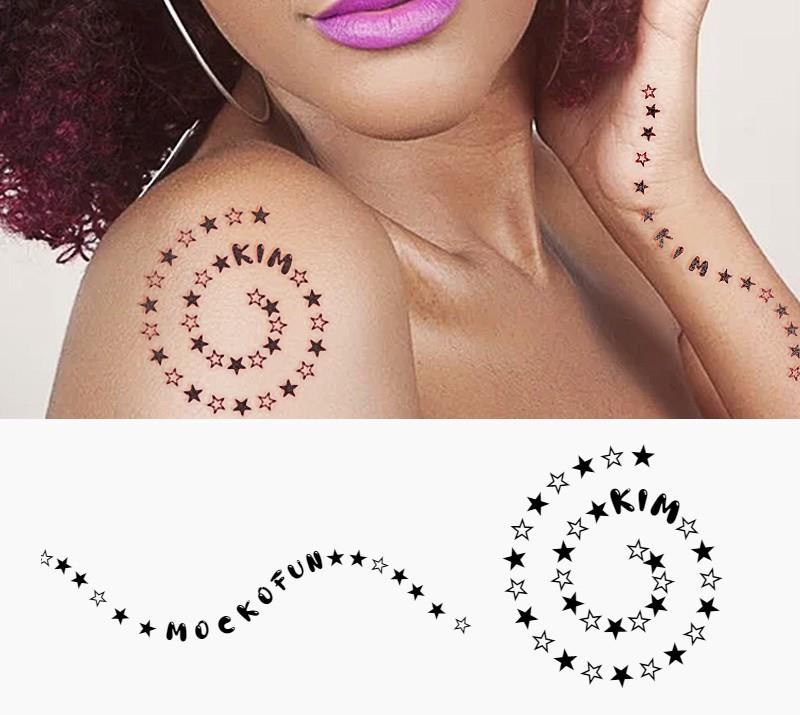 ★ Sparkle Overlays & Star Overlays in MockoFun
MockoFun is a magic photo editor online that you can use to add star overlays and sparkle overlays to your photos.
Use a star character or a star emoji to create sparkle overlays.
Go to Text > Curved Text and choose a Circle Text, Wavy text or a Spiral text.
Copy paste a star text symbol or make a combination star symbols.
Download the result as PNG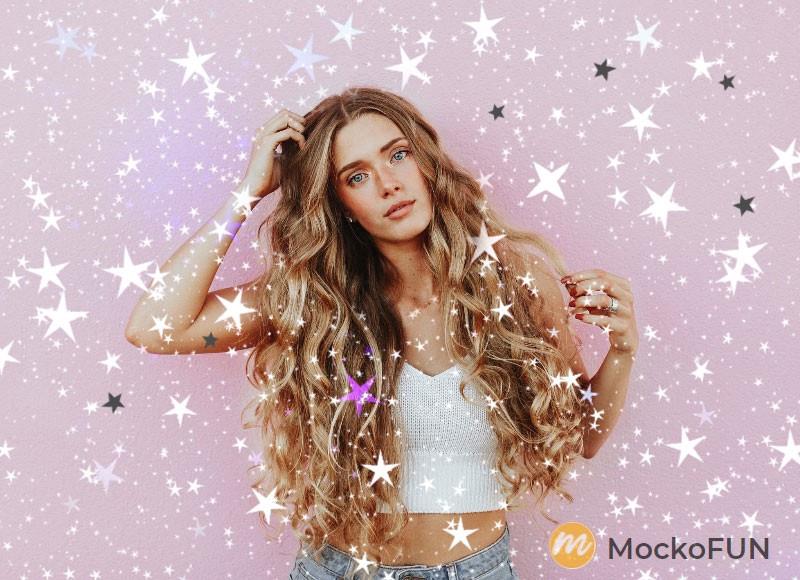 ★ How to Make Star Christmas Cards in MockoFun
The star is one of the main symbols of Christmas. Also, the stars and the snowflakes ❄ are symbols of winter holidays.
Design star Christmas cards with MockoFun Christmas card maker online!
★ How to Make Star Borders in MockoFun
You can make your own star borders clipart using text symbols. Add a text layer and copy paste symbols to make frames and borders.
Add layer styles like Color, Texture, Stroke, Shadow, etc.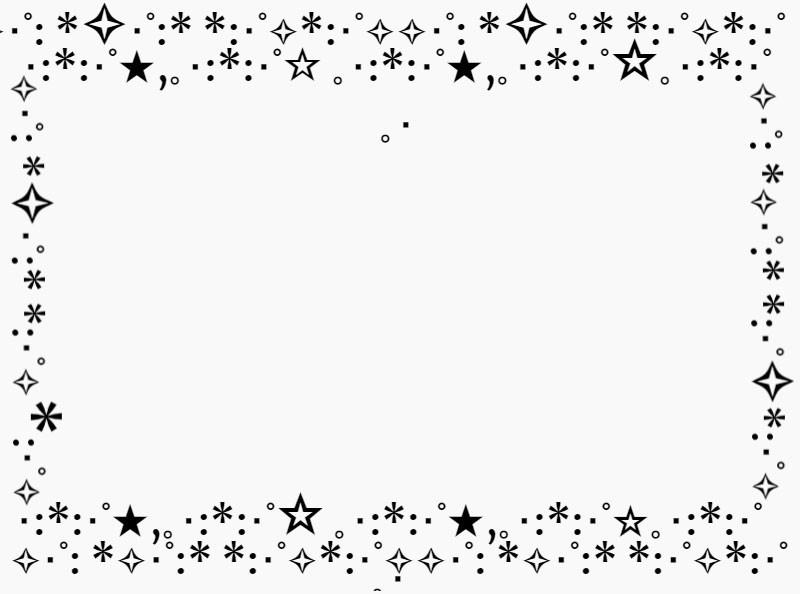 Below you have a list of star dividers that you can use also for making star frames & star borders for your projects.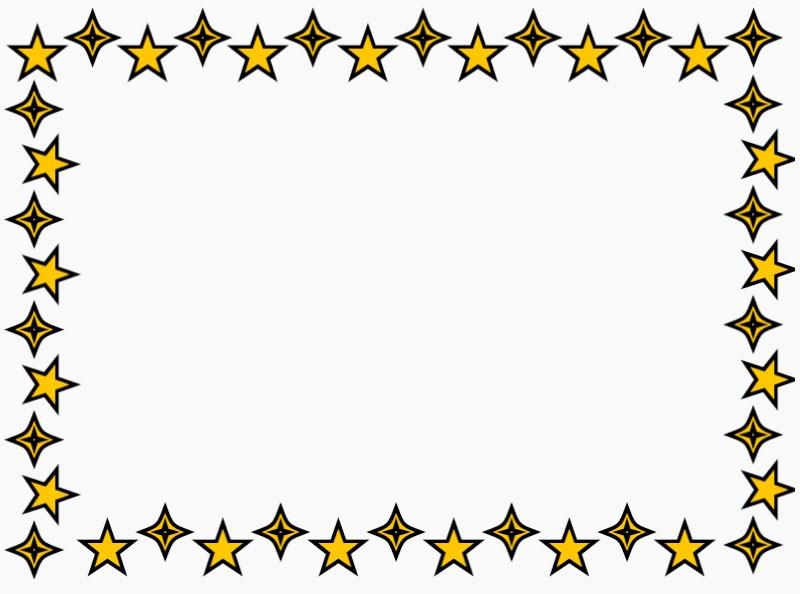 ★ Crop Pictures into Shapes Online
Use a star symbol to crop pictures into shapes online using the MockoFun photo editor. Check out the tutorial for more details.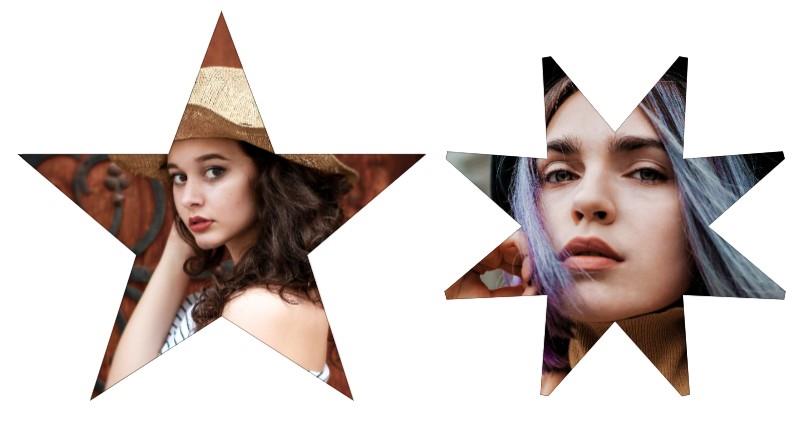 8. List of Sparkle Dividers & Star Dividers
Kaomoji (顔文字) is a popular Japanese emoticon style made up of Japanese characters and grammar punctuations, and are used to express emotion in texting and cyber communication. The word kaomoji is also synonymous to be referred to as Japanese emoticons.
List of cute kaomoji, kaomoji sparkles, star dividers and amino borders made with star symbols.
༶•┈┈┈⛧┈♛ Your Text ♛┈⛧┈┈┈•༶
Use these glitters for dividing text. You can also put your text in the center as a headline divider.
These aesthetic stars copy and paste are great to use on social media posts, like Instagram, Tumblr, Amino, Twitter, etc.
To create name designs & name art you can try this online name editing tool.
Read my article on 🌷 how to create name design online 🌷 using fonts and vector graphics.
✧・゚: *✧・゚:* MockoFun *:・゚✧*:・゚✧
༶•┈⛧┈♛ Your Text ♛┈⛧┈•༶
✧༺♥༻∞ ∞༺♥༻✧
**・・・・ᶜᵕᶧᵋ・・・・** | ⋆ ˚。⋆୨୧˚ ˚୨୧⋆。˚ ⋆
。o°✥✤✣ ✣✤✥°o。 | *:..。o○ ○o。..:*
゚+*:ꔫ:*﹤ ﹥*:ꔫ:*+゚
*+:。.。 。.。:+* | ♥*♡∞:。.。。.。:∞♡*♥
*°:⋆ₓₒ ₓₒ⋆:°* | ₓ˚. ୭ ˚○◦˚.˚◦○˚ ୧.˚ₓ
。・:*:・゚★,。・:*:・゚☆ 。・:*:・゚★,。・:*:・゚☆
.・゜-: ✧ :- -: ✧ :-゜・.| ⋇⋆✦⋆⋇ ⋇⋆✦⋆⋇
⭒❃.✮:▹ ◃:✮.❃⭒ | ‧͙⁺˚*・༓☾ ☽༓・*˚⁺‧͙
.。*゚+.*.。 ゚+..。*゚+ | ☆.。.:* .。.:*☆
☆○o。 。o○☆ | -ˏ͛⑅ ‧̥̥͙‧ ̥ ̮ ̥ ⊹ ‧̫‧ ⊹ ̥ ̮ ̥ ‧̥̥‧̥̥͙ ⑅ˏ͛-
・‥…━━━☆•̩̩͙ Your Text •̩̩͙☆━━━…‥・
★・・・・・★・・・・・★・・・・・★
。☆✼★━━━ Your Text ━━━★✼☆。
【☆】★【☆】★【☆】★【☆】★【☆】
»» - - ⍟ - - «« | .・。.・゜✭・.・✫・゜・。
Hanging Stars Copy and Paste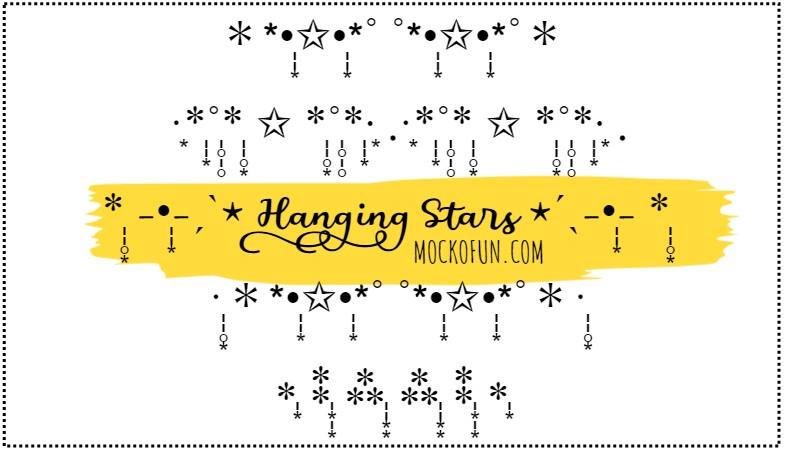 Cute hanging stars text art that you can use in text messages or text documents. You can also create hanging stars PNG with MockoFun.
**•̩̩͙✩•̩̩͙*˚ ˚*•̩̩͙✩•̩̩͙*˚* | ·͙*̩̩͙˚̩̥̩̥*̩̩̥͙ ✩ *̩̩̥͙˚̩̥̩̥*̩̩͙‧͙.·͙*̩̩͙˚̩̥̩̥*̩̩̥͙ ✩ *̩̩̥͙˚̩̥̩̥*̩̩͙‧͙.
*̩̩̥͙ -•̩̩͙-ˏˋ⋆ ⋆ˊˎ-•̩̩͙- *̩̩̥͙ | ·̩̩̥͙**•̩̩͙✩•̩̩͙*˚ ˚*•̩̩͙✩•̩̩͙*˚*·̩̩̥͙
༝̩̩̥͙ ༓༝̩̩̥͙ ⊹ ⊹༝̩̩̥͙ ༓༝̩̩̥͙| ⁎̩͙ ⁑̩͙̩͙ ⁂̩̩͙͙ ⁂̩̩͙͙ ⁑̩͙̩͙ ⁎̩͙ | -ˏˋ♥̩͙♥̩̩̥͙♥̩̥̩ ⑅ ⑅ ♥̩̥̩♥̩̩̥͙♥̩͙ˊˎ
﹥ˏˋ♡̩͙♡̩̩̥͙♡̩̥̩ ⋆ ♡̩̥̩♡̩̩̥͙♡̩͙ˊˎ﹤ | ˏ⸉ˋ‿̩͙‿̩̩̥͙̽‿̩͙ ‿̩̥̩‿̩̩̥͙̽‿̩͙ˊ⸊ˎ
In the same way, you can make an online text design with the MockoFun free text editor.
Create text effects, add text symbols and emoji, create stickers and text clipart images.
★ All About Stars
The Star is a very large ball of burning gas in space, that is usually seen from the Earth as a point of light in the sky at night.
This huge celestial body is made mostly of hydrogen and helium that produce light and heat from the churning nuclear forges inside its core.
★ Types of Stars [in Astronomy]
In astronomy, there are many star classification systems in use today. Here are some types of stars: Blue Stars, Yellow Dwarfs, Orange Dwarfs, Red Dwarfs, Blue Giants, Red Giants, etc. (Read More: link)
In reality, the stars are spheres. They do not have star-shape. Then, why did people use to draw shapes with five, six or more points to represent stars?
The star shape that we all know, is the end result of humans attempting to represent the twinkling of stars in images which do not move.
So, the star shape with points is the representation of star twinkle or star sparkle. The star shape is a symbol of the twinkling stars we see in the sky.
"Twinkle, twinkle, little star. How I wonder what you are."
★ Types of Star Shapes [in Geometry]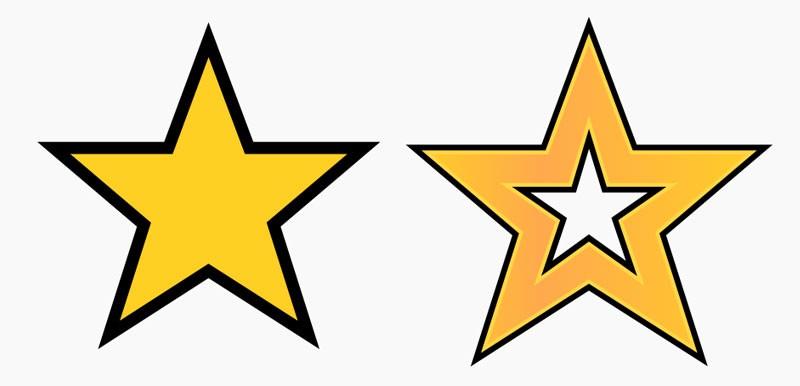 In geometry, the star polygon is a star drawn with a number of lines equal to the number of points.
The star geometric shape has a minimum of 3 points. The main types of star shapes and the star shape names are:
Pentagram ★, a five-pointed star polygon
Hexagram ✶, a six-pointed star polygon
Heptagram, a seven-pointed star polygon
Octagram ✸, an eight-pointed star polygon
Enneagram, a nine-pointed star polygon
Decagram, a ten-pointed star polygon
Hendecagram, an eleven-pointed star polygon
Dodecagram ✹, a twelve-pointed star polygon
Magic star, a star polygon in which numbers can be placed at each of the vertices and intersections, such that the four numbers on each line sum to the same "magic" constant.
Do you need more symbols to copy and paste? There are lots of text symbols not just star symbols, that you can integrate in your text messages.
9. Complete List of Text Symbols & Emoji ★☯💰😎
If you are you looking for other text symbols check out the list below.
Huge list with text symbols and emoji 🔱❤️️🍉 that you can copy paste in your text.
Symbolic meaning of stars is vast and complex, but it could be summarized into several concepts: divine, distant, miraculous, magic, outstanding, bright, good, guiding and enlightening. (Read More: link)
The spiritual meaning of stars is often referred to as a "symbol of hope and truth". Below you have a list with some of the most well known star symbols and their meaning:
Star of David, or Jewish Star, a hexagram symbolizing Israel, Judeans, and/or Jews. This is more a cultural, rather than religious symbol. Its six points stand for the six days of creation, and are also represent the six attributes of God: power, wisdom, majesty, love, mercy and justice.
The 4-pointed star: A four-pointed star is usually styled to resemble a cross and can be used to represent the "star of Bethlehem".
Star and crescent, an Islamic symbol
The Star (Tarot card), one of the Major Arcana
Druze star, a symbol of the Druze religion
Marian star, a six-pointed star used as a Roman Catholic symbol of celestial objects
Star of Lakshmi, a Hindu symbol associated with the goddess Lakshmi and her kinds of wealth. Formed by two squares that are centered at 45-degree angles, this represents the eight kinds of wealth: victory, patience, health, knowledge, nourishment, prosperity, mobility and riches.
Star of Ishtar or Star of Inanna (eight-pointed star) is a symbol of the ancient Sumerian goddess Inanna and her East Semitic counterpart Ishtar. Because Ishtar was associated with the planet Venus, the star is also known as the Star of Venus.
Rub el Hizb ۞, a common Islamic symbol in the shape of an octagram, represented as two overlapping squares, which is found on a number of emblems and flags.
In Chines tradition, the eight pointed star was a way to concisely depict the entirety of the Universe. It was believed that the Sky Emperor T'ai-Yi resided in a palace at the center of Heaven, at the top of the eight pointed star's axis, from which he ruled the eight divisions of Heaven.
Native American hope symbol is represented by the eight pointed star, that is enclosed in a circle and containing a circle. Eight is an important number in terms of achieving balance. The 8 pointed star symbolizes hope and guidance. A circle around other Native American symbols signifies protection.

alQuds Star, a star representing 'alQuds' (Jerusalem)
Haykal, a five-pointed star that represents the Bahá'í Faith
Five-pointed star is a divine symbol of oneness, the top representing human spirit whilst the other 4 signify the elements. It represents the connection bonding human spirit to Mother Nature. It can also symbolize a human body or incarnation of Jesus Christ.
Star of Life is typically a six-pointed colored-blue star with white borders. On its center, the Rod of Asclepius can be found. This symbol is popular in US logos authenticating ambulances, paramedics, and all other Emergency Medical Services or EMS personnel. Similarly, one can also see an orange star of life used by search and rescue personnel.
Pentad is a symbol most popular to Pythagoreans (they have made use of it to identify each other). The Pentad is a five-pointed star has different meanings like invulnerability, power, and life. Nicomachus, the Greek Philosopher who studied the pentad and its relationship with the Pythagorean ideas used to say that "Justice is five."
Nine-Pointed Star. In Christian symbology, the nine-pointed star represents the 9 fruits of the Holy Spirit that are listed in the Epistle to the Galatians. The Nine-pointed star is also a common symbol of the Bahá'í Faith that represents unity and completeness.
Nautical Star. The nautical star symbol is frequently encountered as an informal signifier indicating membership in the United States Coast Guard, United States Navy, or Marine Corps. The symbol recalls both the five-pointed star of the US national flag and the distinctive color pattern of the compass rose found on many nautical charts. The nautical star is also frequently used for tattoo ideas and designs. A nautical star tattoo was believed to keep a sailor on course, to guide a sailor home whenever he was lost in life or travel.
The 7-pointed star: A 7 pointed star is associated with the archangel Anael, it is also a symbol of shining bright.
Source Wikipedia: link
Resources