This list contains lots of free and cool Photoshop paint brushes. If you want to know how to use spray paint brushes check out one of my tutorials on how to create Snow Spray Paint Effect in Photoshop. To use a paint brush in Photoshop, just download the file/archive, load the ABR file in Photoshop and the brushes are ready to be used. In Photoshop go to the Edit>Preset Manager menu, press load button and upload your .abr file. Some of these paint stroke brushes can be used to create realistic oil paint effect in Photoshop.
In this list you will find all kinds of paint Photoshop brushes. Among the most popular brushes are the oil painting brushes, the watercolor brushes, the speed paint brushes and other Photoshop paint brushes. I also added some brush stroke brushes, ink splatter and paint splatter brushes.
Combine these oil painting brushes with Canvas Textures to create a realistic oil painting Photoshop effect.
You can create your own watercolor brushes using watercolor PNG images. Check out this free Watercolor Textures Photoshop pack that you can download for free.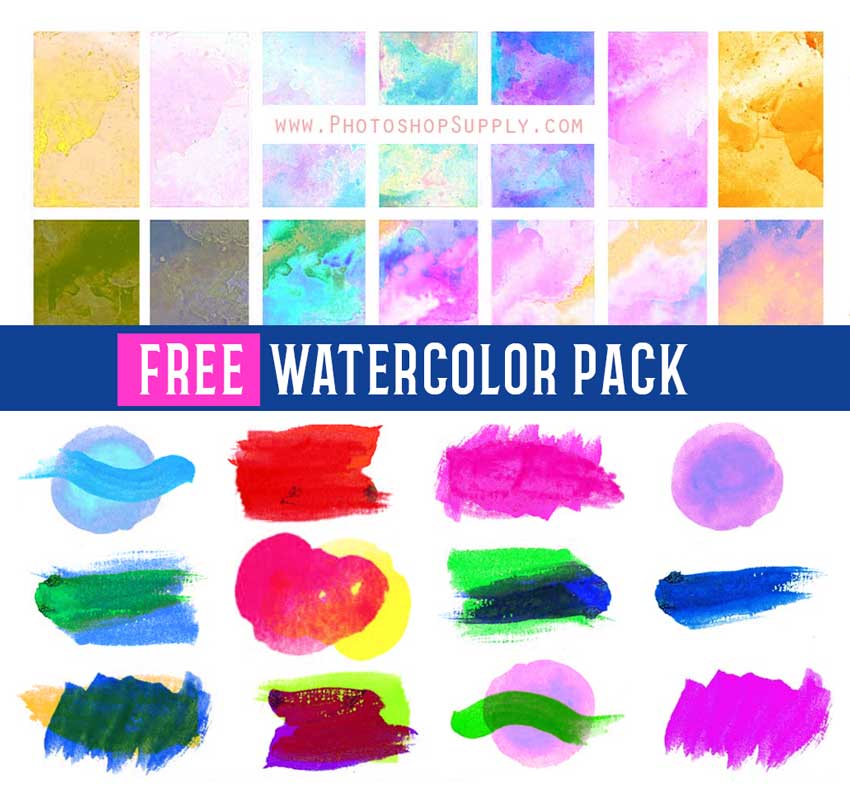 To create watecolor paint effect that looks authentic, you need to use realistic watercolor textures and combine them with your pictures. You can find all kinds of free textures for photoshop on this site.
For those of you that don't have Photoshop, there are lots of online tools that you can use to create a realistic watercolor effect online with 1-click.