Looking for a suitable material for your label? Check out our guideline below that will help you choose the best material for your labels.
Choosing The Right Materials For Labels: A Guideline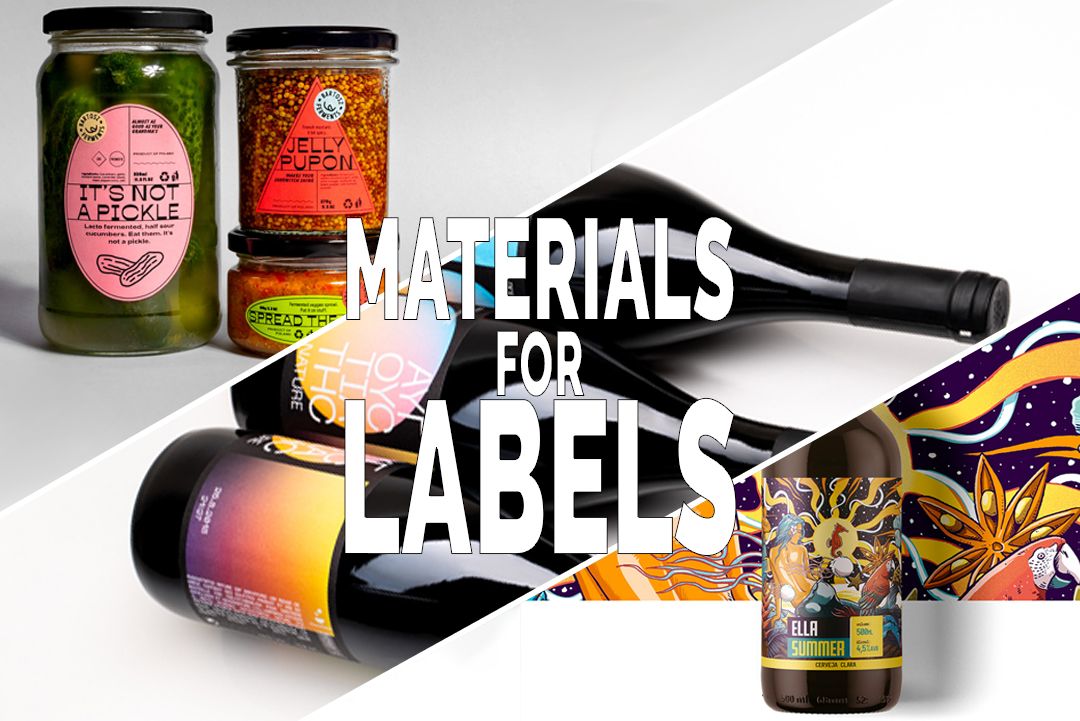 Having the right tools for the right job applies to every aspect of life. Even your labels. Using the right material for your labels is a very crucial part of the finishing of your product.
You may not realize it but using the right kind of material for your product accentuates the overall appearance - making it seem more professional and nicely put together.
You may be familiar with just paper labels, but the world of labels has more to offer than just that. While using paper labels is fine, you can still check out various other options that offer different finishes and features.

Using labels that fit your product makes its application seem seamless.


Things you use labels for: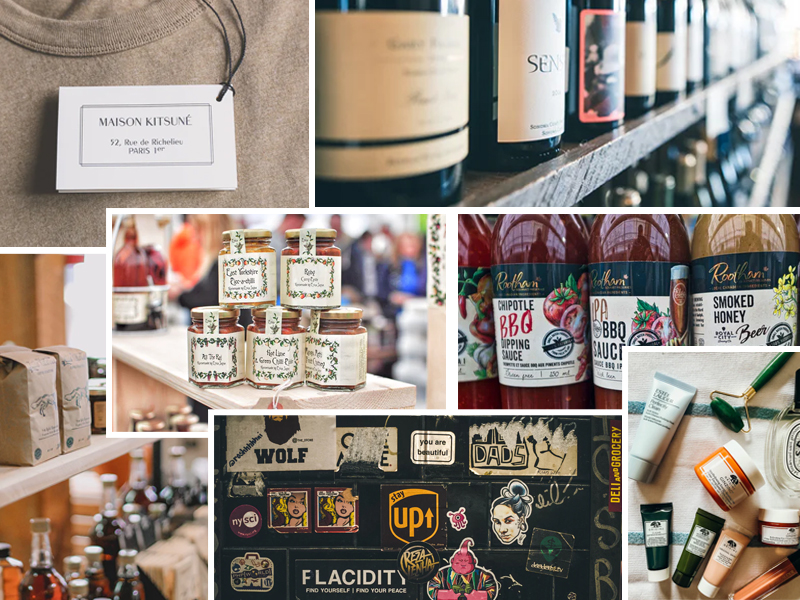 labels for clothing
labels for jars (jams, pickles, canned fruits, honey, etc)
labels for bottles (alchoolic or non-alchoholic like wine labels, beer labels, etc.)
labels for pantry (flour, sugar, pasta etc.)
labels for school (name labels for kids, school supplies, notebook cover, etc.)
labels for cosmetics (lip gloss, balms, soap labels, etc.)
labels for mailing and shipping
And these are only a few examples of custom labels for different things.
To help perfect your labels, we have put together a detailed guideline to tell you all you need to know about different types of labels and what are labels made of. Depending on the purpose of the label you might choose a different label material. So, let's see what materials are available for labels.
Let's get started.
What material are labels made of?
Types Of Materials Labels
When it comes to the material of labels, there is a wide range made to cater to a specific group of products. Whether you use the best blank laser labels or not, the right label design will make the product's overall appearance look better than choosing any random label.
We noted below all the major types of labels that you can choose for your product.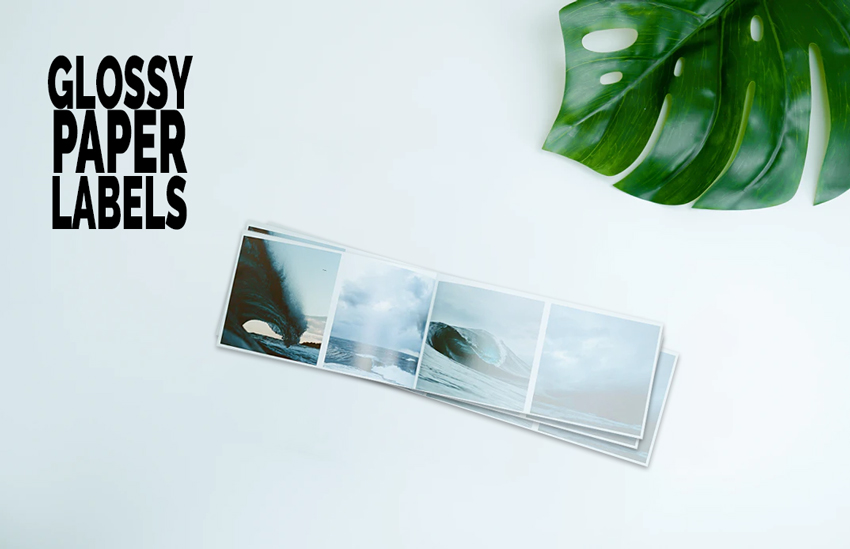 If you're looking for labels for your company brochures or a wedding, then you might like gloss materials.
This kind of material has a smooth, shiny, and bright finish, which makes it look very decorative and professional at the same time. It's one of the most common types of sticker paper or label paper. You can even create engraved effects on it for a textured look.
It allows you to follow a particular style while drawing attention to the information simultaneously, which makes it an excellent choice for special occasions.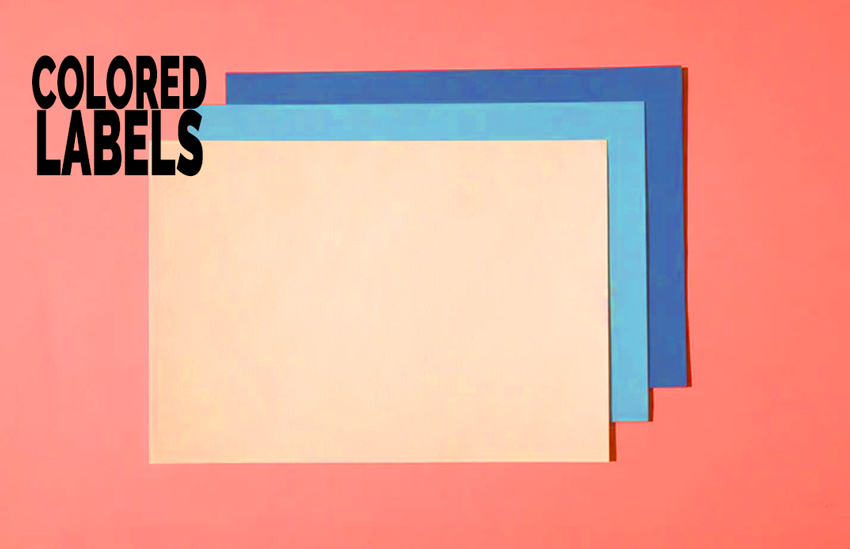 If you are looking for a unique stylized appearance that will stand out, you can go for a label made using colored material.
Colored Labels are a great way to catch attention and make an impact. You can choose any color you want from the color palette for the label to match your product. It is a way to draw attention to any critical information you want the customer or user to pay attention to. You can step it up a notch further by using a luxury or decorative finish.
Using company-specific brand colors is also a great way to create a long-lasting impression. You can add photoshop effects on your company logo or other icons to make the label stand out from the crowd.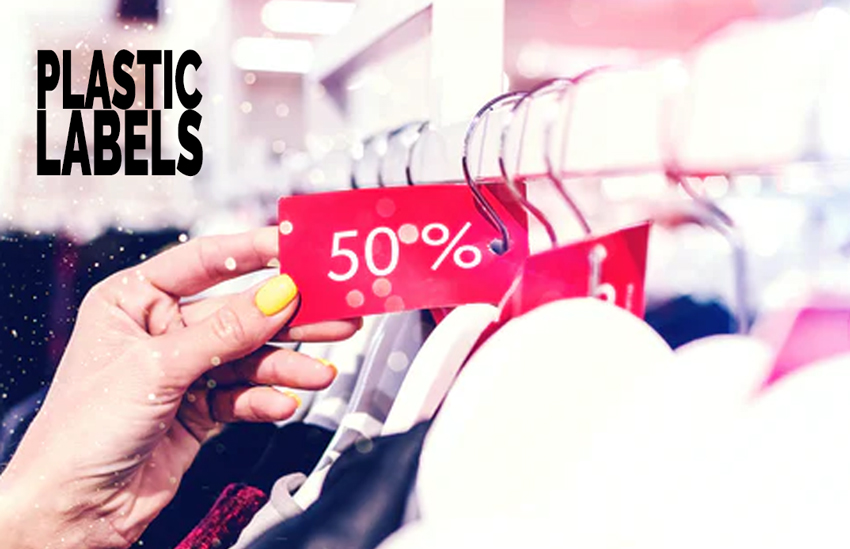 Synthetic labels offer you a lot of features that traditional paper materials don't provide. They are both waterproof and durable, which makes them great for a large variety of label applications.
Their long-lasting property makes them an excellent choice for products that need to withstand a harsh environment that other labels can't endure.
They are great for labels for unusual surfaces like generators or any outdoor product. Between polypropylene and polyester labels, polypropylene labels is thicker but offers more flexibility than polyester.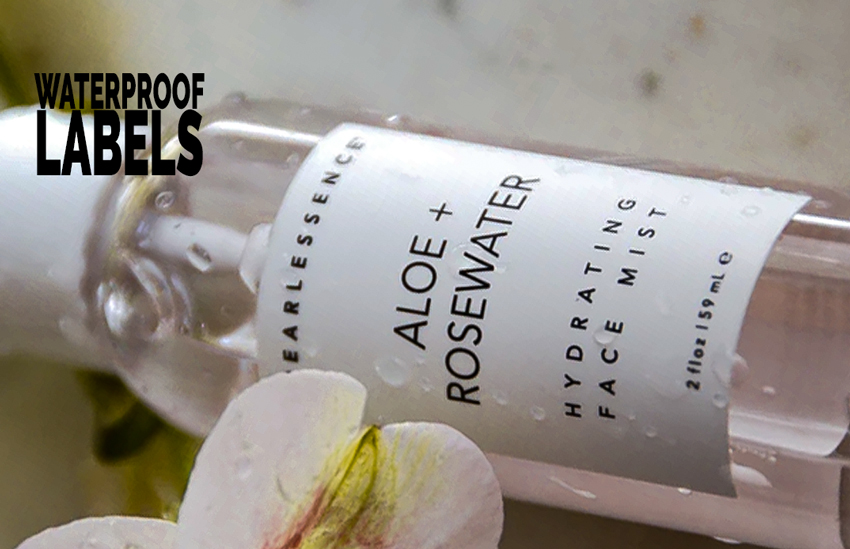 Waterproof labels are made with polyester or polythene that can withstand environments with prolonged exposure to moisture.
This is why they are commonly seen in products used in bathrooms, kitchens, or outdoor areas—such as- cosmetic products, drink or food products, gardening tools, etc.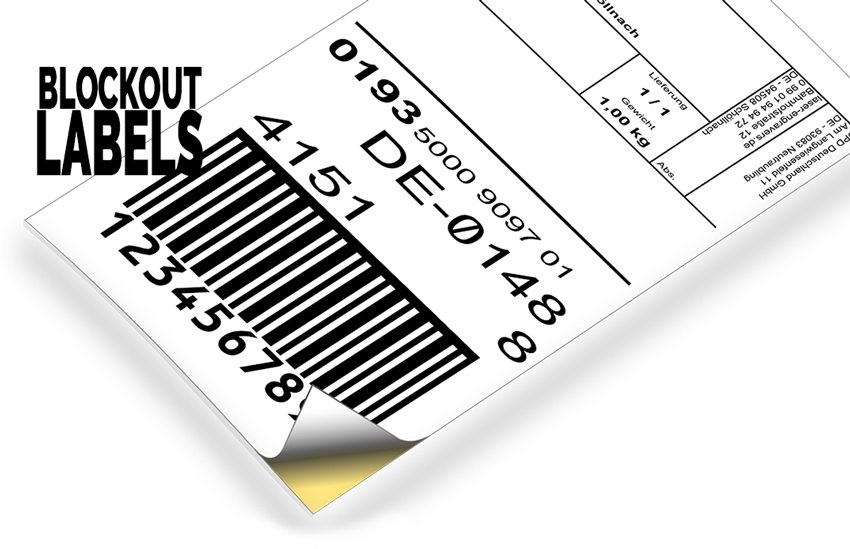 If you're looking for a label to cover up back-dated information, mistakes, or existing labels, then opaque material is the one for you.
Just like the name suggests, this material is opaque in nature. Meaning they don't transmit light and are not see-through.
This makes them a great option for reusing old materials or packages, correcting mistakes, updating price or other information, or preventing any previous design from overlapping with your label information. It acts as a perfect blank canvas.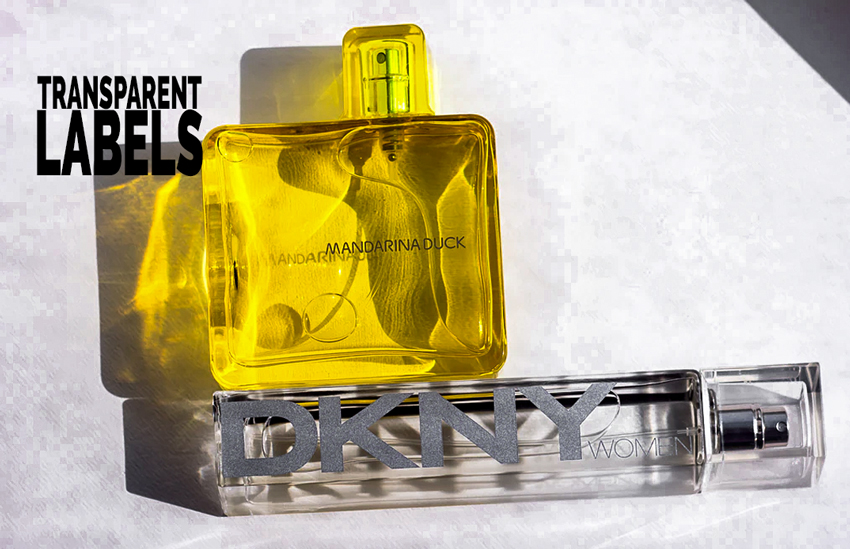 If you are looking for a label that won't cover up your product surface, a transparent label will do the job for you.
This kind of material is see-through, so it won't cover the area that it is put on. It is perfect for transparent objects like glass bottles and jars, windows, etc. It also comes in handy when you're having trouble with color matching. It will blend right in. It is also great for decorative surfaces that you don't want to cover up.
That is why these labels are trendy for packaging decorative products or branding on items. It's often used to label glass jars and bottles or put up addresses in envelopes or wedding invitations or business cards.
To design the best labels, the graphic designers usually use software like Photoshop, Illustrator or InDesign. You can make your own business cards, labels or stickers with Photoshop. Check out these resources:
Business Card Template Photoshop Tutorials
Badge and Label Template Free Download

Premium Quality Materials for Labels

While using the labels mentioned above is fine, if you are looking for an extra luxe look and finish, you should go for premium quality materials. It might be a bit pricey than regular labels, but these materials are meant to serve a clean-cut appearance with an aesthetic appeal.

We noted down a few of the types below-

Matte premium paper labels

This kind of label is made with high-quality premium paper with a unique coating that creates a very sharp, high-resolution print. This kind of label is excellent for professional packaging and documentation.

Gloss white labels (photo quality paper labels)

This kind of label is excellent for high-resolution printing designs due to the high-quality glossy finish. They are perfect for printing photographs or any detailed design.

Silver metallic polyester labels

This kind of label is made with matte metallic silver polyester, which makes its finish very eye-catching. Its durability and finish make it very popular. It is often used for high-end electrical or electronic goods.

In Conclusion

Now that you know all about the types of label materials, you'll be able to decide which material will suit your brand and purpose best.

The product labels are useful in building your brand imagery along with other graphic elements. If you want to sell your work read our article on how to make money as a graphic designer online.

We hope you found this article helpful. We tried our best to analyze every label material to show the core difference and which one is best suited for you.
Next Post
Happy Easter Day Photoshop Free Resources