This new line shape pack contains 16 divider lines with different styles and shapes. The most common used are the dotted line and the dashed line so you can find them on this CSH file. But there is also a line made of stars and other lines made of different shapes. You can see them all in the preview image.
The line shapes are really easy to use and a useful resource for designers. You can resize them and change their shape in no time. Download now!
Download and install the CSH file by dragging it into your Photoshop oppen application. The Custom Shape Tool has now these vector line shapes added in the dropdown list, ready to be used.
Line Shape for Photoshop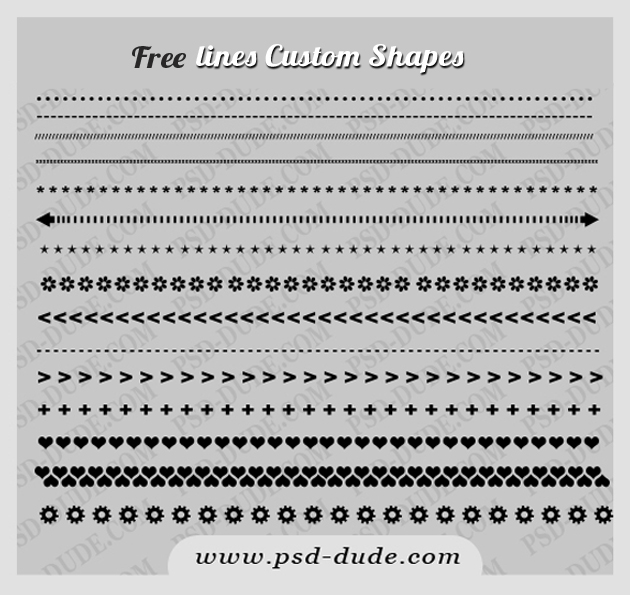 Info and License
This is a CSH file made with Photoshop CS4 so if you have this PS version or a higher versions, this file will probably work just fine. These line custom shapes can be downloaded by all our registered users. They are free for personal and commercial use with attribution to our blog.
If you use them you must credit us and put a link back to our blog. The redistribution/selling this file on other websites is not allowed.
Check out our tutorial on how to draw a line with Photoshop to find out how to create your own line brushes and line shapes.
Next Post
Over 50 Sand Textures Free Download