Wondering how long does it take to learn Photoshop? Discover how long it takes to master Photoshop with this comprehensive guide. Learn the basics in 2-3 months, advanced techniques in up to 6 months, and tips for efficient self-learning. Unlock your creative potential today!
⚡What is Photoshop?
Photoshop is a powerful and widely-used raster graphics editing software developed by Adobe. It provides a comprehensive suite of tools and features for manipulating and enhancing digital images, as well as creating stunning graphics and artwork.
Users can perform tasks such as: retouching photos, adjusting colors and contrast, removing or adding elements, and working with layers to create complex compositions. Photoshop is also utilized for various design applications, from web design to print media, thanks to its versatility and support for various file formats.
⚡ How Long Does It Take to Learn Photoshop?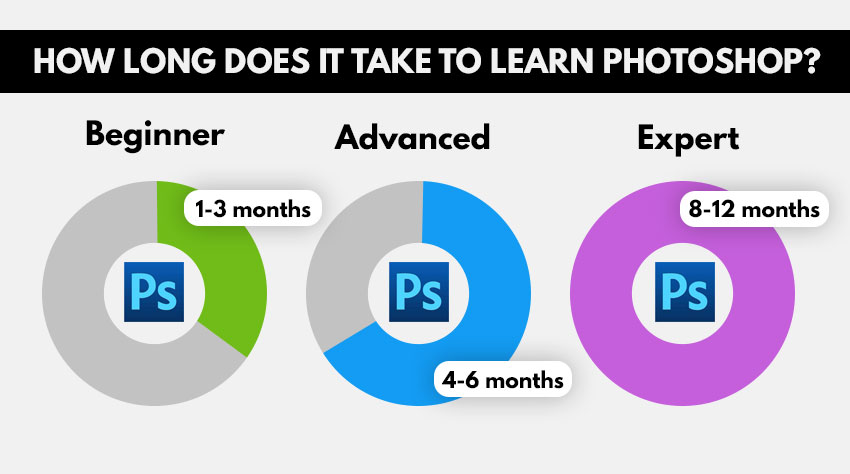 There are many articles on how to learn Photoshop online but the answer to how long to learn Photoshop is not that precise. While learning Photoshop from an online course may be timed, becoming an expert depends on your learning style and speed of acquiring the knowledge.
From my experience it takes between two and three months to learn the basics of Photoshop.
Most students become experts in a couple of months, especially those interested in design. So, in your case it might be one, two, three or even six months to learn Photoshop.
⚡ How long does it take to learn advanced Photoshop?
Again, from my personal experience it can take you up to 6 months to learn advanced Photoshop techniques. One of the most challenging part is creating Photoshop actions, scripts and plugins. For that you will also need coding skills like JavaScript.
⚡ Is Photoshop Hard To Learn For Beginners?
The difficulty of learning Photoshop can vary depending on your prior experience with graphic design and image editing software. For beginners, it can be somewhat challenging due to the software's extensive features and tools.
You can learn the basics of Photoshop relatively quickly. As you gain experience, you can gradually explore more advanced techniques and features. Many online tutorials, courses, and resources are available to help you master Photoshop.
⚡ Why Is Photoshop so Hard To Use?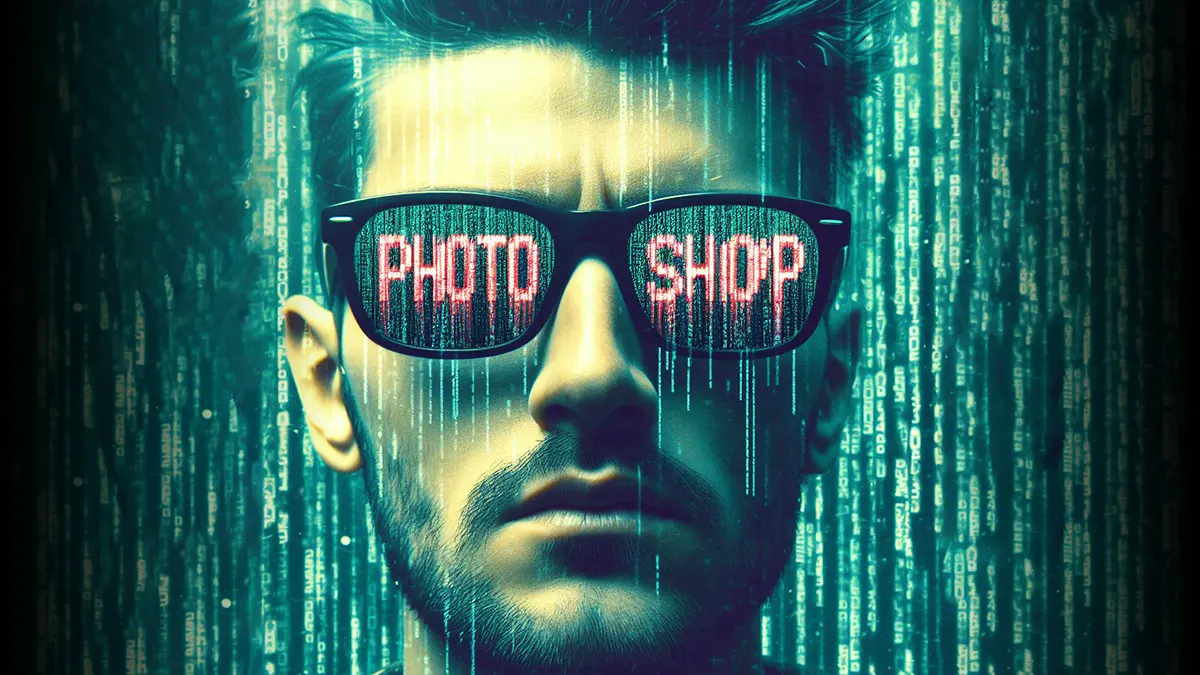 Photoshop can be hard to use especially for beginners due to its complexity. Photoshop is an incredibly powerful software with a wide range of features and tools for image editing and graphic design. The sheer number of options and settings can be overwhelming for beginners. Learning to use Photoshop effectively can take time, as you need to understand various concepts such as layers, masks, blend modes, and more.
Another reason is the Photoshop user interface. While Adobe has improved the Photoshop user interface over the years, it can still appear cluttered and daunting to new users especially if they are used to online graphic design software like Fotor, MockoFun, Canva, etc.
⚡ Why Is It Important To Learn Photoshop?
Learning Photoshop is important because it equips individuals with a versatile and highly sought-after skillset. It opens doors to creative expression, whether in graphic design, photography, or digital art. Moreover, Photoshop proficiency is increasingly valuable in today's job market, as it's essential for various industries, including marketing, web design, and multimedia. By mastering Photoshop, individuals gain the ability to bring their ideas to life, enhance their career prospects, and contribute to visual storytelling in a digital world.
People are interested in how to learn Photoshop fast.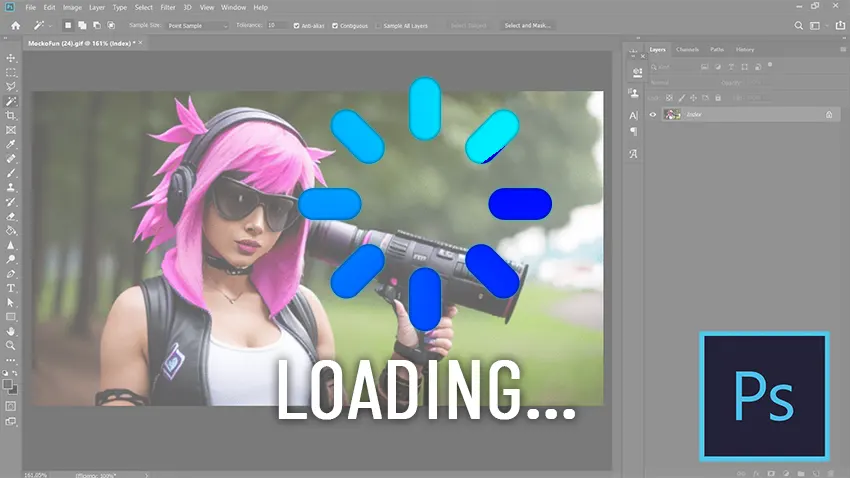 There are many people who want to learn Photoshop like for example: graphic designers, photographers, content creators, digital artists, small business owners, job seekers, individuals pursuing personal projects, educators, students, etc.
Students are increasingly embracing Photoshop as a valuable creative professional skill. The lack of time is always a big problem. So, lots of students use professional writing services like CustomWritings to help with late deadlines. This approach allows them extra time to dedicate to studying Photoshop, recognizing that mastering this graphic design software can't happen overnight.
Students use images in research paper, so it's important to know how to make custom graphics, charts and other visuals using Photoshop. And, even if working and studying at the same time can be quite difficult, in the end it will be worth it.
⚡ Learn Photoshop for Beginners
People usually ask me "Can I learn Photoshop on my own?" And the answer is "Yes, you can."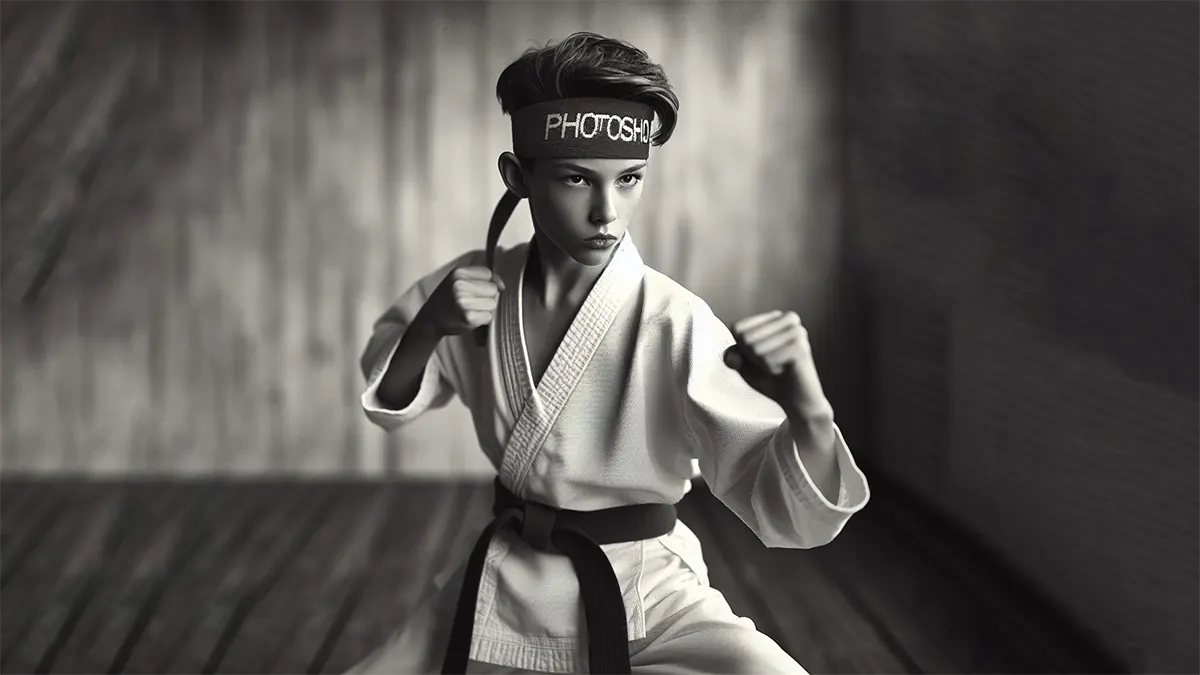 To learn Photoshop quickly requires a focused approach and consistent practice. Here are some steps to help you learn Photoshop efficiently:
1. Get the Software
If you don't already have Photoshop, the first step is to subscribe to Adobe Creative Cloud and download the latest Photoshop version. You can get a cheaper Adobe which is great especially if you are a student.
2. Set a Learning Plan
Create a learning plan with specific targets. If your objective is to become an expert, you will need expert training at some point in your journey. Review and adjust your objectives regularly, enjoying the small wins derived from learning new skills.
3. Learn the Basics
Learning Photoshop fast is to familiarize yourself with all the tools and features that this great software has to offer:
Start with the absolute basics like the Photoshop interface, tools, and panels.
Understand essential concepts like layers, masks, and basic editing functions like filters and adjustments.
Learn how to use the Photoshop presets: brushes, patterns, styles, gradients, etc.
Work with Photoshop actions to automatize your projects.
Familiarize yourself with keyboard shortcuts to speed up your workflow.
4. Improve Your Graphic Design Skills
While graphic design knowledge is not a prerequisite for Photoshop learning, having these skills can make a huge difference. Some graphic design concepts are important in advanced Photoshop projects.
Understanding design principles like composition, balance, contrast, alignment, color harmony, etc. is very important for any person that wants to create visual graphics. Also, you have to know how to combine letters and different fonts, how to create a color scheme for website, how to master the psychology of logo design and so on.
5. Read/Watch Online Tutorials
There are countless online tutorials, both text and video, that cover every aspect of Photoshop. Best places to learn Photoshop include websites like Adobe's official site, YouTube, Udemy, and Lynda where you can find comprehensive tutorials.
Start with beginner Photoshop tutorials and gradually move to more advanced topics. Consider enrolling in an online Photoshop course that covers Photoshop from beginner to advanced levels. You will find more details about Photoshop tutorials & courses in the next section of our article.
6. Practice Regularly
Learning Photoshop is like learning a new language; practice is crucial. Try to apply what you've learned by working on small projects, even if they are just for practice. Don't be afraid to experiment with different tools and techniques. Photoshop is a creative tool, and you'll learn a lot through trial and error.
7. Use Photoshop Resources
Take advantage of the numerous Photoshop resources available online. These include brushes, patterns, actions, and templates that can save you time and enhance your work.
8. Join Communities
Participate in Photoshop forums, communities, or social media groups. You can get feedback, learn from others, and even collaborate on projects.
9. Stay Updated
Photoshop is continually evolving, so make sure to keep up with the latest features and updates. Here is a complete Photoshop version list that might help you learn more about Adobe Photoshop.
10. Be Patient and Persistent
Photoshop is a powerful and complex tool, and it may take time to become proficient. Don't get discouraged; keep practicing and learning.
11. Test Your Skills
Photoshop is an art whose skills depend on your commitment to learning and willingness to try. Like any other form of art, practice makes you a better artist. Test your skills working on mini assignments for clients online. Join online job markets like UpWork and Fiverr to find small paying tasks to exercise your Photoshop skills. Learn how to make money as a graphic designer in 2023 from this article that covers pretty much all there is to know about the subject.
⚡ Learning Photoshop Online Free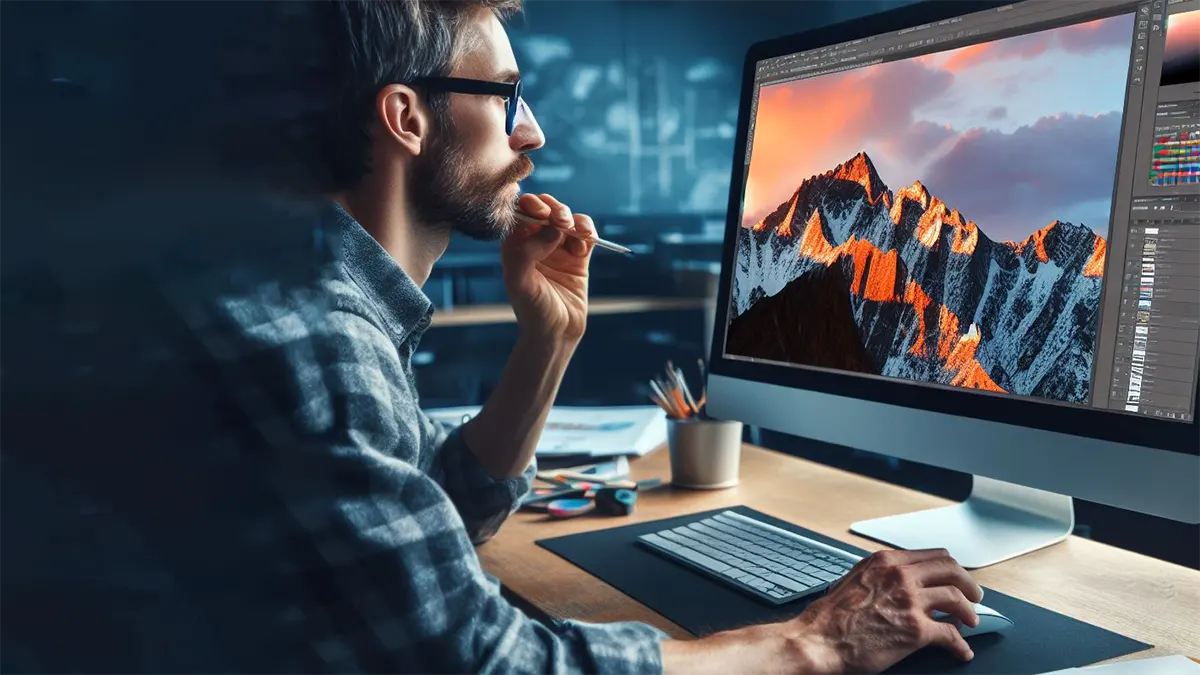 1. Through an Online School
You can learn Adobe Photoshop on free learning platforms such as Udemy and Khan Academy. These institutions offer self-paced courses for learners globally and are designed for all levels.
For instance, Udemy has several Photoshop courses for beginners and advanced level training for experts. Although one can choose to acquire a paid certificate after the course, you can audit the course for free and gain sufficient knowledge. Besides, free learning institutions have special arrangements with renowned academic institutions, creating connections with students globally. You can acquire a certificate from Harvard through EDX or Coursera to boost your resume.
2. Free Online Tutorials
Adobe Photoshop is not as hard to learn as you might think. The company provides thousands of free tutorials for all levels, from amateurs to experts. The best site to learn Photoshop is probably the Adobe website. Starting with Adobe tutorials gives you access to the developers' perspective of the Photoshop environment.
Besides, starting from the sources is practically the best approach to acquiring new skills. Adobe's tutorials are comprehensive and easy to follow. They are designed to guide users through the most basic functions with a systematic advancement toward more challenging tasks.
The list with best websites to learn Photoshop for free includes our website. Here on PSDDude we have been writing Photoshop tutorials for over 15 years now. There are lots of learning Photoshop for beginners tutorials to start with.
3. Expert Training Video Tutorials
You can also learn Photoshop online from the experts on social media. YouTube is perhaps the most accessible platform to new learners, offering thousands of free lessons from Photoshop experts. YouTube photoshop tutorials are great!
However, Photoshop experts also share helpful details on other platforms including TikTok and Twitter. You can learn useful hacks by listening to the experts and adopting their unique strategies in your learning journey. Challenge yourself by emulating the best designers and reproducing their works. Mimic their style until you find your own.
4. Self-training
One of the best ways to improve Photoshop skills is through practice. Explore the Photoshop workspace during your free time to familiarize with the features. Try working on your own and allow yourself to make mistakes; unlike a college or online school, self-training has no timeline or limitations. The learning is self-paced with no guiding instructions.
There are lots of ways to learn how to Photoshop on computer. I myself am a self-taught Photoshop user. What I found out over the years is that self-taught developers become experts in creativity and innovativeness.
Know you know how long does it take to learn Photoshop, plus some useful tips on how to start your learning process. You also have a list of useful tips to get started with Photoshop.
If you are interested in graphic design I suggest you read How to become a graphic designer article; it will help you find the best solutions for your career.