If you have thought about becoming a graphic designer, but you don't know what it takes, in this article I will try and reveal a few tips that might help. I've been a graphic designer for over 15 years and I've picked up a few things along my graphic designer career path which I will share with you.
You will surely be glad to know that it's never too late to learn a new skill! Education is not just for the young, and there's always a way to learn something new.
Steps to Becoming a Graphic Designer
Basically, to become a graphic designer you have to take these 5 steps:
Earn a degree in graphic design
Find and follow a graphic design course
Learn the most used graphic design tools
Study graphic design principles
Create your own projects to develop your graphic design skills
Build a graphic design portfolio to showcase your work
1. Earn a Degree in Graphic Design
A Bachelor's in Graphic Design that schools offer are a Bachelor of Arts (BA) and a Bachelor of Fine Arts (BFA). Students learn how to use the most important graphics software like Photoshop, Illustrator, etc. They also learn graphic design theory, graphic design principles, etc. You can get a degree in graphic design at liberal arts colleges, large universities. It is even possible to earn a degree in graphic design online via distance learning.
2. Find and Follow a Graphic Design Course
You can become a professional graphic designer without a Bachelor's degree in graphic design. There are lots of online graphic design courses with certificates.
If you are artistically inclined with a creative eye, you may enjoy adding a new string to your bow by learning about illustration motion graphics for example. We will discuss motion design in greater detail and tips you can apply to become even better at it. The great thing about education in this modern age is just how accessible it is. The remote learning is opening up new opportunities for people of all backgrounds and skill levels. Whatever you are inclined to learn, however you may have restricted in your education in the past, now anything is possible.
3. Learn the Most Used Graphic Design Tools
It's important to learn how to use graphic design tools like Photoshop, Illustrator, InDesign, After Effects and online tools like Canva, MockoFun, etc. To get hired as a graphic designer you need to master at least 2 of these tools.
4. Study Graphic Design Principles
You can start learning graphic design at any time but, the sooner the better. So, many teenagers that are interested in visual arts are learning graphic design since High School.
By discovering and developing new abilities, you will sharpen your skills and create amazing artworks for your graphic design projects.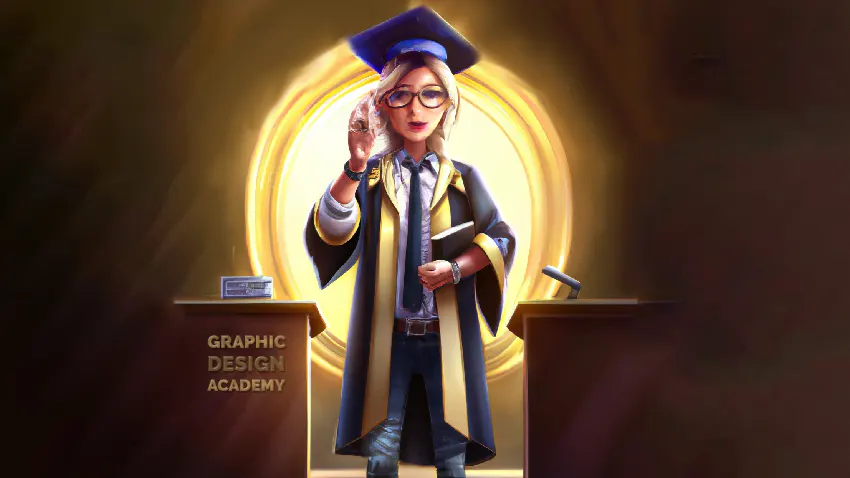 Graphic Designer Education Requirements
To be hired as graphic designer by an important agency, you will most probably need a degree in graphic design from an university or an art college. As a quick alternative to that, you can attend online graphic design courses with certificates.
So, do you need a degree to be a graphic designer?
NOT Necessarily. You do not necessarly need a degree in graphic design to become a Graphic Designer. To be hired as a graphic designer in big important companies you might need a degree, diploma, or certification in graphic design. But, most employers are more interested in your design skills, portfolio and experience.
So, can I be a graphic designer without a degree? The answer is YES. Most of the freelance graphic designers do not have a degree in graphic design. In real world talent, skills, a good portfolio and experience are all most important than a degree.
Become a Graphic Designer in 3 Months
You can learn the basics of graphic design and how to work with a graphic design software in just a few months. Like in any other field, it all depends on your skills, talent and the amount of effort you put into learning new things.
How to Become a Graphic Designer Without a Degree
To become a self taught graphic designer you must follow these steps:
Get familiar with the graphic design industry
Decide which graphic design field works best for you: illustration, vector art, animation, photo manipulation, etc.
Learn the graphic design principles of the field of your choice
Invest in a computer, graphic tablet, etc.
Learn the software by following online tutorials & courses. To make vector illustrations learn Illustrator, to create photo manipulations learn Photoshop, to make animations learn AfterEffects, etc.
Gain experience by creating graphic design projects. When you feel prepared start freelancing and/or find internships.
Build an online portfolio to showcase your best works.
What qualifications do I need to become a graphic designer?
Many people ask what are the graphic designer requirements skills. So let's see exactly what top 5 skills does a graphic designer need.
As with any job, the first condition for becoming a successful graphic designer is to really love what you are doing. Aside from that, here are some graphic designer skills that would really help you on your career path as a graphic designer:
Creativity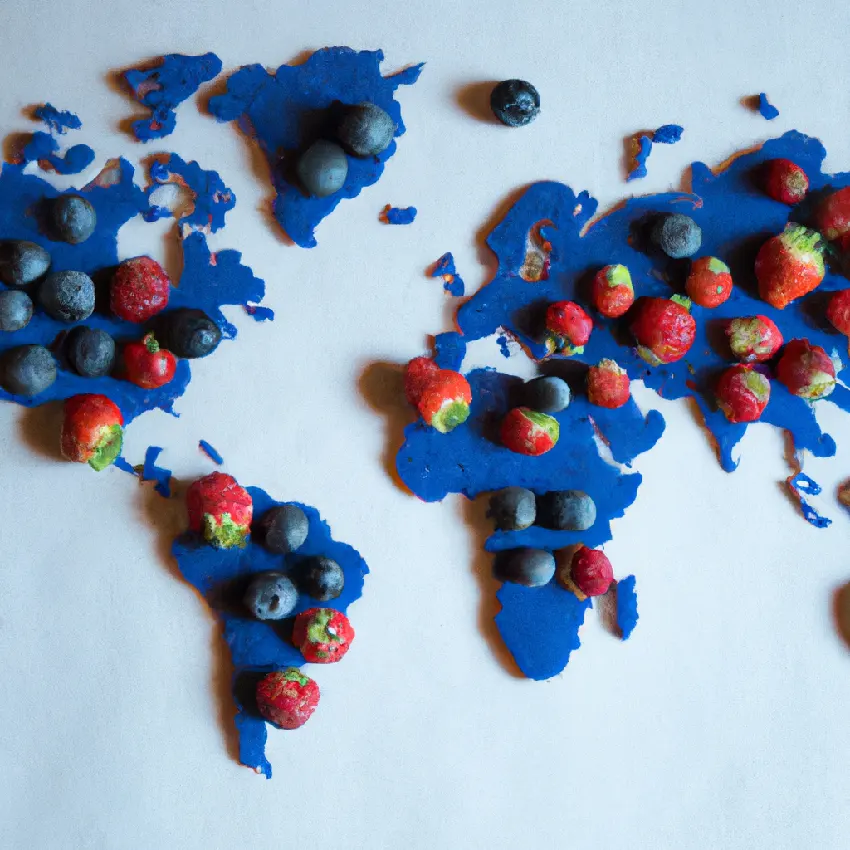 Doing graphic design requires that you find solutions for your client and you have to come up with new ideas all the time. Creativity is what will make you and your work stand out from others.
Communication
Being able to listen well, process feedback, and explain design elements without getting technical will give you a big advantage. A lot of people don't know how to talk to clients, but being able to listen, understand and talk to your clients is a crucial skill if you want to be a graphic designer.
Software Knowledge: Photoshop, Illustrator, GIMP, etc.
Most graphic design job postings require up-to-date knowledge of one of the major graphic design tools like the latest version of Adobe Photoshop, Adobe Illustrator, etc. However, even knowing how to use free online graphic design tools like Adobe Express or MockoFun will get you started with enough knowledge to land the graphic design job of your dreams.
Knowledge and Understanding of Typography
Almost all graphic design jobs you will get will involve the use of some kind of text message. What font, what size, what color - this are questions for which you, as a graphic designer, will have to find the answer. So, understanding the various terms and principles of typography can take your designs to the next level.
Excellent Time Management and Organisational Skills
Working with clients as a graphic designer you have to make sure that you deliver all the projects in time. The quality of the work is very important but also the delivery time.
Sometimes you might work with different clients, different project requirements, different due dates, so you must be very organized.
Attention to Details
It is very important, some might say even crucial to pay attention to details. The quality of your work is determined first of all by your talent. But, the attention that you pay to details like alignment, font pairing, color scheme, blending elements together, etc. are equaly important. Every detail no matter how small can make the difference.
Coding Skills
Some of the graphic design jobs might require coding skills. In web design for example it's important to know Html, CSS, WordPress, Elementor, etc. To make Photoshop plugins and scripts you need to know Javascript.
Problem-Solving
When working on a graphic design project, you have to identify all the possible problems and to make the best decisions for you and for your client. In the end, the result is the one that counts for the client but also the whole experience in working with you.
How many graphic designers are there?
While I can't really give you an exact number of how many graphic designers there are out there, I can tell you that in the US alone, there have been around 265,000 new graphic design job postings in 2021.
What types of graphic designers are there?
Graphic design is such a wide and diverse field. Here are a few different types of graphic designers and what they do:
Web Design
Probably one of the most wide spread type of graphic design is web design. This is the design of web pages. Usual challages of web design have to deal with capturing the essence of the client's brand and transposing it into web pages. At the same time usability, readability and other factors need to be taken into account besides the aesthetic concerns. Also, knowledge of web technologies and basic programming skills might help here.
UI and Interactive Design
One step further from web design, the design of user interfaces and interactive design deals mainly with designing for mobile apps.
Advertising and Marketing Design
Visual advertising and marketing are employed by almost every organization in the world, whether to develop an internal brand identity or to attract customers. This is probably one of the oldes form of graphic design.
Motion Graphics and Animation
Deals with animating visual media. Motion graphics and animation, as a relatively young subject in graphic design, provide fascinating opportunity to combine technical and artistic talents.
Packaging Design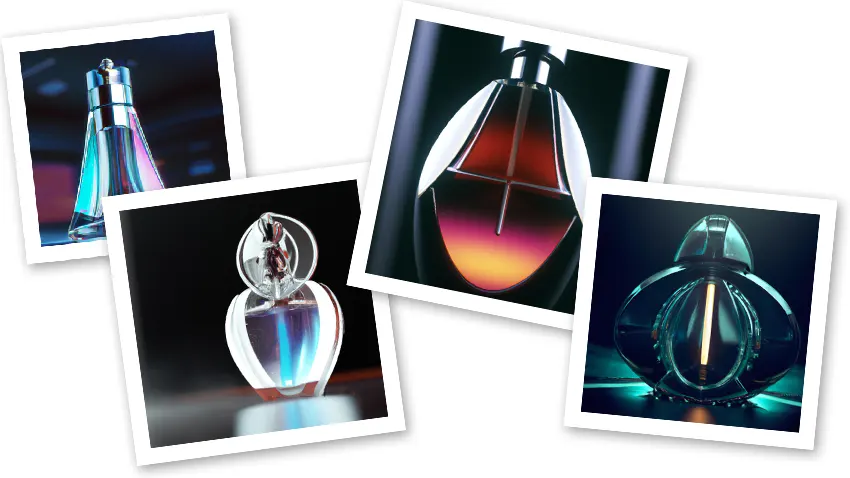 Product packaging may be seen everywhere, from the food we consume to the electronics we buy. A profession in packaging design allows you to use ad design's creativity and branding tactics, as well as the technical components of manufacturing, 3D mockups, and printing.
Game Design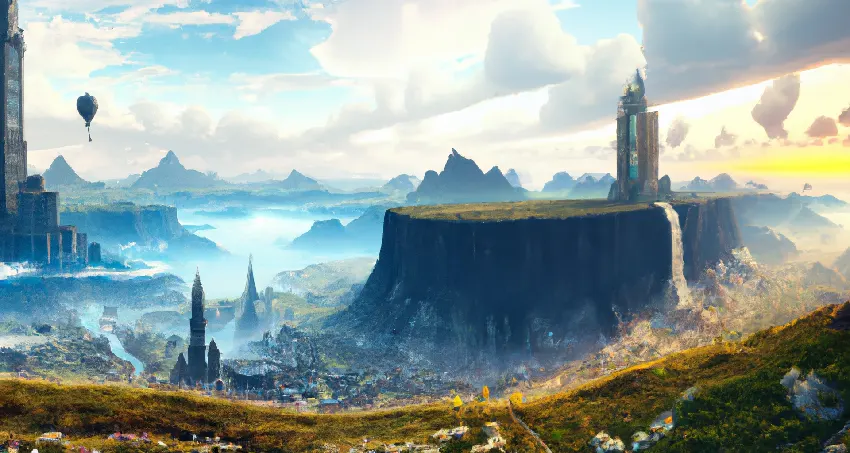 Game design, like UI and motion graphics, is at the cutting edge of technology and imagination. The look and feel and atmosphere of video games is a crucial factor for a game's success.
Illustration
The cornerstone of most artistic techniques, particularly illustration, is drawing. As a graphic artist, you'll be able to develop visual identities, cover art, and more while using fundamental concepts of form, color, and composition.
Publication and Typographic Design
Designers in this sector concentrate on the creation, organization, and administration of mass-produced visual media. This includes books, magazines, and other media. Publication and typography designers produce unified visual media by honing their talents in printing, editorial layout design coordination, and typesetting communication.
How much money does a graphic designer make?
If you are thinking of becoming a graphic designer and making that your career, for sure you're interested in how much money a graphic designer makes.

For US graphic designers, the average salary for graphic designers was around $50,000/year and around $25/hour.

Besides being an employee there are many ways you can diversify your income as a graphic designer. In one of my old posts I was talking about how to make money as a graphic designer where you can find information about all the oportunities you get as a graphic designer.
Once it's clear to you what kind of graphic design career you want to pursue, you will have to plan your next steps. What kind of skills to develop, understand all aspects of the particular type of graphic design chosen, how to make a graphic design portfolio, what kind of graphic design jobs to apply to, decide the graphic design project pricing, etc.
Let's say you want to become a motion graphics designer. Here's what you should consider:
Becoming a Motion Graphics Designer
What is motion graphics design?
As the name indicates, motion graphics include a moving element, such as the iconic shooting star that flies across the top of the Walt Disney Studios emblem or the three stars settling in over the Paramount mountain.
Motion graphics designers, often known as motion designers, produce artwork for the web, television, and movies. This includes movie snippets, trailers, advertising, title sequences, and so on. To bring their concepts to life, they employ visual effects, animation, and other cinematic methods. They create animated images.
Becoming a motion graphics designer can turn into a fantastic career and it's easy to see why it's becoming such a popular vocation as it combines an element of creativity along with the opportunity to make some good money. It will take time, effort and commitment but it will open up a whole new path of opportunity and adventure. The skills you will develop can be used in a number of different industries, from advertising to television commercials, tech videos to explainer videos. Clearly just this one skill will take you far in many different directions.
The Roles Within Illustrative Motion Design
There are various roles within a motion design team. Learning more about these roles will help to refine your skills to fit a certain part of a team.
Scriptwriter: Various different kinds of videos need scriptwriters to create the written content to support the video creation. Once a script is written, it needs to go to copywrite before being translated into a storyboard layout for internal use with the motion design studio...

Storyboard artist: A storyboard is like a comic book strip of draft drawings which helps the whole team to visualise the content of the video in order to make any changes before animation is started. Then it's time to think about the design.

Designer: A designer will take the sketches that are part of the storyboard and add some flesh to the bones. They will consider the style and look of the video and start to create some style frames, taking the design across the drafts of the storyboard. Then it's time to bring the designs to life with some animation.

Animator: This may the role that you are most interested in and within these roles are more niche experts that specialise in different kinds of animation. You can work as a character animator, a motion graphics animator or a VFX animator.
Evidently there are various skills you can nurture to become involved in a motion design team in one way or another.

But do you have what it takes to make it?

Here are some suggestions to get you started:
Tips for Learning Motion Graphics
It will take time and commitment but with some determination and by following a few useful suggestions from the experts, it's possible to make your dream of becoming a motion graphic designer and reality. Let's consider some of the top tips:
Watch and practise, practise, practise. It's not enough to watch YouTube videos and tutorials. Put what you see into practise, even practising while you're watching. You need to put some work in keep up with your practise. Watch, pause, and practise. Learning is achieved through doing, not just watching.
Don't get disappointed. No matter how many tutorials you watch or practise you put in, you are going to make mistakes and mess up at times. That's normal and even though it's a struggle at the time you are going to learn a lot from your errors. Be patient and look to the future, focus on improving and progressing. Over time, quality will come, and you will be grateful for the lessons you learn from the times you make mistakes.
Don't jump straight into freelancing but do find some hands-on experience. Once you've grasped the basics, you might feel ready to jump straight into freelance work and start putting your skills to the test and earning some money. Don't be too hasty and go for any project you can get your hands on because it won't pay the bills and won't be the challenge you need. The best thing you can do look for an internship in a team or accept unpaid work only if you can afford it. You'll gain a lot of experience and build some relationships with other industry experts. You will develop great skills in organisation, time management, teamwork, client cooperation and a lot more.
How to make a graphic design portfolio?
Having an awesome graphic design portfolio will help you easily land your graphic design dream job. Here are just a few tips on how to create a graphic design portfolio to ensure your success:
Show your best work Be very critical with yourself when choosing what to put in your portfolio. Do not stuff your portfolio just for the sake of quantity. Quality will get you a long way.
Display versatility Show your style, but also convey that your work is diverse.
Case studies are perfect Get approval from your clients to showcase the work you do for them. Seal the deal with new clients showing work done for other clients.
Showcase what makes your designs unique Chances are that your clients will want to stand out. Let them know why they should choose you over other hundreds of graphic designers.
Don't forget to include your contact information This is very important. Believe it or not, some graphic designers forget to include contact information or place scarce / incomplete contact information in their portfolio. This makes it look very unprofessional and can frustrate the client.
Graphic design project pricing
This is very important!

Having a pricing model that is fair and clear to your client and to yourself is a very good idea. Get this sorted out as soon as possible and you'll be happy.

There's no magic formula here, so I'll just tell you what I do when taking on graphic design projects:
I start by deciding on the hourly rate. In principle you should know your hourly rate. If you don't then just take a look at the average hourly rate for graphic designers in your area. It's important not to overestimate and to take into account the income you are aiming to (including incurred taxes) and also how much workload you can take on.
Next try and break down the project requirements you get from your client. Make sure to ask all questions possible.

This is almost always true: Client requirements are never complete!

So, after you make sure you know what the client wants, put down the hours you expect each step of the project will take.
Now, multiply the hourly rate by the number of hours expected and you'll get a total project cost. Communicate it to the client together with the project steps and make sure you inform them that non-provisioned work will be charged over the total cost estimated.
Be as detailed as possible upfront. This will give the client the feeling you are professional and also will ensure the success of the project.
Final Words
If you have the desire to learn, the motivation to progress and the determination to persevere, it is very possible to gain the understanding and knowledge of a new skill and take hobby into the realm of a money-making a lucrative career. Have realistic expectations and take your time, developing skills and gaining experience as you go.
If you can participate in an online course in motion design, you will be able to try your hand at the various roles within a graphic team, test out the different software tools and familiarise yourself with many skills and abilities. With this great knowledge base behind you, you will be able to find a niche that you feel most comfortable with and excited about. With this feeling of comfort and excitement, as well as the desire to progress and challenge yourself, you will surely find the motivation you need to learn a new skill and hopefully a rewarding vocation.
Next Post
Amazing Christmas Inspired Photoshop Text Tutorials