14 Heart Shapes in one great collection of Photoshop custom shapes. This heart vector shapes are made with Adobe Photoshop CS4. So they can be used in CS4 version and also on newer versions.
The heart shape can be used in so many ways for creating love letters or cards, for making wedding invitations or for designing scrapbook themes. Because they are vector shapes can be re-sized or reshaped so easily.
We have here on our blog many Photoshop heart related articles so maybe you want to check them out also. So learn how to draw a 3D heart in Photoshop from this easy to follow tutorial or bookmark this collection of amazing Photoshop heart brushes.
If you are looking for free high quality Photoshop shapes that can be used in commercial projects, you can check out these vector, shapes and silhouettes from PhotoshopSupply.
Heart Photoshop Shapes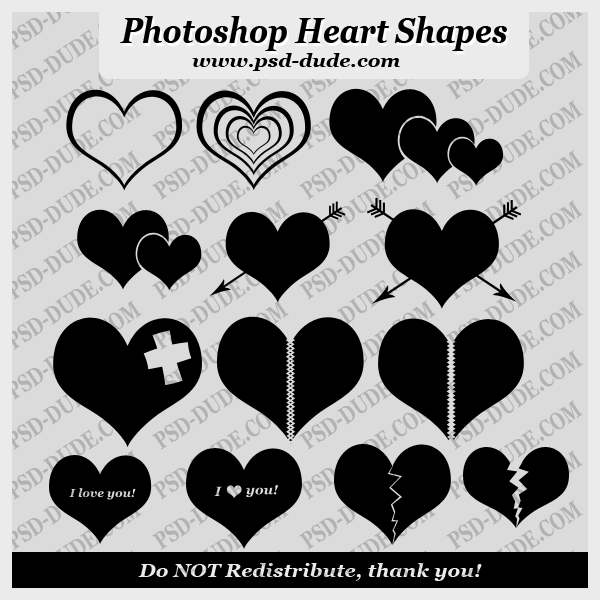 License
Free for personal and commercial use with attribution for all our registered users. Do not redistribute, sell on other websites. If you feature this set or use it you have to give us credit by adding a link to our blog.
If you want to insert a heart symbol 💜💘♥💔❥❣ in your blog posts, text messages, social media, check out this list. Simply copy paste the heart text symbol.
You can use these heart shapes in all kind of graphic design projects. For example you can create a custom heart pattern for your loved one.
Here are some other articles and freebies that you will love:
Create Photoshop shapes quick and easy! This set contains 1 layerd PSD file that will allow you to create a vector shape silhouette out of any photo/graphics/image. The pack also contains a Photoshop action that you can use to create custom shapes.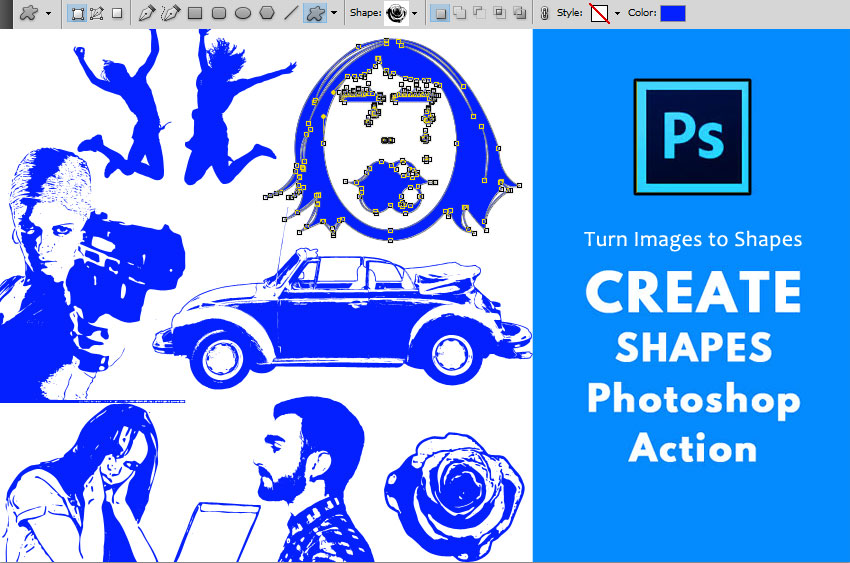 You can also try this Photoshop action; convert image to vector using Photoshop. You get a vector image with colors, not just a shape/silhouette. From JPG to vector with 1-click!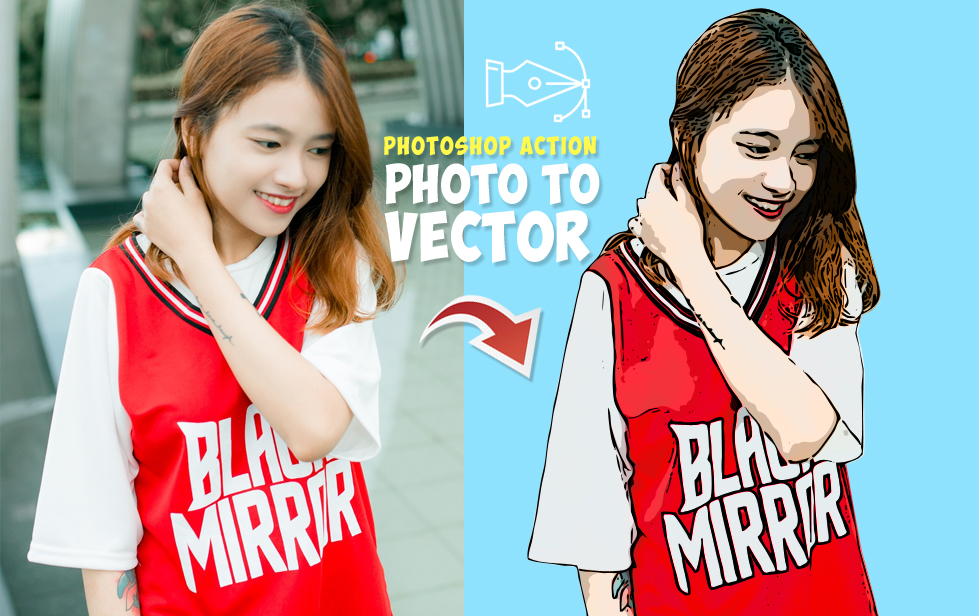 To add text on photos and to write name on heart online check out these editable templates.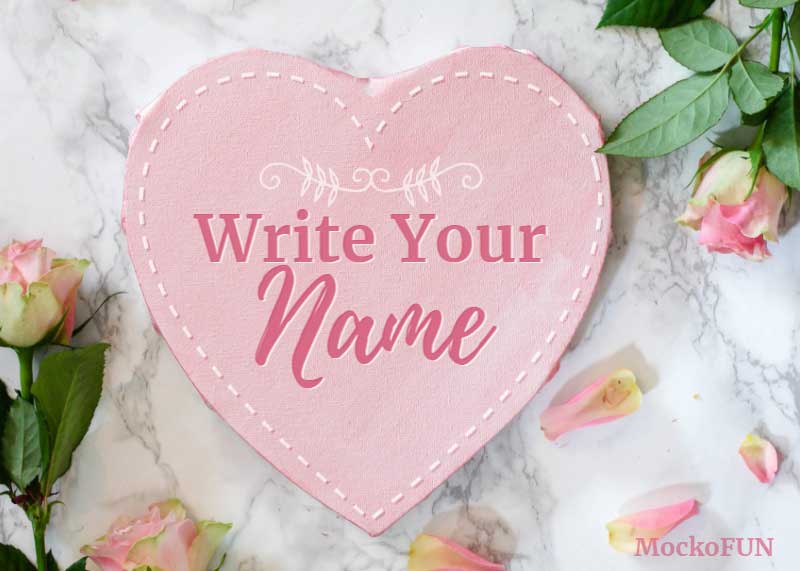 Next Post
Flower Photoshop Vector with Free PSD File