This set of Photoshop heart brushes can be downloaded for free by all our registered members. These heart brushes are made in a doodle style, so they are perfect for Valentine Day cards, scrapbooks and so on.
This time of year love is definitely floating in the air, so I confess I got really inspired. That is the main reason why I have released so many resources for Valentine's day. This new set of free brushes contains 29 doodle heart shapes that look great as they are, but also with layer styles added.
If you are interested in downloading similar heart brushes as heart vectors check out our heart custom shapes. Or you can check out our first set of Heart Brushes for Photoshop. You can use all of these for creating beautiful Valentine's Day illustrations.
Most of these brushes are made using stitch brushes so you will find a lot of stitch heart shapes here, hope you use them with creativity. I have used one of these hearts for creating Valentine Wallpaper with Jeans Heart Photoshop tutorial.
If you like these brushes please share them, add a review and/or attach an image on how you use them on our comments section.
Heart Photoshop Brushes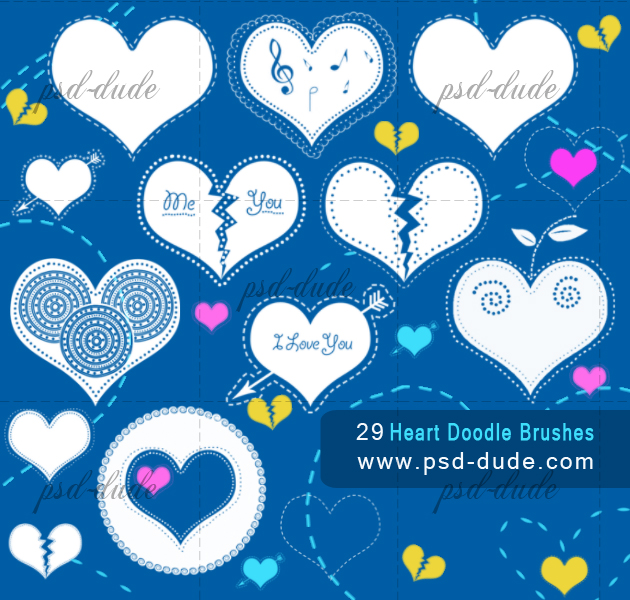 License
This ABR file is free for personal, non-commercial use only. You are not authorized to redistribute, resell without our written agreement. Do not claim this file as your own. Because many of our resources are free for download, we ask that you give us proper credit with a link back to our blog.
If you want to insert a heart symbol 💜💘♥💔❥❣ in your blog posts, text messages, social media, check out this list. Simply copy paste the heart text symbol.
If you are looking for heart images and a free tool that you can use to add text on photo, check out my article on how to write name on heart online.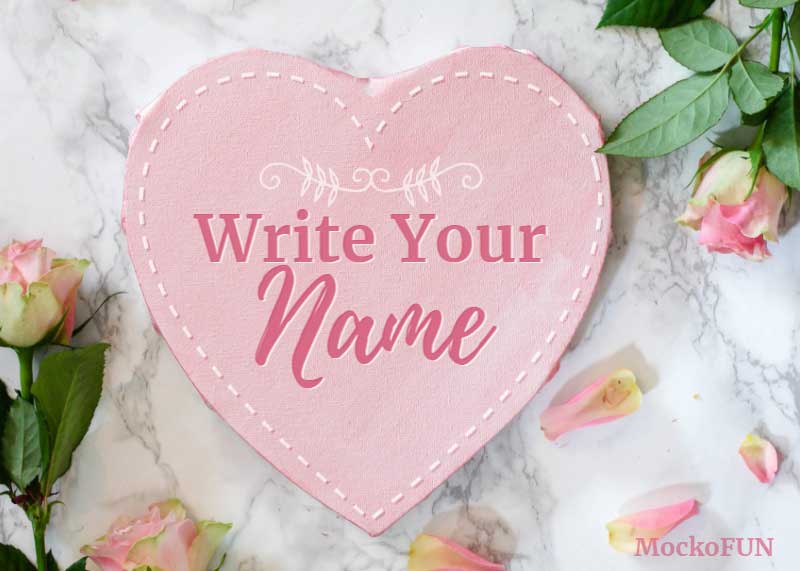 Next Post
Interview with Digital Artist Monika Schoffmann