Download the new set of heart brushes for the upcoming Valentine's Day, the annual commemoration held on February 14 celebrating love and affection. The set includes 13 different brushes, each in two styles: one filled with color and one with an outline.
The brushes were made using my previous heart custom shapes. For making these heart shapes brushes I used black as color, so there is no transparency involved, only shape. If you need a heart silhouette this set is just what you need. You can easily customize them, add layer styles or create other custom brushes.
If you are interested in downloading these heart brushes as heart vectors check out our heart custom shapes. You can use all of these for creating beautiful Valentine's Day illustrations.
If you like these brushes please share them, add a review and/or attach an image on how you use them on our comments section.
Heart Photoshop Brushes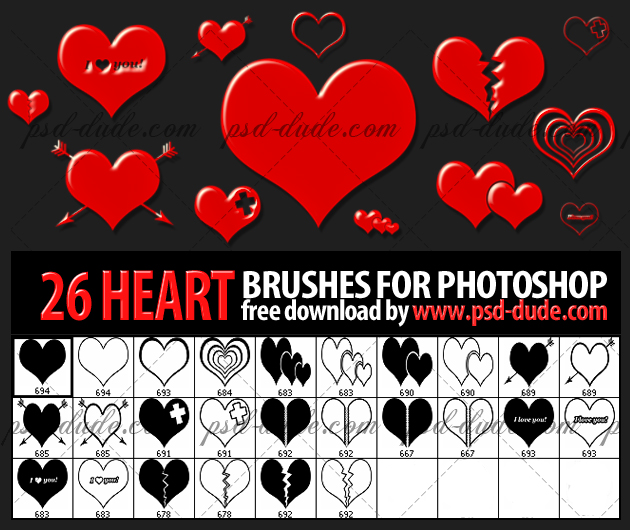 License
This ABR file is free for personal, non-commercial use only. You are not authorized to redistribute, resell without our written agreement. Do not claim this file as your own. Because many of our resources are free for download, we ask that you give us proper credit with a link back to our blog.
If you want to insert a heart symbol 💜💘♥💔❥❣ in your blog posts, text messages, social media, check out this list. Simply copy paste the heart text symbol.
To add text on photos and to write name on heart online check out these editable templates.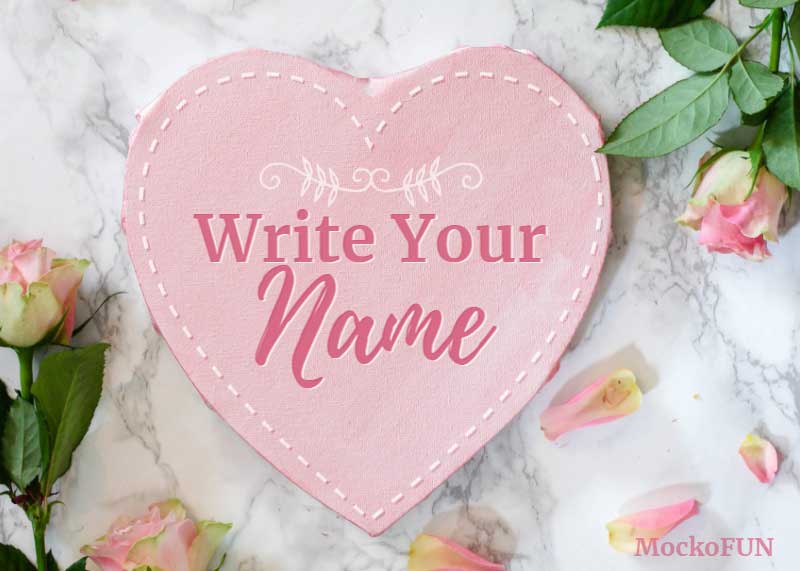 Next Post
Valentine Heart Vector with Free PSD File