Ice Photoshop layer styles are pretty popular especially this time of year. You can use these ice frozen text styles for winter holidays and especially for Christmas. All you have to do is to replace the smart objects with your own text and you have a ready to use ice text in just a few seconds.
This is a free PSD mockup file that will allow you to create ice frozen Photoshop text styles by simply adding your own text. The PSD file contains easy to replace smart objects that are grouped and labeled so the entire process will be smoothly even for Photoshop newbies.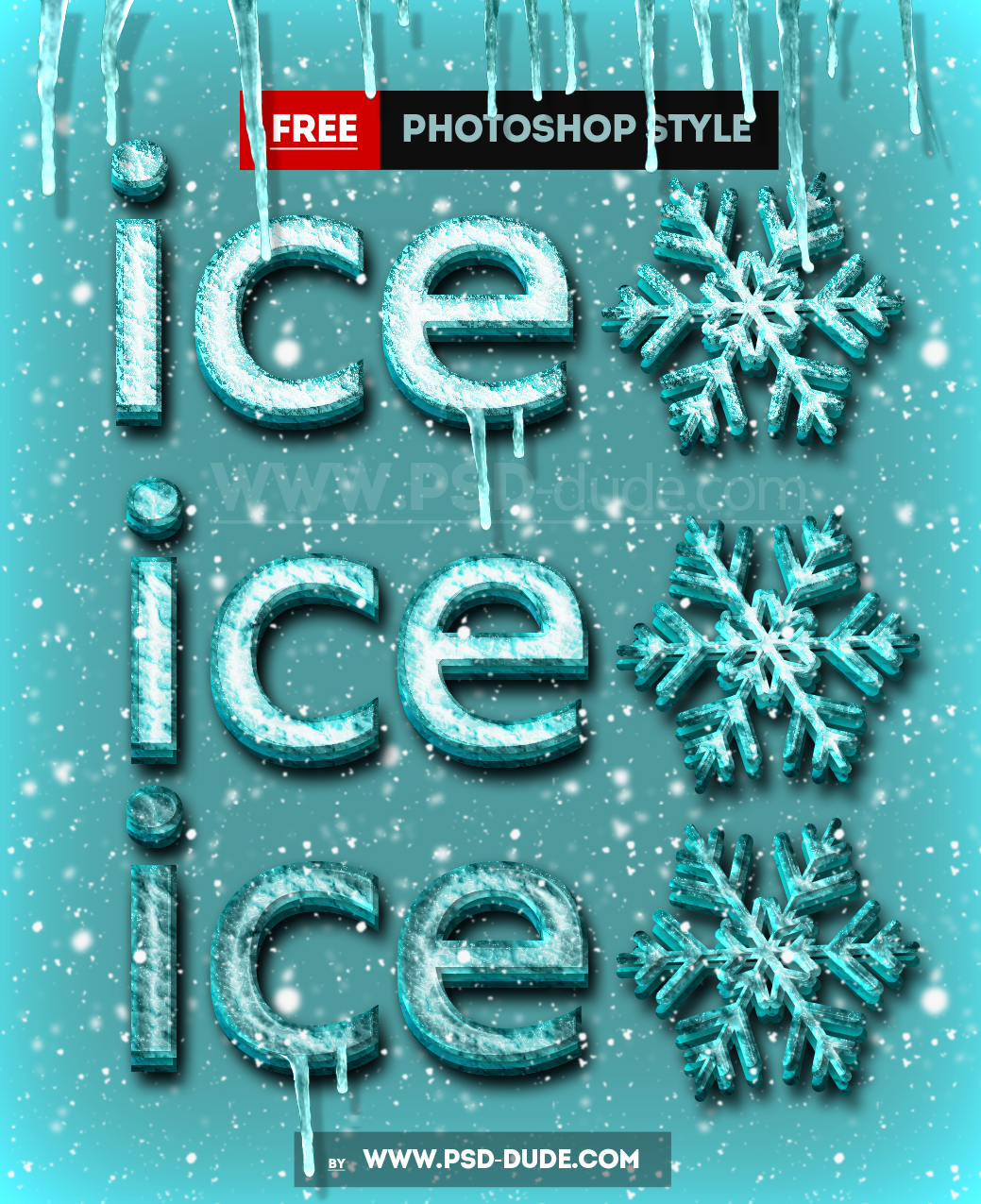 How to Use
Double click on the "ADD YOUR TEXT/SHAPE INSIDE" smart object thumbnail to open it. Simply replace the text layer with your own. You can use any font type that you want, but you have to keep it to a big size. Instead of text you can use custom shapes ; or you can combine text and shape.
To see the result you have to save and close the smart object. It can take a few seconds so be patient.
There are three winter icy layer styles each in a different group. The layer styles are intact so you can easily customize the color tones, the depth, shadow and so on.
License
This PSD mockup file is free for personal non-commercial projects. Do NOT redistribute on other websites the source files. If you use it it will be nice to give us credit with a link back to our blog.
Did you know you can use online tools like MockoFun to combine Christmas vector shapes with text and create some amazing Christmas cards? MockoFun provides pre-made templates for Christmas cards and even an awesome list of over 50 Christmas fonts that you can use online or download for free to use in Photoshop. Combine Christmas fonts with text symbols like a star symbol for example.
Check out this tutorial on how to use the online Online Christmas Card Maker and all the awesome features that MockoFun has to offer.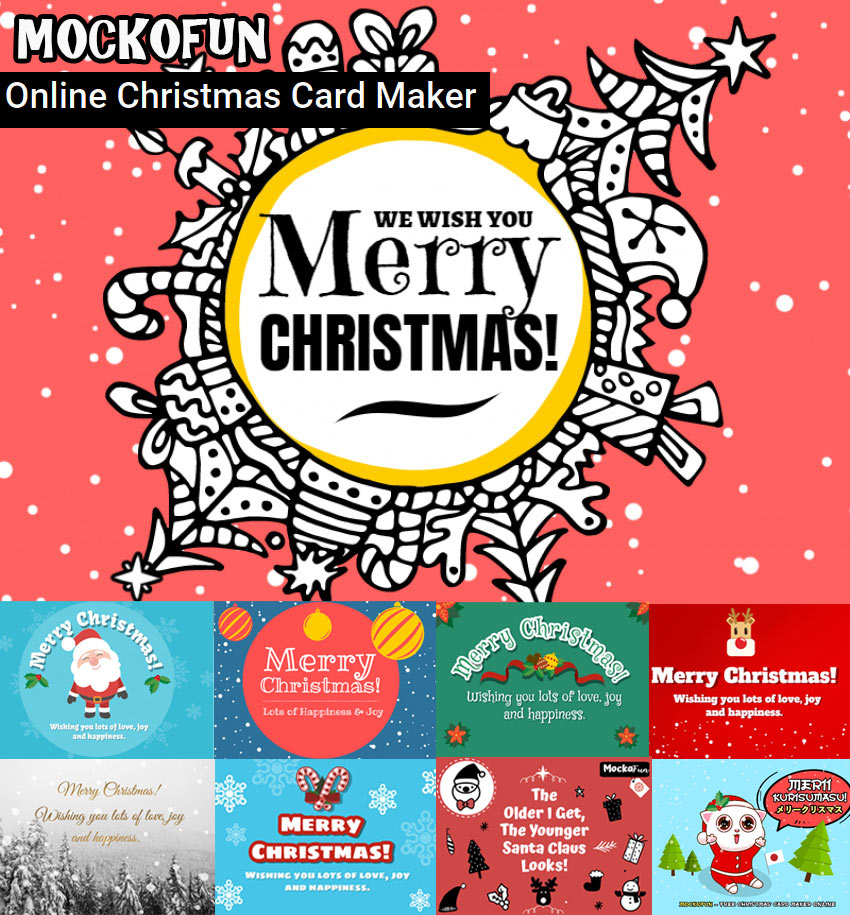 Next Post
Christmas is Coming Photoshop Manipulations