This is a set of free Christmas Photoshop vector silhouettes that I hope you will enjoy using. These Christmas custom shapes are made after Xmas popular symbols like reindeer, x-mas tree, fir branch, candy cane, icicle, Santa hat, etc. The pack includes 12 Christmas vectors each with a layer style attached.
If you are looking for free high quality Photoshop shapes that can be used in commercial projects, you can check out these vector, shapes and silhouettes from PhotoshopSupply.
This is a free custom shapes CSH file that contains 12 Christmas vector silhouettes that you can use in your designs. The CSH file has to be installed in Photoshop. The pack also contains a PSD file with all the 12 Christmas shapes with some layer styles attached.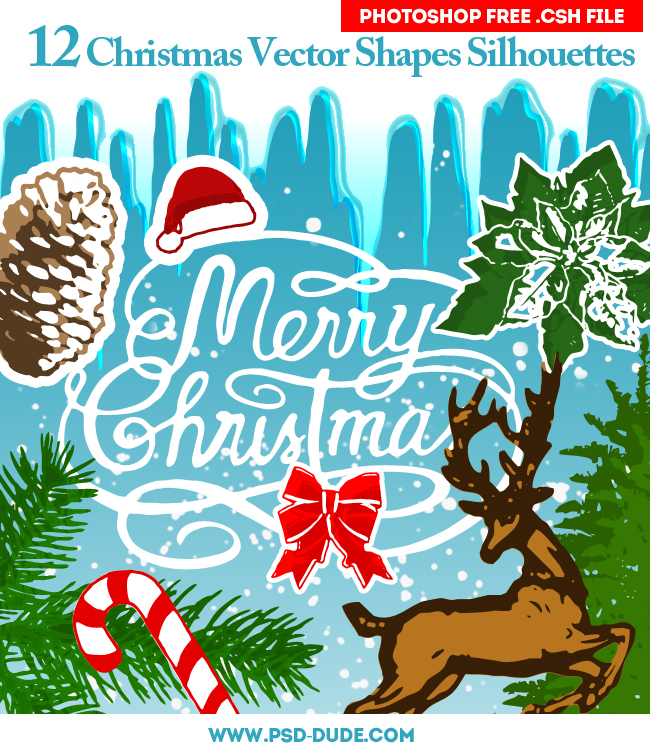 How to Use Shapes
To install the CSH file you have to go to Edit>Preset Manager and choose Custom Shapes from the Prest Type dropdown box. You can either use the X-mas custom shapes from the .CSH file or you can use the Christmas vector shapes inside the PSD file.
License
This CSH and PSD files are free for personal and commercial projects with attribution to our website. Do NOT redistribute on other websites the source files.
DOWNLOAD!(481 kb)
Create Photoshop shapes quick and easy! This set contains 1 layerd PSD file that will allow you to create a vector shape silhouette out of any photo/graphics/image. The pack also contains a Photoshop action that you can use to create custom shapes.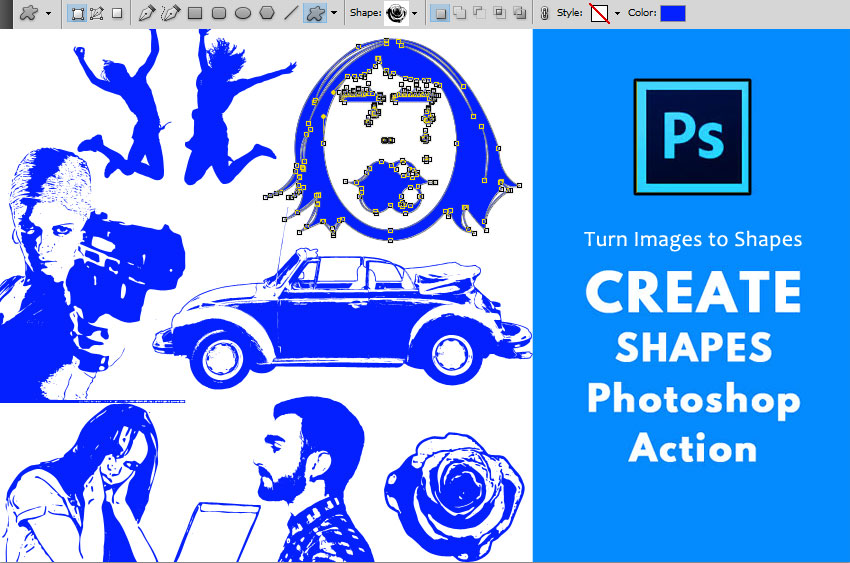 You can also try this Photoshop action; convert image to vector using Photoshop. You get a vector image with colors, not just a shape/silhouette. From JPG to vector with 1-click!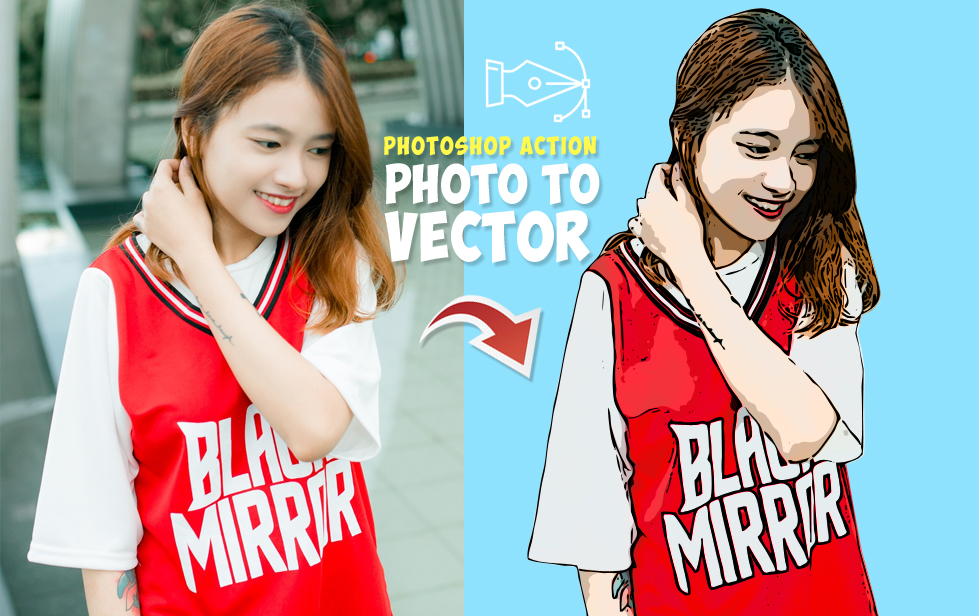 Did you know you can use online tools like MockoFun to combine Christmas vector shapes with text and create some amazing Christmas cards? MockoFun provides pre-made templates for Christmas cards and even an awesome list of over 50 Christmas fonts that you can use online or download for free to use in Photoshop. Combine Christmas fonts with text symbols like a star symbol for example.
Check out this tutorial on how to use the online Online Christmas Card Maker and all the awesome features that MockoFun has to offer.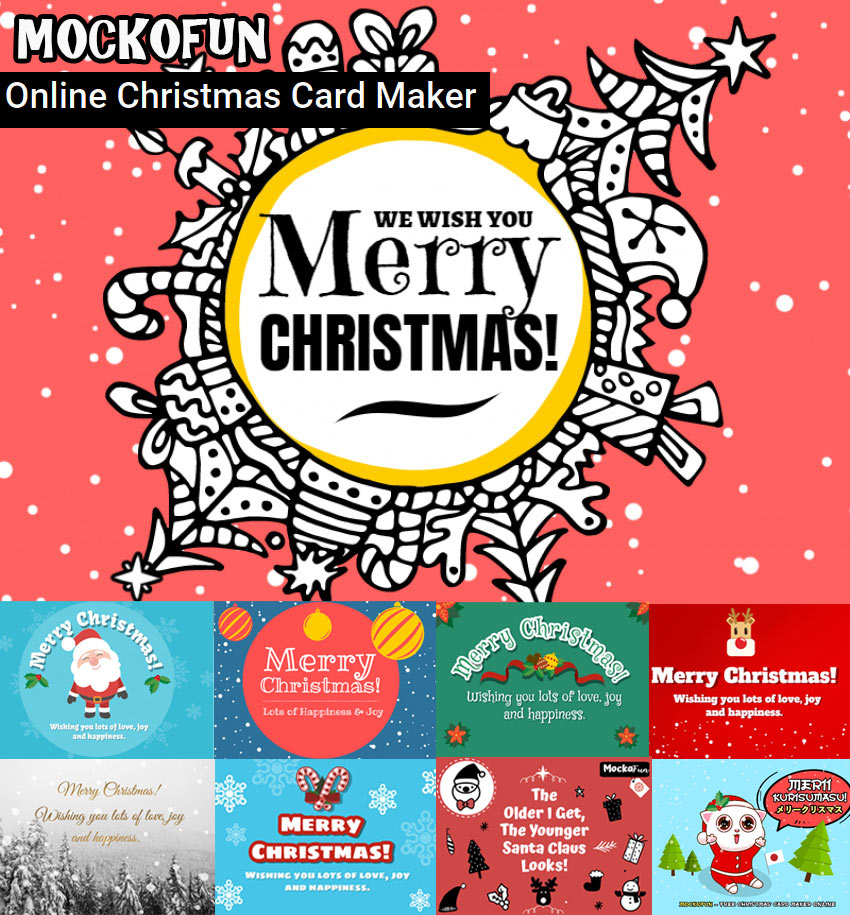 Next Post
Stitched Knitted Social Icons Free Download