Christmas is coming soon so I thought I share with you this list of wonderful free Christmas backgrounds that you can use in your Photoshop manipulations or other graphic design projects. The list includes Christmas headers, backgrounds and templates that you can use to create winter season greeting cards.
Beautiful Christmas Backgrounds for Your Graphic Design Projects
Beautiful Christmas backgrounds that you can use for free to create Christmas cards, Christmas website backgrounds, Christmas wallpaper and so on. You can add your own text message on these Christmas backgrounds. To do this, use one of these awesome and free Christmas fonts.
For those of you that don't have Photoshop, a free alternative is the MockoFun online tool. Check out the Christmas design gallery where you can find free Christmas cards, flyers and other templates.
You can use this blur background Photoshop action if you want to make Christmas backgrounds using your own images. You can create a blurred background online using the blur photo online feature from MockoFun.
I hope you enjoyed this list of beautiful Christmas backgrounds. Make sure to also check out these amazing Photoshop Christmas tutorials that will for sure inspire you to create your own Phtooshop Christmas cards for friends and family.
If you want to create beautiful Merry Christmas and Happy Neaw Year effect in just a few steps, you can try these great Premium Photoshop actions.
IMPORTANT: If you are planning to buy more Christmas Photoshop actions from the actions listed below, take a look at the Christmas Photoshop Actions Bundle by PSDDude which will save you 15% of the price of individual actions.
Did you know you can use online tools like MockoFun to combine Christmas vector shapes with text and create some amazing Christmas cards? MockoFun provides pre-made templates for Christmas cards and even an awesome list of over 50 Christmas fonts that you can use online or download for free to use in Photoshop. Combine Christmas fonts with text symbols like a star symbol for example.
Check out this tutorial on how to use the online Christmas Card Maker and all the awesome features that MockoFun has to offer.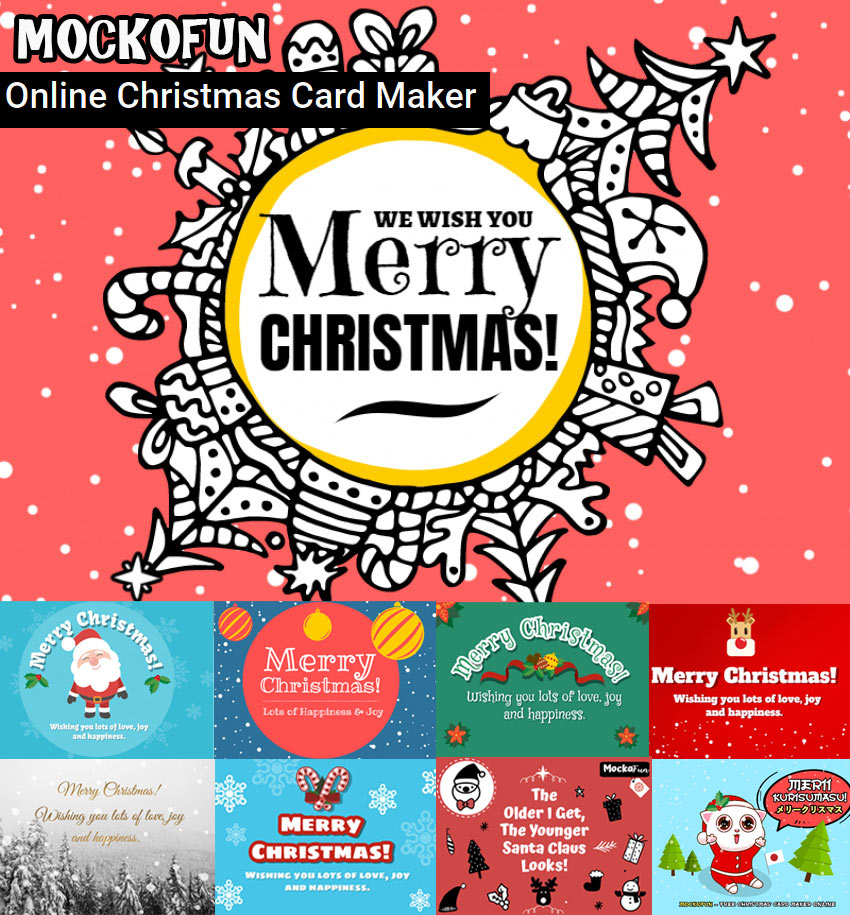 Previous Post
Essential Halloween Resources for Graphic Designers