If you want to know how to create dispersion effect in Photoshop in a easy way, here is a quick solution. Our brand new Photoshop action helps you create disintegration scatter effects in Photoshop with just one click. All you have to do is to play the action and make small adjustments afterwards. It is so easy to use even by Photoshop newbies. This action can be used to create dispersion, scatter, explosion, disintegration effects in Photoshop.
This month freebie is a Photoshop action that will allow you to create dispersion disintegration effects using any image. The set contains 2 easy to use actions using 2 different scatter brushes. All you have to do is to play the action and wait. When the dispersion action ends playong you have all the layers intact so you can easily modify and edit the effect.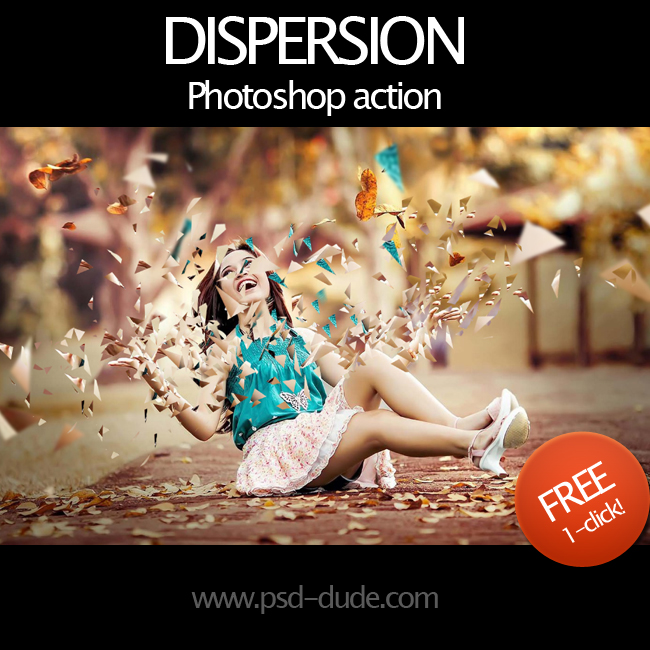 How to Install the Photoshop Action
Inside the ZIP file you have a PAT (Photoshop patterns file), an ABR (Photoshop brushes file) and a ATN (Photoshop actions) file; you have to install both files in Photoshop in order to properly use the disintegration action. To load the PAT and ABR files go to Edit > Preset Manager, choose Patterns and Brushes from the preset type and simply Load the files.
To load the ATN file go to Window>Actions and click on the top left button from the Actions tab to load the action.
IMPORTANT: The action works only with 72 dpi images, RGB color mode. The action was not tested for Photoshop CC.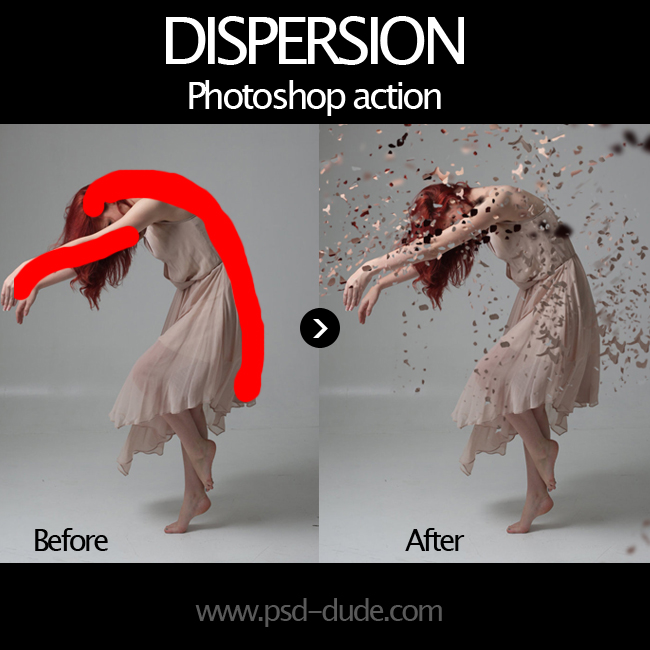 How to Use the Photoshop Action
Open the actions tab (Window>Actions) and you will find the "DISPERSION by PSDDUDE" set of actions. Open a new file and add the image that you want to disperse. Play one of the 2 actions available in this pack and wait. A message will appear telling you to "Brush over the area that you want to disperse and resume Play". That is all.
After the action has ended you can customize the effect. Choose any of the disintegration effect layers and simply move, rotate, resize, etc. You can also add some Gaussian Blur effects.
Here you have a step by step dispersion Photoshop tutorial that will show you how to use this action.
DOWNLOAD!(40kb)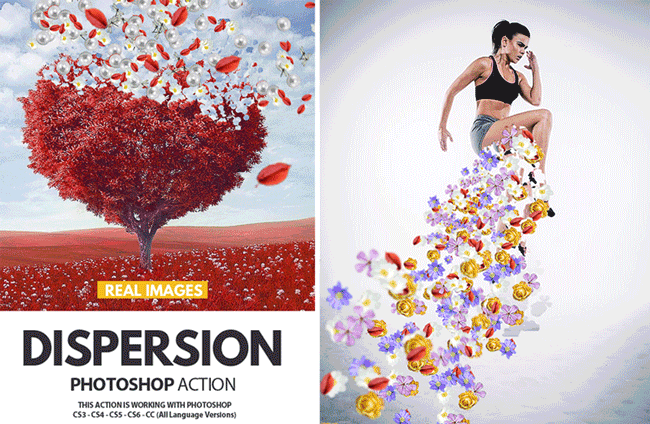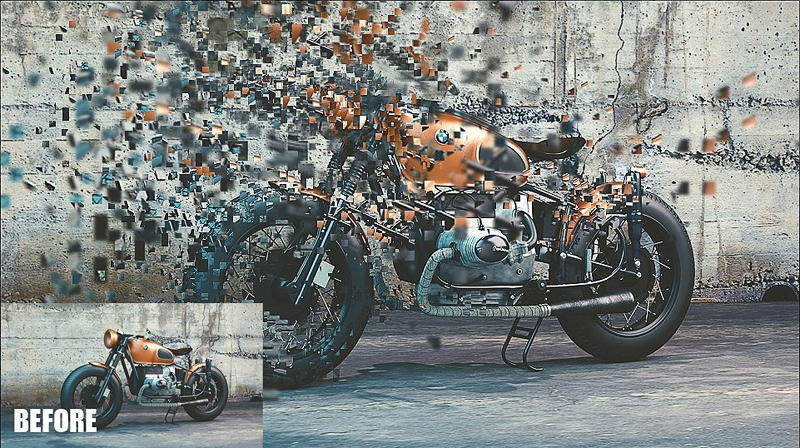 Next Post
Stats Infographic PSD Free Download