For the winter season there are really popular photos with snow, ice, snowing effects, Christmas elements, that kind of get you into the holiday spirit. For today's freebie I have prepared for you a cool add snow effect Photoshop action that I am sure you will enjoy. This is a fully customizable Photoshop action that will allow you to create realistic snowing effects for any picture/photo/image. Just open your image and click Play. You can obtain snow textures by adjusting the filters.
You can now download for free this cool snow effect Photoshop action that will allow you to create realistic snowing effect with just one single click. This free Photoshop action adds 4 different snow effect layers that you can easily customize and edit. Simply open the "snow by psddude (open me)" smart object, and inside you will find 4 "snow layers" that you can customize. You can hide some of the layers, you can change the opacity levels, you can adjust the Motion Blur and Gaussian Blur smart filters.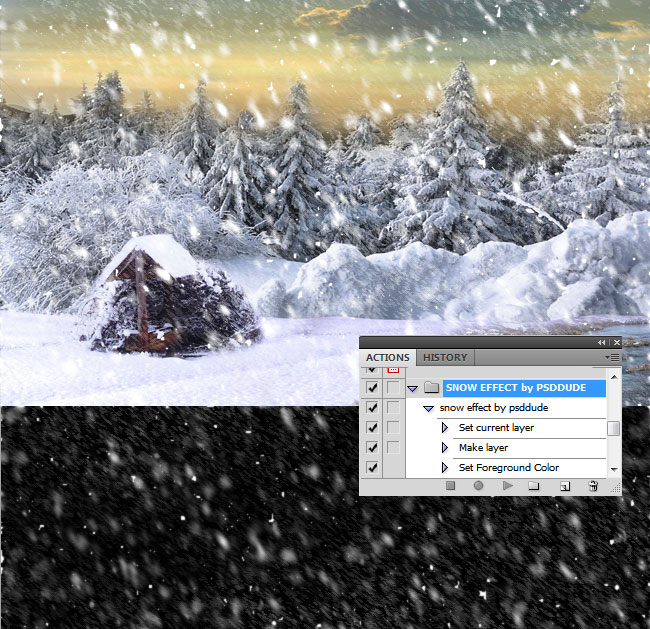 License
This pack is free for personal and commercial use with attribution. You are not authorized to redistribute without our written agreement. If you feature this Photoshop resource on your website, you have to put a link to this page, not a link to the ZIP file. Do not claim this file as your own. The images used in the preview are by isostock and chevronguy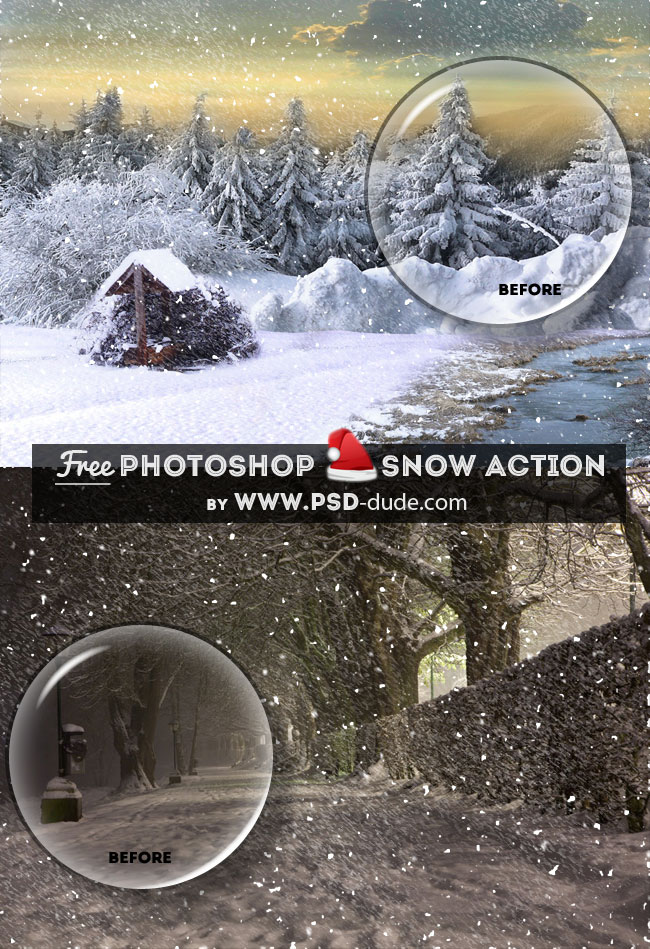 Did you know you can use online tools like MockoFun to combine Christmas vector shapes with text and create some amazing Christmas cards? MockoFun provides pre-made templates for Christmas cards and even an awesome list of over 50 Christmas fonts that you can use online or download for free to use in Photoshop. Combine Christmas fonts with text symbols like a star symbol for example.
Check out this tutorial on how to use the online Online Christmas Card Maker and all the awesome features that MockoFun has to offer.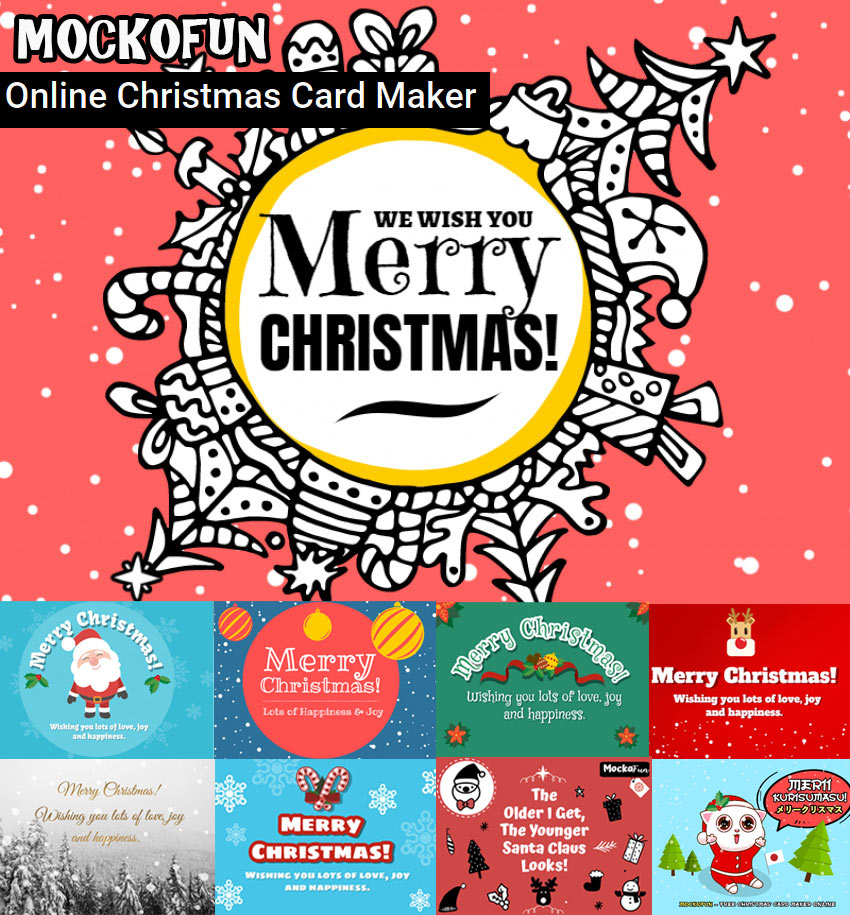 Previous Post
Quilling Paper Art Photoshop Creator Video Tutorial
Next Post
Fire and Lava Photoshop Text Style Free Mockup