Many of our friends are very excited and curious regarding our new Photoshop action Quilling Paper Art Photoshop Creator that we posted on GraphicRiver, therefore we decided to create a video tutorial that will guide you through the basic steps of using this action.
Basically this quilling Photoshop action is a one-click action, but it will require some preparation steps done in advance for the end result to look its best.
There is also a text tutorial showing what and how you can create quilling art with this Photoshop action, so you can check out that tutorial too, but for a quicker introduction here is the video tutorial.
In this video tutorial I am describing the basic steps for using this Quilling Paper Art Photoshop Creator and also only a few of the many customization options that this action allows.
This action is a one-click action, but in order to get the expected results you will have to have some prerequisites installed. Also, the downloadable package comes with a PSD template which gives you a starting point that you can then customize according to your needs.
To get the Quilling Paper Art Creator from GraphicRiver click DOWNLOAD.
Here is just one more example of what you can do with this quilling Photoshop action. The action allows you to create quilling art out of any shape or text in just a few easy steps. Inside the package coming with the action there is a detailed help file.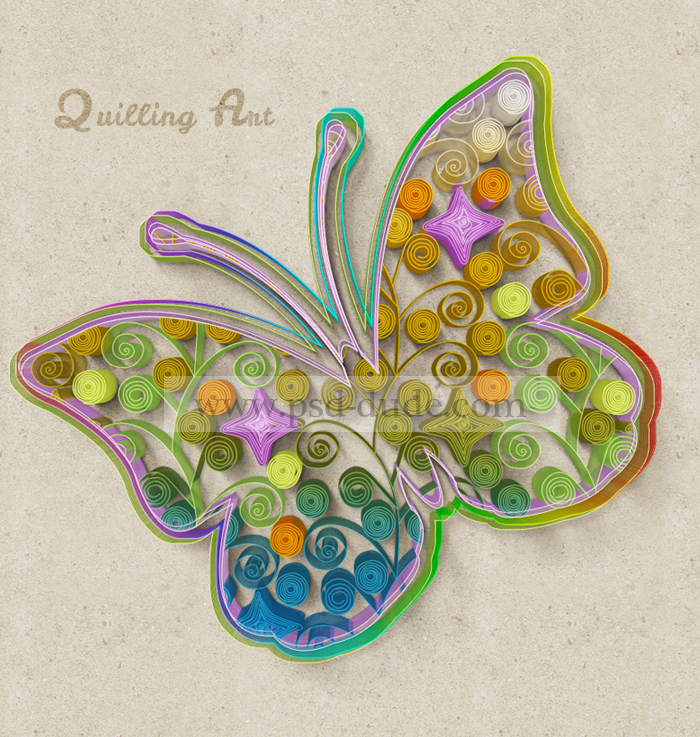 Next Post
Create Snow Effect Photoshop Free Action