Grab this amazing set of free Halloween web buttons perfect to decorate your website/blog for the upcoming yearly celebration that takes place in a number of countries on 31 October. Festive Halloween activities include trick-or-treating, carving pumpkins into jack-o'-lanterns, visiting haunted house attractions, telling scary stories and watching horror films, to name just a few things.
Today's freebie contains 12 Halloween icons buttons in PSD vector format. Among the icons you can find: pumpkin, black cat, witch hat, haunted house, skull and bones, bats, spiders, witch cauldron, etc. As they are fully vector Halloween graphics you can also use them in prints like brochures, greeting cards, party flyers, etc.
Our friends from Pixaroma are offering an awesome exclusive freebie, a Halloween Web Button Pack with a great design for each button. If you are one of our registered users you get to download for free the Halloween buttons PSD.
Pixaroma
Pixaroma is dedicated to the creation and distribution of original logos, icons, characters, illustrations and mobile game designs. Run by romanian illustrator and graphic designer Ioan Decean (also known as Nelutu) and his wife Gabriela, Pixaroma's mission is to share their work with the world while continuing to learn and grow during the process.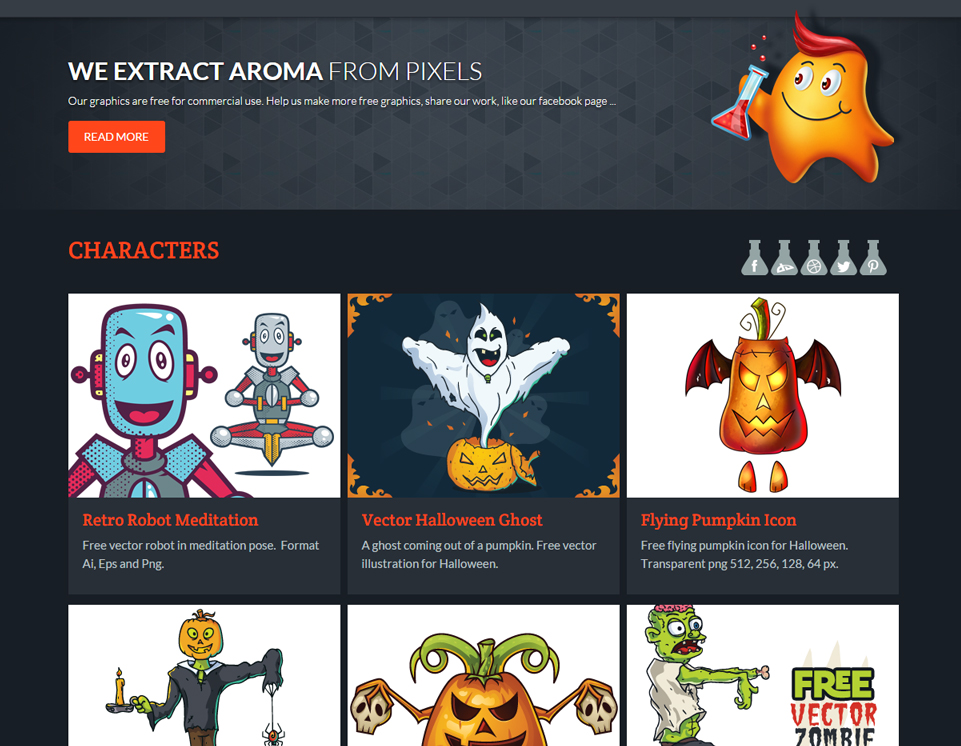 The pack includes a fully layered .psd file that you can customize. The PSD file allows you to modify every detail like the shape, colors, styles and even add your own text. For example you can translate the text into your native language. The Halloween buttons work great on light or dark backgrounds.
DOWNLOAD!(1.19MB)
Halloween Buttons PSD - Full Preview

Next Post
Quilling Paper Art Photoshop Creator Video Tutorial