Christmas shapes are great Photoshop resources for creating ecards for this winter season. Having the right shapes, brushes or patterns anyone can create great designs in Photoshop in just a few minutes.
To make a Christmas tree in Photoshop you can use a stock image or a Photoshop brush. Or you can create the tree from scratch but it will take you a while. So a smart thing to do is to use my Christmas trees.
As you know, the custom shapes are made using Photoshop vectors. So this pack contains 20 vector Christmas shapes that can easily be resized or reshaped without loosing quality. Download for free!
After releasing the Star Shapes for Photoshop , here is another CSH file with Christmas tree shapes.
Download for free the Christmas tree shapes, install and use them in your Photoshop designs. You have to be registered to download this set of custom shapes.

License
This CSH file is free for personal, non-commercial use only. You are not authorized to redistribute, resell without our written agreement. If you feature these shapes on your website, you have to put a link to this page, not a link to the CSH/ZIP file. Do not claim this file as your own. Because many of our resources are free for download, we ask that you give us proper credit with a link back to our blog.
If you feature this Photoshop shapes pack on your website do not link directly to the CSH/ZIP file, you have to put a link to this page.
Christmas Tree Shapes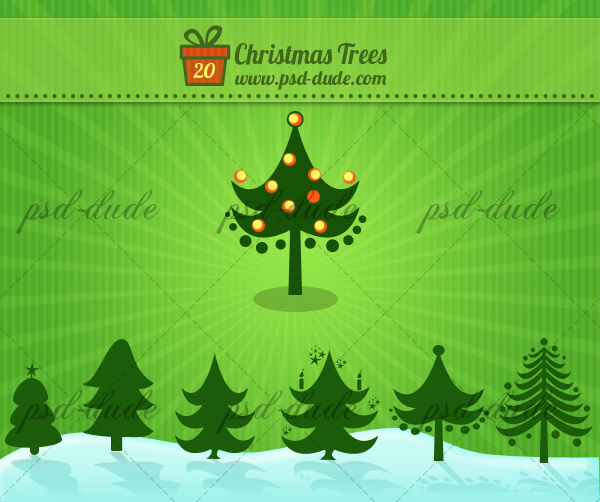 This file contains 1 CSH file (20 Christmas tree shapes for Photoshop) and a TXT license file. I hope you find it useful enough to share it with your friends. .
Next Post
Rays of Light Brushes for Photoshop