Use the Christmas Lights Photoshop Action to create amazing text effects for this year winter holidays. You can use not only text layers but also custom shapes, smart objects, etc. The Christmas lights come in different color combinations. You can even make cool Christmas animations using this Photoshop tool.
Christmas Lights Photoshop Text Style - Premium Action
This new Photoshop action will allow you to create realistic Christmas lights using any type of layer(text, shape, raster). The result contain easy to edit layers with layers styles intact so that you can customize the effects. It is a Christmas Time must have!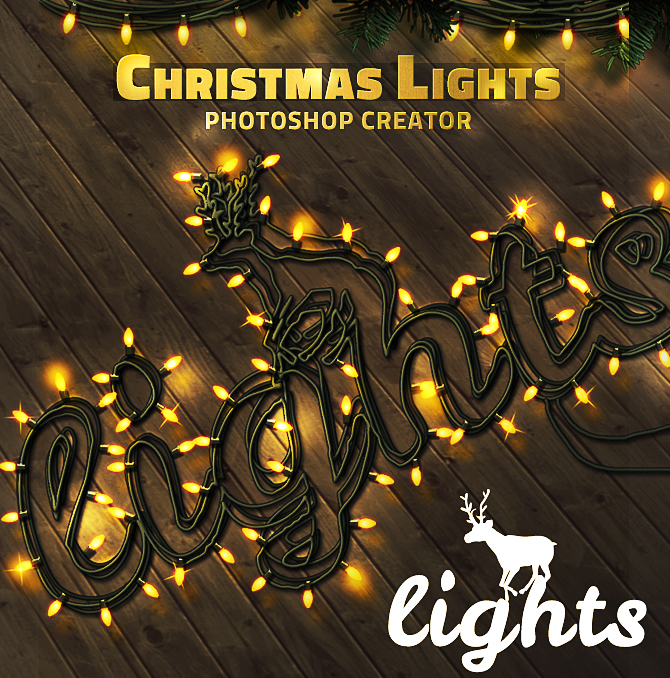 Christmas Lights Photoshop Creator
you can choose any color for the Christmas lights
you can create animated Christmas lights
Endless Combinations - Unbeatable results
Easy to Edit and Customize
Little Photoshop Skills Required
Simply add your text, shape or smart object and Play the action. Wait for the result. Have fun customizing the result. Full details inside the Help File.
Did you know you can use online tools like MockoFun to combine Christmas vector shapes with text and create some amazing Christmas cards? MockoFun provides pre-made templates for Christmas cards and even an awesome list of over 50 Christmas fonts that you can use online or download for free to use in Photoshop. Combine Christmas fonts with text symbols like a star symbol for example.
Check out this tutorial on how to use the online Online Christmas Card Maker and all the awesome features that MockoFun has to offer.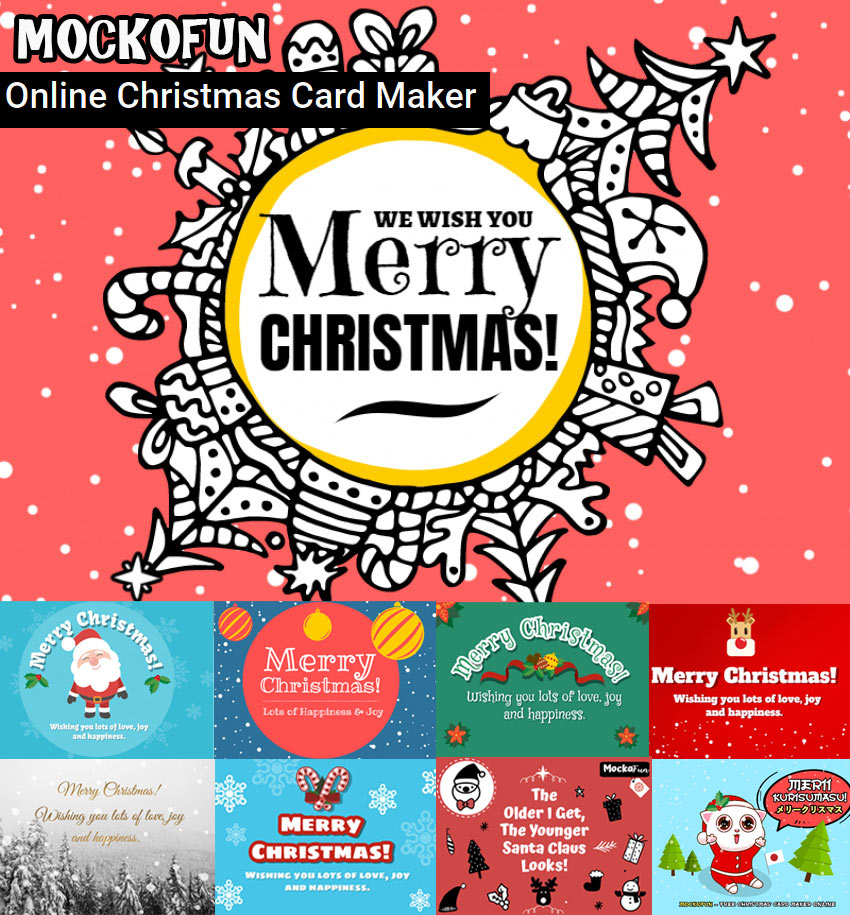 Next Post
Ice and Snow Photoshop Text Style Freebie