Learn how to create a 3D heart frame in Photoshop. You can use a heart for this photo frame or you can try other shapes as well. This in not a full tutorial, it is actually a layered PSD file so you can easily practice and create your own heart photo frames. This is a wonderful Photoshop tutorial for the upcoming Valentine day so I hope you will enjoy making it.
Inside the psd file you will find all the layer styles intact; that will allow you not only to change everything from text, color, texture, etc but also to create your own photo frame using the steps that I made. This was suposed to be a tutorial but because of the limited amount of time I decided to give it away as PSD file.
PSD Heart Photo Frame for Valentine's Day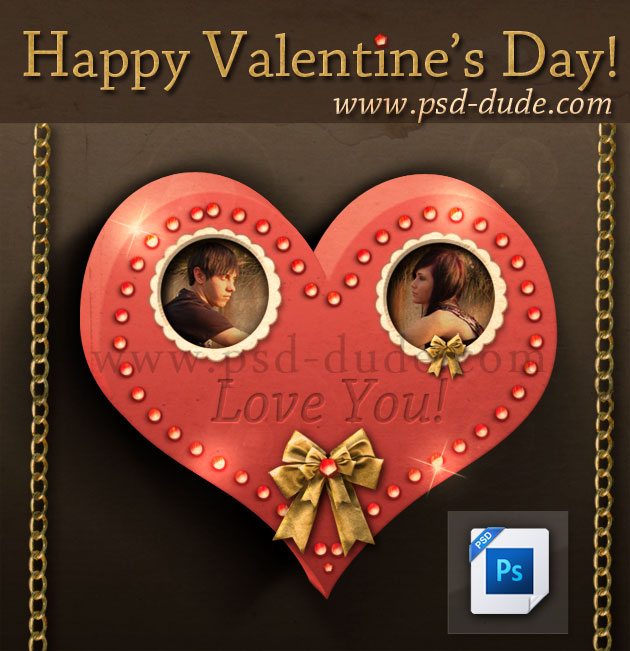 Here are some of the resources that I have used to make this heart frame. I started with a simple heart shape. Than I used my 3D Photoshop action to create the 3D heart.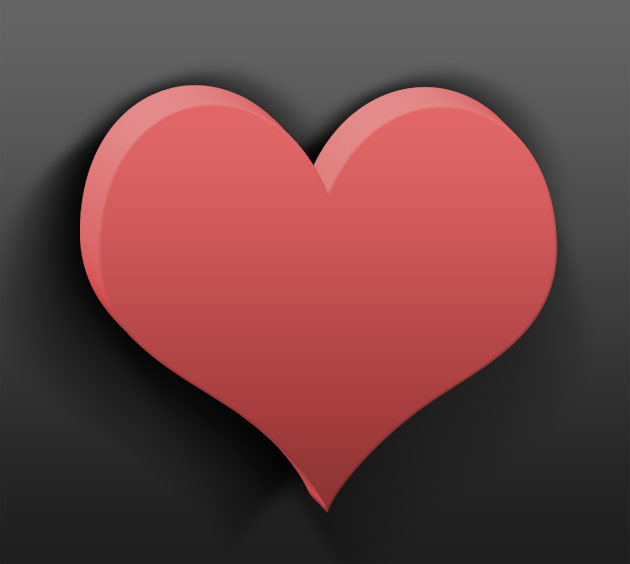 For the photos inside the frame I used this young love couple stock image. There are also some other effects added for the photo frame.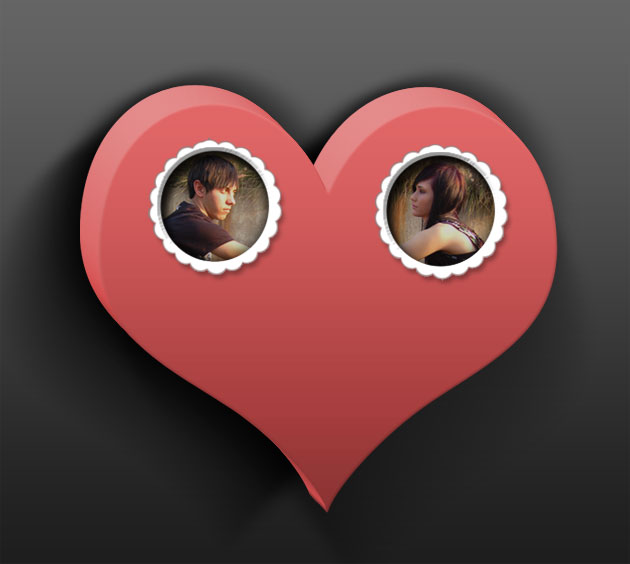 Add some nice golden bow copies where you like. And also use a dotted brush to stroke path using the heart shape.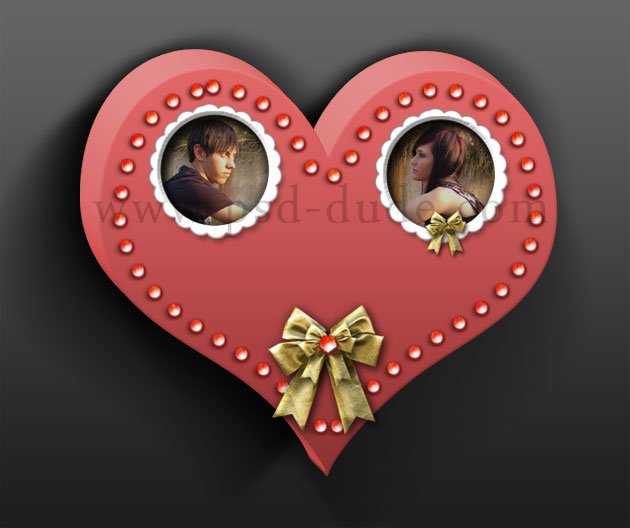 For the light effects use sparkle brushes. You can add some chain if you want. Write a nice love message add some adjustment layers and also a old paper texture and that is all.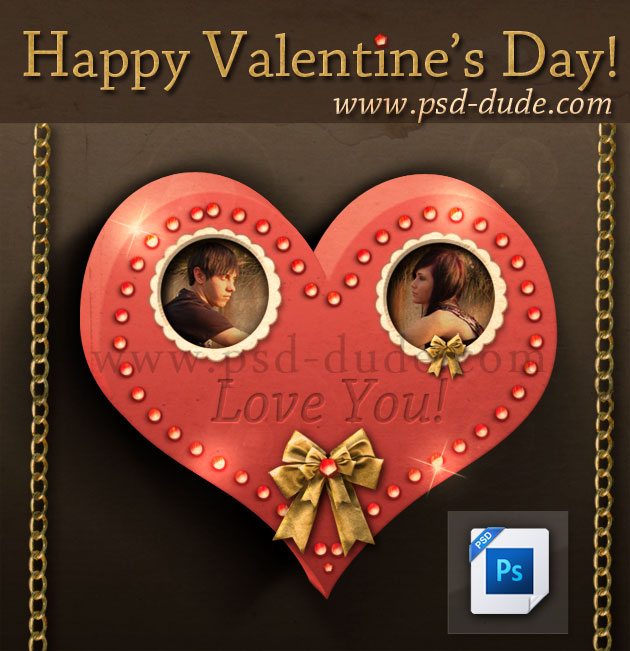 License
This PSD file is free for personal, non-commercial use only. You are not authorized to redistribute, resell without our written agreement. Do not claim this file as your own. Because many of our resources are free for download, we ask that you give us proper credit with a link back to our blog.
If you want to insert a heart symbol 💜💘♥💔❥❣ in your blog posts, text messages, social media, check out this list. Simply copy paste the heart text symbol.
Learn how to add border in Photoshop from this quick tutorial.
BONUS: you get a free Photoshop fame action that includes 9 actions for framing photos.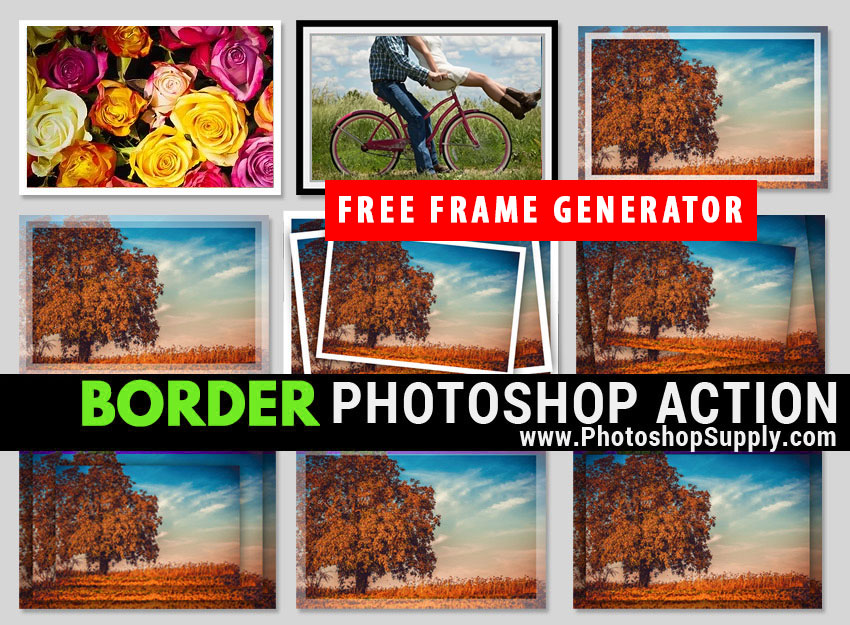 Frame Photo Online [FREE]
If you don't have Photoshop, you can try MockoFun online photo editor which is a free Photoshop alternative. MockoFun is a really online magic photo editor with lots of cool features.
Make your pictures more creative in just a few easy steps! You don't need advanced photo editing skills to frame a photo online.
So, if you want to learn how to frame photo online check out this quick tutorial.
A photo in itself is a work of art, but there's just something about a framed photo that makes it even more impressive.
To add text on photos and to write name on heart online check out these editable templates.