If you are not familiar with the basic techniques of drawing a line in Photoshop, you might consider taking a look to my previous tutorial how to draw a line in Photoshop. If not, you can begin reading this tutorial and find out how easy it is to make a dotted line, a dotted circle and a dotted outline in general.
Create a Dotted Line in Photoshop
We are going to use the Pen Tool but being something really easy is no need for you to read a tutorial about the use of Pen Tool in advance. So first go to the Brush Tool and select a Hard Round brush, size 3px, black. You will see why. To make a dotted line all you have to do is modify some simple settings on the Brush Tool. Open the Brushes Panel and on the Brush Tip Shape increase the Spacing to 150% or up depending on how you want the line to look like. You can see it in the Preview.
Now take the Pen Tool(select Paths) and draw a line with 2 points that is now a working path. You can see on the Layers window that we also have a Path tab. If you check it you will notice that our line is now added as a Work Path. To draw a line just right click on the Work Path and choose Stroke Path. From the list choose the Brush Tool. And our simple dotted line is done. You can now delete the Work Path, if you want, or use it to draw other lines. You can move it, resize it, change its shape, rotate it, etc. Just remember you have to have an empty layer selected before you add Stroke Path action otherwise it might not work.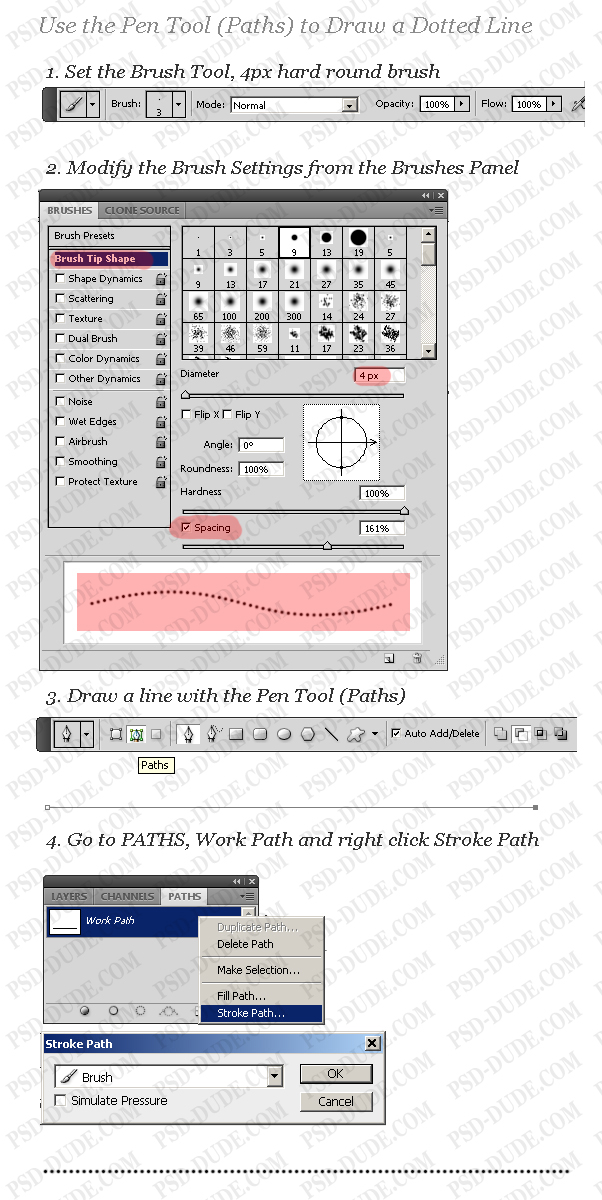 Create a Dotted Curved Line in Photoshop
This method can be applied of course to more complicated, curved work paths and you will obtain curved dotted lines. All you have to do is to modify the Pen Tool path adding more points and give it a curved shape and the rest of the steps remain identical.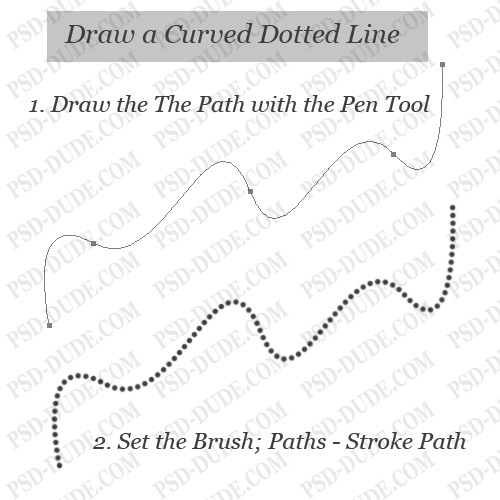 Create a Dotted Circle in Photoshop
As you probably already noticed you can make any dotted stroke in photoshop, like for example a Photoshop dotted circle. If you use a vector shape you have to have the Paths selected. So the tools that can be used are the Pen Tool as I mentioned in the previous step, but you can also use the Ellipse Tool, the Rectangle Tool or any other Custom Shape with the Path option selected. Then Stroke Path and here you have your dotted outline.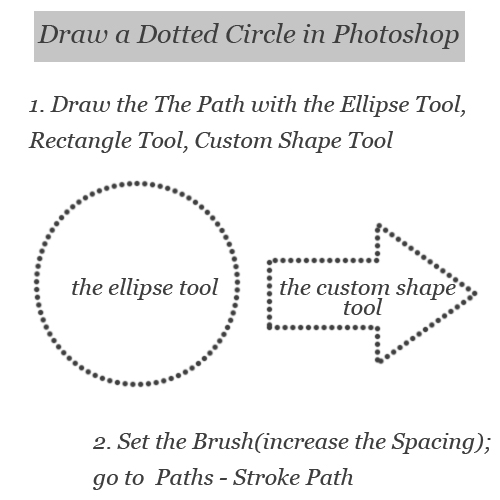 Hope you liked this basic and easy to follow tutorial and I hope to see you back for more. If you have any questions regarding this tutorial I would be more than glad to help you. See you soon!