In this tutorial we'll learn how to create vector shape silhouettes in Photoshop using some simple techniques. You can save the vector silhouettes as Photoshop custom shapes as I will show you in the next steps.
First you have to choose your image carefully to obtain a good result. I only use images with very light background or cutout images. For this tutorial I will use this girl with gun stock image. As you can see it already has a white background so I dont's have to remove the background.
You have to use this quick tutorial to convert the Image to Vector in Photoshop; follow all the steps without the colorize part. Your photo will be transformed into a vector line art effect like shown in the image below.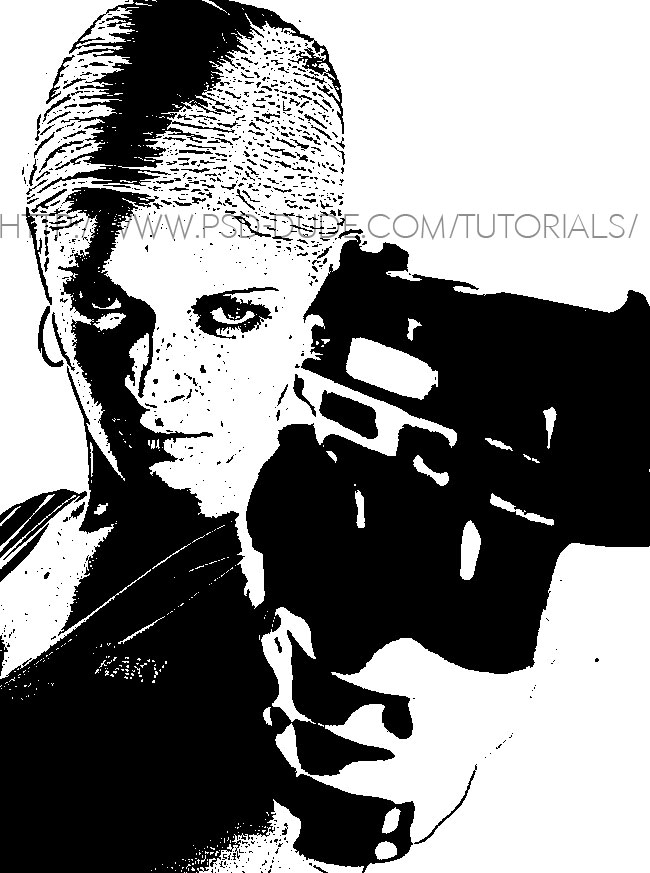 Open the layer style window of the Photo Layer and hide the white areas making this setting.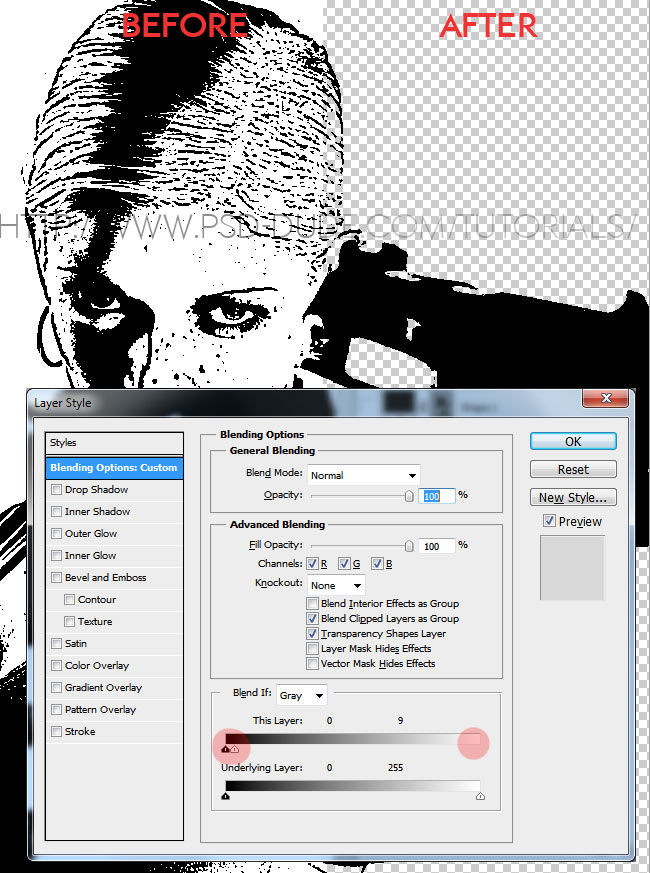 Now you have to turn this layer into a smart object or you can simply rasterize the layer styles. Keep the CTRL key pressed and click on the layer/smart object thumbnail to make a quick selection.
Go to the Select menu and choose Refine Edge; make these or similar ones depending on what image you choose. The reason we do that is to obtain a smooth selection without jagged edges. Because we want to obtain a vector shape this will help you to reduce the number of anchor points and to optimize the silhouette.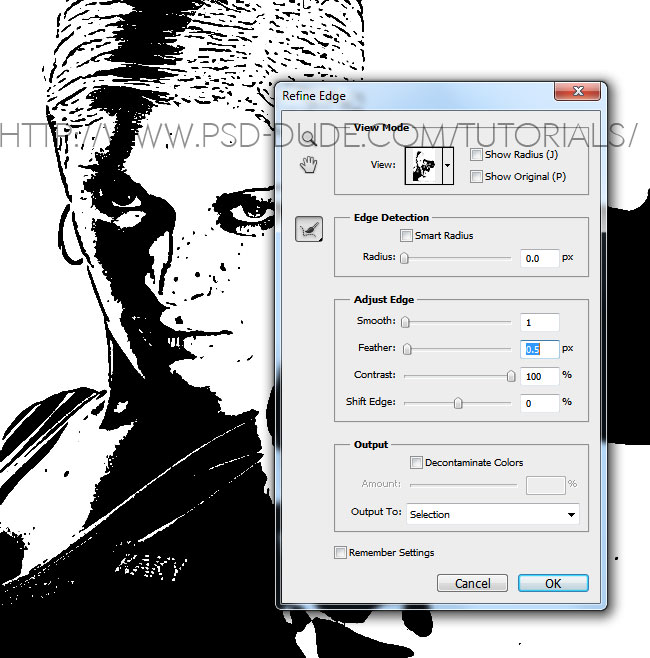 Make Work Path from this selection and go to Edit menu and choose Define Custom Shape.
That is all, you have created a silhouette in Photoshop. That way you can convert any photo into a vector shape silhouette. Pick the Custom Shape Tool and in the list you have the new created vector shape, ready to be used.
Custom Shape Photoshop Creator
This set contains 1 layerd PSD file that will allow you to create a vector shape silhouette out of any photo/graphics/image. The pack also contains a Photoshop action that you can use to create custom shapes.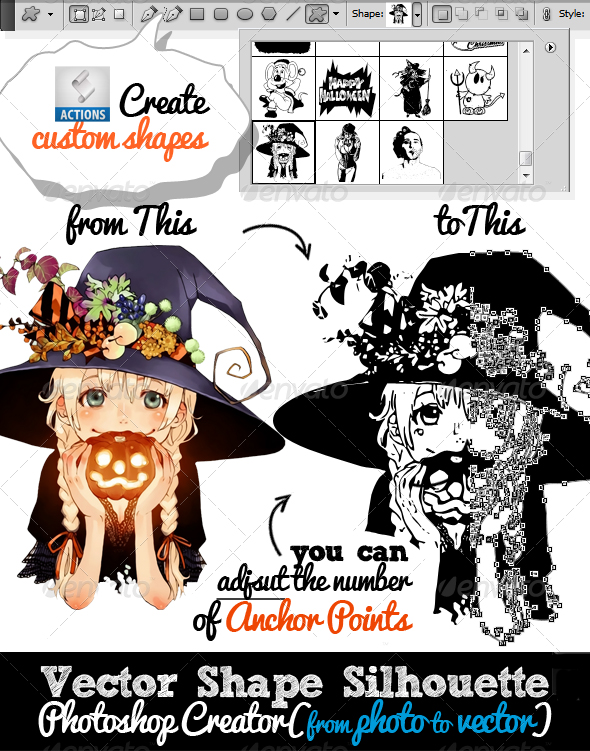 Vectorizer - Vector Magic Photoshop Creator