Seamless border Photoshop brushes that you can use for free. If you want to add a border in Photoshop you can do it using these vintage border brushes. The ABR file contains 8 brushes. You can add layer styles for the brushes. For example gold styles work great with this type of brushes.
Fancy Border Brushes
This set contains 8 fancy Photoshop border brushes that you can download for free.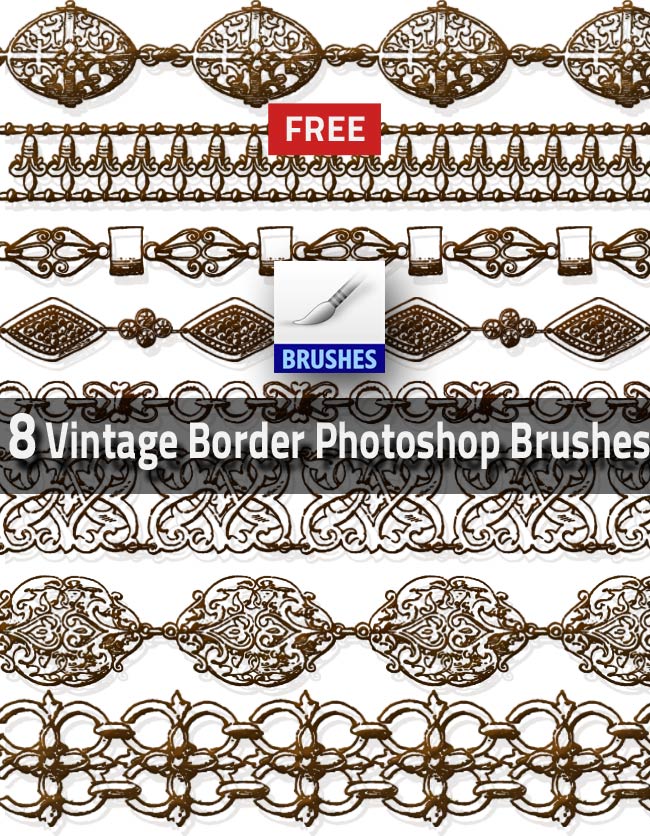 How to Install Brushes in Photoshop
Go to Edit > Prest Manager and click the Load button to load the ABR file in Photoshop. Or you can double click on the ABR file. Or you can drag and drop the ABR file in Photoshop.
How to Use the Border Brushes
These are seamless border brushes. So the best way to use them is to draw straight lines. You can also use circle shapes and stroke path using these brushes.
To create fancy elegant borders you can use these Gold Styles that you can download for GraphicRiver.
License
This set is free for personal and commercial use with attribution for all our registered users. Redistribution/selling this file on other websites is not allowed.
DOWNLOAD!(119KB)
If you want to learn how to add border in Photoshop check out this quick tutorial for beginners.
BONUS: you get a free Photoshop frame action that includes 9 actions for framing photos.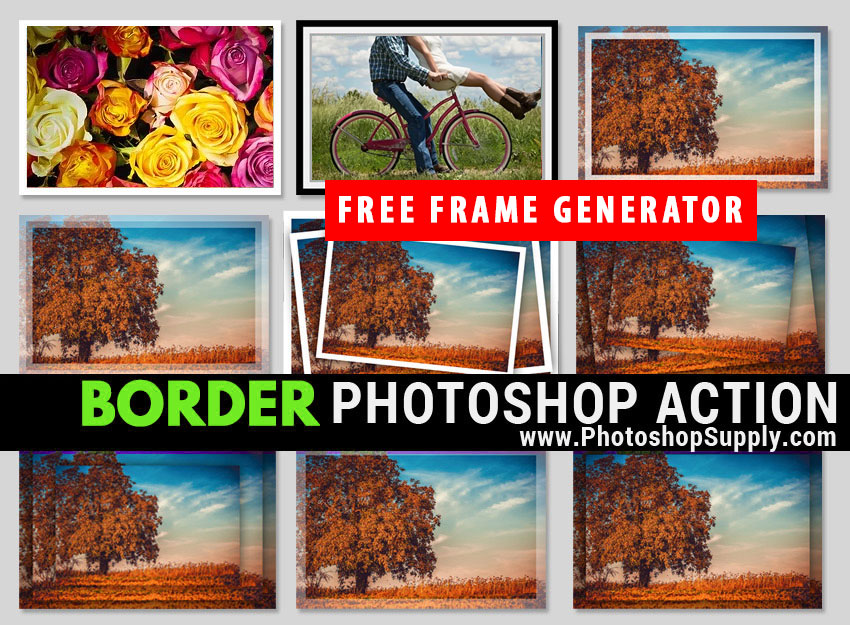 If you don't have Photoshop, you can try MockoFun online photo editor which is a free Photoshop alternative. MockoFun is a great tool for magical photo editing online. It has lots of cool features that you can use for free.
Make your pictures more creative in just a few easy steps! You don't need advanced photo editing skills to frame a photo online.
A photo in itself is a work of art, but there's just something about a framed photo that makes it even more impressive.
TUTORIAL: So, if you want to learn how to frame photo online check out this quick tutorial. It's really simple to add frame to photo online. You can do it in 3 simple steps without advanced photo editing skills.
Next Post
Love Inspired Photoshop Manipulation Tutorials for Valentine Day