This week freebie is a sketchbook mock-up that you can use for personal and commercial projects. All you have to do is to add your work inside the smart object; it's so easy with just with 1-click! You can use the sketchbook free mock-up to creatively display your artworks. If you want to learn how to create a sketch from a photo try this quick tutorial: Create a Sketch in Photoshop . For a quick solution try our Sketch Photoshop action that is also free for download.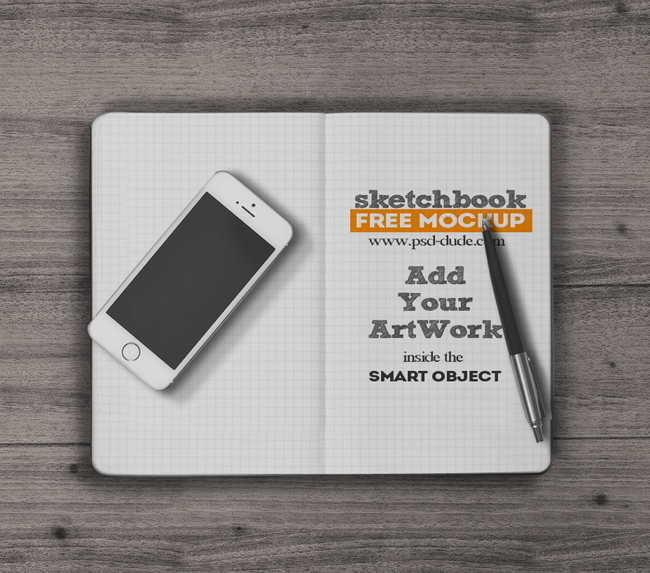 Sketchbook Mockup Free Download
Download for free the sketchbook PSD mockup and use it in your designs. The PSD file contains all the elements in separate groups and the layers intact so that you can easily customize the mockup. You can move and rotate all the items(phone, pen, sketchbook). Also the background can be changed easily by modifying the color with the Hue/Saturation adjustment layer. Or you can replace the background with another wood texture that you like.
How to Use a Mockup
Double click on the "ADD YOUR WORK INSIDE" smart object thumbnail to open it. Simply add your work inside, save the smart object and close it to see the result. To move the sketch you have to open these groups SKETCHBOOK FREE MOCKUP by PSDDUDE>SKETCHBOOK>YOUR ARTWORK and simply drag and drop the "MOVE YOUR WORK" smart object and place it where you want. The smart object is added as clipping mask so you can not go over the sketchbook edges.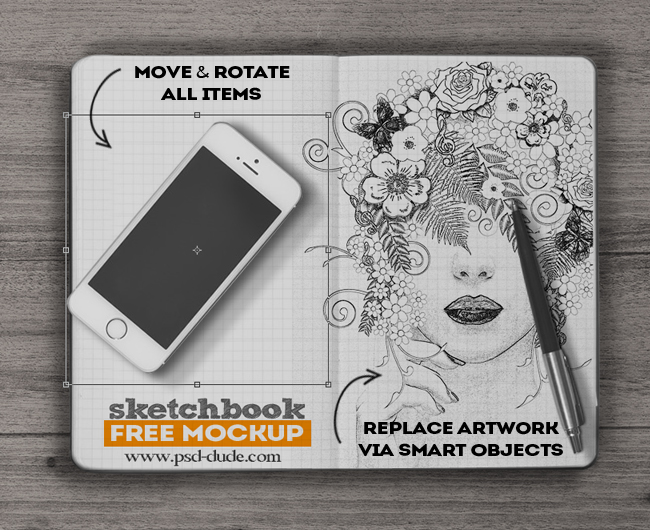 License
You are free to adapt and use the mockup for both personal and commercial projects. The PSD file can not be redistributed on other websites. Credit for the images used: sketchbook by stokpic and sketch artwork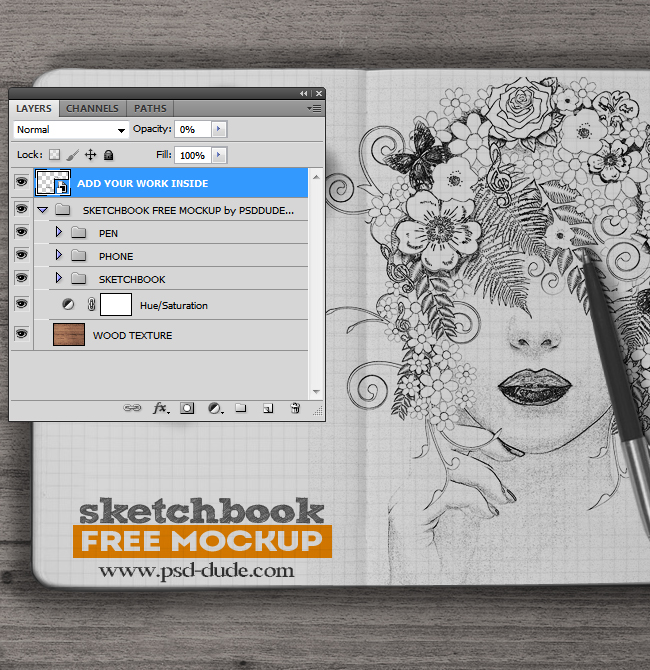 If you want to turn your photo into line drawing, ink sketch or illustration, you can check out this Line Art Photoshop action.
And if you want to digitize drawings try these useful actions: Remove White Background Photoshop action and Thicken Lines In Photoshop action.
Also you can check out these premium Photoshop actions for creating sketch effects with torn ripped paper in Photoshop.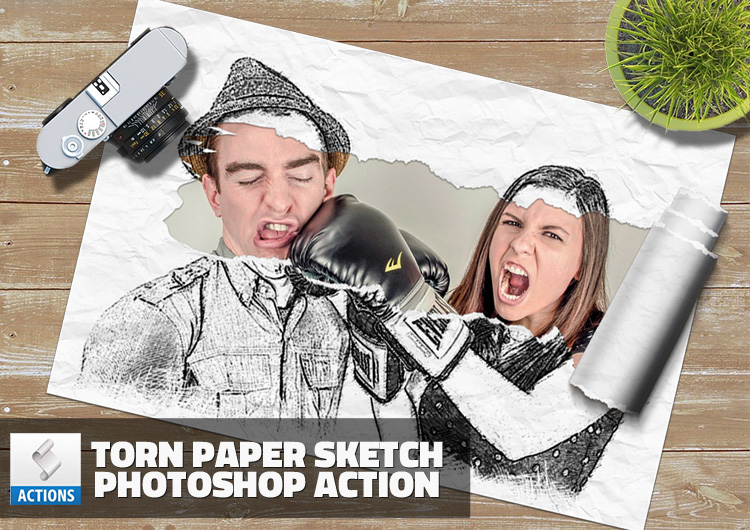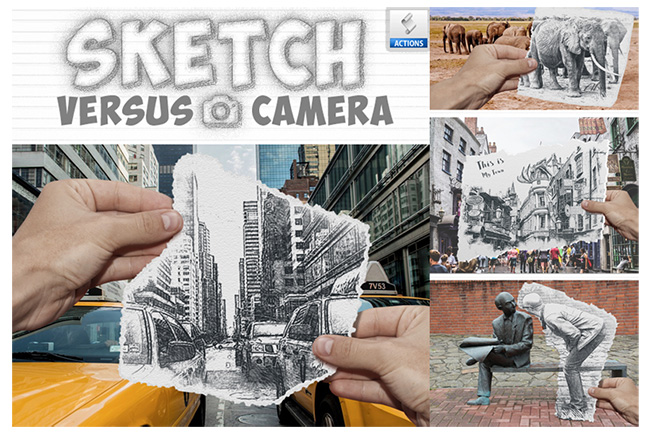 Previous Post
Photoshop Contour Layer Style Settings Tutorials for Beginners
Next Post
Chalk Photoshop Effect and Chalkboard Mockup with Free PSD