The Grass Text Generator is a free Photoshop action that will allow you to create realistic grass typography with 1-click. Easy to use and customize, the Photoshop Grass Style Generator is a must have for designers. Download for free and try it!
Grass Text Style Photoshop Action Generator
Create beautiful text effects for Valentine's Day using this free Photoshop style. The text effect is created with just one layer style so it is easy to edit. By defalut the text style has a red rose pattern with a shiny gold border that you can easily edit and customize. So you can obtain endless Valentine text styles great for greeting cards.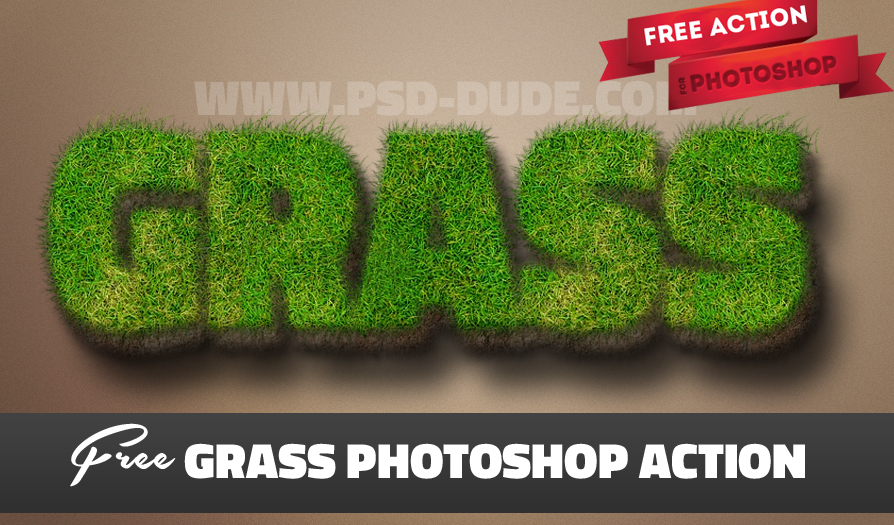 Main Features
Realistic Grass Style Photoshop Generator
the pack include an ABR (Photoshop brushes), PAT (Photoshop patterns) and ATN file (Photoshop actions)
styles intact, fully customizable
personalize the result with grass seamless textures
works for any type of layer, text and shapes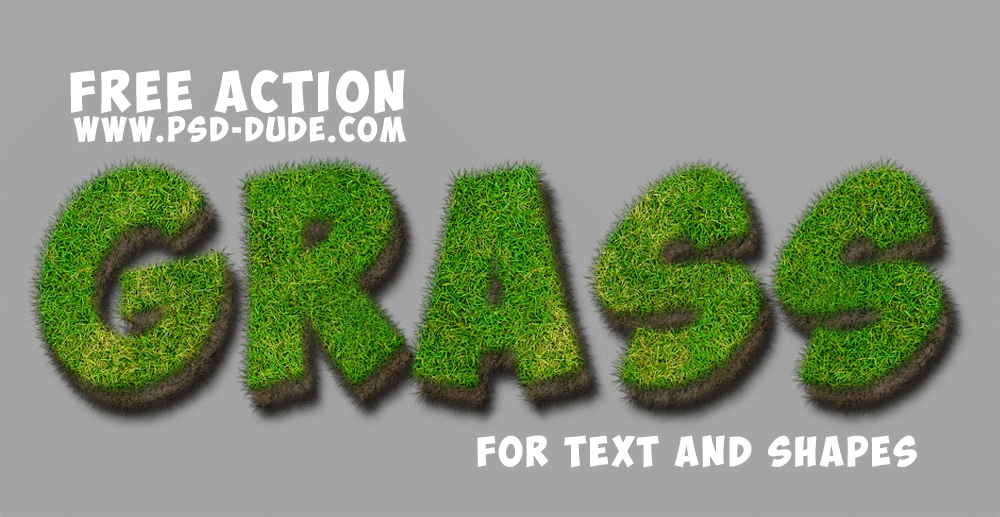 How To Use
Load the ABR (Photoshop brushes), PAT (Photoshop patterns) and ATN (Photoshop actions) files. Add your text or shape in a new PSD file. Delete the Background layer if there is one (you have to have only one layer inside the PSD). Play one of the 2 actions "GRASS EFFECT 1 by PSDDUDE" or "GRASS EFFECT 2 by PSDDUDE".
You can customize the grass text effect by changing the grass pattern, adjusting the shadow length, direction, opacity. You can also change the ground texture. Create realistic 3D grass text effects with just 1-click.
License
These files are free for personal and commercial projects with attribution. All you have to do is to link back to our blog. You can NOT redistribute this file on other websites.
DOWNLOAD!(789 kb)