Learn how to create gold text effect in Photoshop from these easy to follow tutorials. There are all types of gold effects like shiny gold, melting gold, polished gold, rough gold and many more. You can create your own gold text for party flyers, magazine covers, ad banners and so on. Some of these tutorials have the source PSD file included; if there is not a PSD or ASL file included, I suggest you to save the gold layer style for further use.
This is a list of tutorials that will teach you how to create your own gold text effects. I love tutorials because they show you how things are done. But, sometimes it's quicker to grab a pre-made PSD with the effect.
If that's what you are looking for, let me give you a tip:

One of the best collection of layer styles and text effects from PSD Dude is this list: gold text effect PSD files. So, you should also check that out if you want to quickly create gold text.
Looking to Download Gold Text Effect PSD Files?
Check out this huge collection of Photoshop gold styles: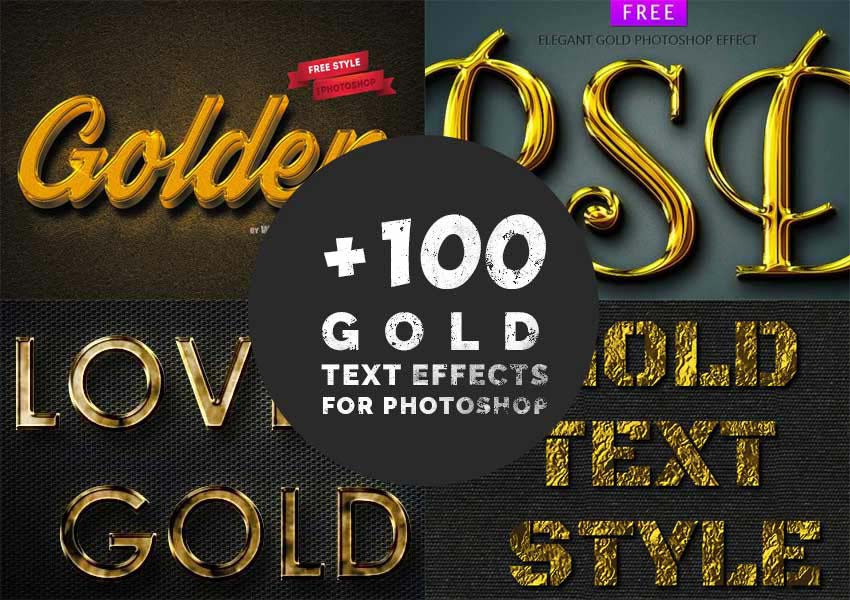 You might also like these premium Photoshop actions for creating jewelry from text and custom shapes. You can create gold and silver, diamonds, pearls and other precious stone effects.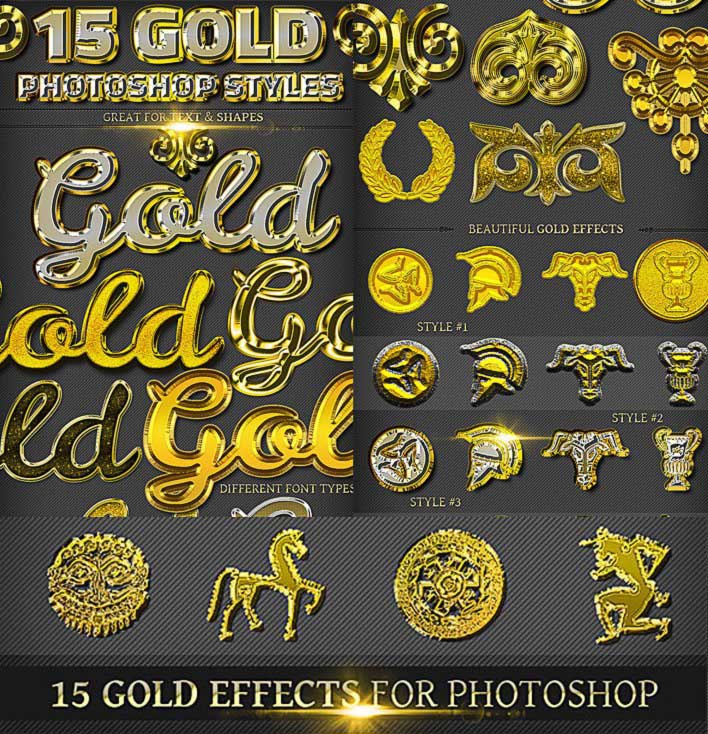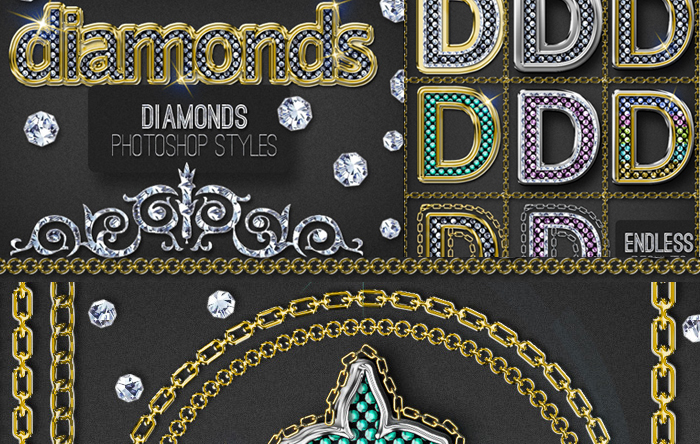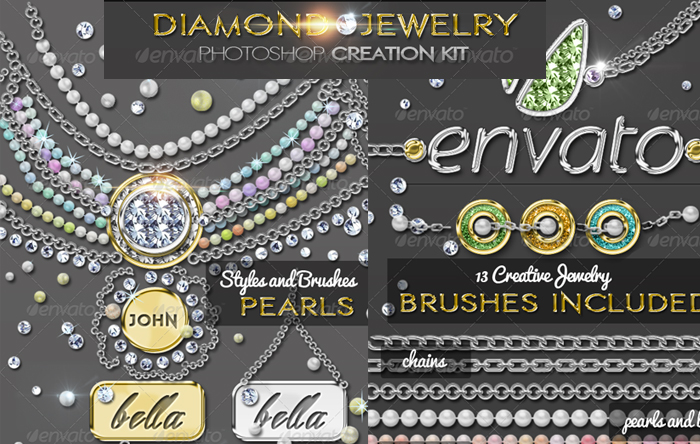 Next Post
Create Smart Object Photoshop Tutorials