In this article you have a list with the best dissertation books that might help you write a research paper that will impress your audience.
Academic writing has always been a struggle for students. However, with the emergence of academic writing websites, things are easy. Of all types of academic writing, a dissertation seems to be a massive struggle for all. Studies show that almost 50% of Ph.D. students fail to finish their thesis or dissertation.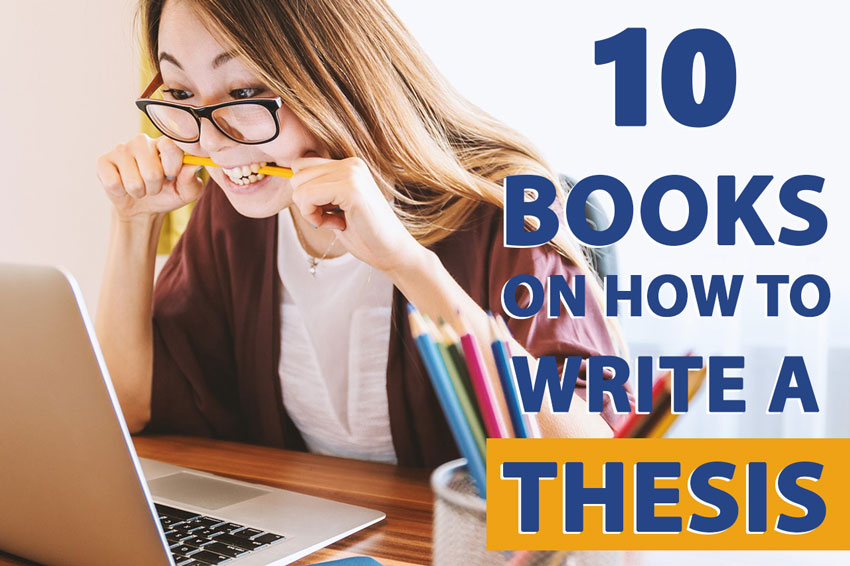 So, how to overcome the odds and craft a perfect dissertation? Well, no magic trick can help you reach the finish line. While you can rely on a dissertation help service provider, it is crucial to learn the correct ways to write a dissertation to craft a perfect one.

Major papers presented as the final project for a master's degree are normally called thesis; and major papers presenting the student's research towards a doctoral degree are called theses or dissertations.

While some students are well-versed in writing methods, others struggle to make ends meet. Therefore, it is wise to find the right resources to learn how to write a dissertation. Keeping that in mind, the following are some of the best dissertation books that can help you write a perfect paper.
10 Thesis Books To Help With Your Dissertation
1. A Manual for Writers of Research Papers, Theses, and Dissertations, by Kate L. Turabian
The book will guide you through the various aspects of dissertation writing and help you understand the best ways to handle each step properly. You will get a complete guide to Chicago's two source citation styles and various aspects of editorial style. Further, you will get practical solutions to problems without fear of overcoming such significant writing projects. Students can get the best assistance and learn how to handle such crucial tasks when they go through this book.
2. Writing Your Dissertation in Fifteen Minutes a Day, by Joan Bolker
There are lots of books on how to write a dissertation, but this particular book is considered to be the best support system for dissertation writers. Joan Bolker is a co-founder of the Harvard Writing Center and is well-versed in the correct writing methods. The book will take you through some valuable tips and act as a source of encouragement for graduate students. It will help you focus on the work and work on the task properly. You would understand how dissertations can be engaging and know the tips and tricks to improve your writing style.
3. How to Finish Your Dissertation in Six Months, by Scott Rank
Dissertation writing is not a one-day affair. Students need to plan things well to complete the tasks on time. In this how to write a thesis book, Scott Rank's book aims to do the same. You will learn the best ways to plan writing a dissertation. The book sheds light on the effective ways to write a dissertation and how making it a daily habit can help students submit it within the stipulated time. Further, you will learn the essence of consistent writing, handling incomplete research, leveraging advisor meetings, and looking for help from friends. The book is very helpful for those struggling to manage their time and are unable to complete their dissertations.
4. The Dissertation Warrior, by Guy E. White
Most of the theses books, like this one, aim to help students understand the various aspects of dissertation writing. From efficient time management to aligning research and writing efforts, the book has everything to help you overcome the odds. The book has tips to help students draft a good introduction to grab readers' attention. You will also get to know the correct ways to write a comprehensive literature review. The book covers all the sections of a dissertation and helps you craft a perfect one.
5. Getting the Best of Your Dissertation, by Dave Harris
The author uses ideas from multiple disciplines to help you understand the art of dissertation writing from various perspectives. It will introduce you to a new way of looking at dissertations by integrating dissertation work into your life. It will help you with the ways and importance of developing a productive writing practice, managing relationships with professors, designing research methods, and more. The book will add value to your dissertation writing journey and help you submit a well-written dissertation.
6. Writing the Winning Thesis or Dissertation, by Randy L. Joyner, William A. Rouse, Allan A. Glatthorn
If you are looking for all-rounded assistance with dissertation writing, this book can be the best for all. This how to write a dissertation book explores the significance of using technology, effective planning, engaging writing style, defence preparation, and other aspects. The present edition also has a few case studies demonstrating the effectiveness of teachings. You will learn a lot about dissertation writing and be well-equipped to handle the projects.
7. The Elements of an Effective Dissertation and Thesis, by Raymond L. Calabrese
Students often get confused with the various elements of dissertations. The book takes into account all the elements and helps students understand the meaning of each. You will understand the meaning of each element of a dissertation and learn how to handle them while writing a dissertation. The book also sheds light on quantitative and qualitative techniques for research. You will learn what to include and exclude once you read the book.
8. Dissertation without Tears, by Natalya Androsova
The book has the right solutions to the most crucial problems associated with dissertation writing. The book explores the best ways to enjoy dissertation writing and stresses the importance of self-compassion. You will be able to learn about 58 myths about dissertation writing and understand if they were right or wrong. The book will help you learn all about the dissertation writing process and have a smooth run. This book has the right elements to help students overcome the fears of dissertation writing.
9. Demystifying Dissertation Writing, by Peg Boyle Single
If you want to learn a systematic process for writing your dissertation, this thesis writing book is best for you. The objective of the book is to help students be more fluent in writing and productivity. You will also get a complete guide on topic selection, planning, scheduling, and actual writing. The book gives the right guidance to people who are struggling to enhance their writing productivity.
10. The Dissertation Journey, by Carol Roberts, Laura Hyatt
'How to write a dissertation?' Students have struggled to find a perfect answer to this question. The book, 'The Dissertation Journey,' is where you can find a perfect answer. It covers all the aspects of conducting a literature review, harnessing technology for research, and using progressing tracking tools. You will get a lot of sample forms, resource lists, and various user-friendly elements that will make the entire dissertation writing journey easy for you.
How to Write a Dissertation
Writing a dissertation involves presenting original research, critical analysis, and in-depth exploration of a specific topic. In a few phrases, you might highlight:
Research Focus: Introduce the central topic or problem your dissertation addresses.
Objectives: Outline the goals and aims of your research, indicating what you intend to achieve.
Methodology: Briefly explain the research methods and approaches you used to gather and analyze data.
Contributions: Highlight the novel insights or contributions your research brings to the field.
Literature Review: Summarize key existing research and theories related to your topic.
Findings: Provide a glimpse of the significant results or outcomes of your research.
Discussion: Briefly touch on the interpretation of findings and their implications.
Conclusion: Sum up the main points and discuss the broader significance of your research.
Recommendations: If applicable, suggest practical suggestions or future directions for research.
References: List the sources and references that informed your research.
The Thesis Layout & Design
The thesis layout and the thesis book design are also two aspects that you have to consider. The information on a thesis cover can vary depending on the academic institution and its specific formatting guidelines. However, generally, a thesis cover will include the following information:
Title & Subtitle (if applicable): The thesis title, which should succinctly describe the topic and focus of your research.
Author's Name: Your full name, as the author of the thesis.
Degree and Program: The type of degree you are pursuing (e.g., Master's, Doctorate) and the specific program or department you are affiliated with.
Institution's Name and Logo: The name and logo of your university or academic institution.
Date: The date of submission or the date of your thesis defense.
Supervisor(s) and Advisor(s): The name(s) of the professor(s) or academic advisor(s) who supervised your thesis research.
It's important to follow your institution's specific guidelines for formatting and including information on the thesis cover. Make sure to verify the required elements with your academic advisor or the relevant department.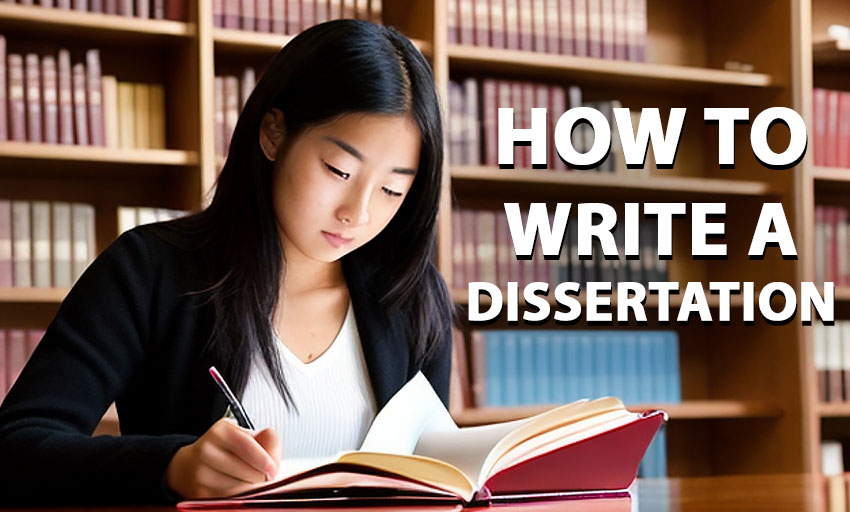 The thesis book cover design must look professional and it usually has a minimalist look.

The color of the dissertation cover page can vary depending on the specific guidelines of your university or academic institution. There isn't a standard color that applies universally to all dissertation cover pages. Different universities might have different requirements or recommendations regarding the color of the cover page.

In many cases, dissertation cover pages are required to be in a formal and professional style, which often means using a subdued or neutral color, such as black, navy blue, dark gray, dark red, brown or white. These colors convey a sense of seriousness and formality. However, it's important to consult your university's official guidelines or ask your advisor to confirm the specific requirements for the color of the cover page for your dissertation.

Inside the thesis book layout you can include images, graphs, statistics, screenshots, infographics, etc. Images in research paper are really important in better explaining the written text through visuals.

The size of a dissertation cover page can vary depending on the specific guidelines of your university or institution. However, a common size for academic documents like dissertations is the standard US Letter size, which is 8.5 x 11 inches (21.6 x 27.9 cm). Another thesis paper size that is usually used in Europe is the standard A4 format (21 x 29.7 cm).

Here is a thesis book example if you want to take a quick look to see what is inside of a dissertation.
In Conclusion
Many of these thesis books are available on Amazon and their prices range from $20 to $50. Some of the thesis writing books are available in physical format printed on paper, while others are available in digital format on Kindle.

Dissertation writing has always been a struggle for students. As the paper is a crucial one for your degree, it is important to find and learn the best ways to handle it. While there are various services offering help with dissertation writing, you need to learn how to write one. The research paper books listed above will help you learn how to write one perfectly. Pick the one you feel is best for you and explore the correct dissertation writing methods.
Next Post
Working and Studying at the Same Time