In this quick tutorial I am going to create a Zombie Vector Poster for Halloween using only Photoshop. So let's start by taking a quick look at the dark Halloween poster that we are going to create; you can easily replace the photo that I have used with your own image, you can use other colors, textures, etc.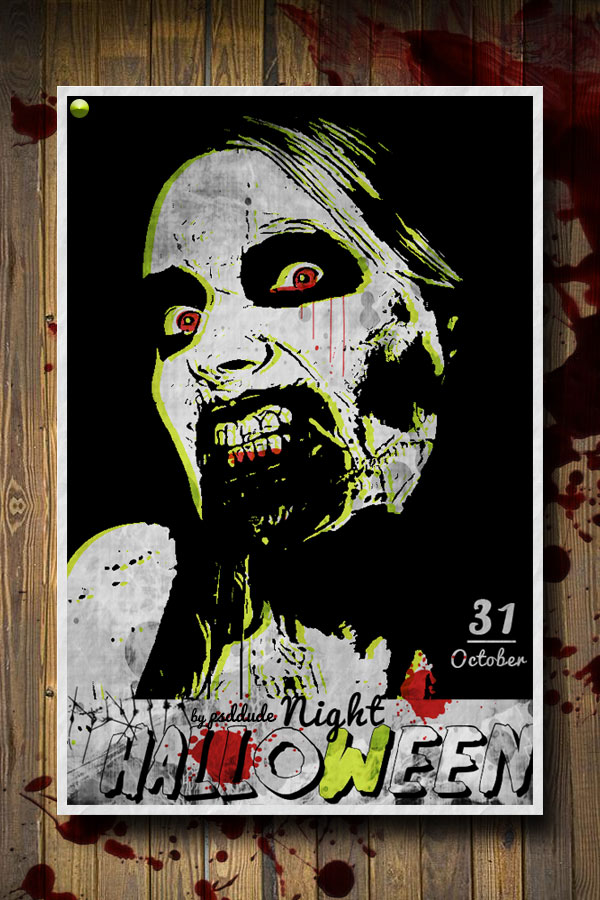 For the vector silhouette effect you will have to use this quick tutorial on how to create image to vector in Photoshop; the steps are identical and you will obtain an effect like that using this zombie stock image.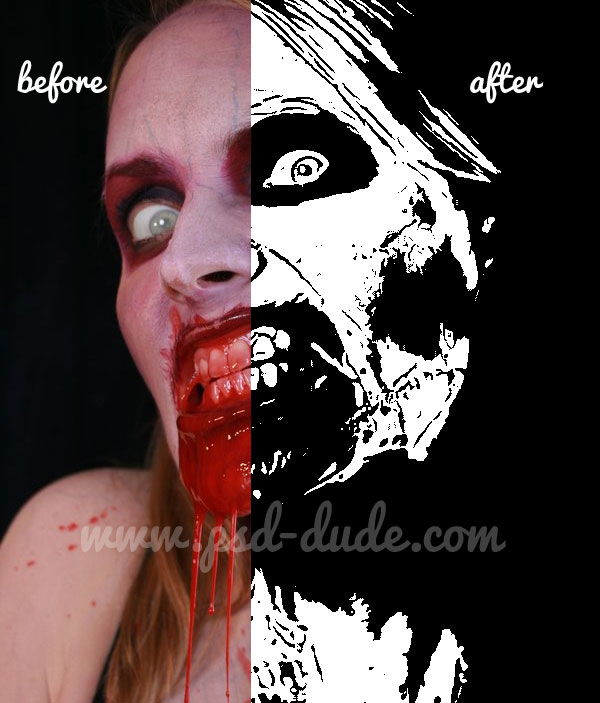 If you want to create this vector silhouette effect more easily and also to turn the silhouette to custom shape you can try my new Photoshop action. This Vector Shape Silhouette Creator helps you create vector shapes out of any photo, image, graphics, etc.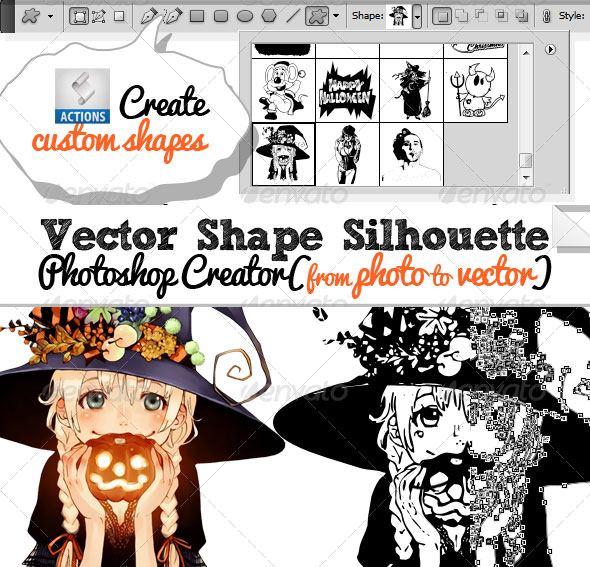 Duplicate the Silhouette Layer and reduce the Fill of the new layer to 0%. Open the layer style and add a Color Overlay using any color you want. I will pick this green #b7f300. Also you have to move this layer to the right and bottom a couple of pixels.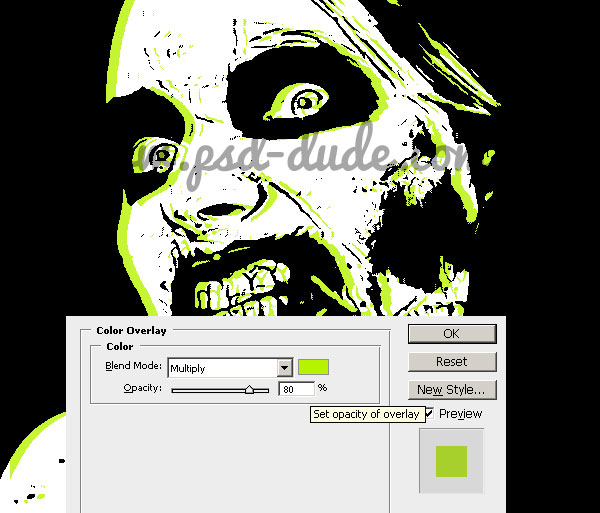 Use the Ellipse Tool to create round shapes for the eyes. Pick the color #e22d2d and set the blending mode Multiply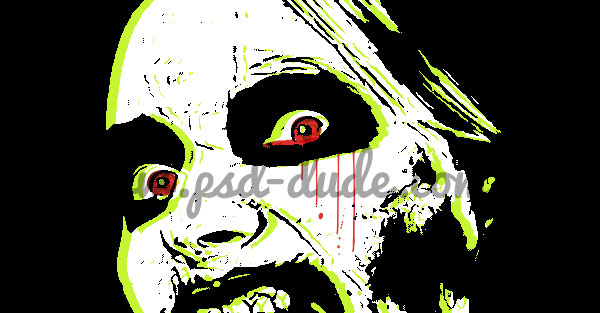 You can also add some blood stains using some of these vector stain and drip Photoshop custom shapes. Use the same color and blending used for the eyes.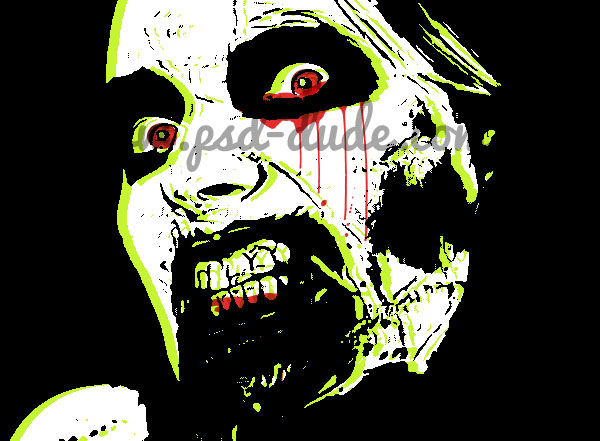 You can pick a free Halloween font and intall it in Photoshop. Learn how to install font in Photoshop from this quick tutorial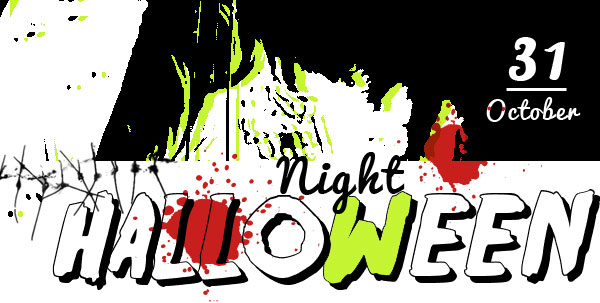 For the final touches you can add a grunge texture above all the other layers. Set the blend mode to Multiply; you can desaturate or not the image and adjust the Brightness/Contrast using adjustment layers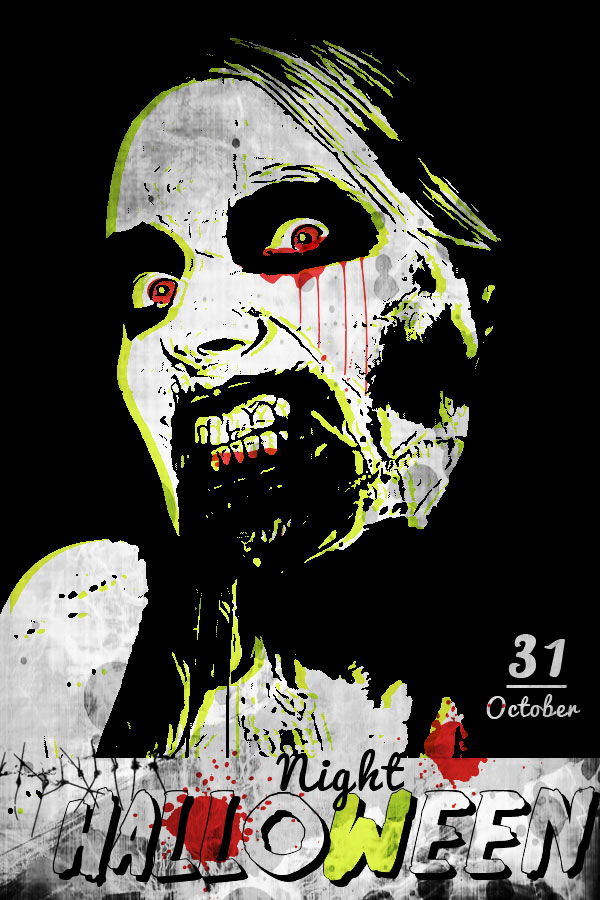 If you want to make it look like a poster you can create a poster mock-up using a wood texture background. Gather all the poster layers into a smart object; add a Stroke inside, color white. And also add a Drop Shadow effect. I have also added a blood texture with Multiply blend mode over the wood texture to make it look more horror and macabre.
So here is the final result for the Zombie Halloween Party Flyer made in Photoshop using some simple yet effective techniques. You can use this tutorial to create Halloween movie posters, banners and other materials.