Step 1 - Find the photo
When I start looking for a photo I was thinking of a woman with her hair covered, young and beautiful. Her skin color didn't matter because it will be transformed into a Stone Engraved Saint.
So I've found this photo on Flickr .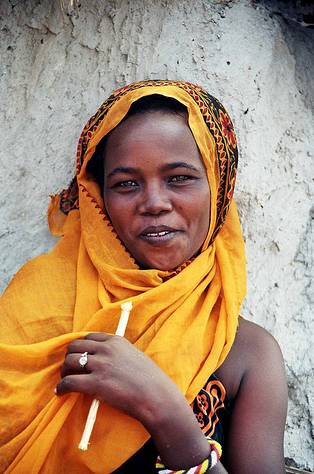 As you can see it has a stone wall behind it so it is perfect. I don't really like her tooth and the thing is holding in her hand. So lets fix that.
Step 2 - Hide the object from her hand
When you want to hide things a very used method is Spot Healing Brush Tool. But I will use Smudge Tool and than if it is necessary Spot Healing Brush.
First I need to magnify the area that I am going to fix. Go to View - Zoom in.
As you can se I've used both tool s to see the difference, so I decided to use Smudge Tool.
Set the size of the brush to 4, mode normal and strength 100%.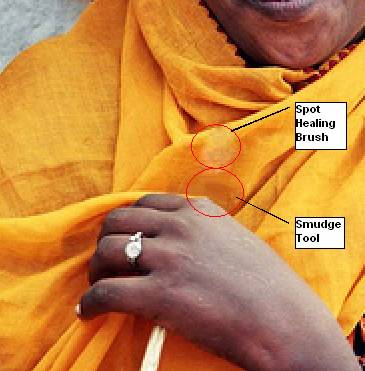 I have to be careful t
- smudge in the direction of the cloth wrinkles
- to follow the light direction
- to smudge from two directions; if the direction is horizontal smudge from the left and than from the right .and meet in the middle.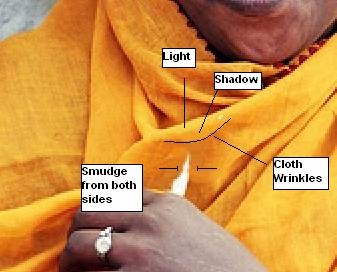 For what we are going to do this step is not very important because we will have very little details in the end; but it is nice to know how do fix this kind of problems.
Step 3 - Hide the tooth
Use liquify for this problem. Go to Filter - Liquify . Pick Pucker Tool.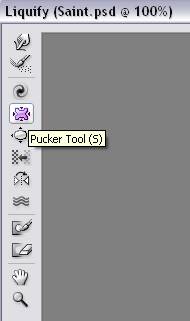 Set this tool options. I advise you not to zoom in the photo because when you zoom out you can realize that the result is not the wanted one.
So place the center of the tool on the tooth area and click repeatedly until the tooth are vanished.
Move to the right and do the same.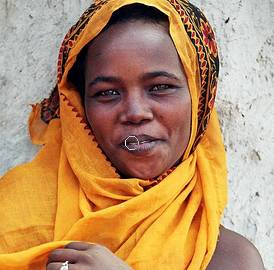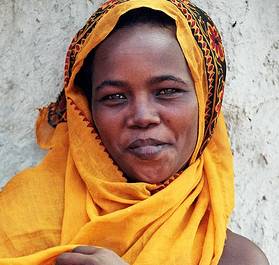 Step 4 - Desaturate the photo
For get a little closer to the stone look I need to make the photo black and white.
Go to Image - Adjustments - Desaturate. Call this layer Black and White.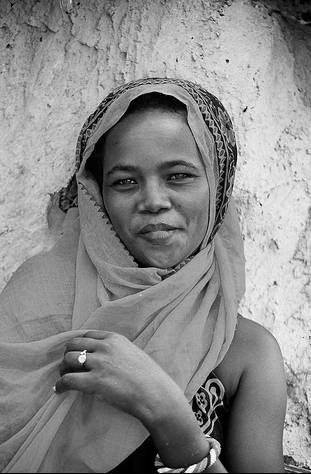 Step 5 - Apply Gradient Map
Duplicate Black and White layer. Go to Image - Adjustments - Gradient Map.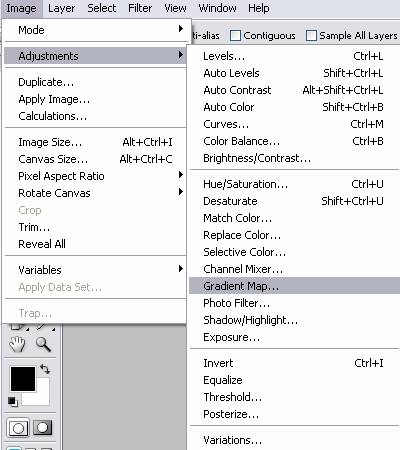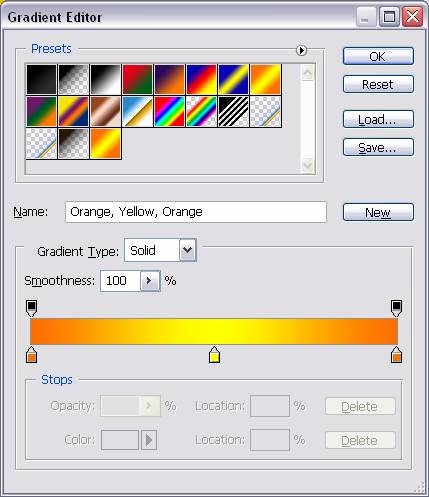 After gradient map the result will be something like this: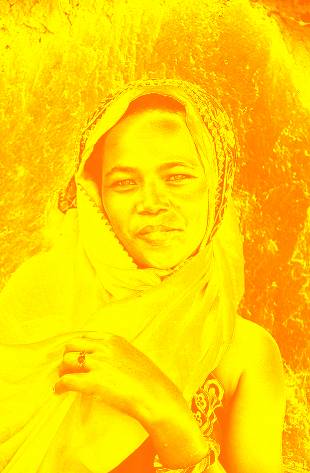 Now go to Blending Mode of this layer and se Luminosity 100%.
The result begins to look like a stone drawing.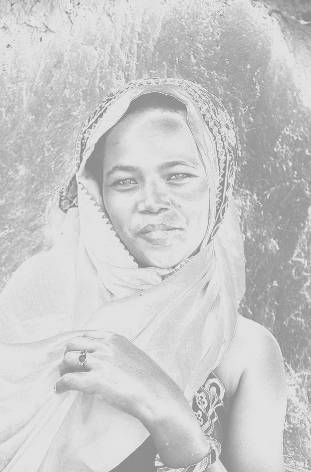 Step 6 - Transform into Sketch
Duplicate Black and White layer again and place it on top of Gradient Map layer.
Set the foreground color black and background color white.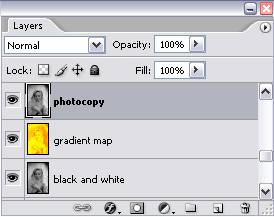 Now lets transform this image into sketch. Go to Filter - Sketch - Photocopy
Set detail 2 and darkness 13 .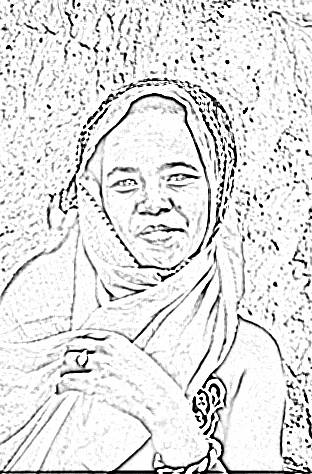 Now with Magic Wand Tool , tolerance 5, select an white area and press delete.
Go to Blending Options of this layer and check Bevel and Emboss.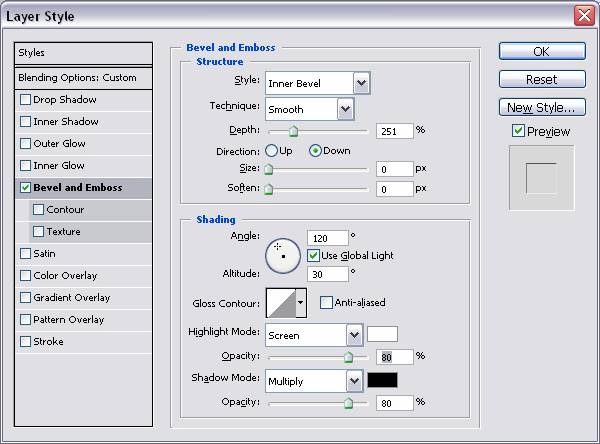 Change the Blending Mode of this layer to Hue 100%.
The result should look like this:
Step 7 - Draw a Saint Aura
With Ellipse Tool draw a circle. Go to Blending Options and check Stroke, size 3, color black.
Duplicate this layer, than select and merge the 2 circle layers. Select the white area with Magic Wand Tool and delete it.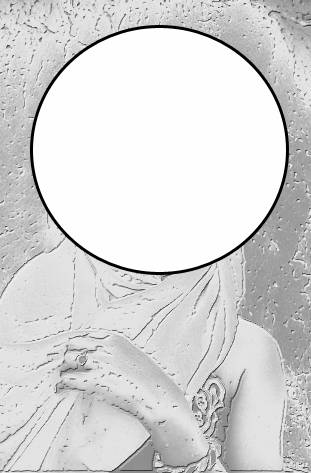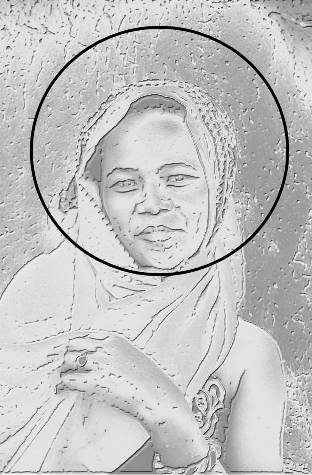 Delete with Eraser Tool parts of the circle to look like the aura is behind the head.
Do the following settings in the layer style window and than set the Blending Mode of this layer to Hue 100%.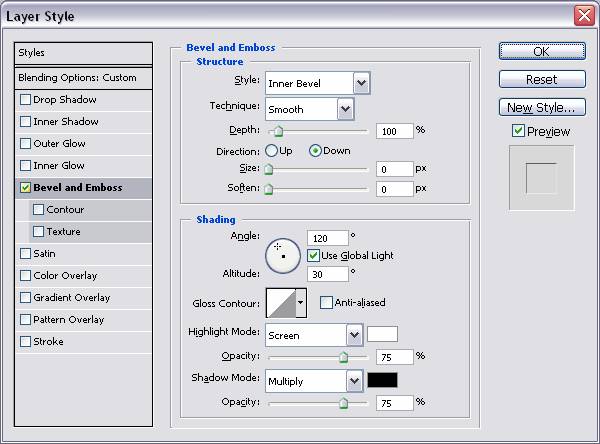 Use the Smudge Tool or Eraser Tool to gently interrupt the aura to looks real.
Final result!