VHS Overlay Mockup PSD that you can download for free. You can use this mockup to create a very realistic VHS look for your Photoshop projects.

Adding a VHS Overlay to photos can easily render a very nice retro images. This PSD mockup is very easy to use and you can modify the text for the state, time and date to get that VCR display look.
VHS Overlay PSD Template That You Can Easily Customize
Back in the 80s my family got our first VCR. You could not imagine the excitement of being able to watch movies in our home (which was something pretty special those days). Nowadays VCR and VHS are known mostly by retro enthusiasts.
VHS Overlay PSD Download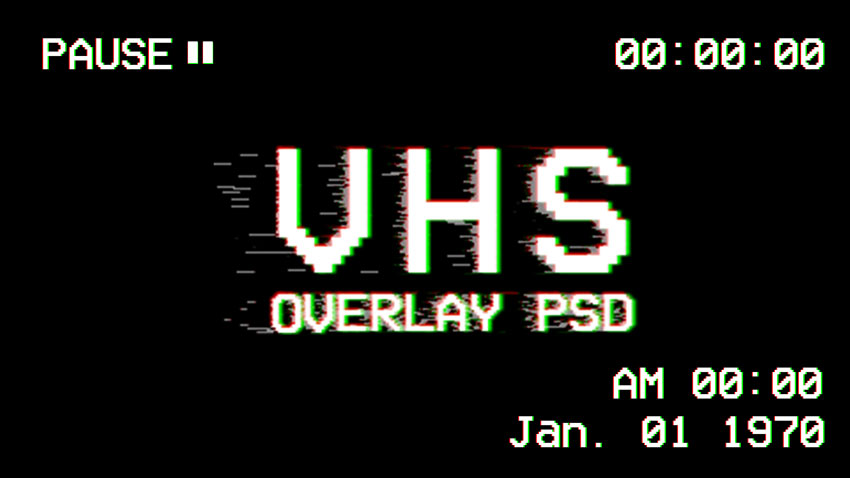 How to Use the VHS Overlay Mockup
I've made this VHS Overlay mockup for creating retro images with the VCR look. Simply download and open this PSD mockup using Adobe Photoshop. Inside you will find a couple of smart object layers in which you can quickly change the following:
PLAY / PAUSE / STOP / REC text - a VCR displays the status of the VHS tape
Text for the VHS tape timestamp
Text for the current date
Current time
PLAY / PAUSE / STOP / REC vector icons
Backgound color
Changing the VHS Overlay Text
For this VHS overlay mockup I've used the VCR OSD Mono font that you can download for free from dafont.com

Before changing the text inside the VHS mockup you have to install this font. If you are not sure how to install the font, check out my tutorial on how to install a font in Photoshop.

The VCR OSD Mono is looks identical to the fonts used in most VCR displays, so that's why I chose it. In the VHS mockup you simply have to double click on the thumbnail of the smart-object layer called PSDDude - Edit Text Here and in there you can change the text to whatever you want. Please note that the PSDDude - Change Icon layer needs to stay hidden.
If you want to learn more about the 1980s, check out my article about 80s font used in movie posters, video games, music album covers and so on.
Changing the VHS Overlay Vector Icons
Included in this mockup you will find 4 vector icons for PLAY, PAUSE, STOP and REC. Just double-click on the thumbnail of the layer called PSDDude - Change Icon and show/hide either of the VCR PLAY, PAUSE or STOP vector icons. Please note that the PSDDude - Change Icon layer needs to stay hidden.

For the VCR REC vector icon (the indicator that the VCR is recording) I've made a separate smart-object in the layer called REC Icon - PSDDude. So, if that's what you need, just un-hide that layer.
What Can I Do With This FREE VHS Overlay?
Here are just a few examples of of the resulting VHS overlays that can be done in just a few clicks with this VHS overlay mockup:
Glitch and VHS Overlay Effect
You can combine this VHS overlay Photoshop mockup with any of the free textures in my list of VHS glitch textures and you can get wonderful retro effects. Here's just a VHS glitch with overlay example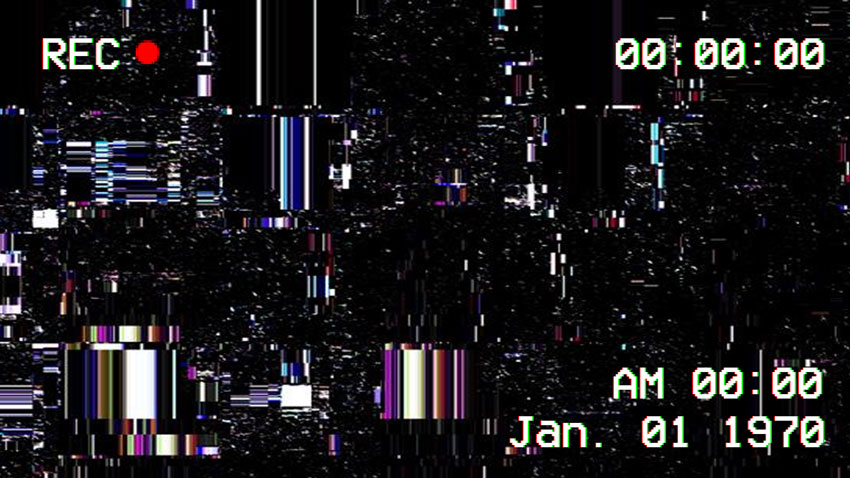 VHS Recorder Overlay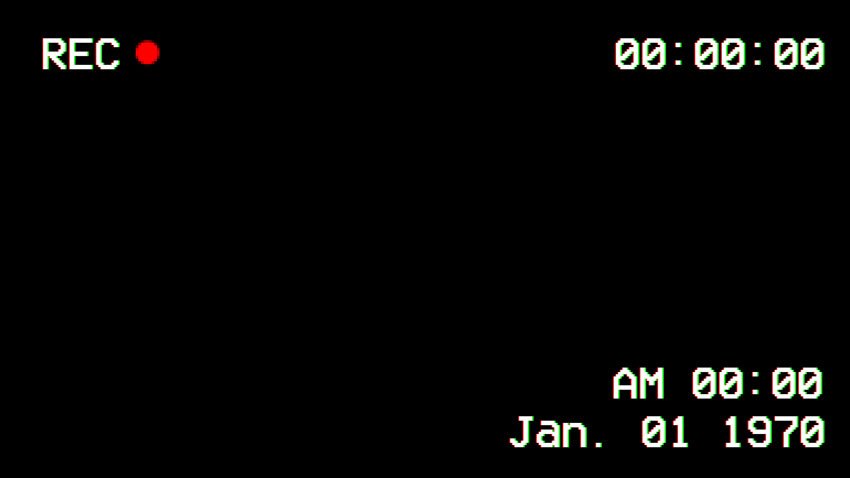 VHS Play Overlay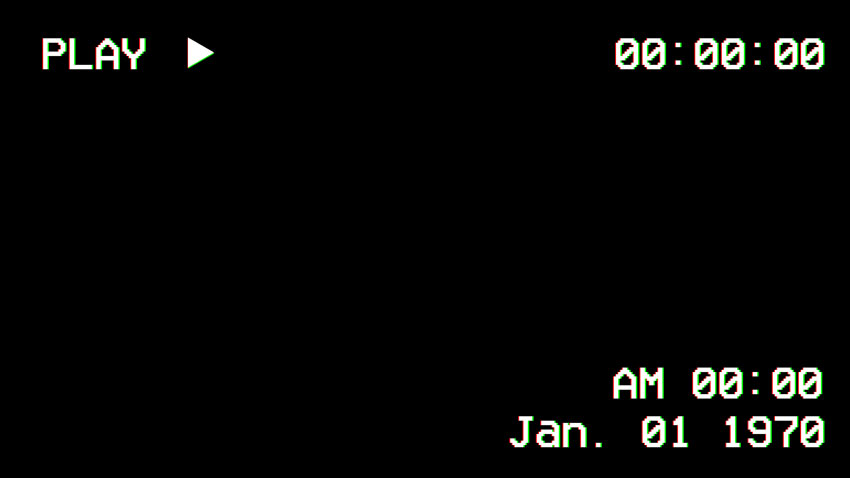 VHS Stop Overlay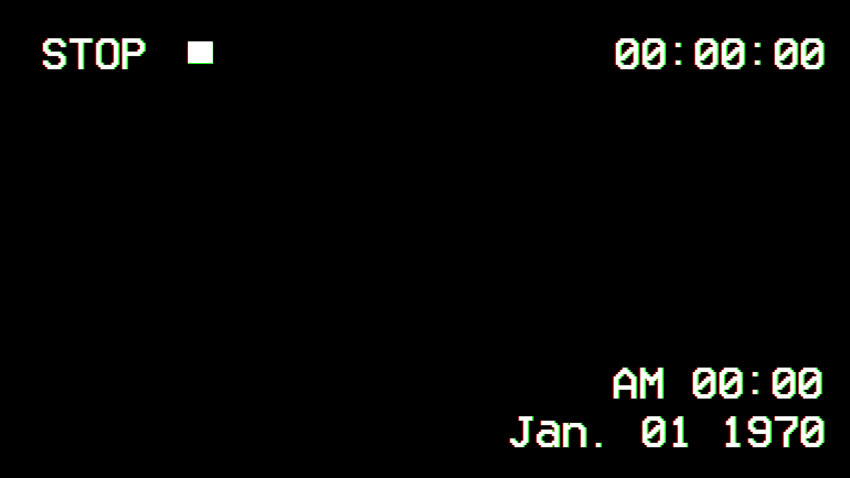 VHS Pause Overlay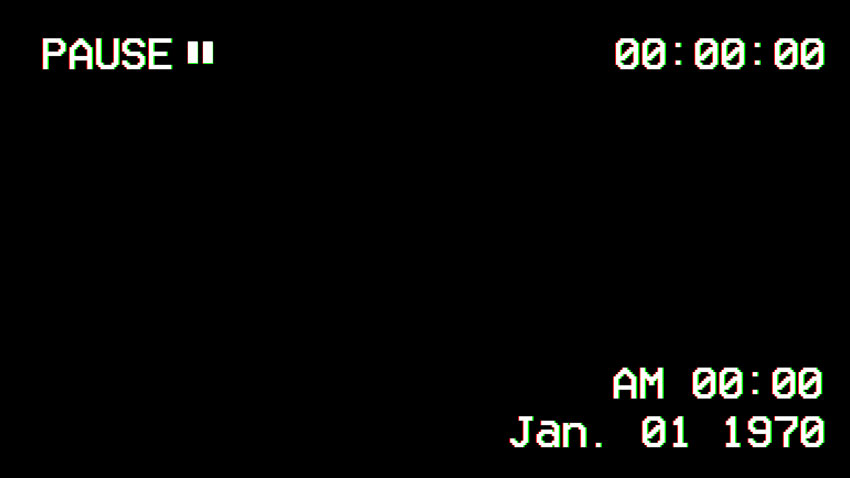 If you are looking for a quick result, you can also check out these VHS Glitch Photoshop actions and PSD mockups for creating this TV distortion effect in Photoshop.
Animated Glitch Computer Screen Error Photoshop Action
VHS Glitch Photoshop Action
Glitch VHS photoshop free mockup